Home »
Blog
»
Top 10 Life Size Bronze Bear Statue for Garden or School
Top 10 Life Size Bronze Bear Statue for Garden or School
The life size bronze bear statue is a public art installation that anyone can enjoy, placed in people's own gardens or schools as a reflection of the virtues of strength, independence and courage. People are happy for the bronze bear to exist as a mascot, which is enough to show that there is a large market for bronze bear sculptures. These two articles will recommend you 10 life size bronze bear statues suitable for study or garden.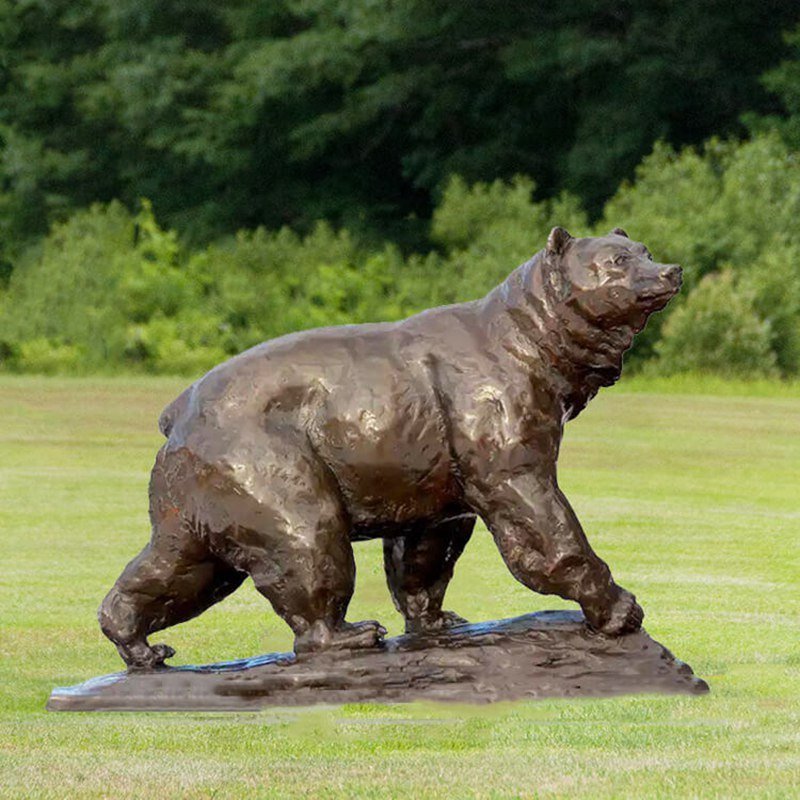 10 Popular Life Size Bronze Bear Statue
1.This is a bronze bear sculpture crawling forward, but its installation takes a while. You need to find a stone of suitable height and size to support it naturally.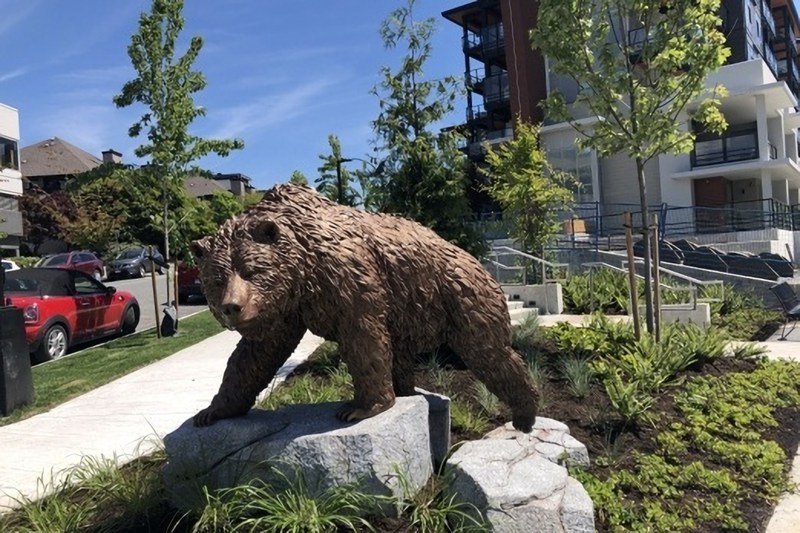 2.Obviously, this is a wild bear fighting with an eagle. The eagle and the bear compete for a fish. It is a very intense picture that can give people a sense of power.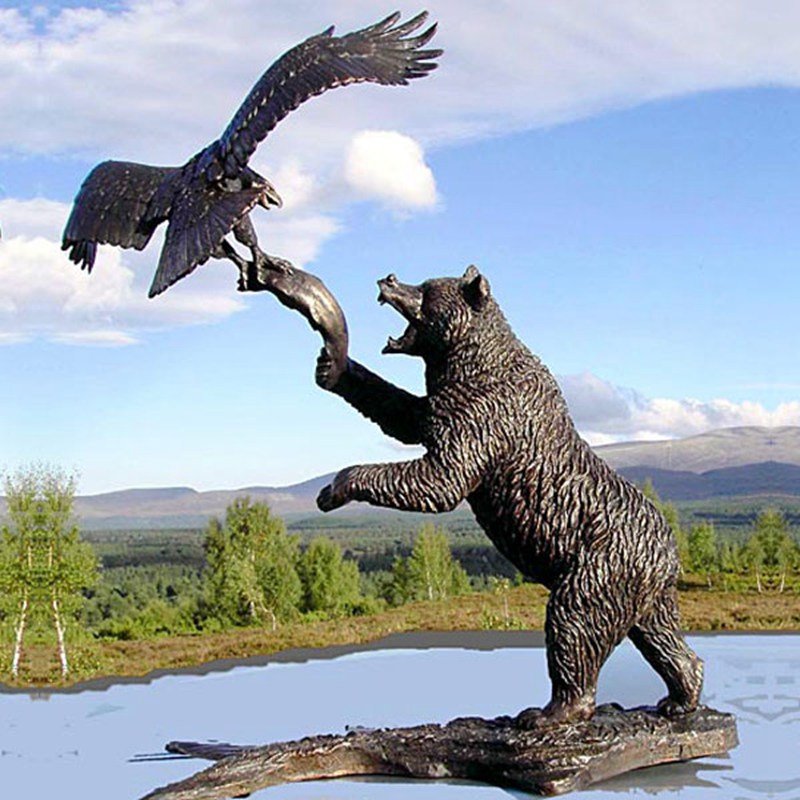 3.The most classic and hot-selling life size bronze bear statue from YouFine, the artist perfectly cast the appearance of a wild animal bear.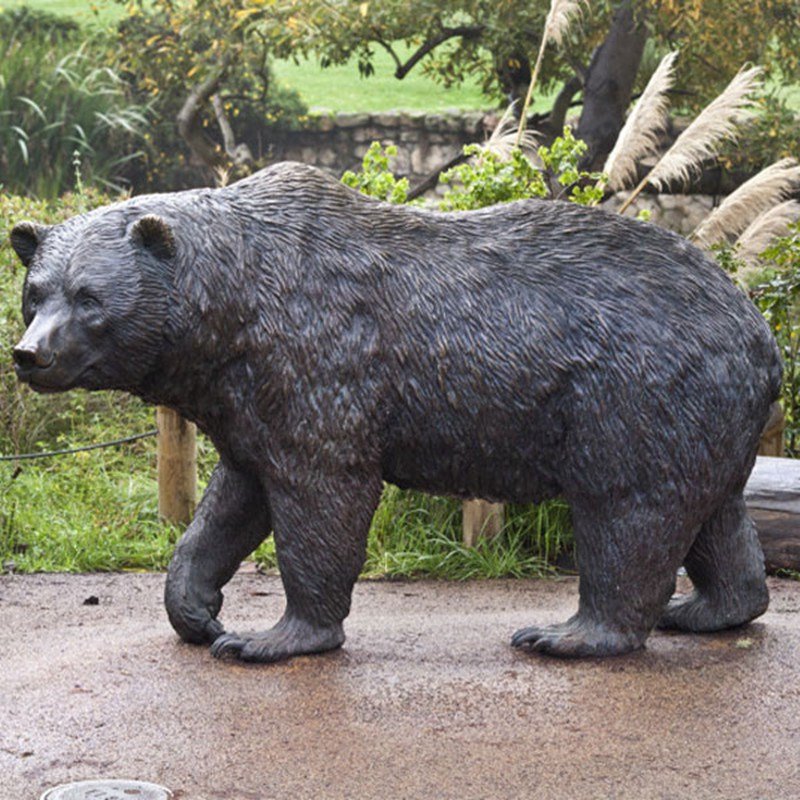 4.Although this bronze bear statue does not clearly cast the bear's hair, we can still feel the thick hair on the bear's body, which is the charm of the sculpture.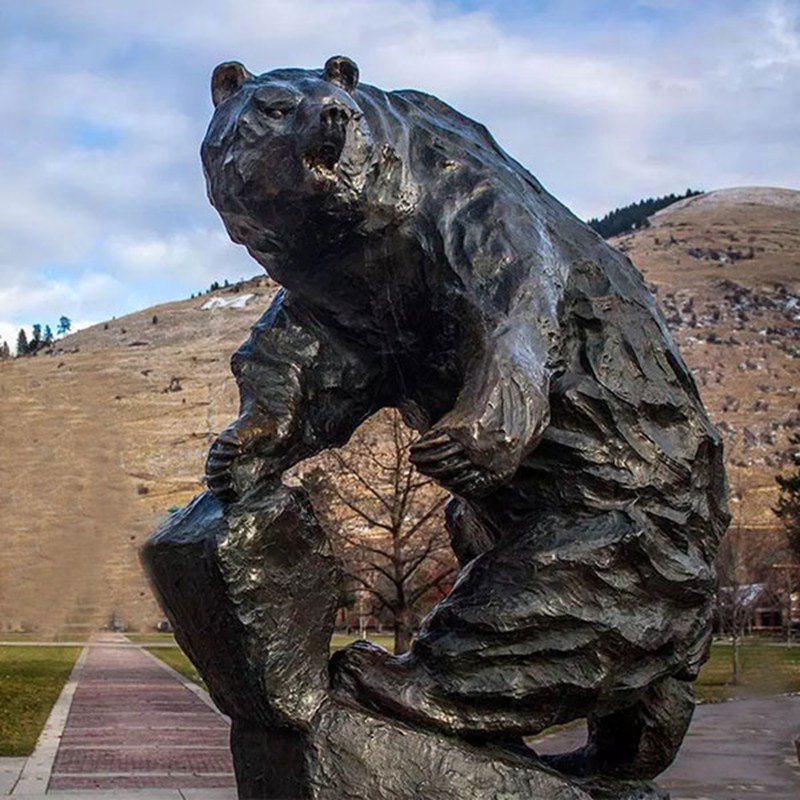 5.This is a brown, life-size bronze bear statue looking into the distance, and would be a suitable place for placement on campus or in a garden.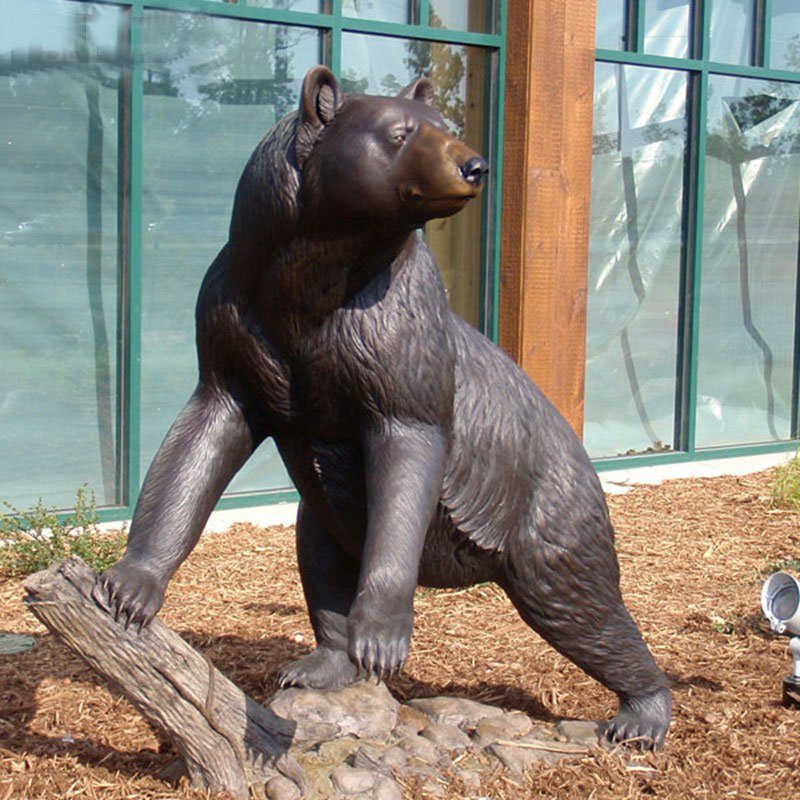 6.This is a wild bear that appears to be non-aggressive and adds life to the space.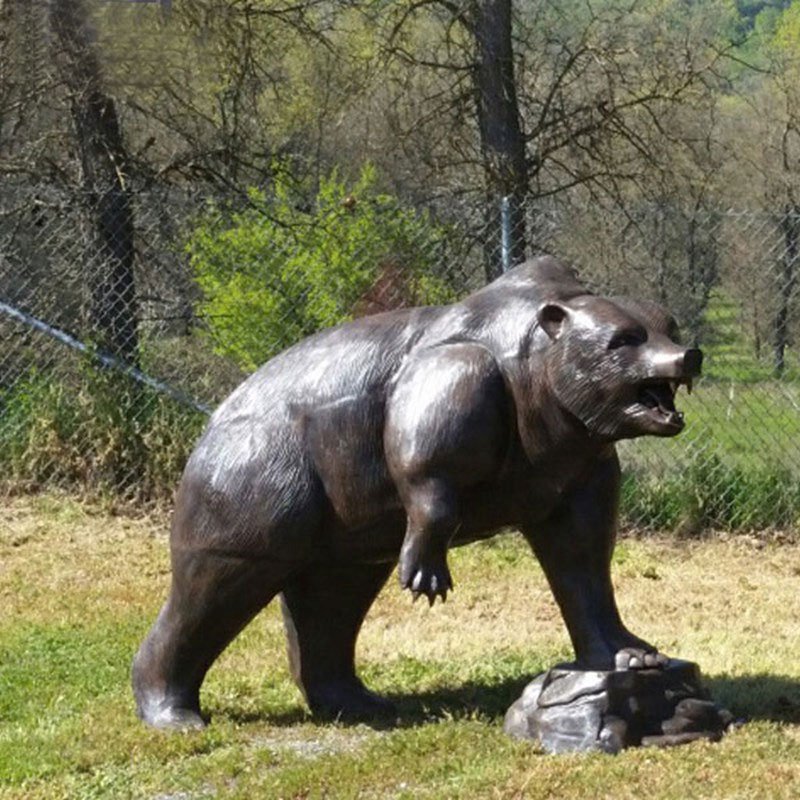 7.Two Bears Fighting is also a very popular outdoor bronze bear statue, which brings people a sense of power and wild beauty from nature.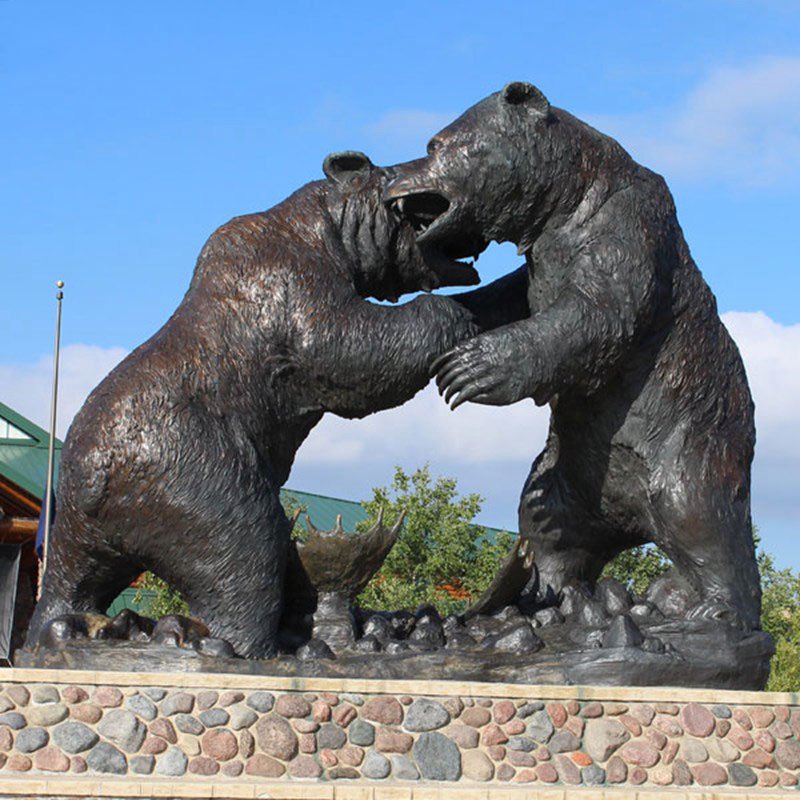 8.A bear resting on a tree trunk, the theme of laziness and freedom emerges.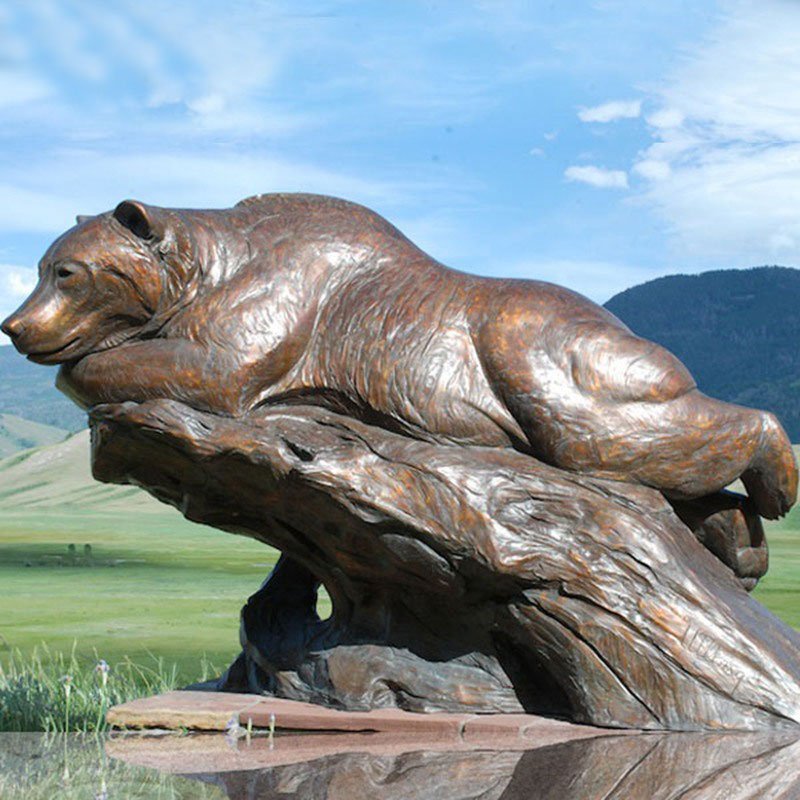 9.Standing and looking at the brown bear in the distance, the artist shows people the bear's perfect body proportions and strong muscles.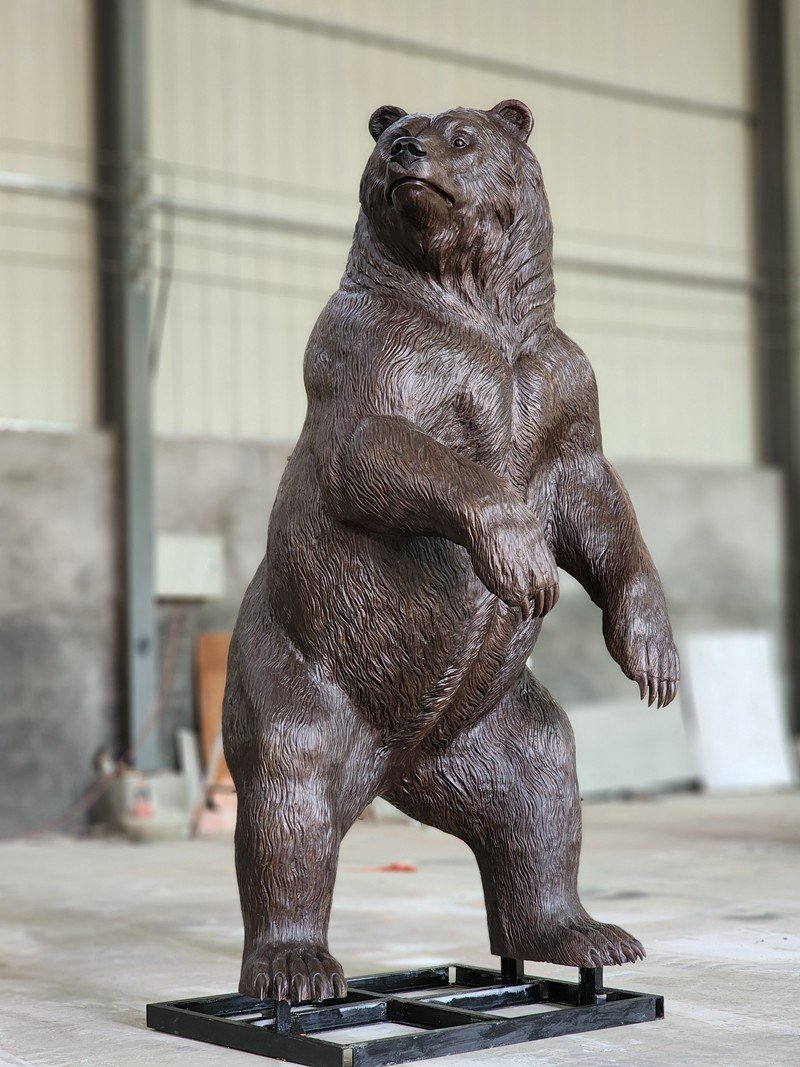 10.This life size bronze bear statue shows us a bear that is always crawling and seems to blend in with every garden or space.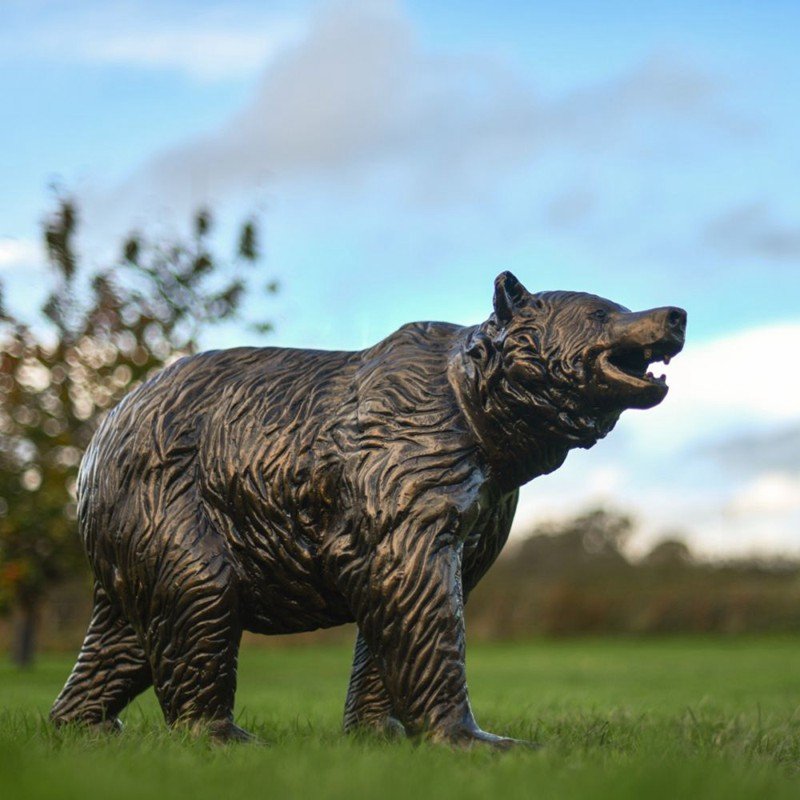 Why So Many People Choose YouFine's Bronze Bear Statue
First of all, YouFine has 40 years of manufacturing experience, and each artist it cooperates with has at least 20 years of casting experience, so it has sufficient experience and ability to provide customers with high-quality outdoor bronze sculptures.
Secondly, YouFine has continuously improved its casting technique over the past 40 years, using silica sol technique and patina to provide customers with bronze sculptures that will not produce white spots or green spots and have long-lasting and natural colors.
Thirdly, YouFine provides two modes of transportation: sea transportation and air transportation, as well as door-to-door services. It maintains long-term friendly cooperative relations with international transportation companies and can protect the rights and interests of customers to the greatest extent.
In addition, YouFine, as a direct sales factory, is able to provide the best prices, without middlemen earning the price difference.
If you are interested in life size bronze bear statue, please feel free to contact YouFine.
FEEDBACK
Last Article
:
Standing Life Size Black Bear Statue for Sale BOK1-553
Next Article:
Life Size Bronze Black Bear Welcome Statue for Outdoor BOK1-553