Home »
Product
»
Bears Sculpture
»
High-Quality Antique Bronze Bear Statue with Eagle Designs for Sale BOKK-292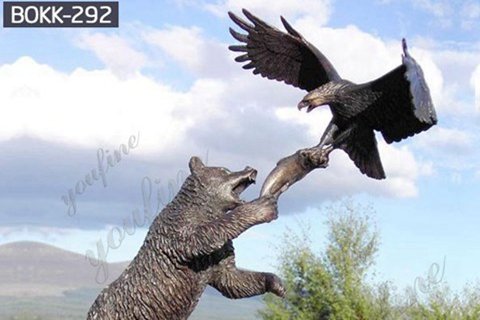 High-Quality Antique Bronze Bear Statue with Eagle Designs for Sale BOKK-292
Look at this strikingly realistic antique bronze bear statue! It perfectly depicts the story of brown bears and eagles preying fiercely from each other. Designed by You Fine, we are the best choice of bronze animal sculptures!
Item No: BOKK-292
Material: Casting Bronze
Size: Life size or customized
Finished Time: 45 days
MOQ: 1 Piece
Usage: For Art/Collection/Garden/Plaza
Packaging: Standard Export Package
Payment: 30% deposit, 70%balance offer finished
Get Price
Contact US
Introduction:
Look at this strikingly realistic antique bronze bear statue! It perfectly depicts the story of brown bears and eagles preying fiercely from each other. The sturdy bear roaring to intimidate the enemy uses all its strength to grab the food tightly. While the glaring eagle powerfully flaps its wings, with its claws firmly grasped the food and sharp beak towards the enemy. As we all know, the bear and eagle both have a fierce temperament. Which one is the winner? You Fine craftsman has seized every detail to create such exquisite and excellent bronze sculptures!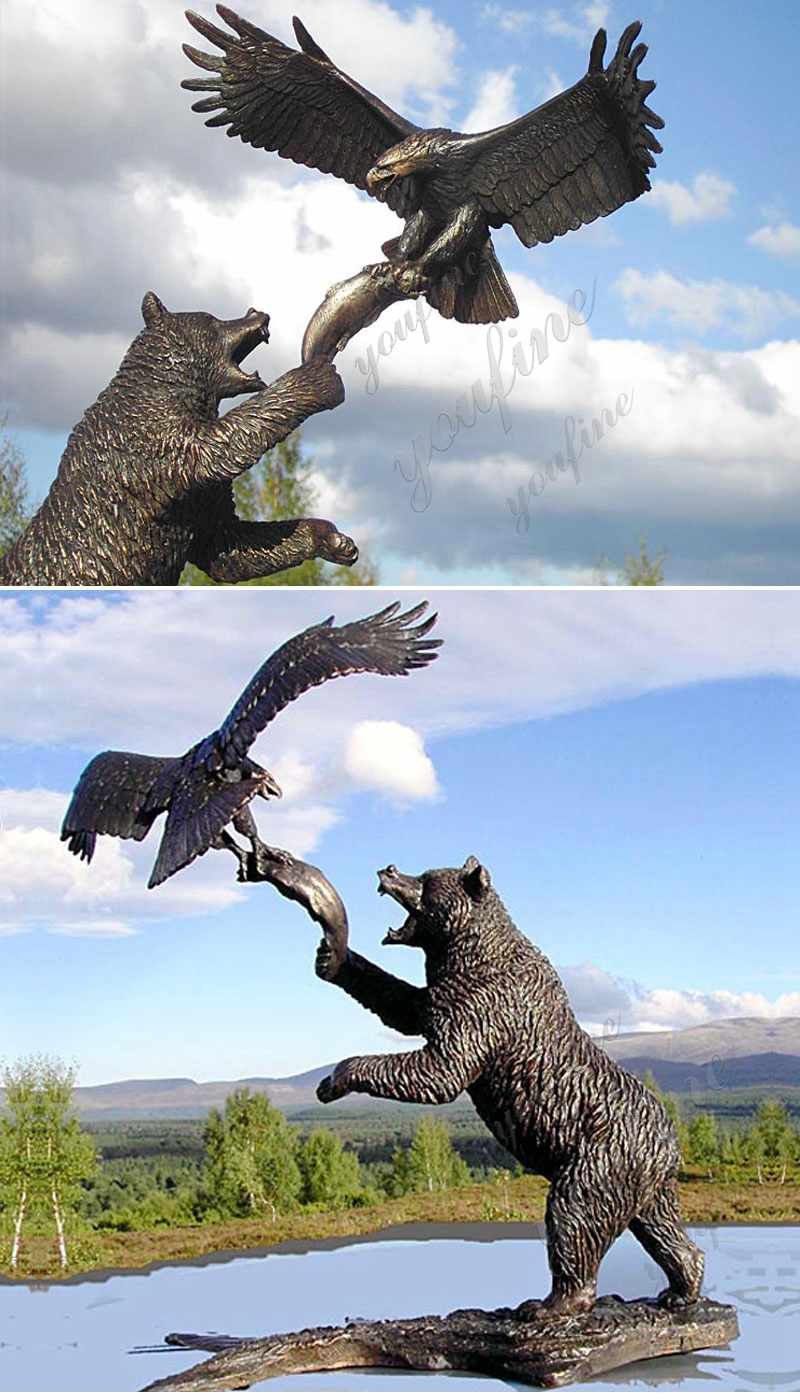 Related Products
In addition to this lifelike antique bronze bear statue, You Fine also offers various animal statues for our valued guests. For example, other animal sculptures also have different styles and are lifelike such as bronze elephants, eagles, lions, cows, dogs, horses, rabbits, deer, etc. Moreover, we can customize all the products according to customer needs. With different colors and sizes, you could have your own unique sculptures!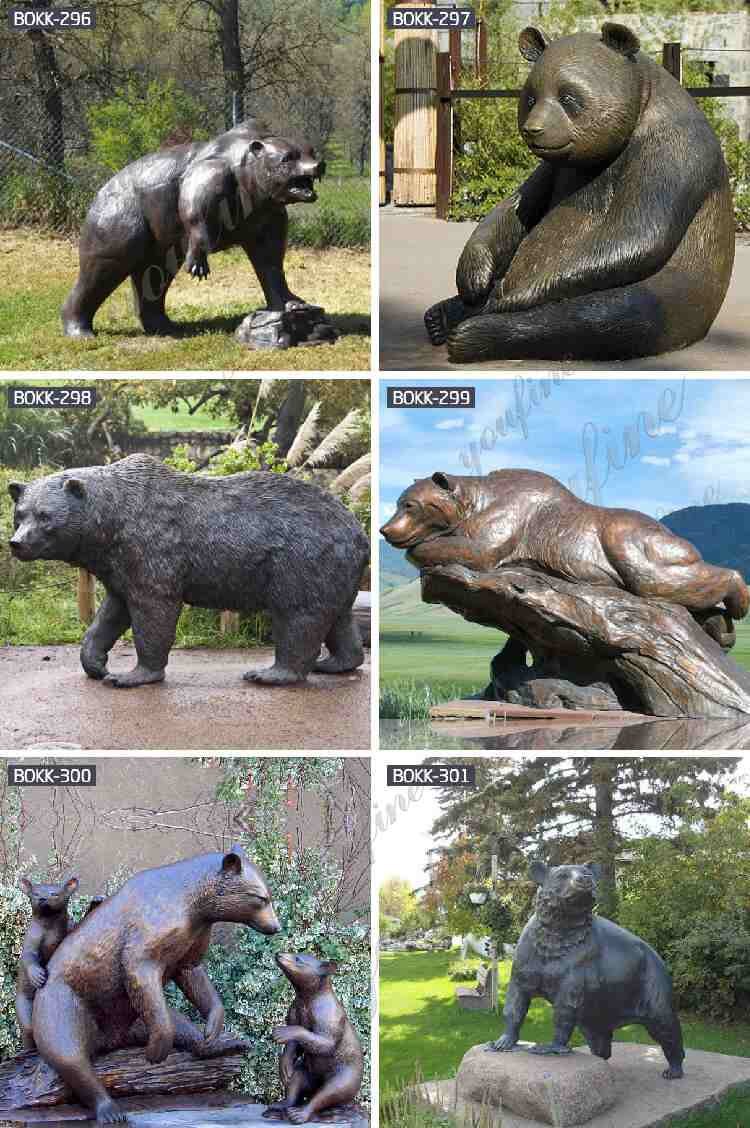 Packaging and Shipping
You Fine pays great attention to the quality of sculptures including this big antique bronze bear statue. We are also strict on the packaging of bronze statues. There are three-centimeter thick wooden box outsides and soft foam inside. Furthermore, full insurance covered for all customers. Besides, you could also choose different kinds of shipping methods for the delivery including by sea, air, or land. We will recommend the best way to meet your needs.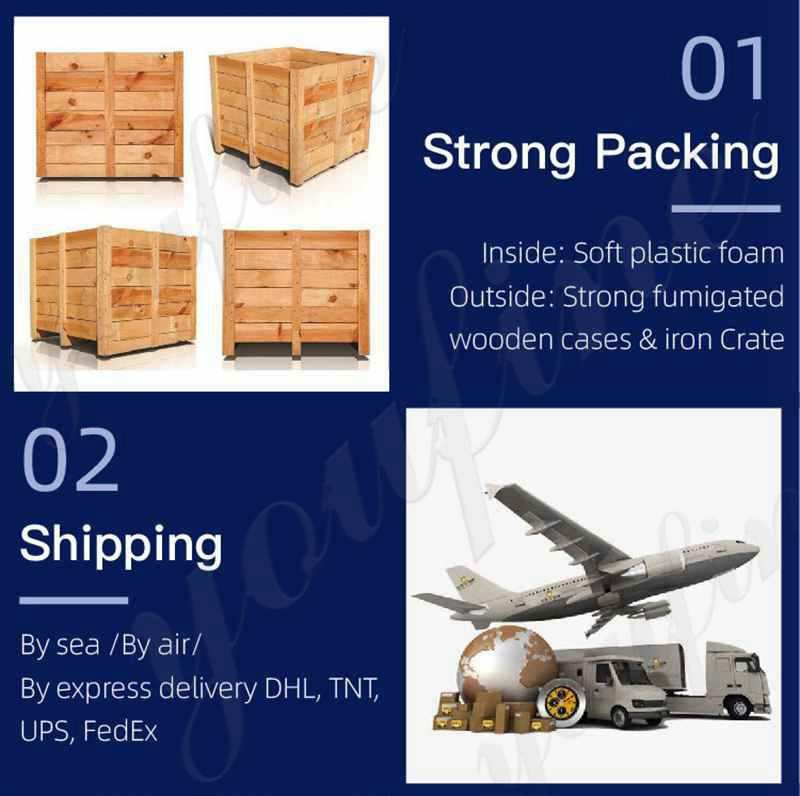 Why Choose You Fine
You Fine is not only a world-leading sculpture designer, supplier but also the manufacturer. We provide the finest art quality with the best wholesale prices. Moreover, You Fine offers perfect service for all our valued guests.
VIP Service 1:Free CAD/3D design service
VIP Service 2:Brochures and HD sculpture photos
VIP Service 3:30-year Factory Guarantee
VIP Service 4:Door-to-door delivery
VIP Service 5:Excellent After-sale service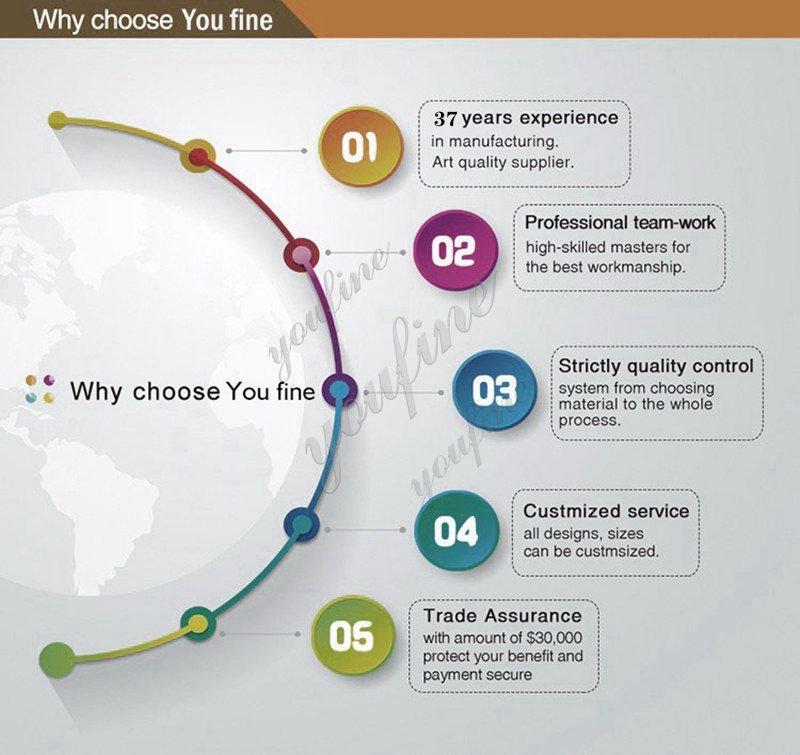 Feel free to contact us, and get more details about your desiring sculptures!
FEEDBACK
Last Sculpture
:
Life Size Bronze Grizzly Bear Statue Outdoor Wild Animal Decor for Sale BOK1-007
Next Sculpture:
Fine Cast Life Size Bronze Deer Sculptures for Sale BOKK-285