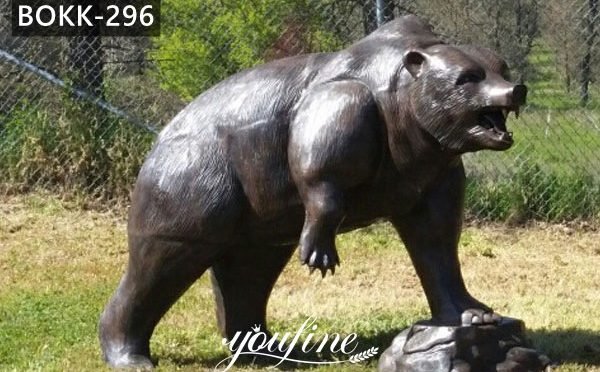 Life Size Bronze Bear Statue Lawn Ornaments for Sale BOKK-296
Depicting a mighty brown bear, this life size bronze bear statue lawn ornaments remains alert with roaring gestures.
Model Number:BOK-296
Size:Any Size You Want
Material:Bronze
Technique:Lost Wax Process
MOQ:1 Piece
Production Time:40-45 Days
Delivery Time:15-30 Days
Insurance: Cover all the risk
Advantage:Factory Direct;Door to Door Delivery
Get Price
Contact US
Product Descriptions:
Depicting a mighty brown bear,  this life size bronze bear statue lawn ornaments remains alert with roaring gestures. The bronze bear stretches left foot on the solid base. It also raises its right leg as if it's going to scare away the enemy. As a predator among wild animals, this gorgeous wildlife sculpture fully expresses the power of bears. This watchful bear statues will be perfect for lawn ornaments.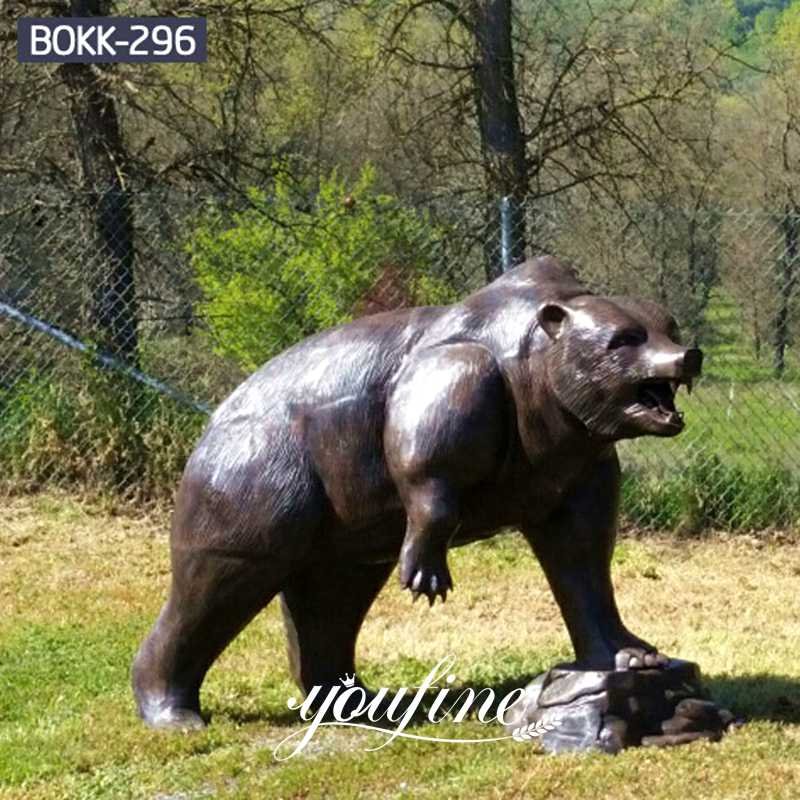 Production Process:
This attractive life-size bronze bear statue is a very exquisite bronze artwork. Made of 100% bronze, it's hand-cast from traditional lost wax method in our own foundry. During the bronze casting process, we have very strict quality inspections. Although it's labor intensive, YouFine always take quality first. Therefore, all the bronze animals are lifelike.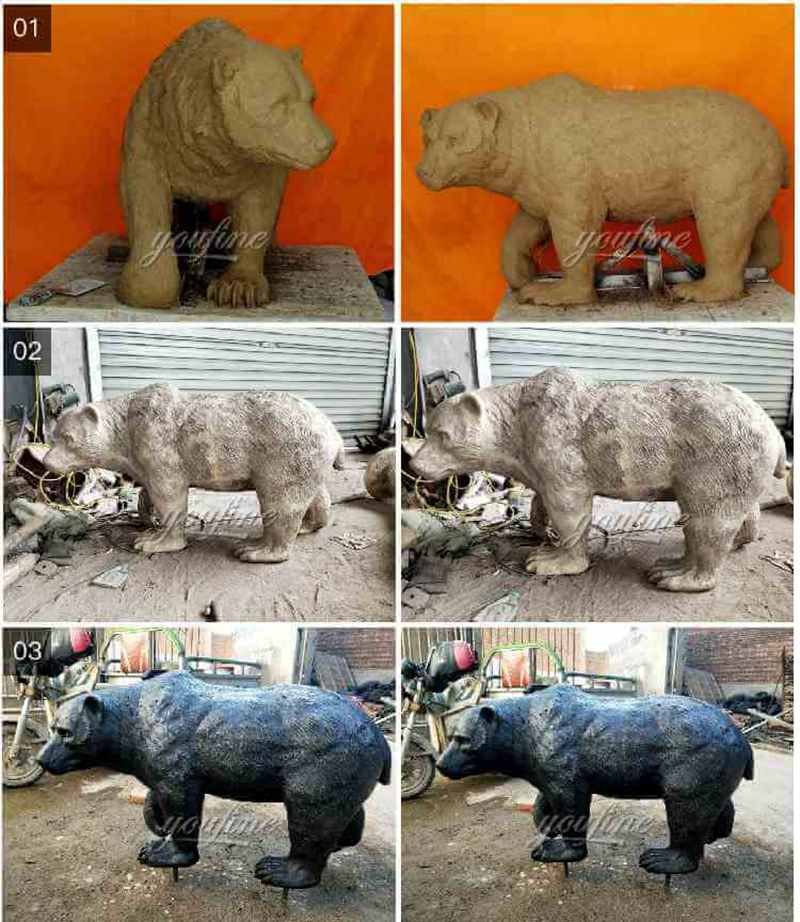 Top Masters:
YouFine has many top masters to create such fabulous life-size bronze bear statue. All our professional masters are in different workshops, focusing on different processes. For example, the clay mold master makes the best 1:1 clay mold. The wax-chasing master constantly modifies the wax shell. The polished master makes the brightest patinas. The coloring masters can make the most natural patinas. It is precisely because of these experienced masters so that we can create this realistic bronze sculpture.
Popular Designs:
This gorgeous life-size bronze bear statue is one of YouFine's many excellent bronze animal sculptures. In addition, we also have numerous bronze animals, such as bronze bear, horse head, eagle, dog, deer, horse, lion, tiger, leopard, pig, rabbit and so on. Some of our guests also customizes the sculpture for their favorite bronze pets. Therefore, all our bronze animals accept customization.
Related links to "Life Size Bronze Bear Statues Lawn Ornaments for Sale BOKK-296"
Large Outdoor Decorative Wildlife Bronze Black Bear Lawn Ornaments Sculpture for Sale BOK-375
Outdoor Life Size Bronze Casting Momma Bear with Cubs Statue Wildlife Sculpture for Sale BOKK-676
FEEDBACK
Last Sculpture
:
Outdoor Life Size Bear Family with Cubs Bronze Sculpture for Sale BOKK-295
Next Sculpture:
Outdoor Large Bronze Horse Head Sculpture Garden Decor for Sale BOKK-708