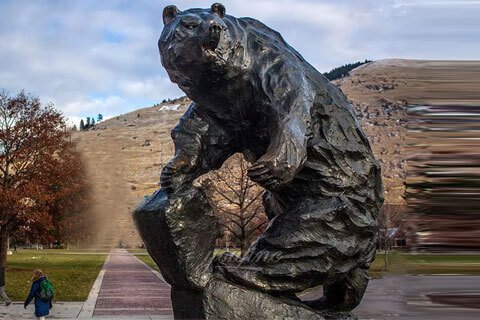 BOKK-665 Life size custom bronze bear for sale
ITEM-NO:BOKK-665
Media: Cast Bronze
Size:8 feet tall or customized
Tech: Lost-wax casting
Production Time:30 Days
Delivery Time:15-30 Days
Insurance: Cover all the risk
Advantage:Factory Direct;Door to Door Delivery
Get Price
Call US Now
We specialize in creating custom bronze bear and other animal sculptures for many garden,park,garden organizations. With our custom Bronze commission, you will learn that you have chosen the best artists and foundries. As we devote a great deal of time, energy and effort to your work, our bear statues will be higher than other bronze statues. We are proud to be able to create the finest bronze monuments and bronze animals statues anywhere in the world.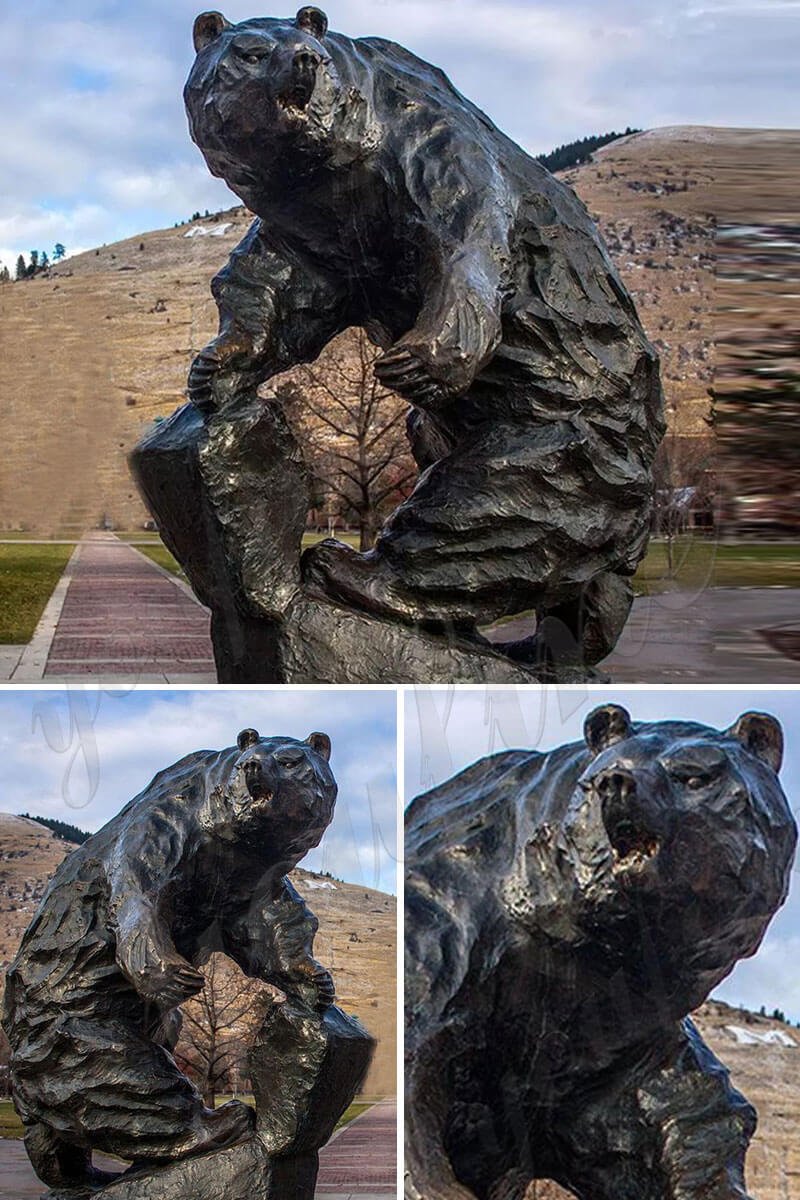 this life size bronze bear sculpture is for  surrogate factory for customizing interior or exterior custom building bronze. This bronze bear sculpture is to celebrate the 100 anniversary of the establishment of the school District (1917-2017);
and completed the renovation of our beautiful high school stadium, which includes a pedestal that can permanently display the permanent monument to our District mascot, the Golden Bear.
About American Black Bears New Hampshire State has about 5,000 American black bears. Mainly omnivorous animals, their diet includes nuts, berries, spring branches, honey, tree fruit, they will also eat carrion, especially in winter out of hibernation. The Cubs were born in January after 8 months of pregnancy. The cubs will stay with their mother for 18 months. Black bears are very important to our ecosystem, from our American rituals to the precious "teddy bears," and we celebrate them throughout the culture.
Our world-renowned sculptors and artists have created the best bronze animals statues in the world. Icon Bronze is a company that begins to provide customers with unparalleled attention to all aspects of the project. We see the need for a one-stop monument company where people can develop their ideas into beautiful masterpieces that they can be proud of.
FEEDBACK
Last Sculpture
:
BES-01 ourdoor life size metal craft bronze eagle statue for sale
Next Sculpture:
BOKK-43 life size custom bronze army soldier statue for sale