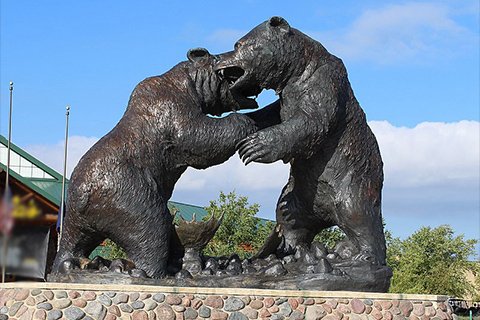 Large Bronze Grizzly Bear Statue Outdoor Decor for Sale BOK1-308
These two large bronze grizzly bear sculptures stand in the open ground, and despite being viewed from a distance, we could still be struck by their giant appearance.
Item No: BOK1-308
Material: high-quality bronze material
Type: Bronze Animal Sculpture
Advantage: Factory Direct
Service: Customized Service
Insurance: Cover all the risks
Package: Strong Wooden Case
Get Price
Contact US
Details of Bronze Bear Statue
This large bronze grizzly bear sculpture looks so striking that YouFine's artists have carefully cast a replica of it. The original was placed at the entrance of a university and attracted many passers-by to take pictures with the sculpture. The two grizzly bears have such realistic fur and sharp claws that it's hard not to think they are a pair of real wild bears fighting. Every detail of the bear sculpture is shaped so perfectly that if we look at the two grizzlies up close, we could feel the thick fur and powerful muscles of the bears. If you like this bronze sculpture, please feel free to contact us for more information.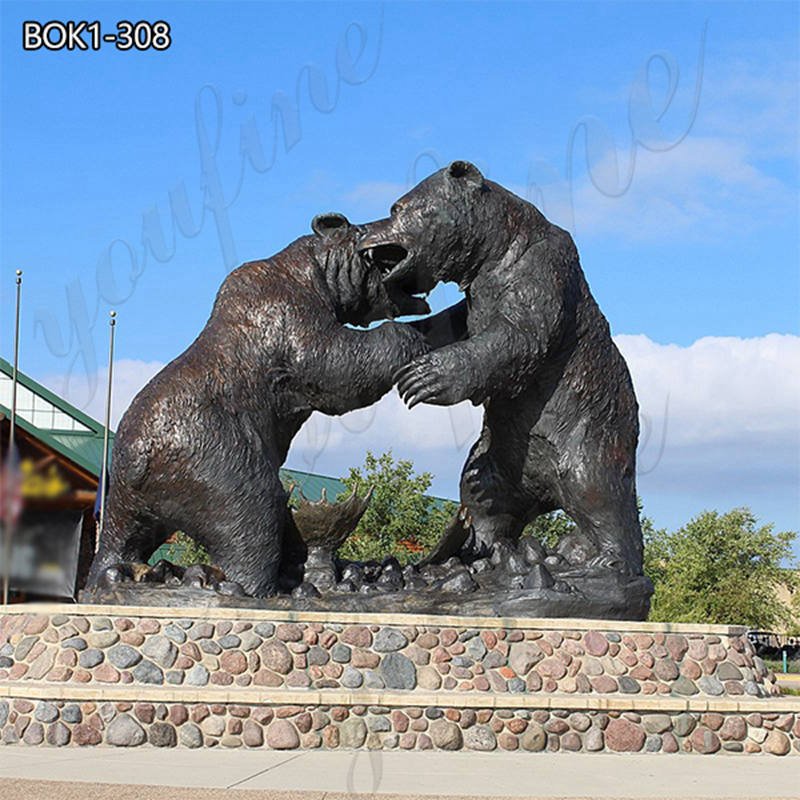 More Choices for Bronze Bear Statues
YouFine is an experienced bronze sculpture supplier. We specialize in bronze sculptures of all shapes and sizes, including bronze animal sculptures, bronze figure sculptures, and bronze custom sculptures. Our bronze bear sculptures are all hot selling models and could meet the custom needs of different customers. You could freely choose the color, size, shape, and material of the sculpture. YouFine's mission is to provide a full range of services to our customers.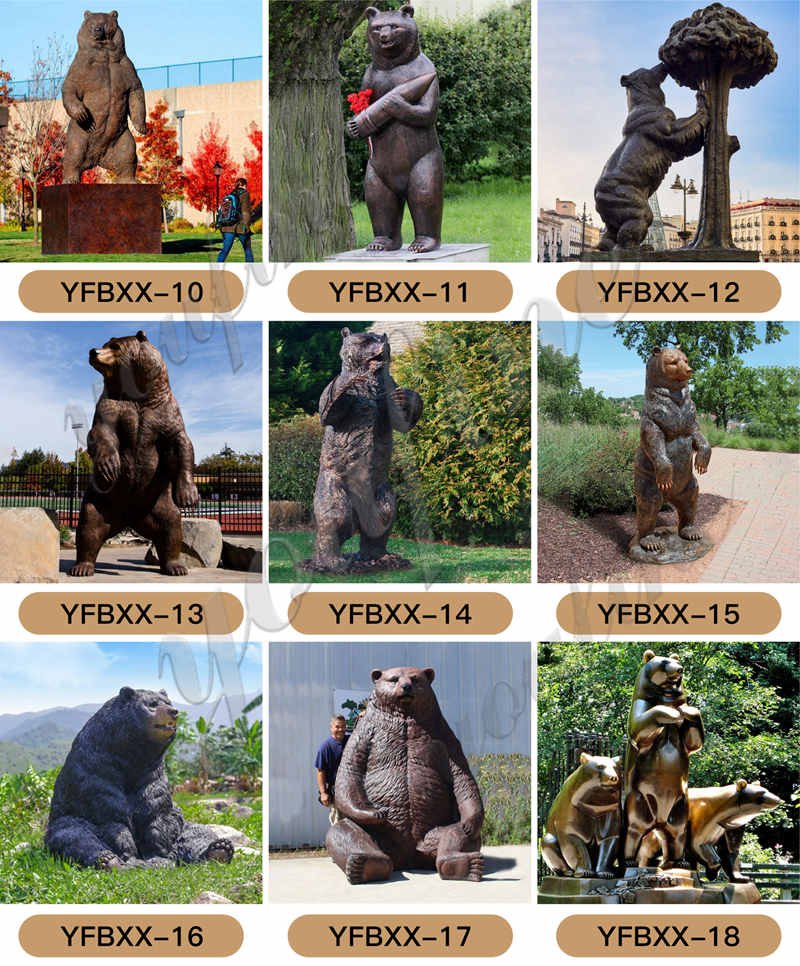 Professional Bronze Casting Technique
YouFine's bronze casting technique has been developed over generations, and today we have mastered the most professional bronze casting technique in the industry, we usually use the traditional lost wax method to cast bronze sculptures, but the previous lost wax method is not perfect, and the cast bronze sculptures are easily corroded by rain.
To further improve this technique, YouFine spent a lot of money and energy visiting and studying all over the country, and finally succeeded in mastering the method of using liquid Silicone instead of ammonia, so that the bronze sculptures cast by YouFine have very good anti-rust and anti-corrosion properties.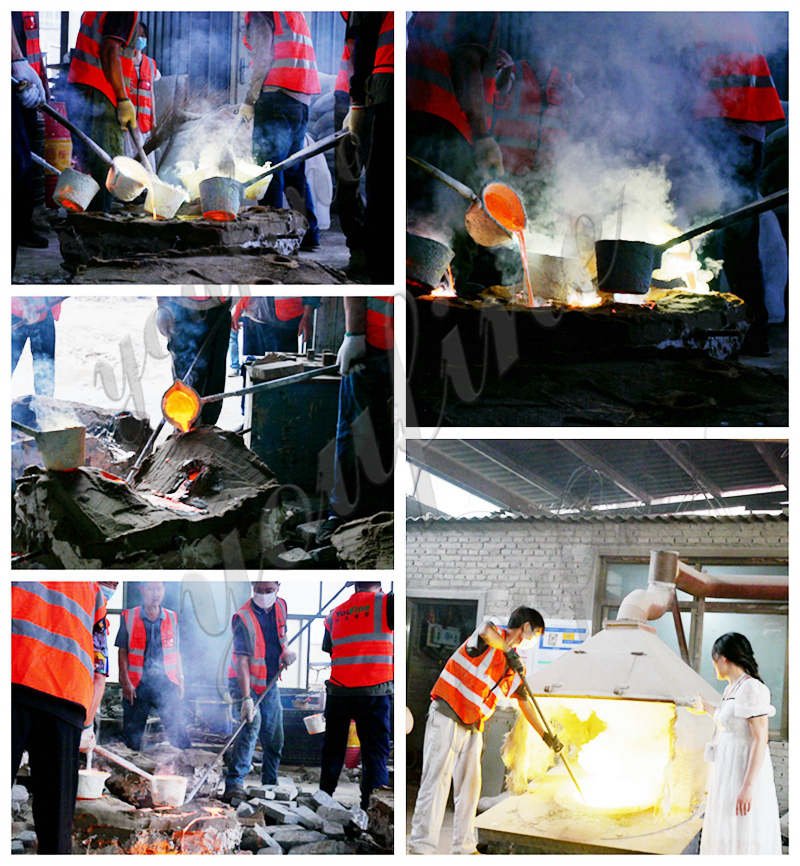 Patina Artist of YouFine
To restore the original color of the sculpture to the greatest extent, our top artists use professional chemical patina to treat the color of the sculpture. This method uses a certain percentage of chemical patina to create the most effective color. It is worth mentioning that the ratio of chemical patina used by these artists is their exclusive recipe, which only YouFine has mastered. Therefore, only YouFine produces sculptures with colors that blend perfectly with the sculptures themselves, and the colors of the sculptures would become more natural over time.
If you have a sculpture you like, please feel free to contact YouFine for more information. We are a team that is online 365 days a year and we are ready to serve you.
FEEDBACK
Last Sculpture
:
Life Size Bronze Octopus Garden Statue for Sale BOK1-268
Next Sculpture:
Multi-color Geometric Bear Statue Garden Decor Manufacturer CSS-838