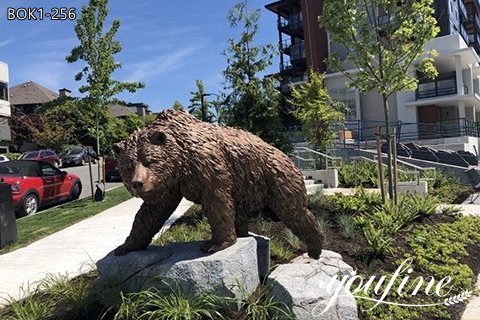 Life Size Bronze Bear Statue Outdoor Decor Supplier BOK1-256
This bronze bear sculpture is a life-size wild animal sculpture, a customer from Italy ordered this sculpture from our factory and was very satisfied. If you are interested in this sculpture, please contact us to order.
Item No: BOK1-256
Material: high-quality bronze material
Type: Large Bronze Bear Statue
Advantage: Factory Direct
Service: Customized Service
Insurance: Cover all the risks
Package: Strong Wooden Case
Get Price
Contact US
Details of Bronze Bear Statue
This life-size bronze bear statue is based on the Canadian Brown Bear, known as one of the largest carnivores in the world today and one of the symbols of Canada's remaining wilderness". Our bronze bear sculptures are made of high-quality bronze and we cast the Canadian Brown Bear sculpture in a very realistic manner. His fur is thick and unkempt, and he has long, sharp claws and sharp teeth. Our coloring artist perfectly recreated the appearance of the bear, making the bear look very dominant.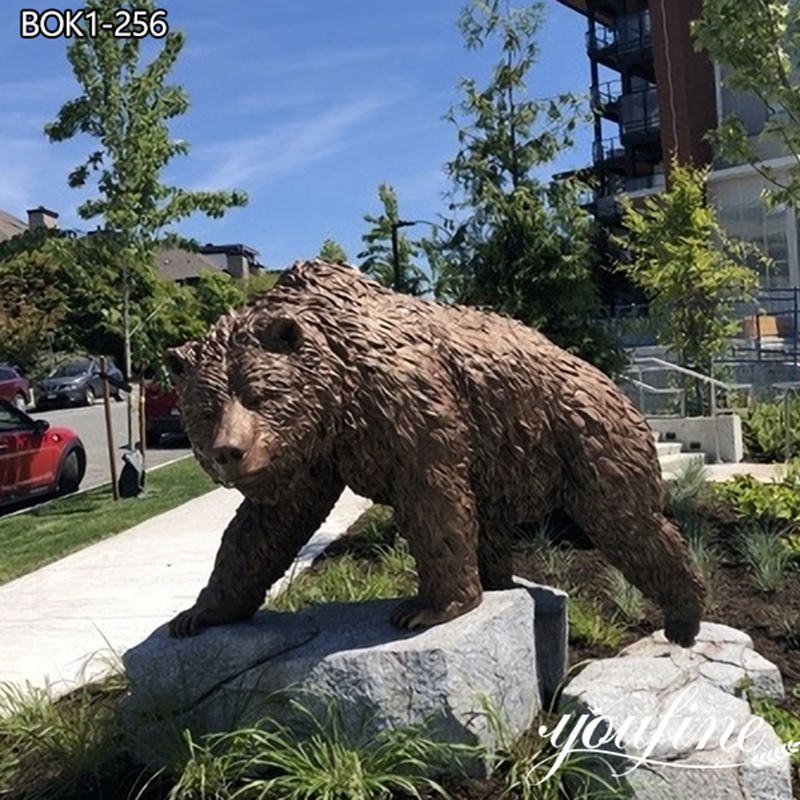 The Meaning of The Brown Bear Sculpture To People
Casting a brown bear sculpture has great significance in the case of this Canadian brown bear, an animal that takes a long time to reproduce and therefore needs to be protected. And the destruction of the modern natural environment and human activities pose a great threat to the survival of the bear.
Canadians value the brown bear so much that they often advocate and call for the protection of this rare animal. In addition, Canadians see brown bears as animals to be feared and admired, and the Canadian government has listed them as priority animals for protection. Today bears around the world are under varying degrees of threat and need to be protected in our own right.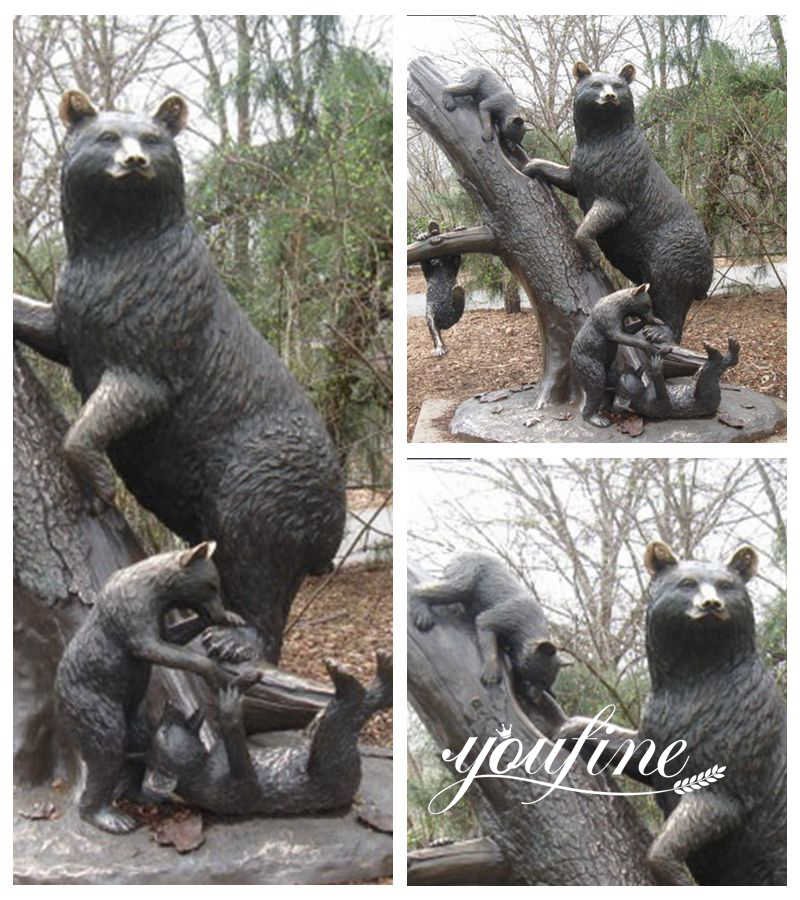 Professional Clay Modeling Artist
We have top masters in our factory, many of them graduated from top art schools in China, and they are experts in the industry. Our artists treat the sculptures with great care, they would carefully observe and study the form and essence of the prototype before making the clay molds. Only after they have grasped the essence of animal sculpture, these top masters would start making the clay models. The clay molds made in our factory are very realistic and we would patiently modify them according to the customer's needs to produce the most perfect sculptures.
Customized Services for Bronze Bear Statues
Our factory has a great advantage in making bronze sculptures, and we have nearly 40 years of experience in making and exporting sculptures. If you are interested in bronze bear sculptures, we could send you more kinds of bear sculptures for your reference. You could freely choose the shape and color you want. In addition, if you have any design ideas, please contact our designers and they would make your wishes come true for you.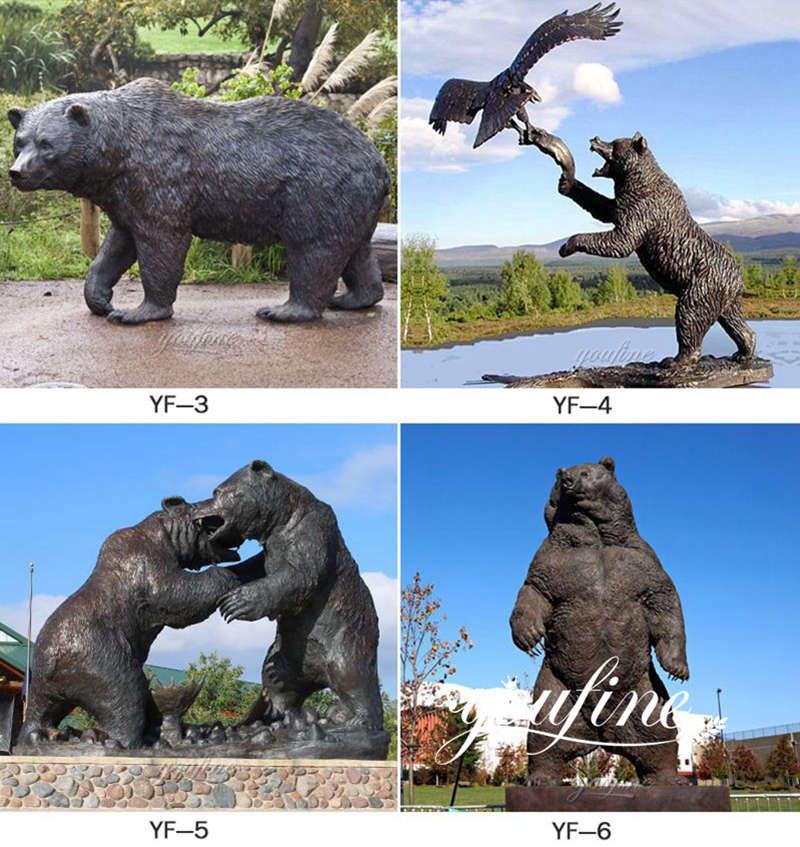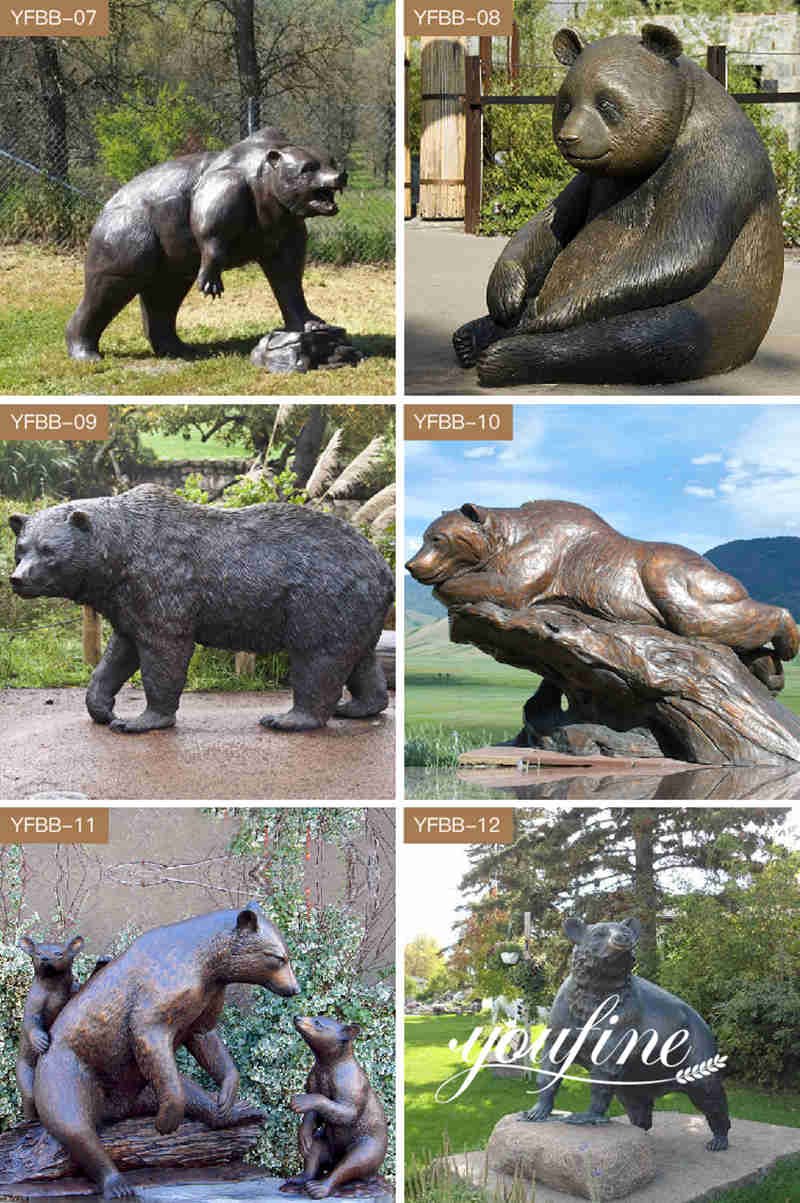 YouFine is a professional bronze sculpture supplier, if you have any questions about sculpture, please contact us for consultation. We are always ready to serve you.
FEEDBACK
Last Sculpture
:
Geometric Metal Panther Sculpture Modern Design Best Online CSS-811
Next Sculpture:
Large Geometric Metal Giraffe Sculpture Outdoor Decor Manufacturer CSS-777