Home »
Product
»
Bears Sculpture
»
Life Size Bronze Grizzly Bear Statue Outdoor Wild Animal Decor for Sale BOK1-007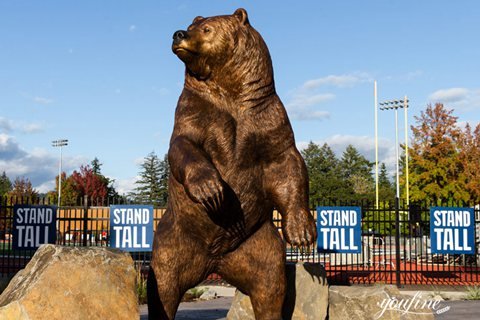 Life Size Bronze Grizzly Bear Statue Outdoor Wild Animal Decor for Sale BOK1-007
This Grizzly Bear Statue shows the raw energy and muscle beauty of a majestic bear. This is a great choice for the outdoor decoration and could give you the feeling of being in the wild. If you are interested in this sculpture, you could contact us at any time.
Item No: BOK1-007
Material: Metal bronze
About Us: 39 Years Factory
Technique: Lost Wax Process
Get Price
Contact US
Grizzly Bear Statue Introduction:
This Grizzly Bear Statue shows the raw energy and muscle beauty of a majestic bear. This sculpture perfectly captures the details from the huge claws to the powerful chin, and every detail highlights the strength and charm of the grizzly bear. Such a bear sculpture would be a unique decoration of your place, adding wildness to your place. If you take home such a bear sculpture, you are tantamount to constructing a small safari park for your garden or courtyard, making you feel like you are in the wild.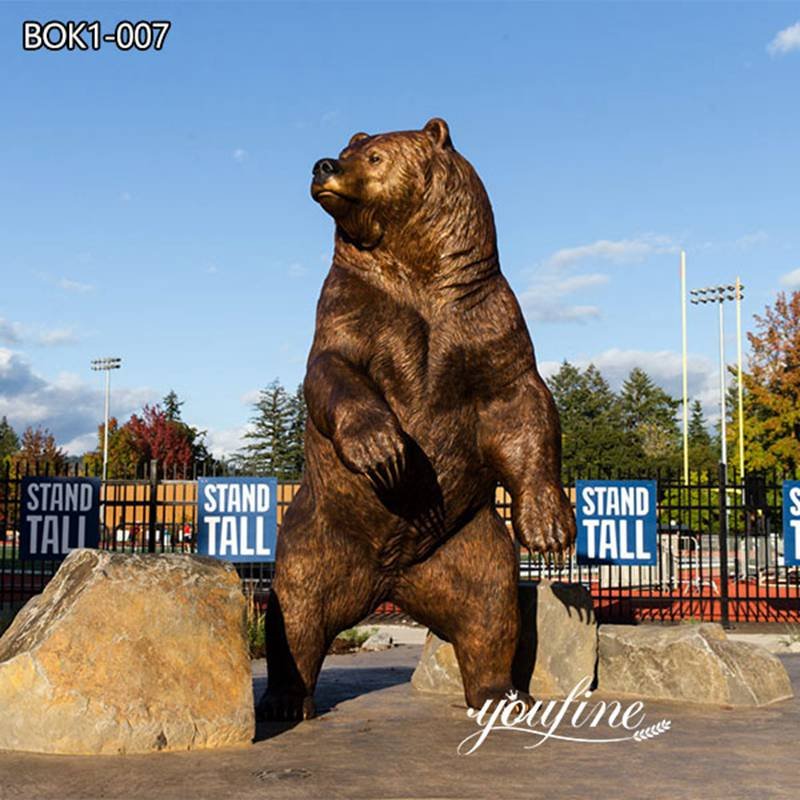 Excellent Quality Assurance:
This Bear Statue could guarantee excellent quality. We use high-quality bronze to make this sculpture, and every detail is meticulously crafted. So you could see every lifelike hair and detail on this sculpture. Our team is at the top level in the industry, and could produce 1:1 reduction clay models, and could also cast fine details. At the same time, our color master could guarantee the most beautiful colors. Therefore, such a grizzly bear sculpture with excellent quality could be guaranteed to be delivered to you in a 1:1 restoration.
\
More Popular Designs:
This gorgeous life-size Grizzly Bear Statue is one of YouFine's many outstanding bronze animal sculptures. In addition, we have many bronze animals, such as bronze bears, horseheads, eagles, dogs, deer, horses, lions, tigers, leopards, pigs, rabbits, etc. We also have a professional design team that could customize sculptures for you. So, you could have many choices in YouFine.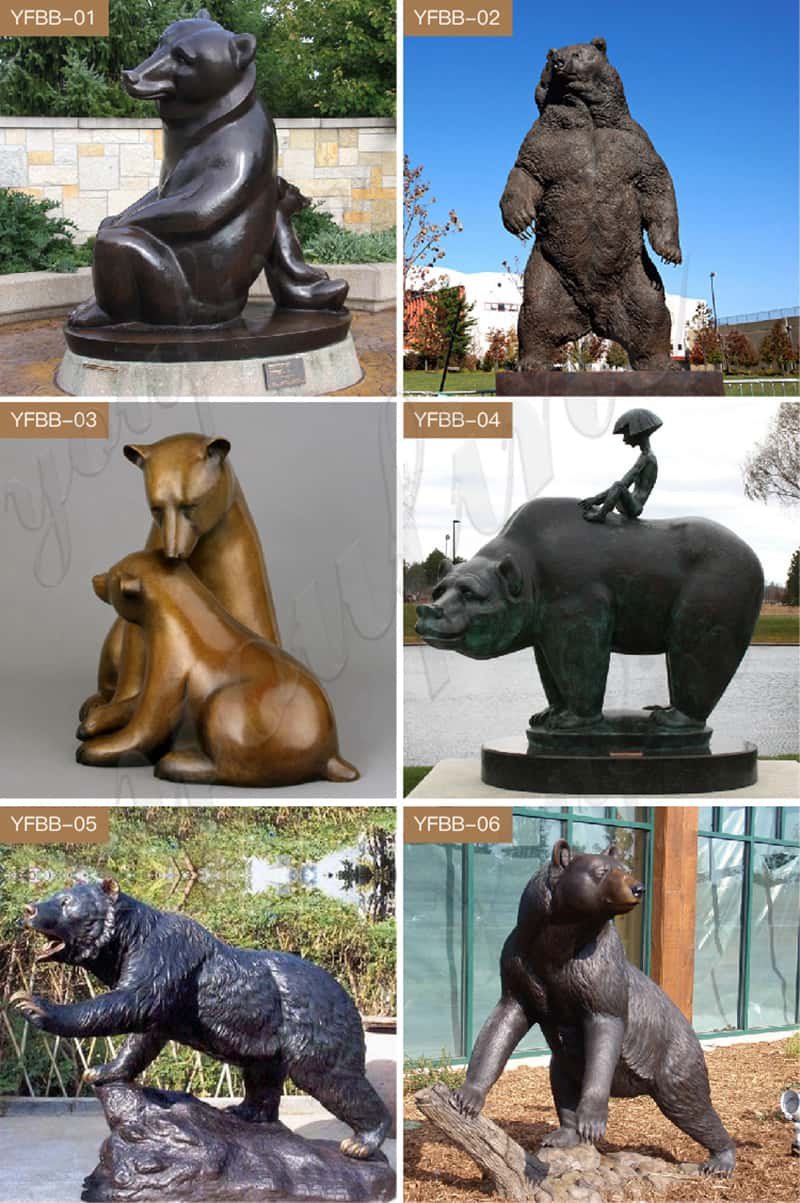 Acceptable Price:
You Fine's consistent service philosophy is to put the needs of customers first. Since we are factory direct sales, our prices are very reasonable. We would not deliberately set the price too high to make huge profits. Similarly, we would not produce inferior products. We know that what customers want is cost-effective products, so we use the best materials to make the best sculptures, and then give our customers a reasonable price. Making sculptures that satisfy customers has always been our goal and purpose.
If you are interested in this bronze grizzly bear statue, you could contact us at any time. On the occasion of our 40th anniversary, we would randomly give gifts to our customers.
FEEDBACK
Last Sculpture
:
Large Outdoor Garden Decoration Bronze Rearing Horse Sculpture for Sale BOKK-560
Next Sculpture:
High-Quality Antique Bronze Bear Statue with Eagle Designs for Sale BOKK-292