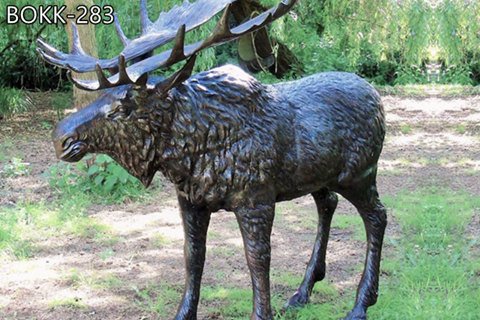 Life Size Bronze Moose Sculpture Outdoor Decor Supplier BOKK-283
The bronze moose sculpture is a common type among animal sculpture artworks. Many clients buy it as decoration for their garden or courtyard. If you want it, you could consult us.
Item No: BOKK-283
Size: Life Size
Type: Animal Sculpture
Material: Bronze
Service: Customized Service
Insurance: Cover All the Risk
Package: Strong Wooden Case
Applications: Park, Square, Lawn, etc
Get Price
Contact US
Bronze Moose Sculpture Details
This life-size bronze moose sculpture is vividly cast by our top masters. This moose has wide antlers and lush hair. The bronze moose sculpture we cast is very realistic. If you see this moose in the forest, you would be surprised too. Bronze is a great material for sculpture and is always a popular metal. We use high-quality bronze, and with proper care, it could be preserved for a long time and could even become a great collection.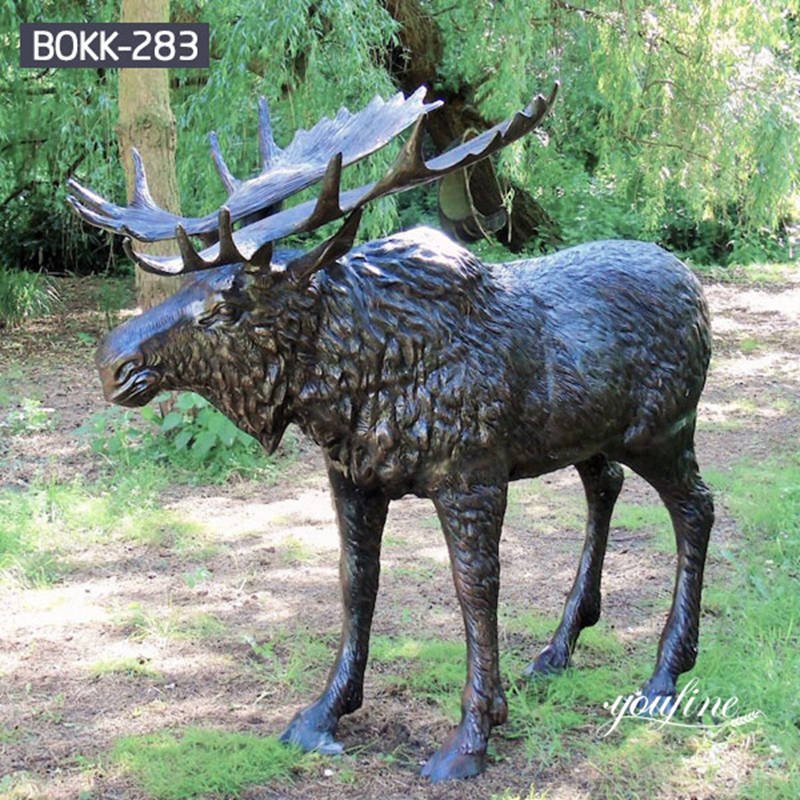 Traditional Lost Wax Process
Our factory consistently casts bronze sculptures using the traditional lost wax process. This is a traditional Chinese casting process; simply put, it works by making a model out of wax, making a mold around it, melting the wax out, and pouring in copper. It is very difficult to make large bronze sculptures using this molding technique. But this method could restore the details of the metal sculpture to the greatest extent. And our factory bronze casters are proficient in this casting process. Therefore, we could cast delicate and vivid bronze moose sculptures.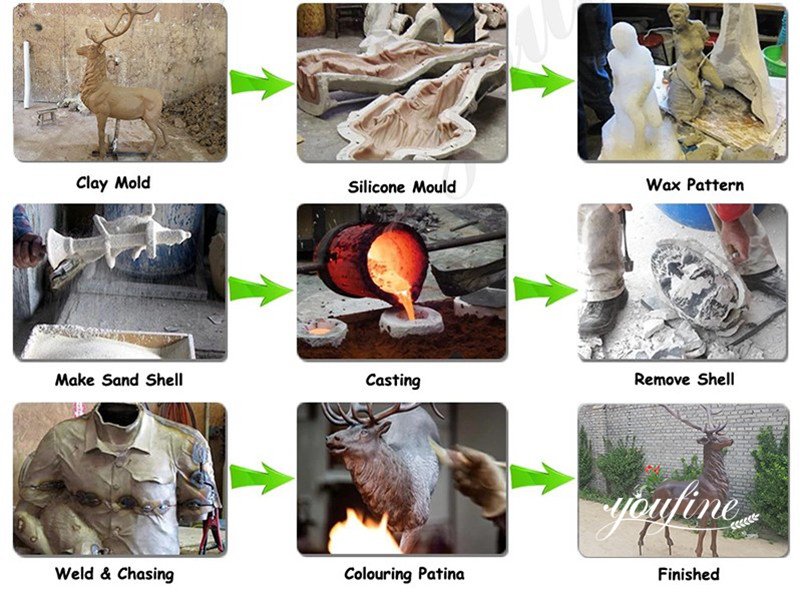 Professional Color Processing Artists
Artists in our factory specialize in different kinds of coloring techniques, and each artist has extensive experience in their field of expertise. On the one hand, we could restore the original color of the copper with a high polish, so that the color of the sculpture is very natural. On the other hand, we could also use the method of chemical treatment to color, which could keep the color of the sculpture long-lasting and not easy to fade. In addition, our factory has many other coloring methods for customers to choose from, such as spray painting and painting, etc. In conclusion, the goal of our factory is to produce the most perfect bronze sculptures for our customers.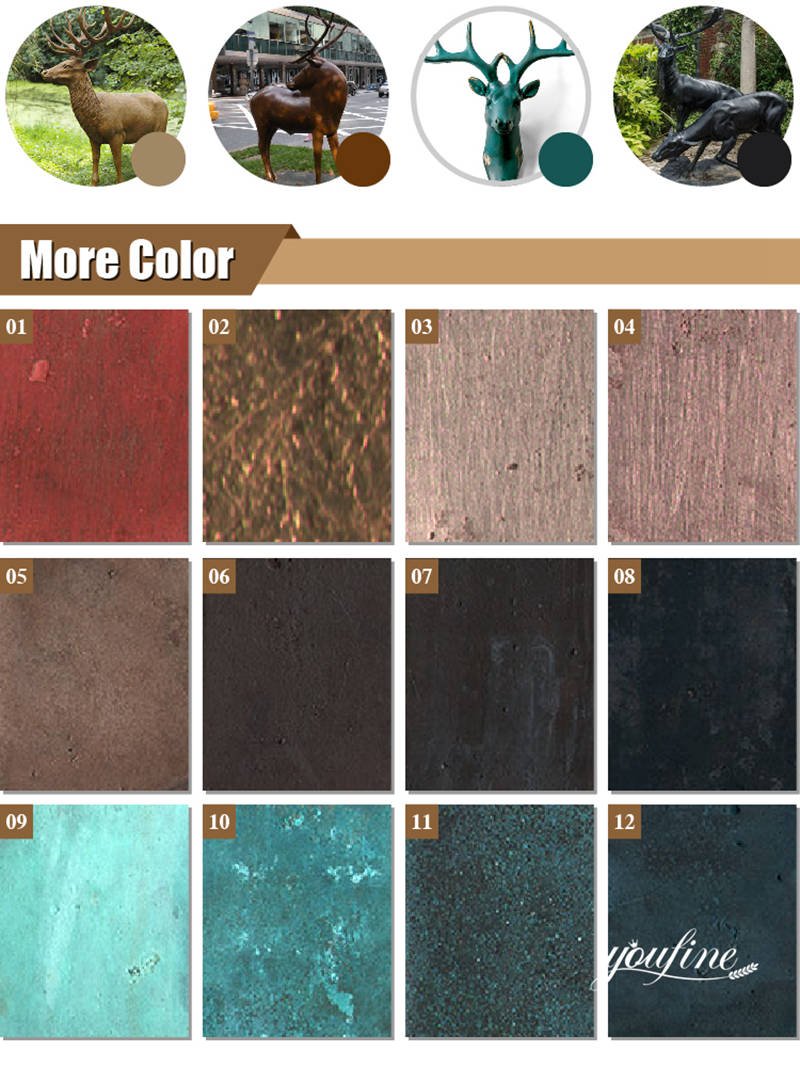 More Choices of Bronze Animal Statues
Our factory has nearly 40 years of experience in casting bronze sculptures. We have made and exported countless bronze sculptures around the world, including this life-size bronze deer sculpture. And we have a wide range of products, providing customers with a wide range of choices. In addition to this bronze moose sculpture, we also have deer sculptures in various shapes and colors. What's more, our d design team could make all kinds of exquisite bronze deer sculptures according to customers' needs.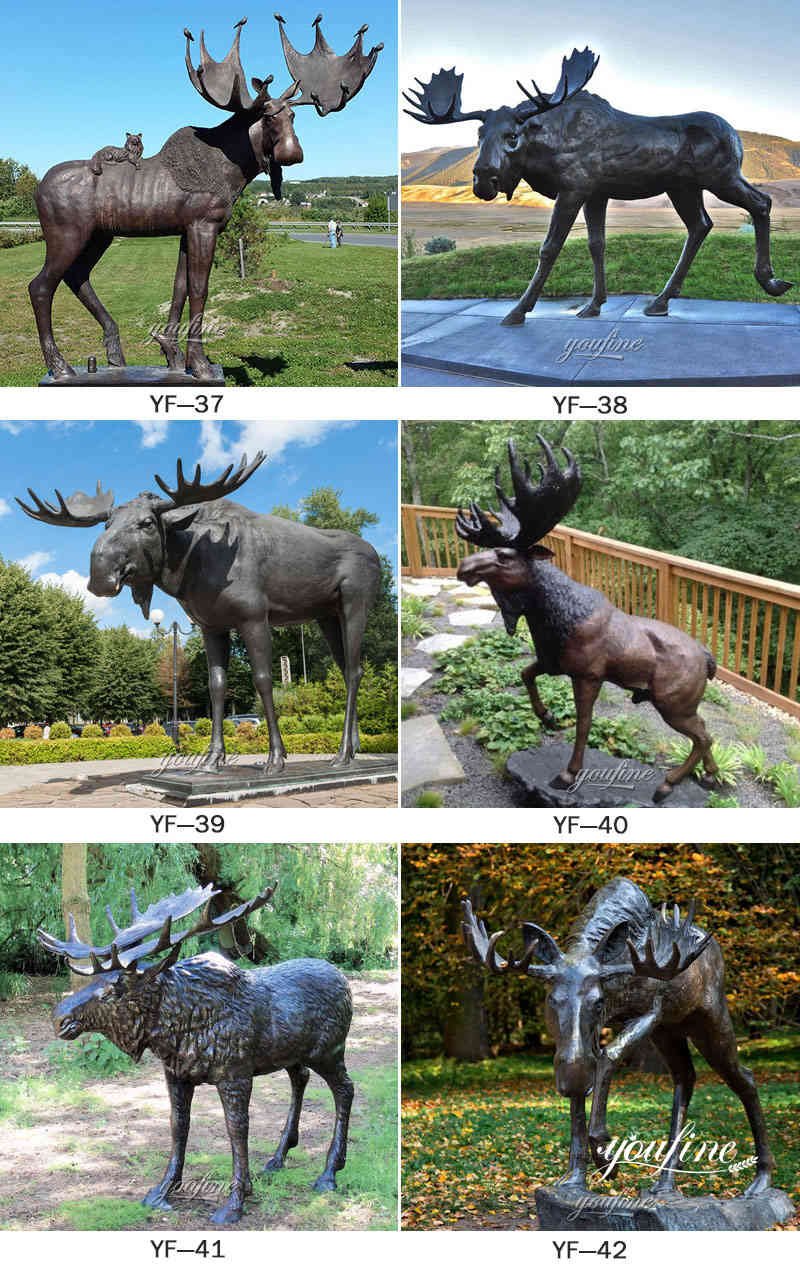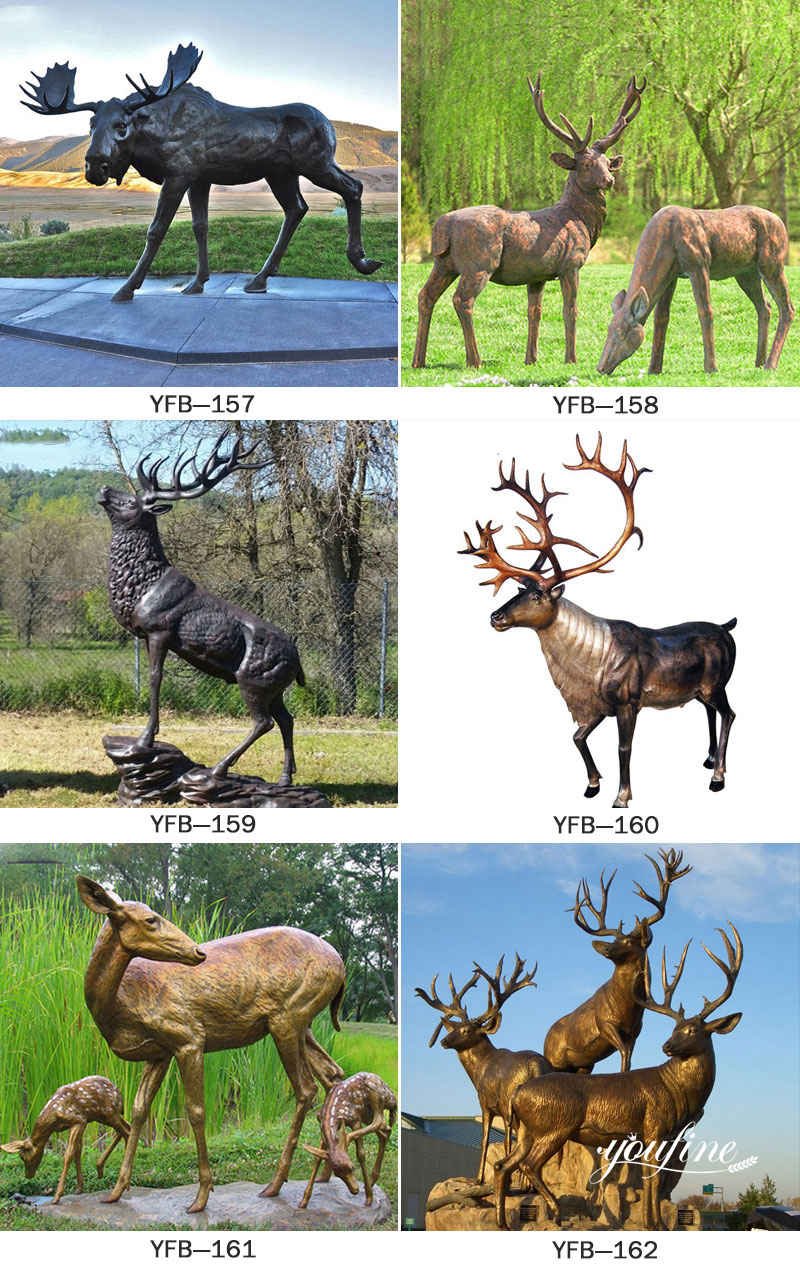 We are a direct factory so we could give you a preferential price. If you need this exquisite bronze sculpture, please contact us.
FEEDBACK
Last Sculpture
:
Stainless Steel White Rabbit Sculpture Large Size Design Supplier CSS-648
Next Sculpture:
Outdoor life size antique bronze rabbit sculpture for sale BOKK-384