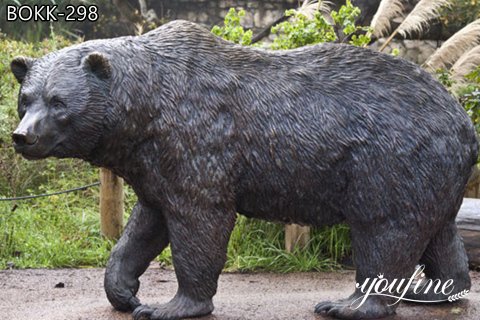 Realistic Bronze Bear Statue Outdoor Design BOKK-298
This is a life size bronze bear statue cast by our top masters. It looks realistic and many customers buy it for their garden and outdoor places as decoration.
Item No: BOKK-298
Material: Bronze
Type: Animal Sculpture
Service: Customized Service
Advantage: Factory Direct
Package: Strong Wooden Case
Insurance: Cover all the risks
Get Price
Contact US
Bronze Bear Statue Introduction
The life-size bronze bear statue is well cast by our top masters in our factory. We could see that the bear is large and very strong. This is a black-brown bear and, as we often see in documentaries, the bronze bear sculpture is covered in thick and long hair. Its heavy paws and chubby body give the bear a somewhat naive character, and one could hardly imagine how fierce and swift this bear would have been when hunting. The sculpture is very realistic and vivid and is a great choice for garden and outdoor decoration.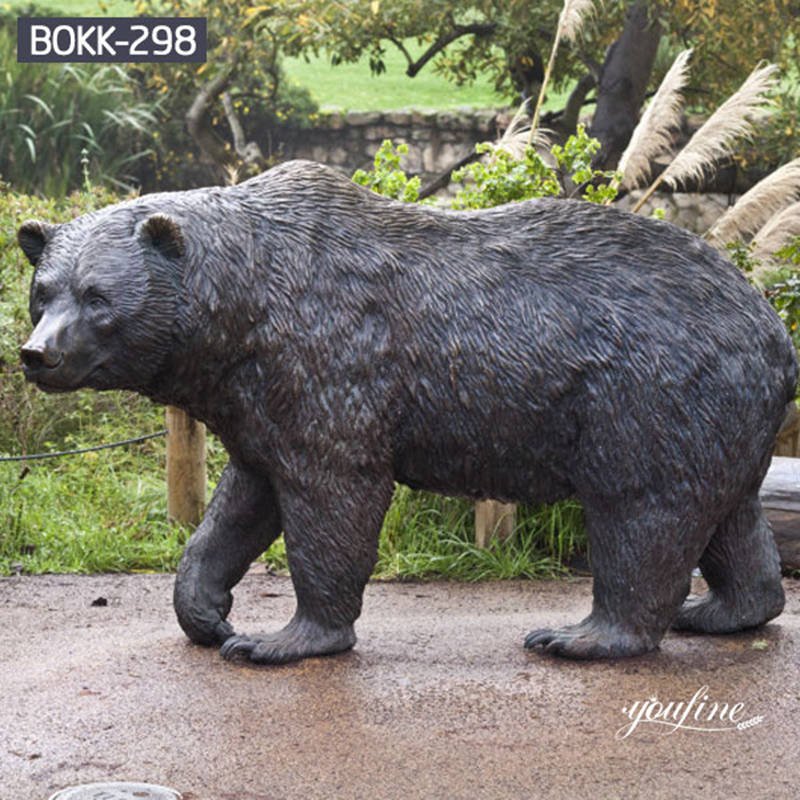 Traditional Lost Wax Process
The top masters at our factory are skilled in the art of bronze casting and have been making bronze sculptures for decades. One of the key techniques we use is the lost wax method, which is a common technique used in the manufacture of metal crafts in ancient China. The lost wax method allows the maximum amount of detail to be retained in the metal sculpture, revealing the original essence of the animal. With a strong focus on sculpture quality, our factory has inherited and developed this ancient lost wax method. This is why our bronze sculptures are so well received by our customers.
Professional Modelers
The casting of bronze sculptures places great emphasis on the production of clay molds, and our modelers are all professional clay modelers. On the one hand, our modelers would repeatedly observe and study the form and movements of the animals before making sculptures, for example, by watching relevant films and documentaries. Only after they have grasped the essence of the animal in question would these top masters start making the clay models. Generally speaking, our modelers could reproduce the sculpture you want 1:1. On the other hand, they would also patiently modify the details of the sculpture according to the customer's needs until the customer is satisfied.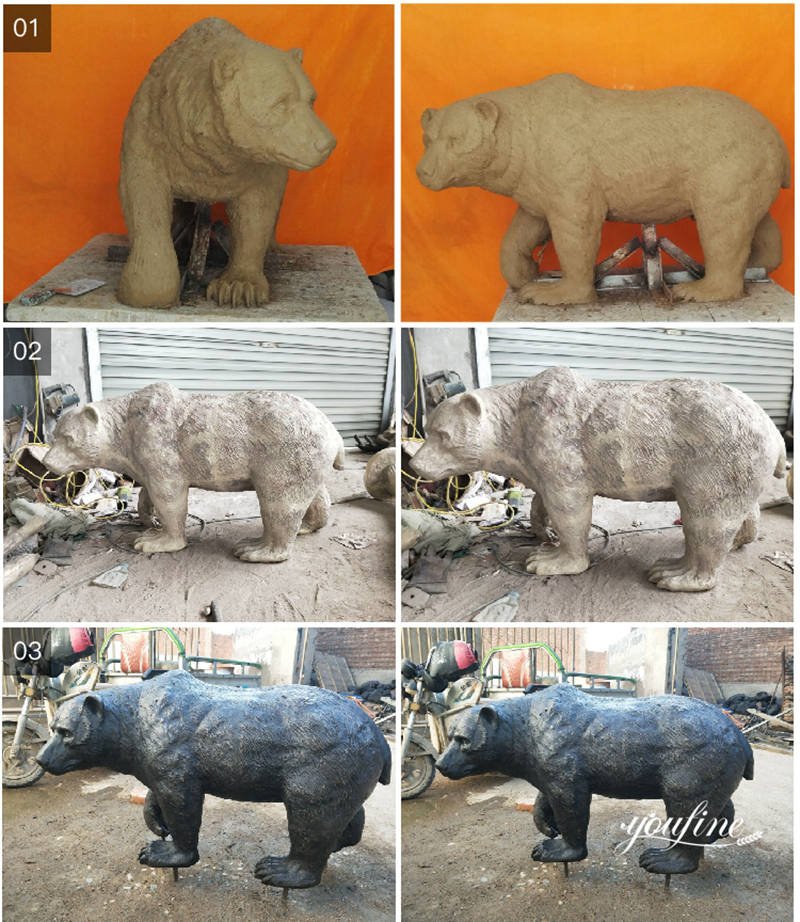 Customized Service
One of the greatest strengths of our factory is that we could offer full customization service to our customers. Firstly, customers could choose the size, color, and shape of their sculpture. We could customize the sculpture artwork to suit the customer's needs. If you want more style options, we would also show you more drawings and customer feedback drawings for reference. Secondly, if you already have a specific design and idea in mind, we could help you complete the design drawings and bring your ideas to life.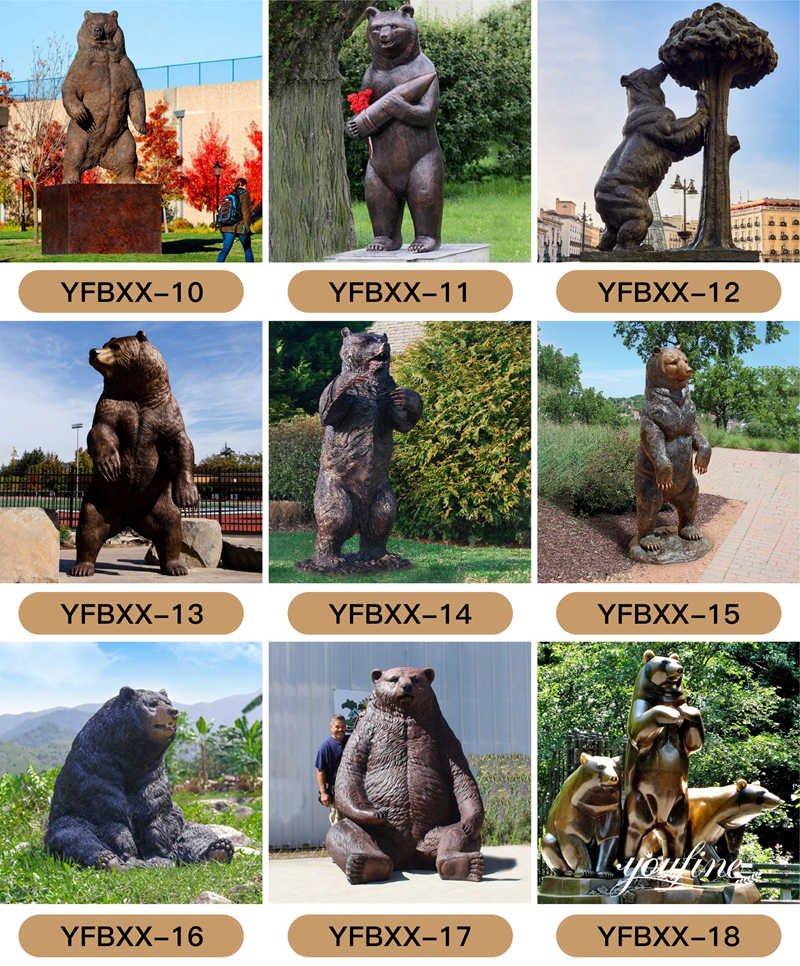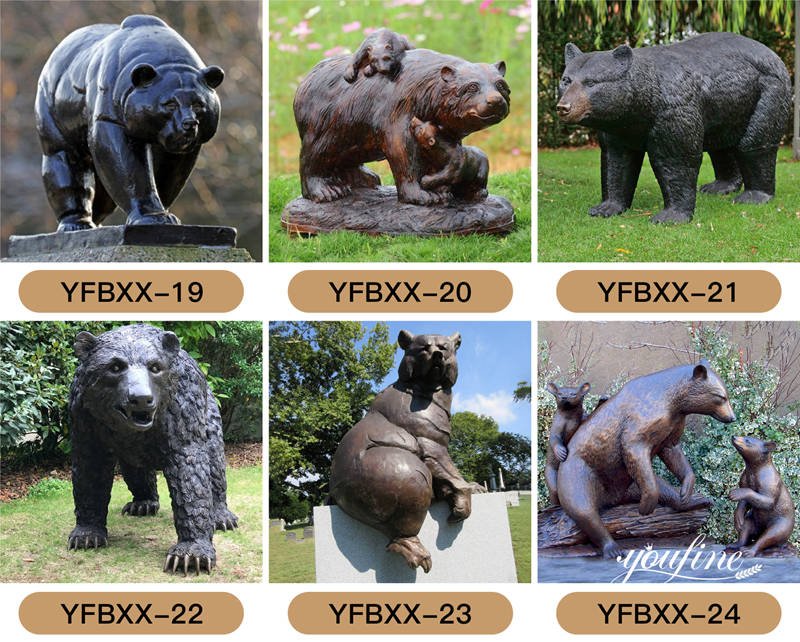 Our factory has quality products and a full range of services, so whatever questions you have about sculpture, our team could answer them and look forward to hearing from you.
FEEDBACK
Last Sculpture
:
Geometric Stainless Steel Deer Statue Outdoor Decor Supplier CSS-101
Next Sculpture:
Outdoor Metal White Rabbit Garden Statue Manufacturer CSS-615