Home »
Blog
»
Real Feedback of Bronze Horse Head Sculpture from YouFine Sculpture
Real Feedback of Bronze Horse Head Sculpture from YouFine Sculpture
This is a very beautiful and charming bronze horse head sculpture with beautiful details and great quality. Our customers are very satisfied after receiving this sculpture. We will tell you how to make this horse head sculpture.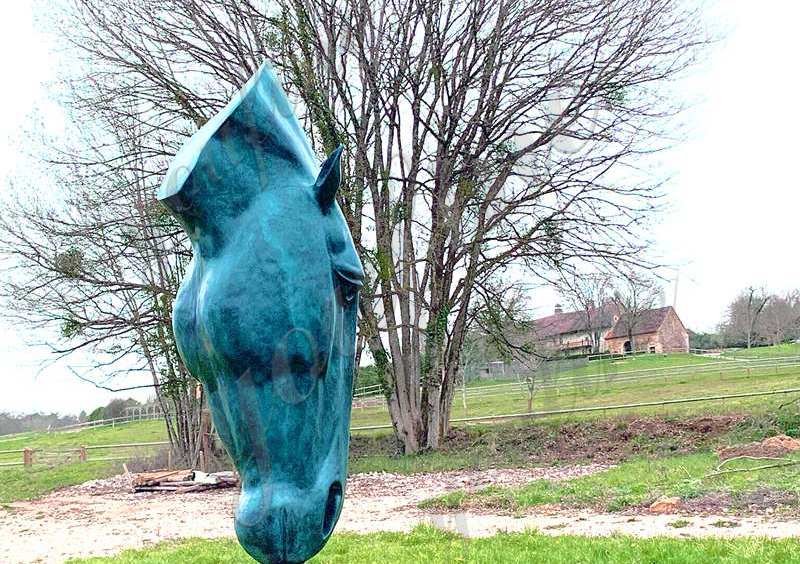 Production Process:
Step 1: Clay Model
For this bronze horse head sculpture, YouFine's biggest advantage is that we can bring the clay mold to life, and we pay great attention to detail. Such as nose, eyes, and ears. We have professional mud model studios and top mud model artists. Among them are artists who specialize in animal model making. So our models can always show the most vivid and perfect details. And our model room ready-made models are available for you to use for free. So you will save costs when buying. This is our preferential policy for customers.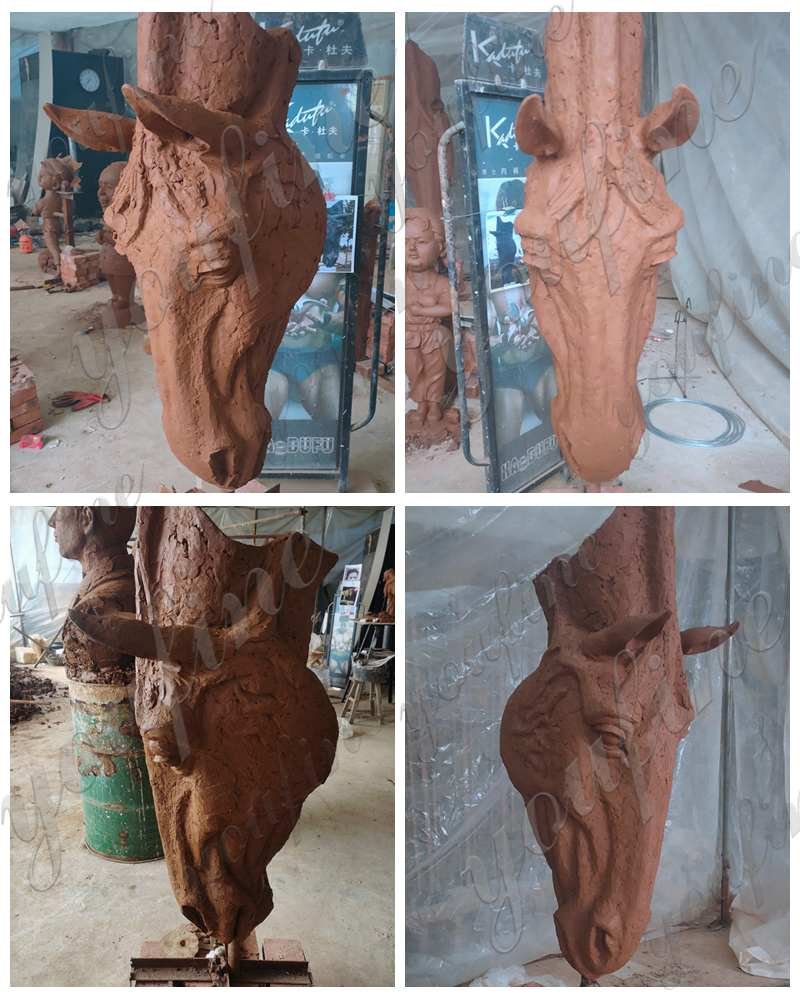 Step 2: Casting
When making, we use the traditional lost wax method. The lost wax casting bronze process ensures the integrity of the sculptural details and longevity. And we will choose high-quality bronze as raw material, so this bronze statue can be used indoors or outdoors for a long time.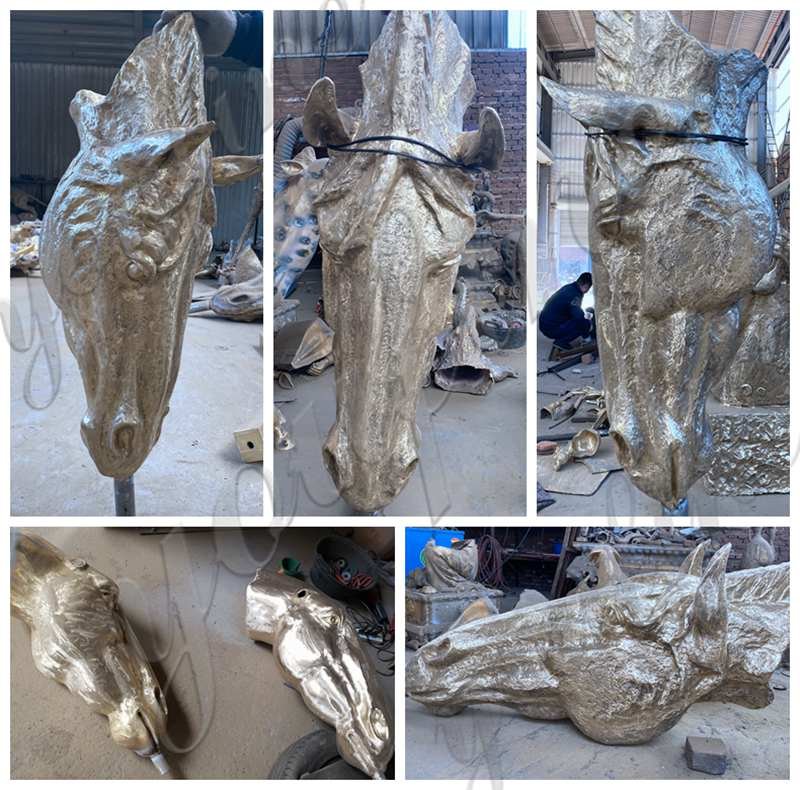 About Using:
If your house has a large front yard or a large garden, this bronze horse head sculpture is perfect for your house, it is a work of art. Imagine putting this bronze horse head sculpture in your garden or yard. More than just decorating and beautifying your garden. And if you are a hunting enthusiast, this is also a good choice. This horse sculpture can also be placed on the farm. Animals are like our friends and we can live in peace.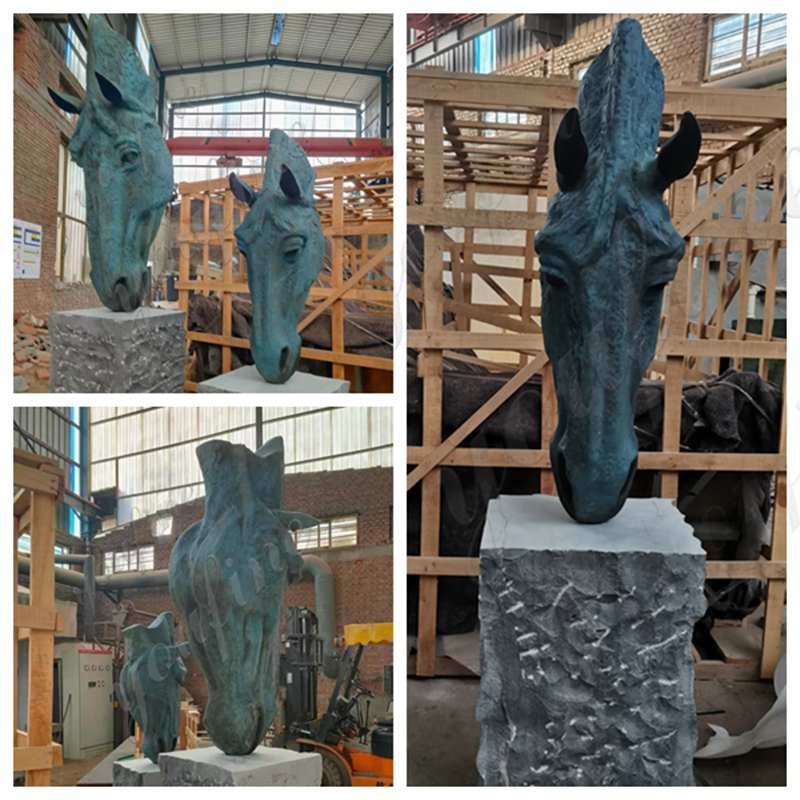 Real Custom Feedback:
This is a feedback photo of a bronze horse head sculpture from a client. YouFine factory produces bronze sculptures of different designs for customers all year round. Our clients live in USA, Australia and European countries and most of our clients are very satisfied with our status. As a professional bronze sculpture supplier, YouFine is worthy of your choice. This horse head sculpture is an artwork we made in our factory. This is a customized design for our client, this sculpture looks lifelike, our master is professional and experienced in bronze animal sculpture.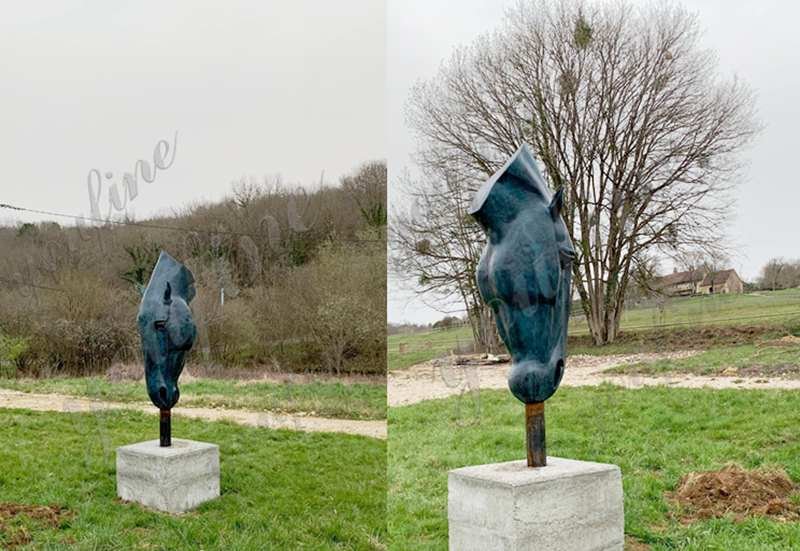 If you have a horse head sculpture of other designs, you can also send it to us and we can make a new 1:1 clay mold for you. Of course, we also have a lot of ready-made models for you to use for free, as long as you choose the right design, we will give you the best policy.
FEEDBACK
Last Article
:
Life Size Bronze Horse Statue Outdoor Decor for Sale BOK1-227
Next Article:
Abstract Metal Horse Head Sculpture Modern Design Supplier CSS-778