Home »
Product
»
Lions sculpture
»
Outdoor Life Size Bronze Black Flying Lion Statue Aniaml Sculpture for Front Gate BOKK-654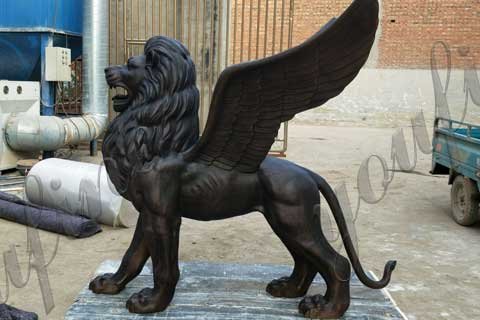 Outdoor Life Size Bronze Black Flying Lion Statue Aniaml Sculpture for Front Gate BOKK-654
ITEM-NO:BOKK-654
Tech:advanced lost-wax casting
Size: Length:5.3 feet Height:4.9 feet tall
The length of the black  lion sculpture  is 5.3 feet, and the height is 4.9 feet tall. the life size winged lion statue will be placed in front gate of our client David's new house.
the lion sculpture looks very attractive.
Get Price
Contact US
Bronze Black Flying Lion Statue Details:
The Bronze Black Flying Lion Statue is very beautiful after being polished. Flying lion as a mascot, widely used in gardens, schools and other places. All our sculpture products are hand-polished by experienced masters. Look, the roaring lion sculpture standing in the gate, the eyes looking straight ahead with the open wings, the lion sculpture looks very attractive.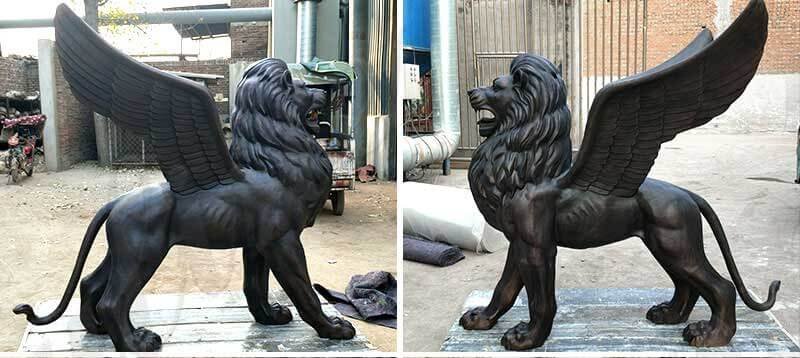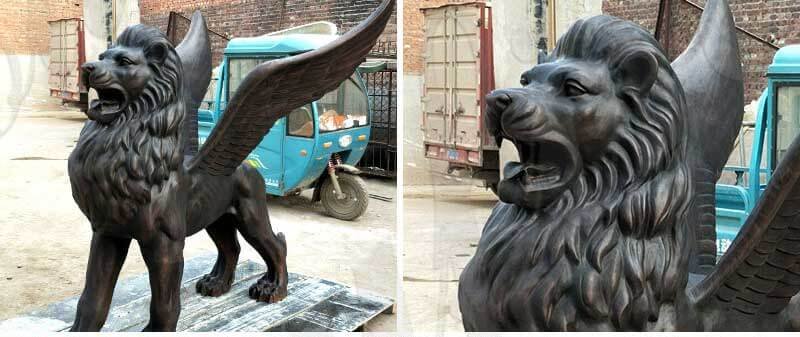 1:1 Clay Mold:
In order to make the bronze statues more vivid and realistic, our artists must firstly make a 1:1 clay sculpture. Next, the sculptor made a wax mold out of clay. Third, our bronze masters cast bronze based on existing wax molds. Next, finish and color. Finally, we send the finished photos of the Bronze Black Flying Lion Statue to the customer for final inspection.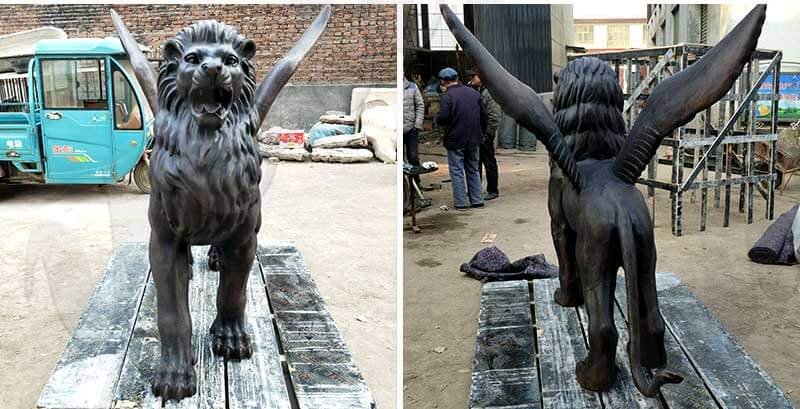 Why Choose YOUFINE:
A. more than 30 sculpture masters
B. Acceptance of custom design
C. Buy full insurance for each sculpture
D. The thickness of the packing wooden case is more than 3 cm
E. Use clay models before making special sculptures
F. Provide after-sales service
More Designs:
We support a variety of payment methods, products could be shipped throughout the country. We pay full insurance for each product, so you don't have to worry about product and property safety. We support after-sales service. If you have any questions, please contact us, we will solve for you.
Which Bronze Lion Statue do you like? We could provide you with more details. We could also do custom design, please keep us informed. If you are interested in our products, please inform us by email or email. We can offer you more pictures, catalogues or prices.
FEEDBACK
Last Sculpture
:
BL-01 outdoor custom bronze pair of metal guardian lion statue for front gate
Next Sculpture:
life size beautiful female garden statues woman statue girl statue clay model before casting