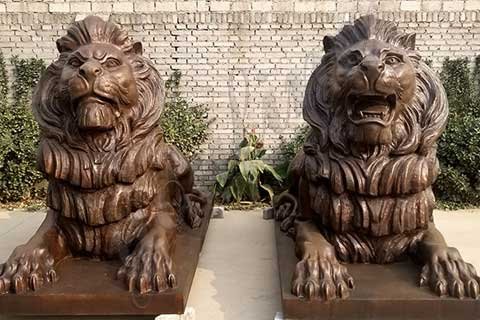 Custom Bronze Pair of lion sculptures for Sale BOKK-652
Item-NO: BOKK-652,
Material:Bronze;
Tech: Lost-wax Casting
This pair of lion statues made of bronze for a driveway entrance or garden,the Length is 200cm,and the height is 150cm, 
Get Price
Contact US
No one could look away from the bronze lion. The bronze lion statue, 200 cm long and 150 cm high, is ideal for use in driveway entrances or gardens.
The lion faces west and heads to the street. One of the lion sculptures opened their mouths to reveal their teeth. They look very fierce, but you have to believe that the lion is the guardian beast of the house.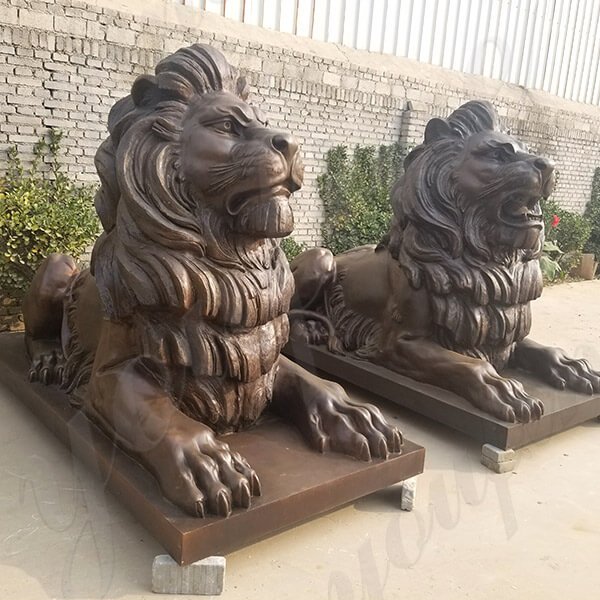 They could welcome your guests at the door and leave a lasting impression on the guests. Our magnificent bronze lion statue guards the doorway of your manor, which will be an impressive operation.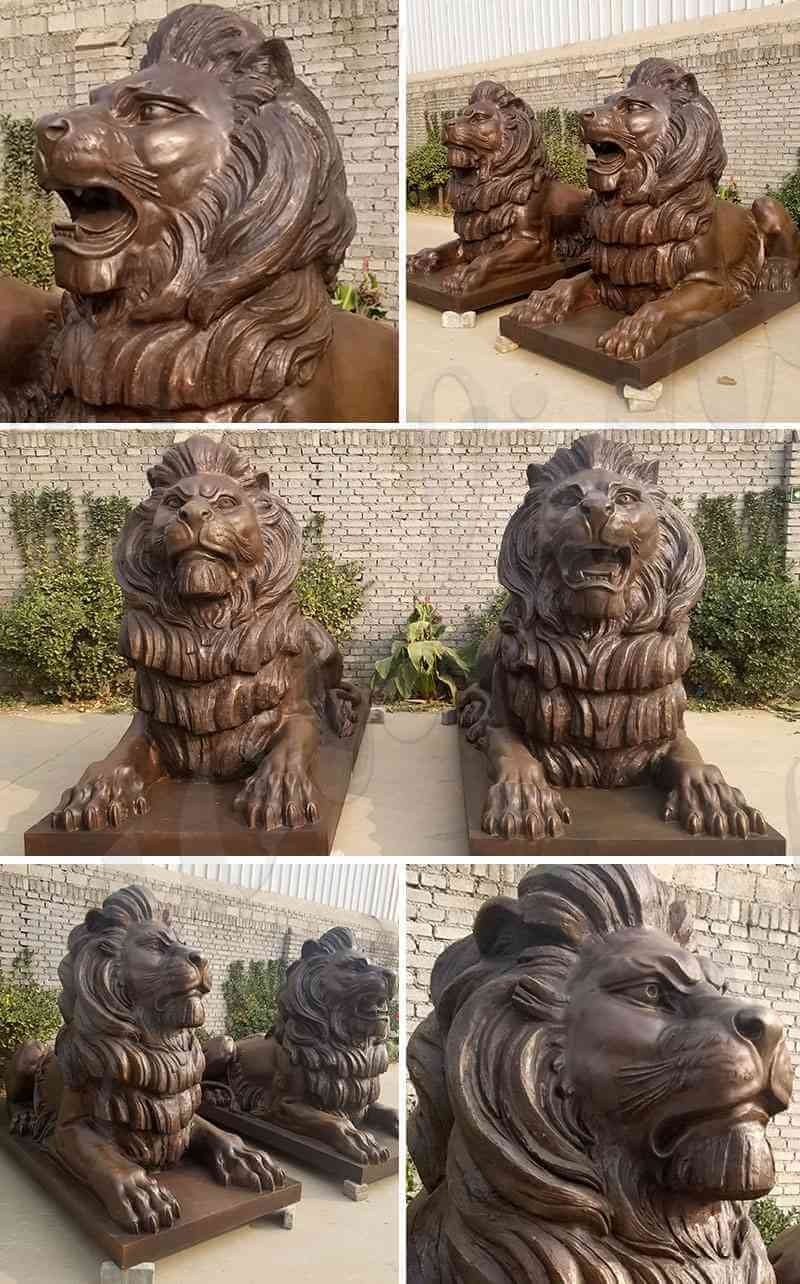 The lion sculptures are made of high-quality bronze, using traditional casting methods to ensure precise detail and enduring. These majestic bronze lion sculptures are nearly 6 feet long and are the perfect entrance to a home, garden, park or zoo.

Bronze sculptures become more and more natural over time, and the bronze lion sculptures are so strong that they can be stored for decades without a little maintenance. We can see the existence of bronze sculptures in many famous places.
If you want to buy a pair of bronze lion sculptures, please contact us.
FEEDBACK
Last Sculpture
:
Life Size Custom Bronze Bear Sculpture for Sale BOKK-665
Next Sculpture: