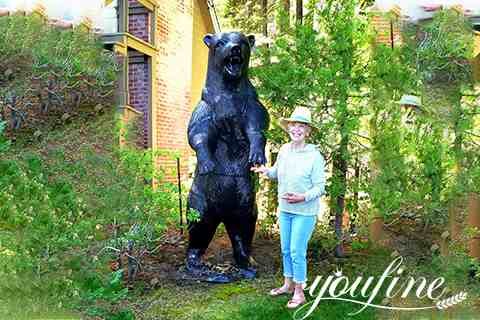 Outdoor Life Size Bronze Bear Statue Grizzly Bear Lawn Ornaments BOK1-328
YouFine's bronze bear sculpture is cast using the traditional method of lost wax. So it includes more details of the bear in order to maximize the characteristics of the real bear. Contact YouFine to start your bronze bear art journey.
Item No: BOK1-328
Material: high-quality bronze material
Type: Bronze Animal Sculpture
Advantage: Factory Direct
Service: Customized Service
Insurance: Cover all the risks
Package: Strong Wooden Case
Get Price
Contact US
About YouFine's Bronze Bear Sculpture:
This bronze grizzly bear sculpture contains exquisite details. Its altitude and majestic appearance give a sense of security. The artists of YouFine use the lost wax method to cast this bear sculpture, which makes it more vivid and charming. Moreover, we are factory direct, so you would get a high-quality bronze bear sculpture at the best price. Each bronze bear sculpture takes approximately 4-6 weeks to cast and prepare for shipping.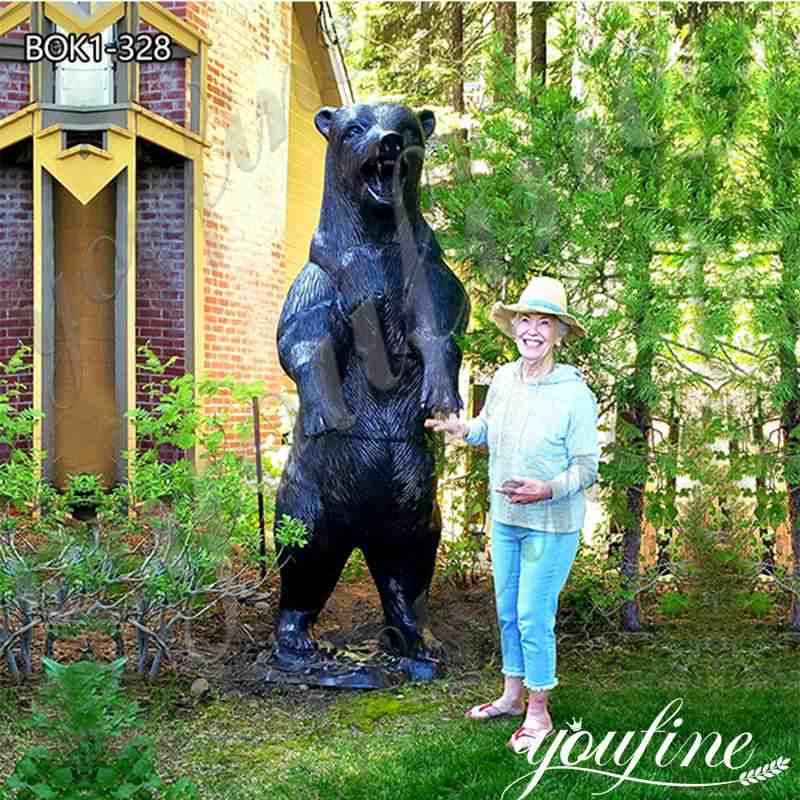 Patina/Coloring:
YouFine's bronze sculpture is known for its unique and beautiful patinas. We specialize in the patina of traditional brown, burgundy, green a combination of brown and lime green. Also, we could create more colors that you want. Let YouFine add more charm to your new sculpture with our excellent patina. Our patinas would make your sculpture a unique treasure.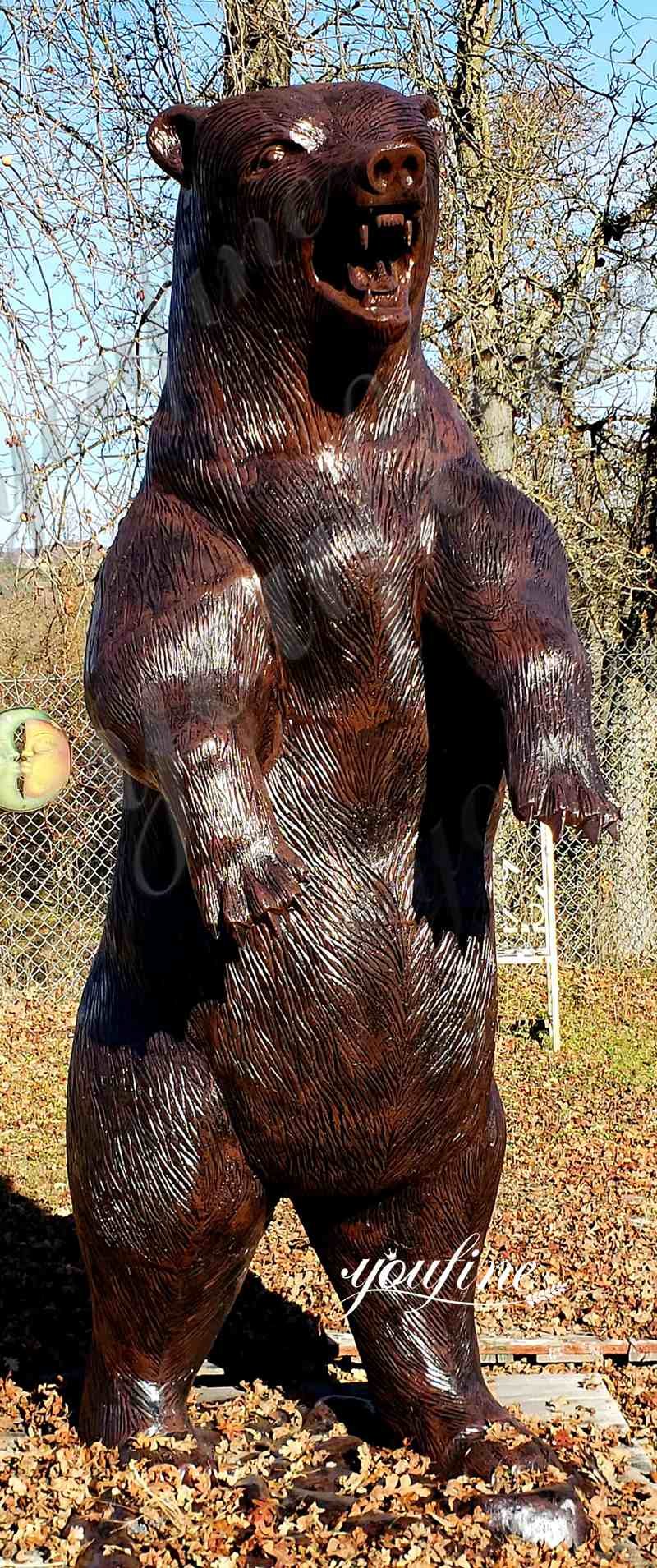 Lost Wax Method Production Process:
YouFine's bronze sculptures are made by the traditional lost wax casting process. This casting process could reveal more details of the animal sculpture to the maximum extent. Moreover, the clay model making and repeated modifications could make the final sculpture more stunning.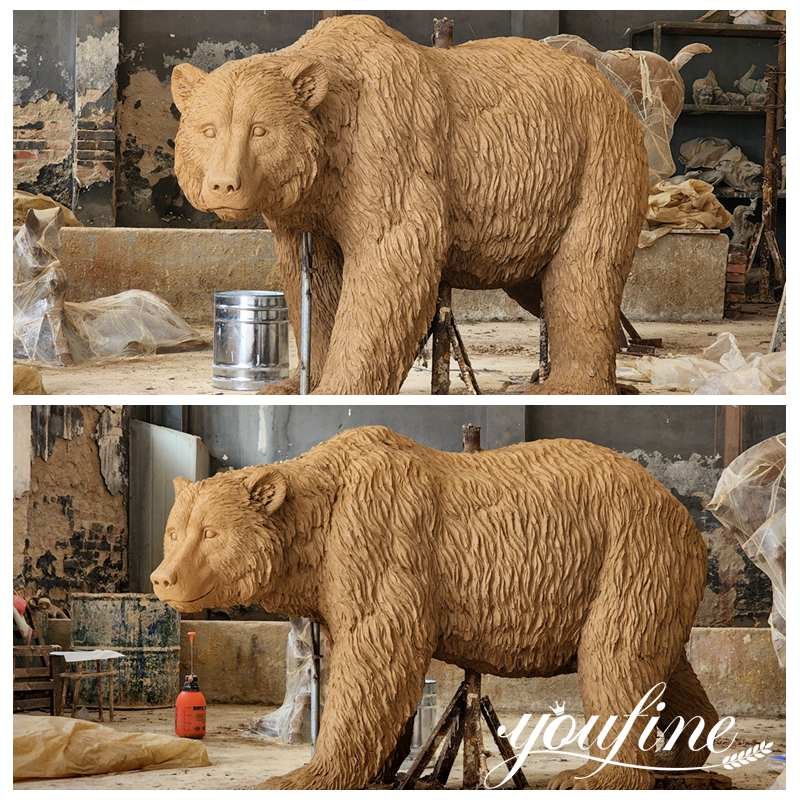 We have dedicated clay model artists who have been exposed to clay model sculpting since childhood. They are now able to capture the unique characteristics of the animal according to its shape, which could be shown on the clay model and the finished sculptures.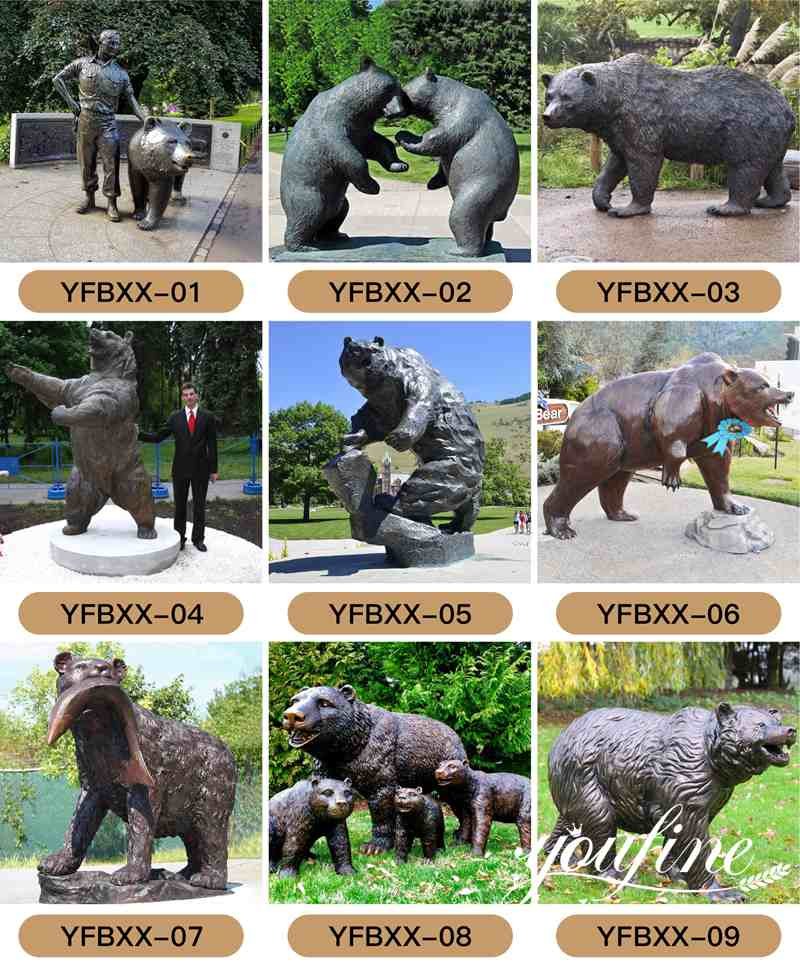 In addition, we have a customization service. You could add any idea to your bronze sculpture.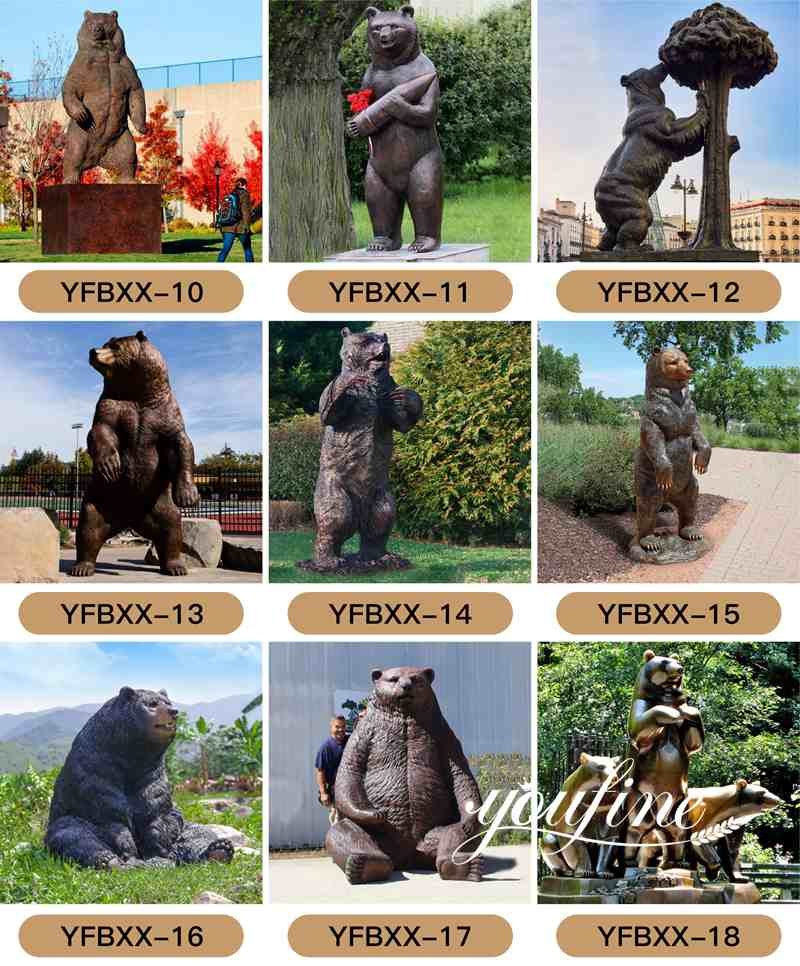 If you want this bronze bear sculpture, please fill in the information in the link below so that we could serve you.
FEEDBACK
Last Sculpture
:
High Quality Bronze Leopard Sculpture Garden Decor Factory Supplier BOKK-369
Next Sculpture:
Outdoor Life Size Bronze Elk Garden Statue with Good Price BOKK-266