Home »
Product
»
Horses sculpture
»
Life Size Bronze Rearing Horse Sculpture Horse Statue Foundry for Sale BOKK-591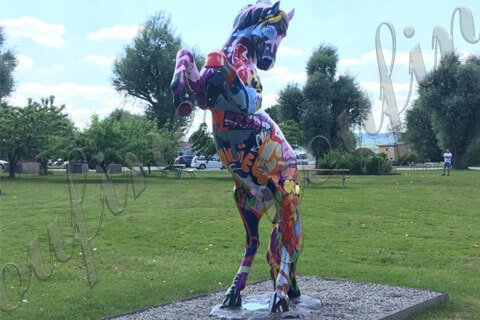 Life Size Bronze Rearing Horse Sculpture Horse Statue Foundry for Sale BOKK-591
Item No: BOKK-591
Material: Bronze
Color: The Picture Color or Customized
Size: Life Size or Customized
Package: Strong Wooden Case
Service 1: Customized Service
Service 2: Trade Assurance
Keyword 1: Large Animal Sculpture Decoration
Keyword 2: Bronze Horse Sculpture
Get Price
Contact US
Life Size Bronze Rearing Horse sculpture is for our client who are from Sweden,the Horse Statue is placed in public park. our client is a famous painter artist, and he painted the horse sculpture by himself.This bronze horse sculpture is highly customizable.
The two hind legs of the Bronze Rearing Horse Sculpture, which balances its powerful volume, are the only support for this large animal body. The horse tilted to the air and tilted its head to the left, making the space around him vibrant. Our sculptors further demonstrated the vitality of the animal through the open mouth, the open nostrils and the protruding veins of the abdomen. The horse had no shoes to indicate that it was a stallion reserved for the stables.
The horse symbolizes freedom and new life and inspires the dreams of millions of people. There are a variety of bronze horse sculptures on our website, and each horse sculpture gives a feeling of being in the Great Plains.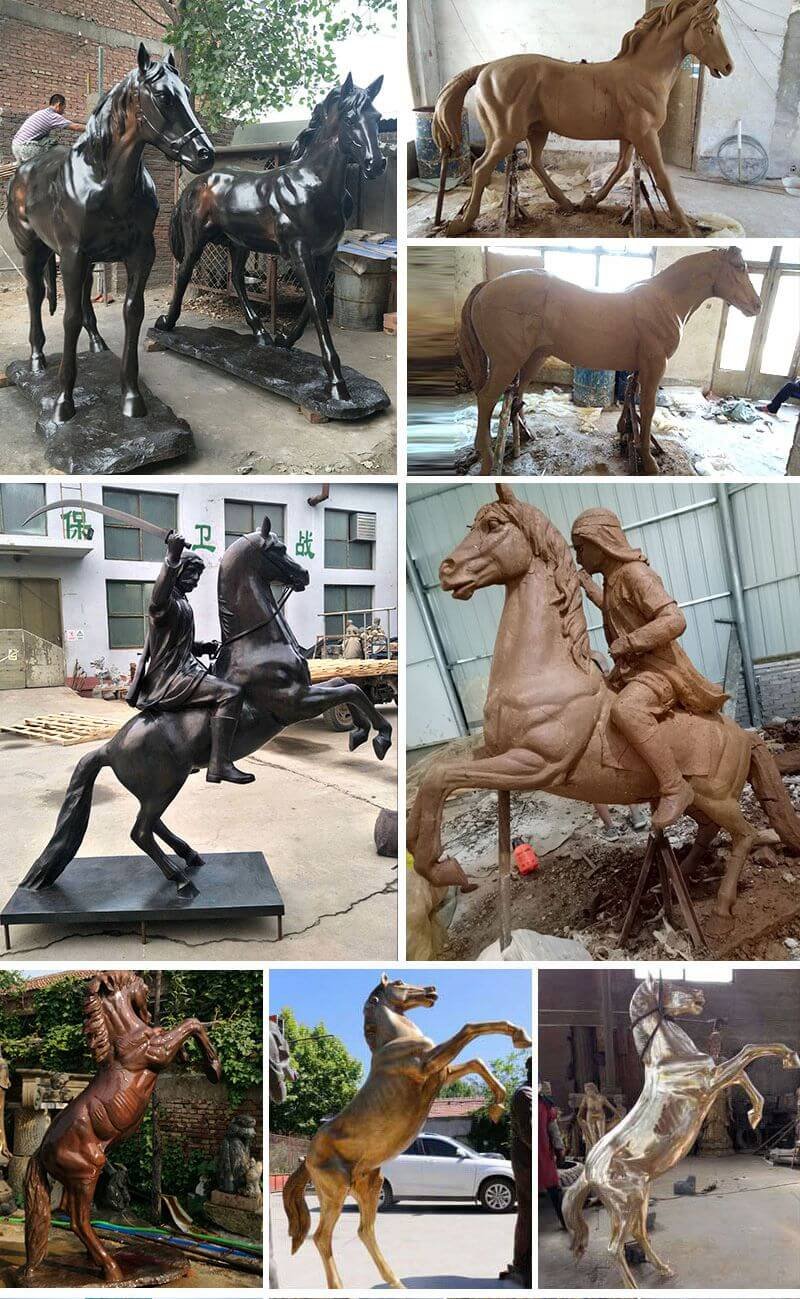 Many people have found inspiration in horse racing for many years. Now you can find similar inspirations in the sculpture. Our sculptures are made of high purity copper. The copper surface can be surface treated and colored. Different designs give different characteristics.
Here you could produce and customize bronze products at the best price. We are a professional bronze sculpture manufacturer that supports customization to meet your needs. Before the transaction, we will provide you with a full range of sculpture solutions.
The overall performance of the Bronze Rearing Horse Sculpture is very good, strong and safe, high wear resistance and long service life. It is widely used in the construction of urban landscapes. It has a bright, beautiful appearance and a rich layering. It is very popular among people everywhere. Bronze crafts jewelry is natural and unique, which is incomparable to other materials.
Please be assured that all of our products are hand-carved high-quality bronze materials, hand-carved by our experienced professional sculptors, and have been dedicated to the production of bronze sculptures for many years. Therefore, the quality of our sculptures can be guaranteed.
If you are still looking for a uniqueBronze Rearing Horse Sculpture, please contact us and we will provide you with more products and quotations.
FEEDBACK
Last Sculpture
:
Custom Bodybuilder Sculpture Bodybuilding Statue in Bronze Brass Statue Foundry
Next Sculpture:
Famous 85 Inches St. George and the Dragon Statue Replica in Bronze for Outdoor