Life Size Bronze Horse Statue Outdoor Decor for Sale BOK1-227
This life-size bronze horse statue is an amazing standing horse statue made by artists in the YouFine factory. Check out our website below if you like it.
Item No: BOK1-227
Material: high-quality bronze material
Type: Bronze Dragon Sculpture
Advantage: Factory Direct
Service: Customized Service
Insurance: Cover all the risks
Package: Strong Wooden Case
Get Price
Contact US
Bronze Horse Statue Introduction
This life-size bronze horse statue is a beautiful and vivid design from our top artists. This beautiful bronze horse sculpture is a custom sculpture made by YouFine for our client. This sculpture is very beautiful and realistic in appearance. We could even see the strong muscles and beautiful lines of the bronze horse sculpture. We could customize a variety of bronze horse sculptures, you could order this sculpture in your garden or horse farm.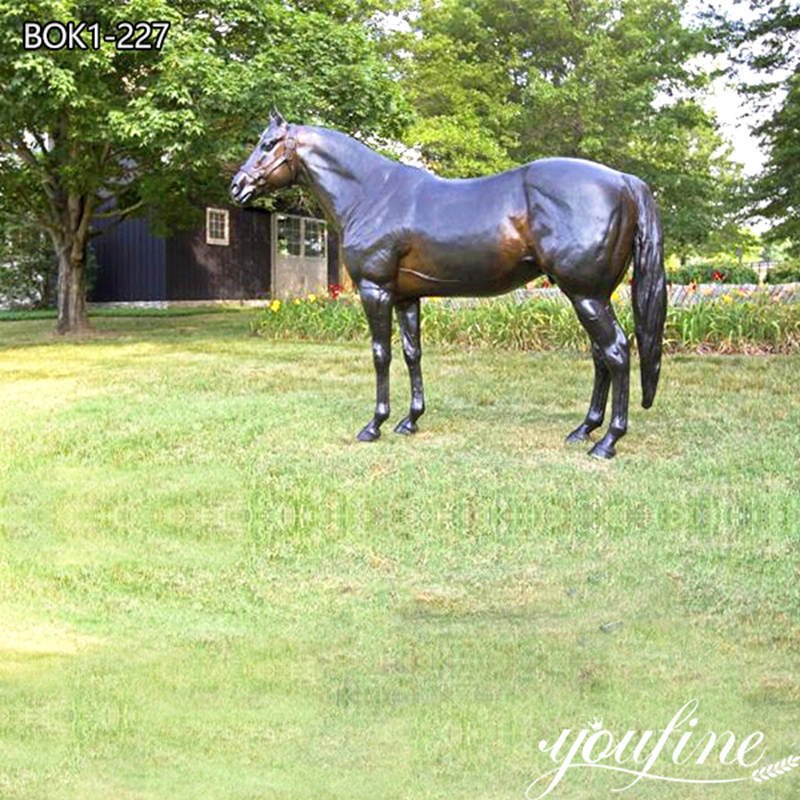 The Process of Making Bronze Horse Sculpture
There are several different ways to make a bronze sculpture. One of the simplest methods is to use the traditional paraffin casting process. First, our artists carve a mold of the sculpture out of clay. Afterward, our top masters melt the bronze and pour it into the mold, wait for the metal to cool, and then remove the sculpture from the mold. This process could restore the essence of the sculpture to the greatest extent.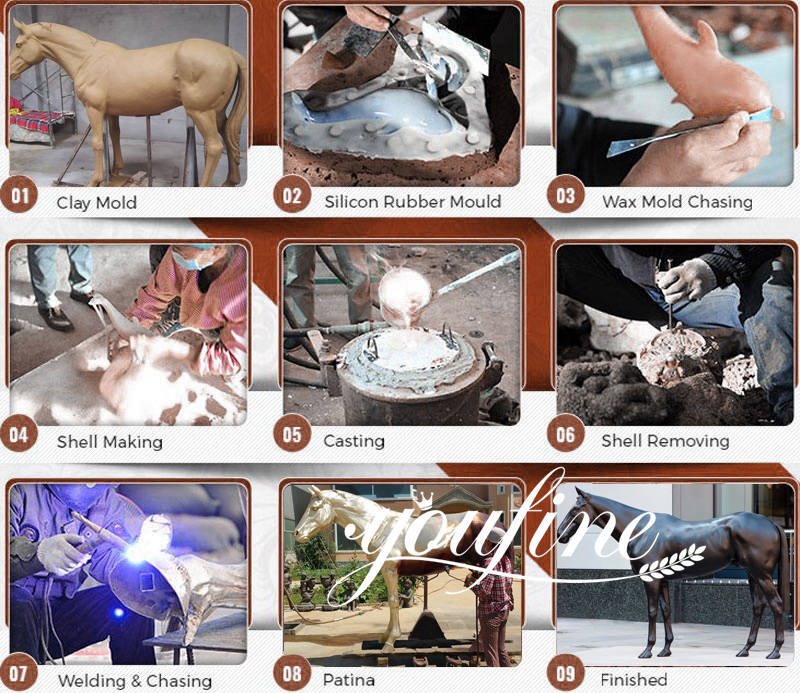 Professional Coloring Techniques
We have very professional coloring artists in our factory, they have more than ten years of history in bronze sculpture coloring. Our factory has mastered a variety of metal coloring methods, and we would arrange suitable artists to color the sculpture according to the actual needs of the sculpture. The color of the sculptures painted by our factory is very vivid and would become more and more natural with time.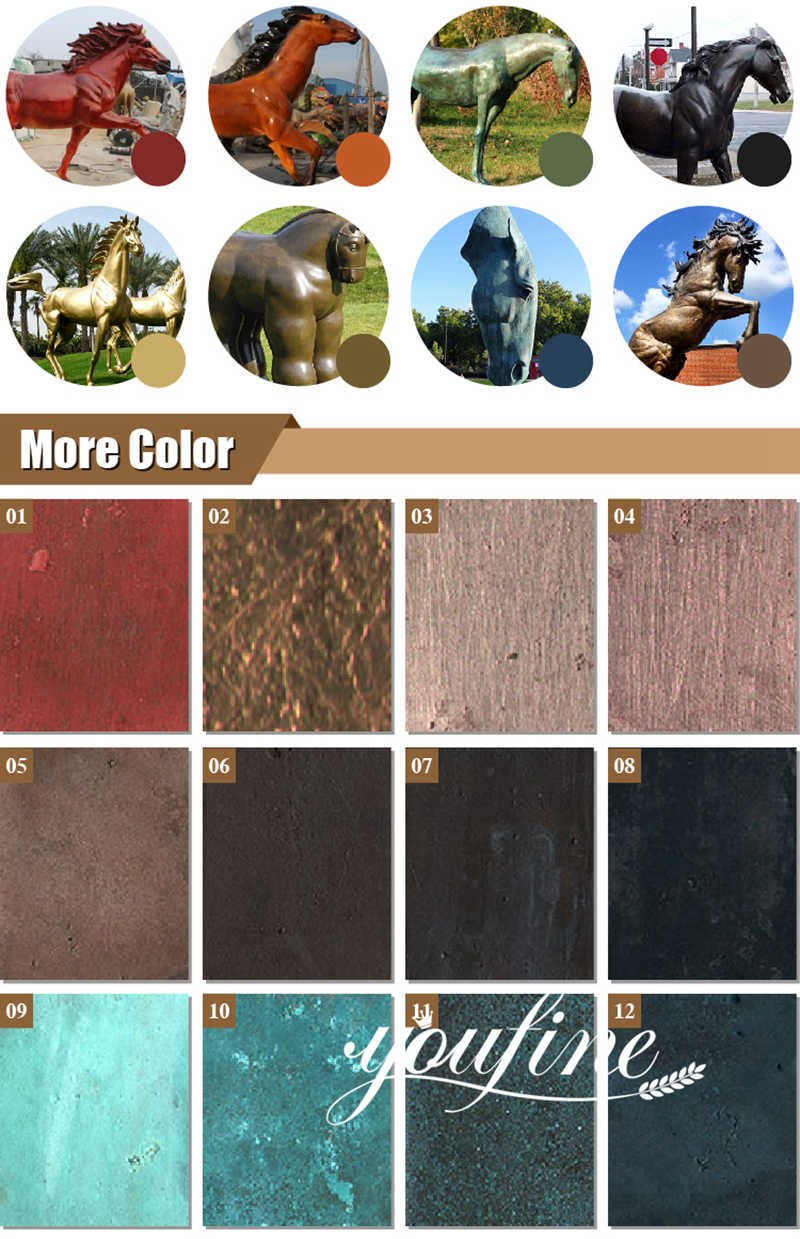 More Choices for Bronze Horse Statue
YouFine factory has exported countless bronze sculptures all over the world for 40 years, and our sculptures have been well received by our customers. the routine could provide customers with a wide variety of sculptures to choose from, such as bronze horse sculptures, bronze lion sculptures, bronze deer sculptures, etc. We could provide you with a wide variety of sculpture designs and solutions. In short, you are sure to find a sculpture you like at YouFine.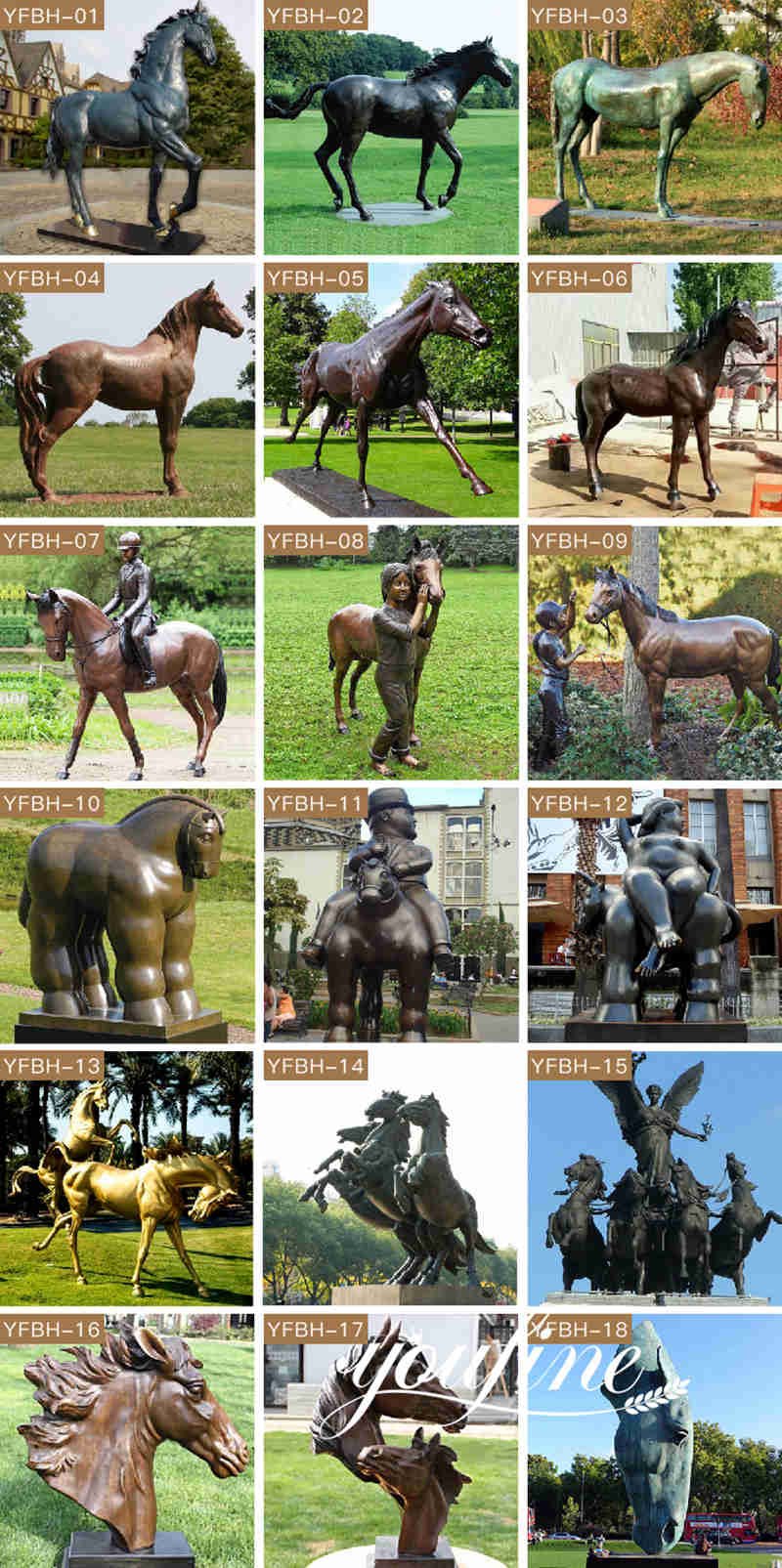 YouFine is a direct factory and we would apply a discount to you if you are interested in our sculptures. We look forward to your order.
FEEDBACK
Last Sculpture
:
Large Chinese Bronze Dragon Statue Outdoor Decor for Sale BOK1-234
Next Sculpture:
Real Feedback of Bronze Horse Head Sculpture from YouFine Sculpture