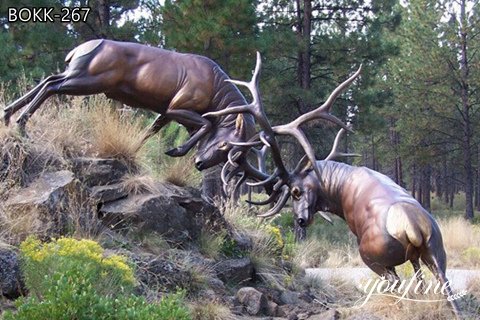 Life-size Bronze Fighting Elk Sculptures Outdoor Decor Supplier BOKK-267
The bronze life-size elk statue for sale is a popular design among our customers. It is cast by our top artists in our factory. Please feel free to contact us if you need it.
Item No: BOKK-267
Material: High-quality Bronze Animal Sculpture
Type: Bronze Elk Sculpture
Service: Customized Service
Advantage: Factory Direct
Package: Strong Wooden Case
Insurance: Cover all the risks
Get Price
Contact US
Details of Life Size Elk Statue
The life-size elk statue for sale is a popular design of deer sculptures. These fighting elk statues are so vivid that anyone who sees this sculpture would be amazed. Anyone who knows deer knows that antlers play a vital role in the stag. This is why our factory pays particular attention to the casting of antlers, and our top masters have used their excellent casting skills to create this realistic fighting elk statue, which has been placed outdoors by the client and has attracted many curious passers-by.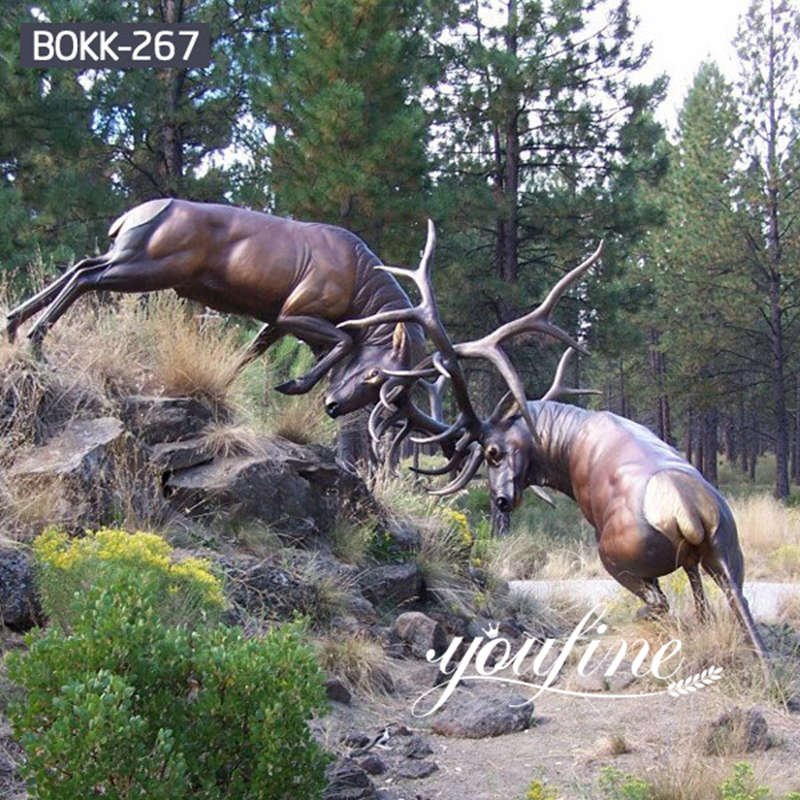 The Important Role of Antlers for Elk
The long antlers are the most powerful fighting part and weapon on a male deer's body. Just like humans, conflicts and disputes could arise between deer, especially between males. Often the males would fight to the death, and the long, complex antlers are their best and only weapon. The antlers are a way of proving who is stronger, and they are not only large but also very complex, with many forks, so it is easy to get them tangled up in a fight. Often, the entangled deer could not be easily separated, which would put them in a survival situation. But fighting with antlers is traditional and natural for stags, and they could only follow the laws of nature.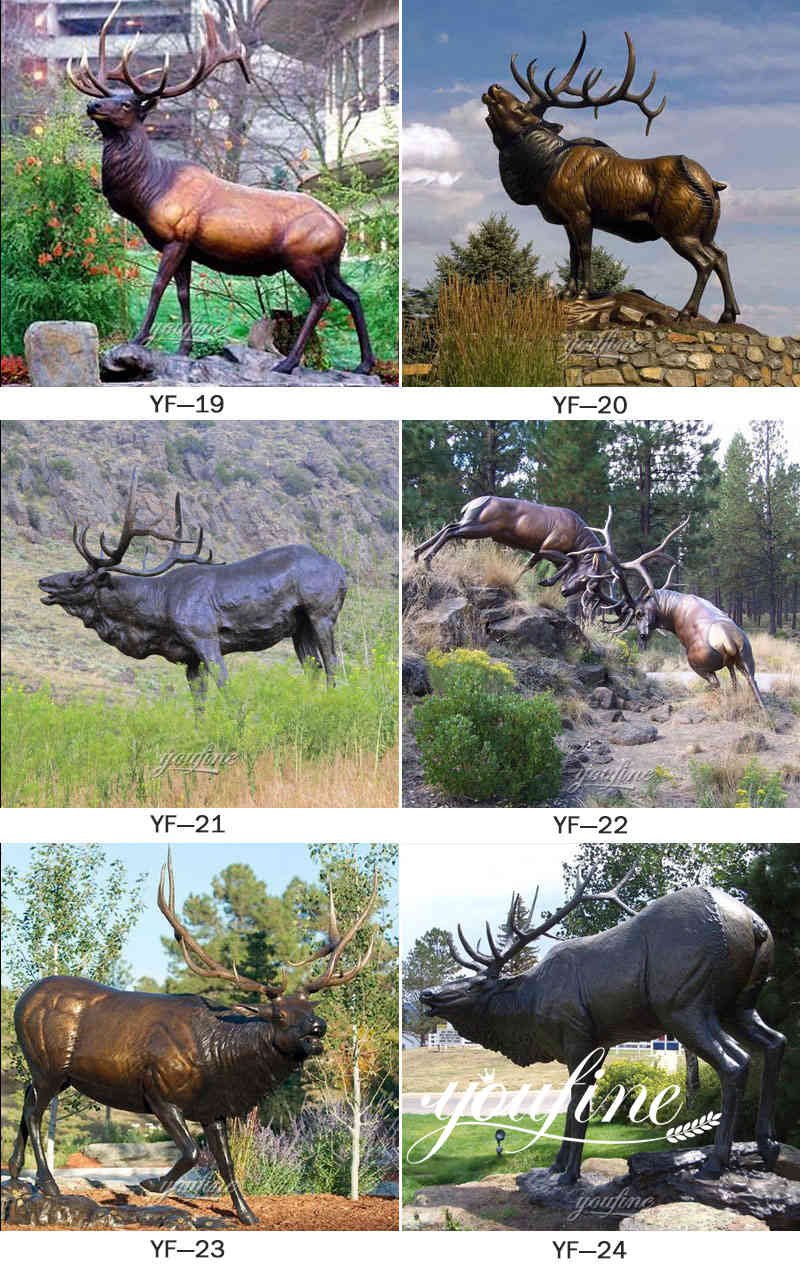 Professional Clay Modeling Artist
These two fighting deer are one of the bronze sculptures that our factory has made for our customers, which have been well received and praised by them. Our factory is fully experienced in bronze sculpture casting. YouFine has some of the best clay artists in the industry and people from all over the country come to our factory to learn from these top masters. Our artists study videos and documentaries of elk fights before making the sculptures, and once they have grasped the character and essence of the sculptures, they could recreate the deer fights to a high degree.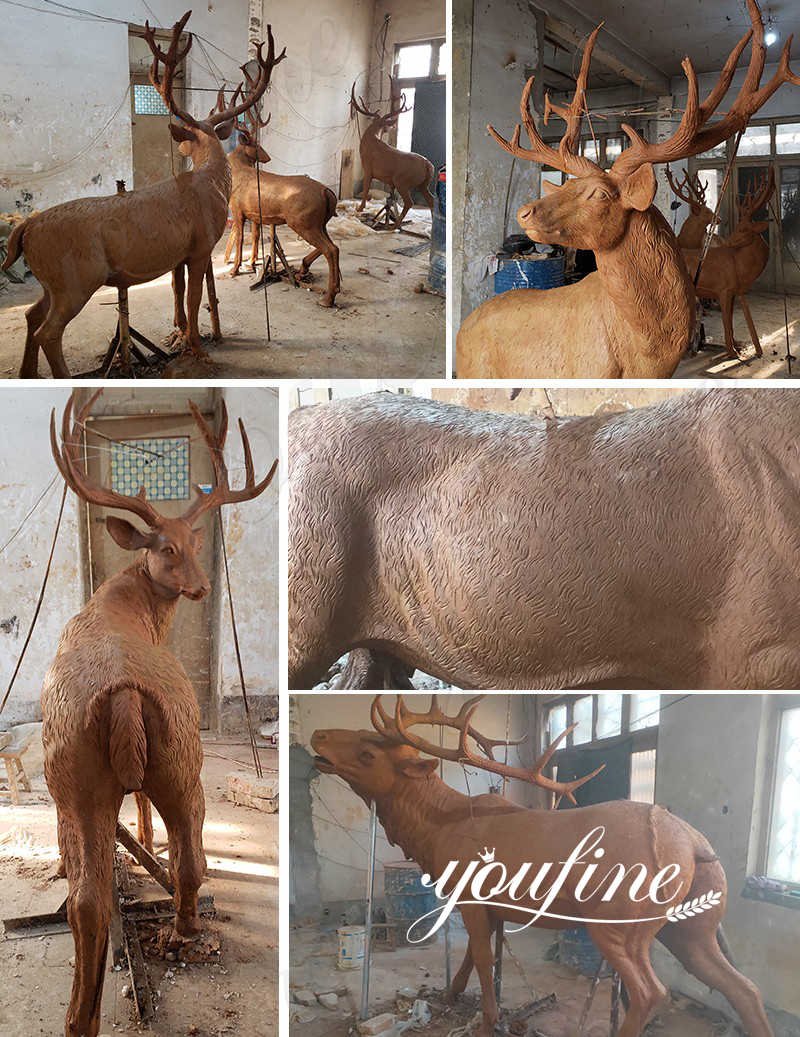 Customized Service
This sculpture of a fighting deer was custom made in our factory for a client in the USA. It is worth noting that we have also produced three fighting deer sculptures and other shapes of bronze deer sculptures and have received good feedback from our customers on all of our sculptures. If you are interested in these different shapes of deer sculptures, we would send you more designs and pictures for your reference. What's more, we have a team of professional designers to provide you with a full customization service, and we could meet any of your needs.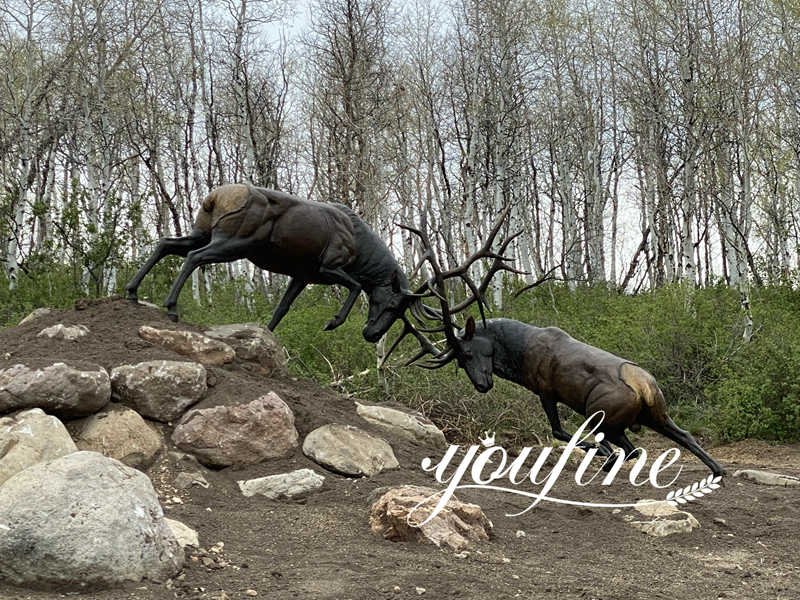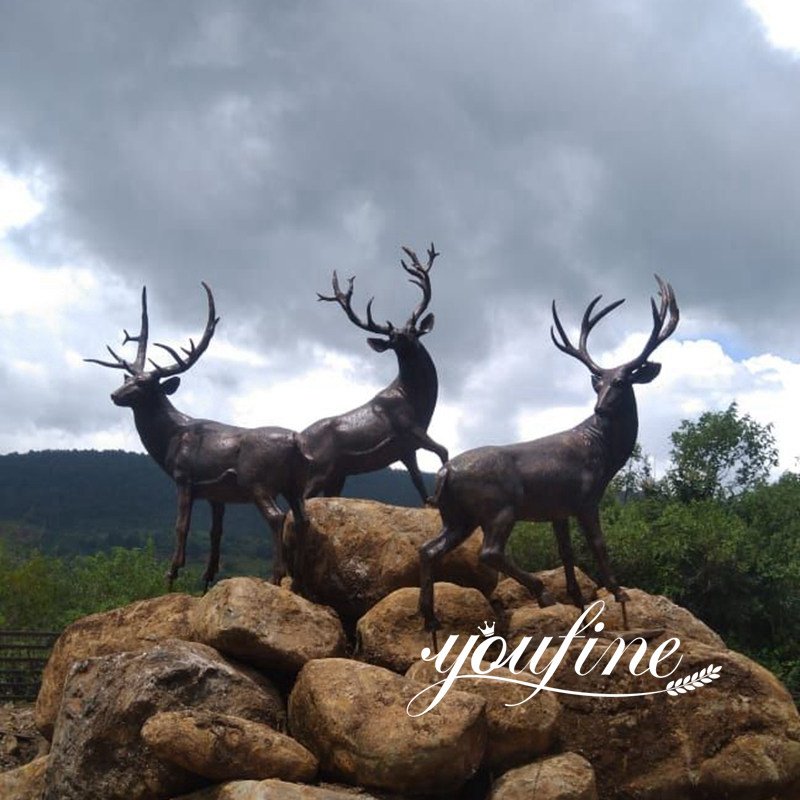 We are a direct factory so we could provide you with a preferential price and perfect service. Please contact us for more details, we are ready to service you at any time.
FEEDBACK
Last Sculpture
:
High-polished Stainless Steel Elephant Statue Outdoor Decor Supplier CSS-796
Next Sculpture:
Geometric Metal Horse Head Sculpture Modern Design for Sale CSS-802