Home »
Custom Sculptures
»
Custom Bust Statue and Portrait Sculpture in bronze from photo
Custom Bust Statue and Portrait Sculpture in bronze from photo
As shown below, our portrait artists are very good at their work.
We are proud that we work hard at all the portrait sculptures.
Marble sculptures and cast bronze statues are durable and therefore very suitable for souvenirs or gifts.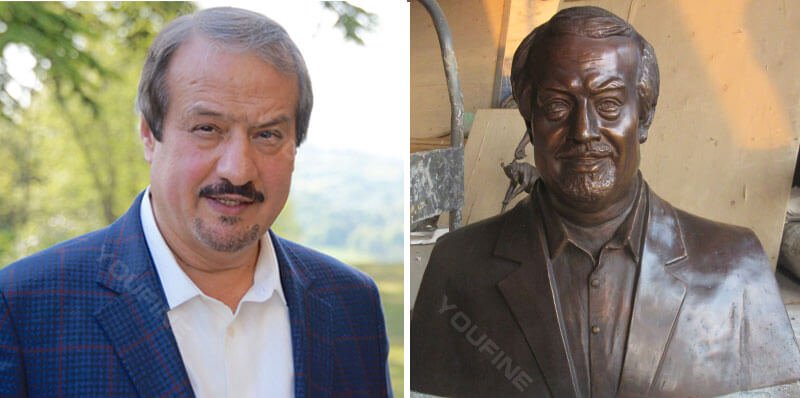 Get Custom statue bust
The benefit of the statue bust is the price you can get for a small fraction of the custom statue cost.
Our foundry has 18 sculptors, including 6 sculpture model sculptors, who have over 45 years of professional experience in the production of portrait sculptures and statue busts.
Experience is important, our sculptor has it! Visit our "Contact Us" page immediately and entrust you with a custom-made chest image or portrait sculpture.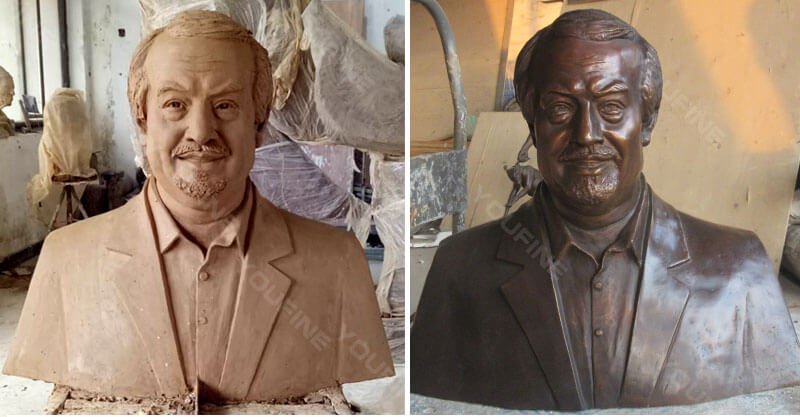 The rich and interesting history of the bronze art dates back to 4000 BC. The ancient city of Mesopotamia, and even the Roman cities that extended to Pompeii and Herculaneum. The most famous bronze statue survey results from Greece, Egypt and China. Centuries ago, Egyptians began to create bronze sculptures used in tombs to live forever and respect their dead, and archaeologists today still find bronze in Greek and Roman civilizations thousands of of years ago. After these discoveries, the great tradition of the bronze sculpture was lost for hundreds of years before the Renaissance revived, with great works such as Verrocchio's "David", Leonardo Da Vinci's "Bronze Horse", Benvenuto Cellini " Perseus ", as well as countless works by the great Donatello and many other people. Bronze statues and artifacts are still found in the ancient world today, because bronzes are universally recognized for their permanence, durability and beauty.
FEEDBACK
Last Article
:
famous artist from Iraq and our master make the custom statue of life size real person in bronze
Next Article:
Famous France Sculptor Bruno Cataluno Sculpture Replica Custom Statue of Life Size figure in Bronze