Home »
Blog
»
YouFine's Custom Bronze Dog Statue Show
YouFine's Custom Bronze Dog Statue Show
Dogs are man's best friend. Since ancient times, dogs have been hunting for humans and have become an inseparable "family" for every household. Up to now, more and more people like to keep pet dogs, and truly treat dogs as their dearest family members. Humans and dogs are interdependent friends in a balanced ecosystem.
The appearance of the bronze dog sculpture is another choice for people.
Some people may choose to buy a custom bronze dog statue and put it at home because they may not allow it at home or have insufficient conditions to keep a dog. Its free and easy and lovely appearance would make people feel comfortable after seeing it.
And the reason why some people buy dog sculpture garden may be to commemorate their favorite dog. For some reason, the dog who had been with the owner passed away. At this time, a custom made life size dog statue is the best emotional sustenance.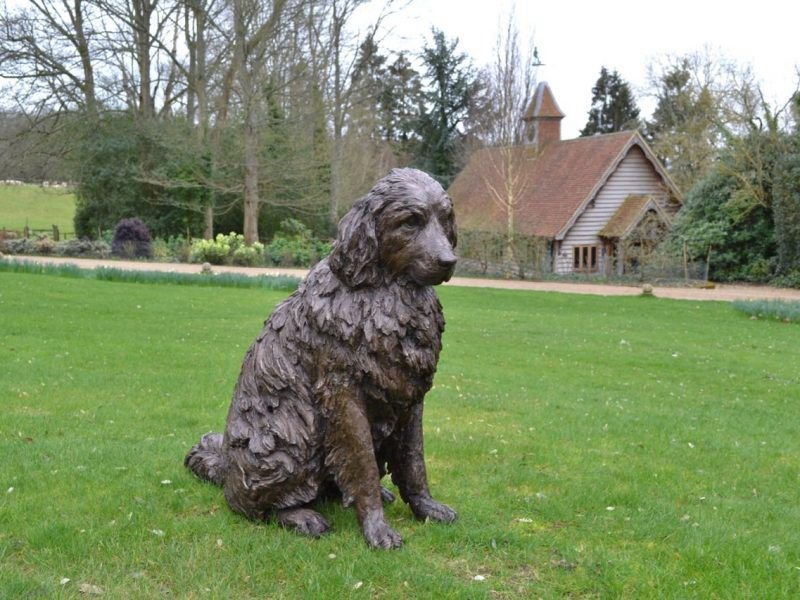 As a bronze sculpture supplier with 40 years of sculpture history, YouFine has cast bronze dog sculptures for countless customers. Dogs of different breeds and states are all vivid and lovely under our hands.
Next, we would share with you some bronze dog sculptures that YouFine has made for customers.
The first is the Bronze Bulldog. This customer purchased two. The first one was placed by the door. Its cute and lovely appearance is like welcoming the guests for the host.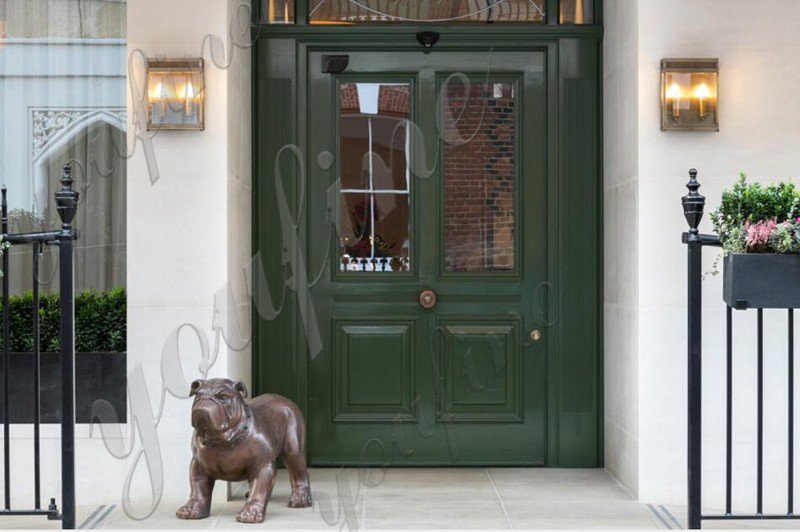 The second bronze bulldog statue was placed in the living room by the owner. It would add warmth to a slightly drab home and let the family members feel the warmth.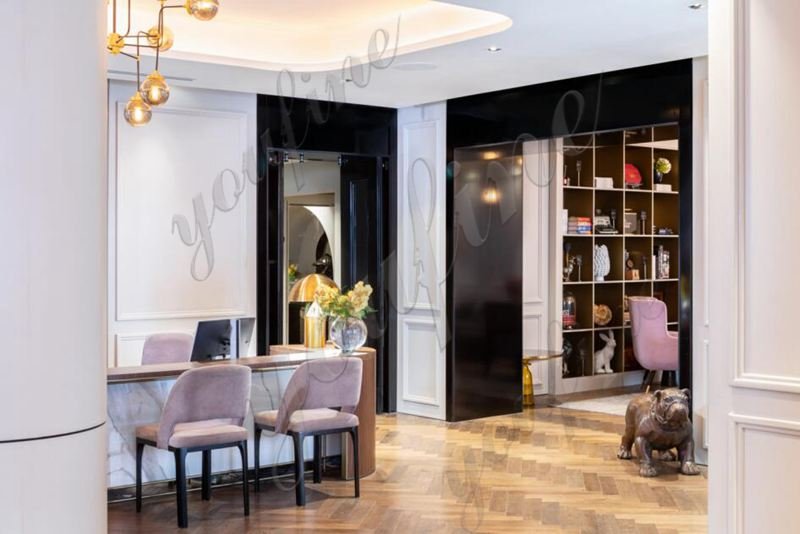 The customer chose to place the next bronze dog sculpture indoors. The dog lay lazily on the ground as if enjoying the warmth brought by the fireplace. It is surrounded by chairs and stools on which the owner sits, which also hints at the intimacy between them. What a happy and harmonious picture!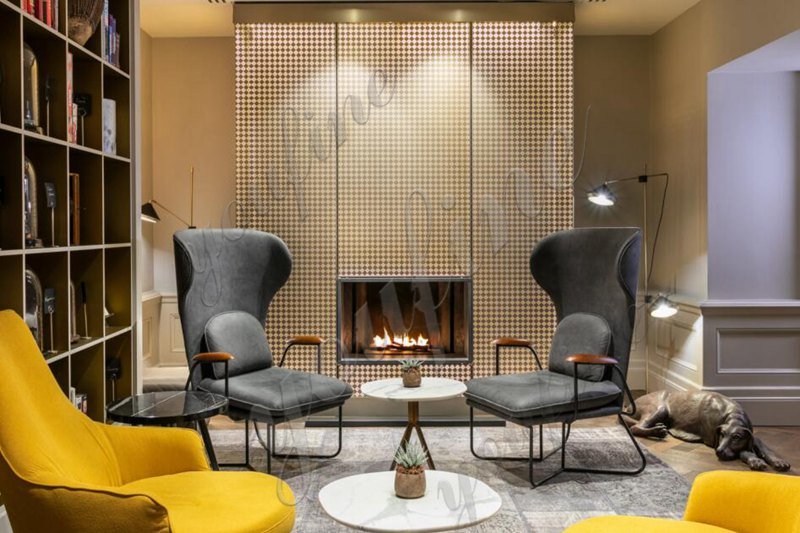 The pair of dog sculpture garden were placed on the grass by their owners. The two of them stood side by side. Looking from a distance, it seems that something novel has been discovered. Look closer, oh! It turned out to be a sculpture.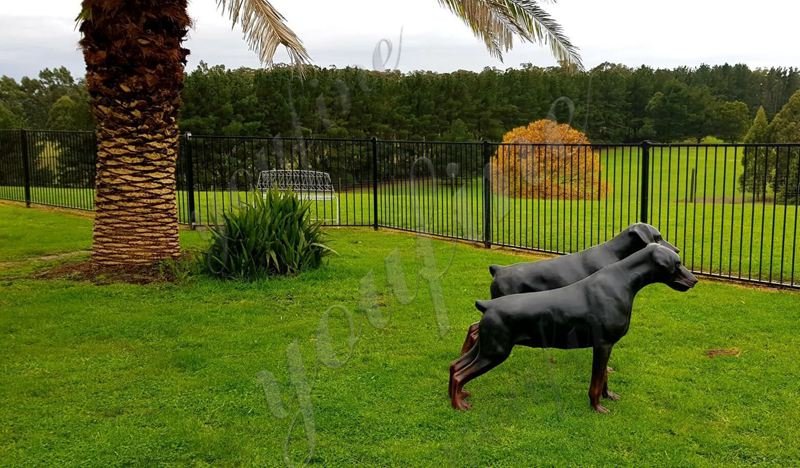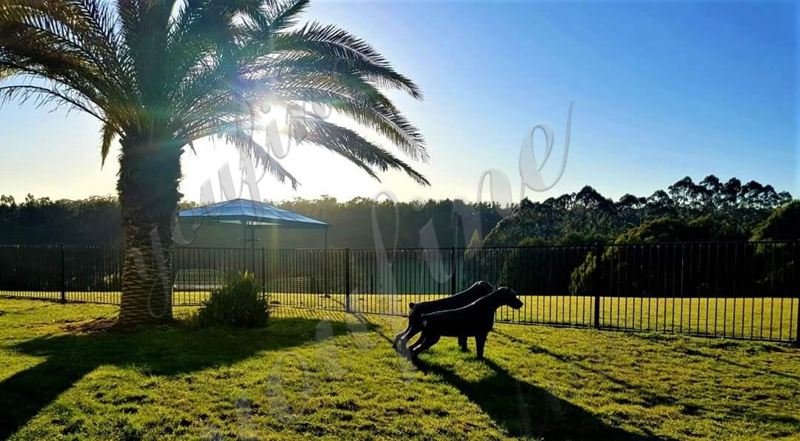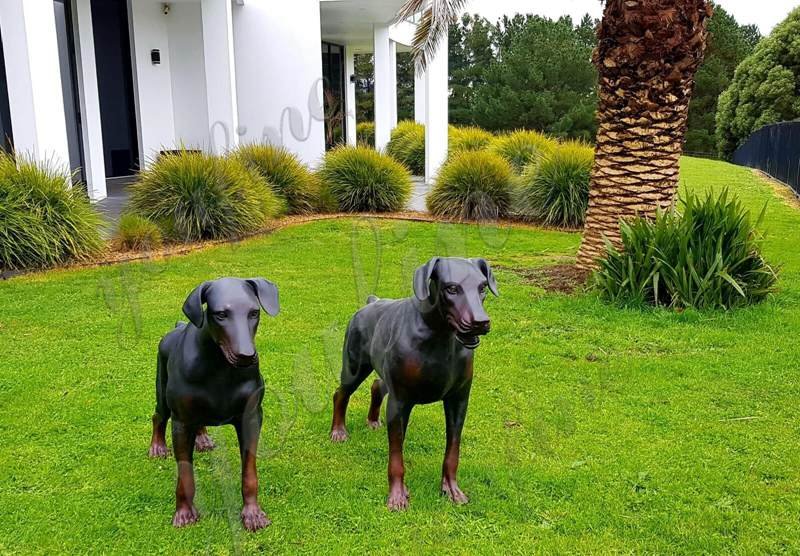 Here is a commemorative military dog customized for a customer. People in special occupations may have loyal friends. According to the client's request, we made this custom life size dog statues to commemorate the great things it has done for mankind.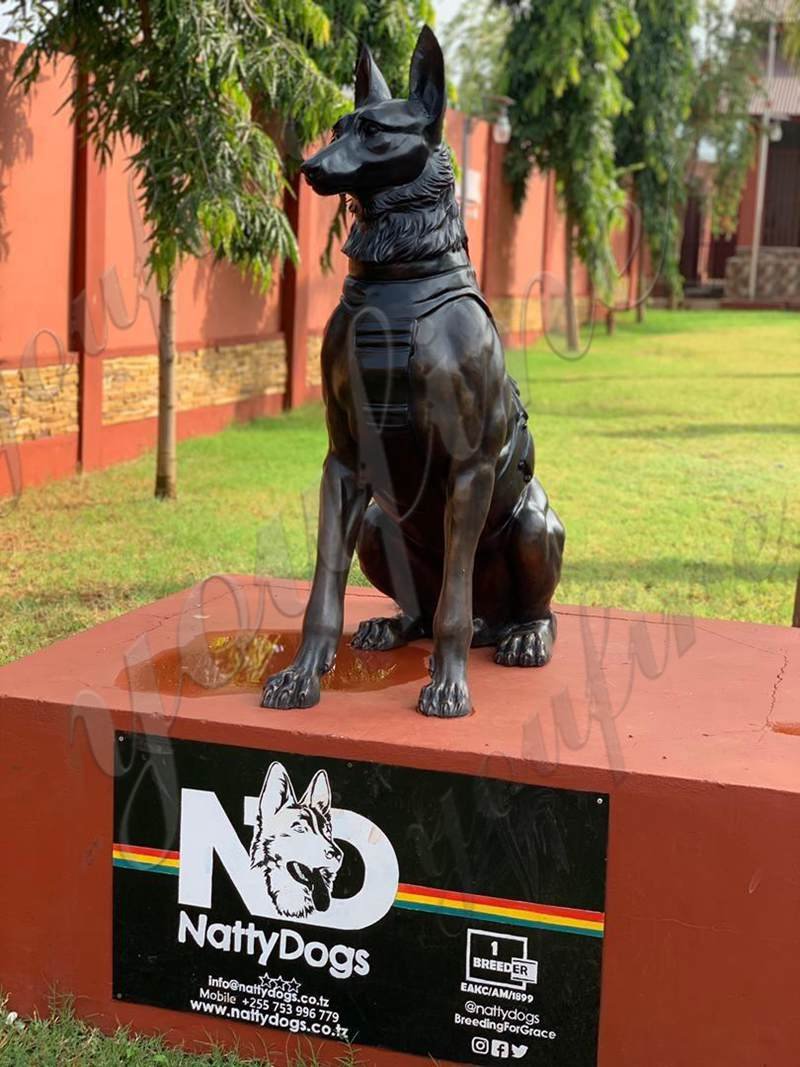 This time the dog was put on the gate by the owner. They stood one on each side, like soldiers investigating the situation. The dashing figure and handsome appearance also set off their image even more stalwart.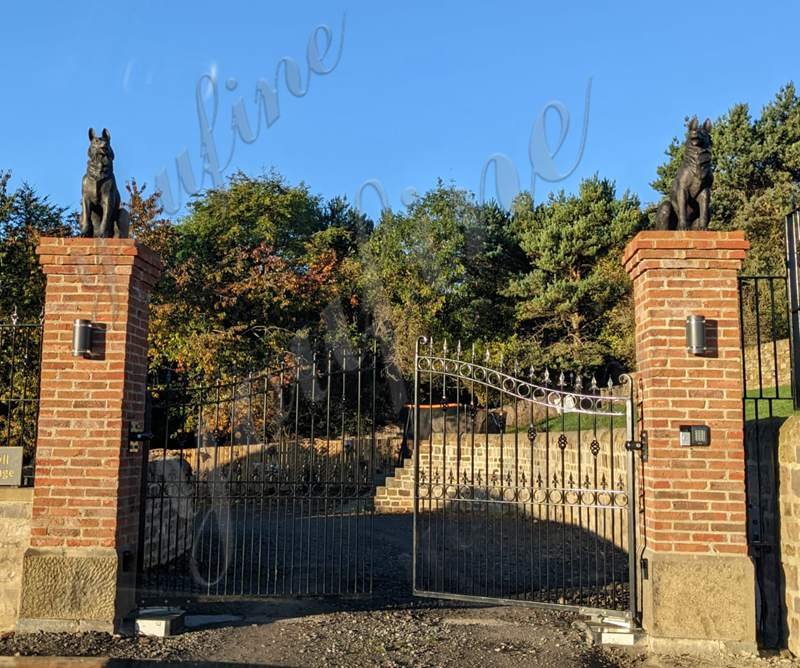 This piece of sculpture is custom-made for a client. Groups engaged in special occupations and dedicated to the country are worthy of being commemorated.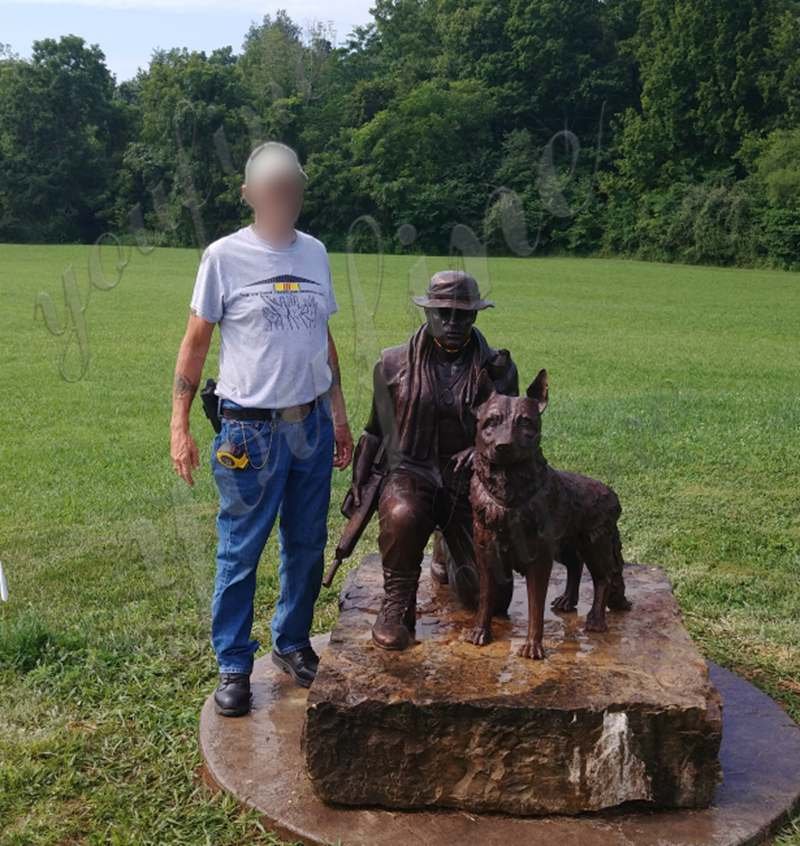 This last one is a bronze dog sculpture that the client just received from us. She couldn't wait to take pictures and share them. It seems that she is very satisfied with this work.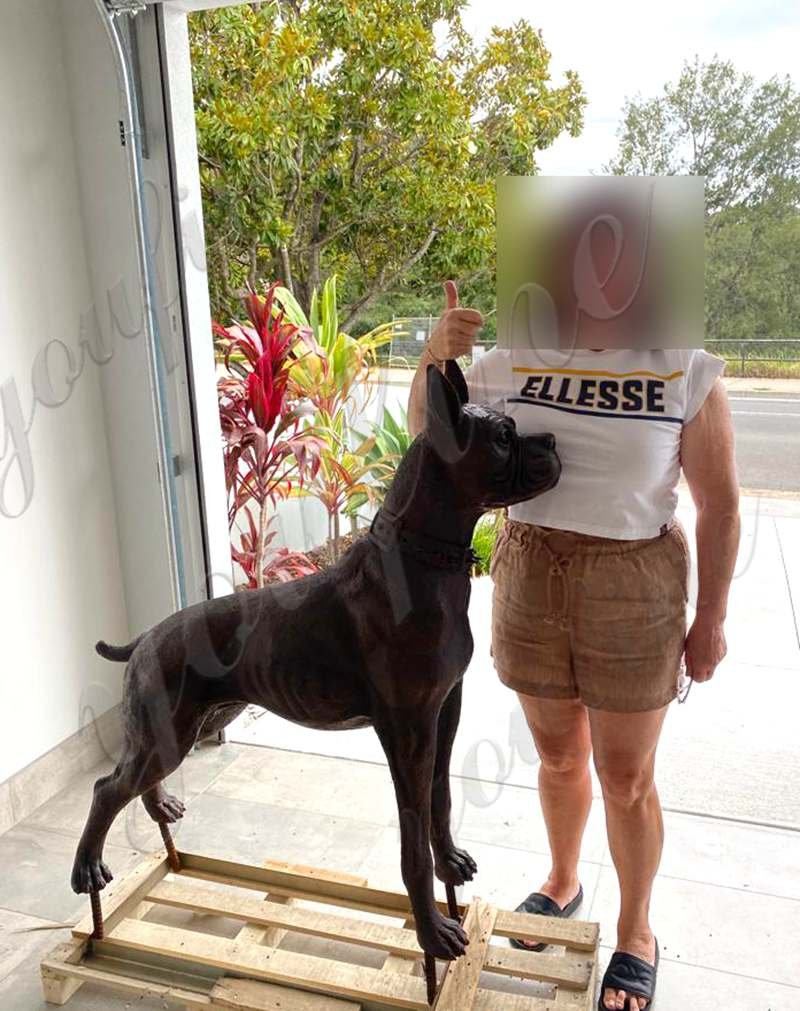 YouFine has rich experience in casting bronze dog sculptures. Dogs of all breeds are well-known and perfectly represented in bronze art. You may want to buy a bronze dog sculpture for reasons such as love, nostalgia, remembrance, etc. All this emotional sustenance could be realized by YouFine. Welcome to contact us to buy custom bronze dog statues.
FEEDBACK
Last Article
:
Life Size Bronze Hippo Sculpture for Garden for Sale BOKK-979
Next Article:
Outdoor decoration bronze animal statue running tiger life size