What Does the Wall Street Bull Statue Represent?
The Wall Street Bull is sometimes called Charging Bull or Bowling Green Bull. It is the symbol of Wall Street in the United States. It is a bronze sculpture erected in Bowling Green north of Broadway in the financial district of Manhattan in New York City. The 7,100-pound bronze sculpture is 11 feet high and 16 feet long. It depicts a bull and symbolizes positive financial optimism and prosperity.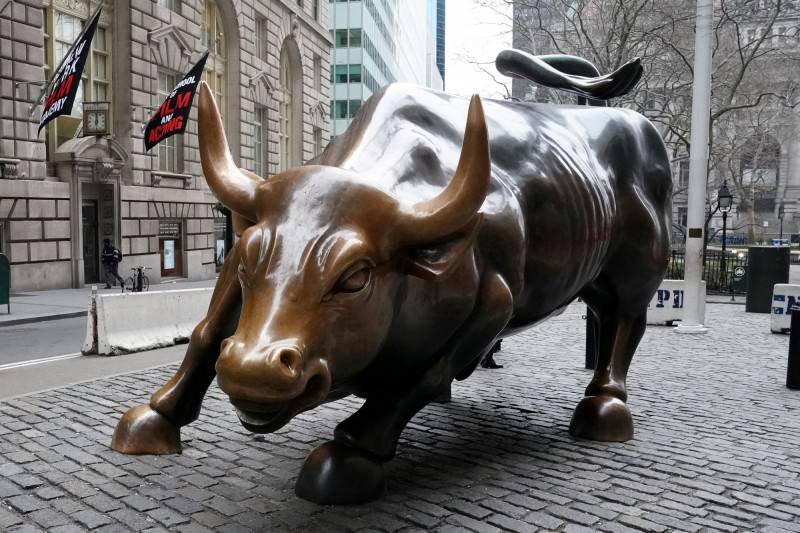 Location:
Wall Street Bull is located on Wall Street in the United States. Wall Street is located in the southern part of Manhattan, New York City. It was originally an earth wall along Broadway, built from the East River to the Hudson River. A street is formed along the back wall, which is why Wall Street gets its name. Although this small street is no more than a mile long and only 11 meters wide. However, it is known worldwide as the "financial center of the United States." It is a symbol of American wealth and a barometer of the world's financial markets.

The Origin of the Wall Street Bull Statue:
The Wall Street Bull has a legendary story. Its original author was an artist from Sicily, Italy, named Arturo Di Modica (Arturo Di Modica). Modica is an artist who wants to be famous overseas and make a difference. But how can he make a blockbuster? He thought hard and could not do anything. One day, when he wandered to Wall Street, this simple alley gave him a hint of inspiration. At that time, Wall Street was already the center of the world's finance and stock market. He thinks that placing his works here may bring him good luck.
Because the stock market has a bull market and a bear market. A bull market represents an increase in stock prices, and a bear market represents a downturn in the stock market. So Modica decided to send a blessing to shareholders. Therefore, he designed a copper bull, which is now the Wall Street bull.
After two years, this copper bull was finally cast. So Modica intends to put this bronze bull in front of the Wall Street Stock Exchange on Christmas Day in 1989, wishing the stock market will soar in the coming year. At midnight on December 15, 1989, Modica used a large truck to smuggle his 5-meter-long copper bull weighing 6,300 kg to the gate of the Wall Street Stock Exchange and place it on a huge Christmas tree. Down. Although the bronze bull was left in front of the Wall Street Stock Exchange after ups and downs, it quickly became a symbol of Wall Street.
Symbolize Meaning:
Many people fantasize about being sheltered by Tong Niu. Many financial centers and stock exchange markets in the world still follow suit and sculpt a bronze bull. Moreover, there is no shortage of innovative works in imitation. Moreover, there is no shortage of innovative works in imitation. These newly cast bronze bulls also come in many styles. They carry the master's dreams and convey the master's wishes.
In people's imagination, keeping the copper bull means keeping wealth. So some people also chained the copper bull with iron chains, hoping that it would stay here forever and be loyal to its master. Since then, buying and selling of copper bulls seem to have become an industry, and the value of copper bulls has soared, just like its connotation, so bullish.
This is why the origin of the Wall Street Bull is symbolic.
FEEDBACK
Last Article
:
Life-size Bronze Horse Statue Garden Decor Manufacturer BOK1-010
Next Article:
Life Size Bronze Bull Statue Outdoor Ornaments for Sale BOKK-718