Racecourse Decorative Large Bronze Horse Statues for Sale ASF-14
Item No: ASF-14
Size: Customized Size
Material: Bronze
Package: Strong Wooden Case
Service: Customize Acceptable
Keyword : Angel Memorial Tombstone
Payment: T/T, Credit, Western Union, Money gram,PayPal
Get Price
Call US Now
Large Bronze Horse Statues Details:
This large bronze horse statue is tall and handsome, with charming antique green patinas. Perfect for racecourse or farm decor. With the right front hoof raised, this large horse is full of energy and spirit. Its mane and tail are heavy and lifelike, and every fur is very lifelike. Besides, the polished smooth body seems to be alive. Produced by YouFine professional artists, this handsome bronze horse is a well-deserved bronze masterpiece.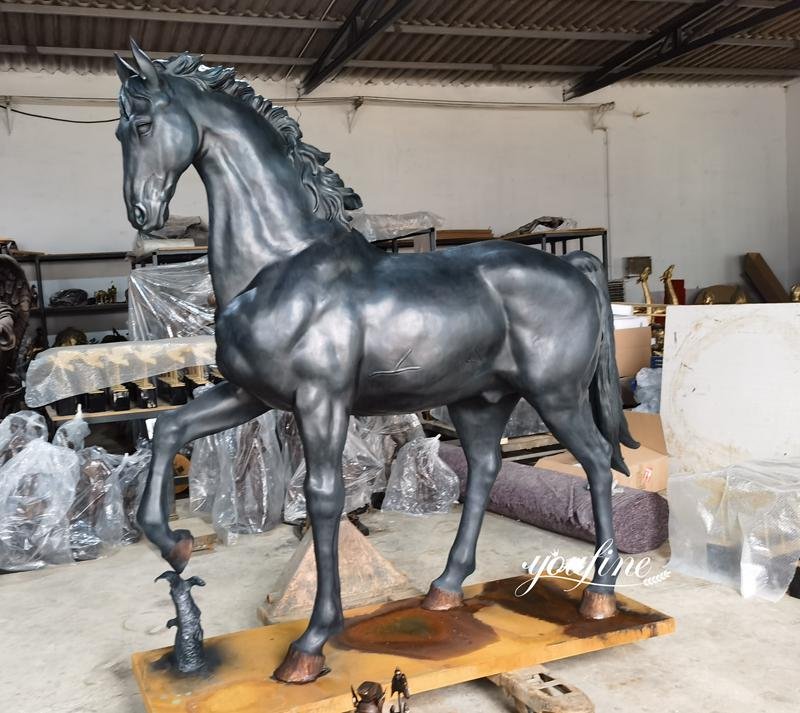 More Bronze Horse Statues:
YouFine has produced countless bronze horses for various countries in the past few decades. They have different shapes and designs, such as classic bronze Arabian horse, Tang horse, bronze horse head, bronze racehorse statue, bronze horse statue with saddle, bronze horse and horseman sculpture Botero bronze horse sculpture, and so on. This bronze horse sculpture is also made for our customers. If you like it, we can save the model fee, please contact us now!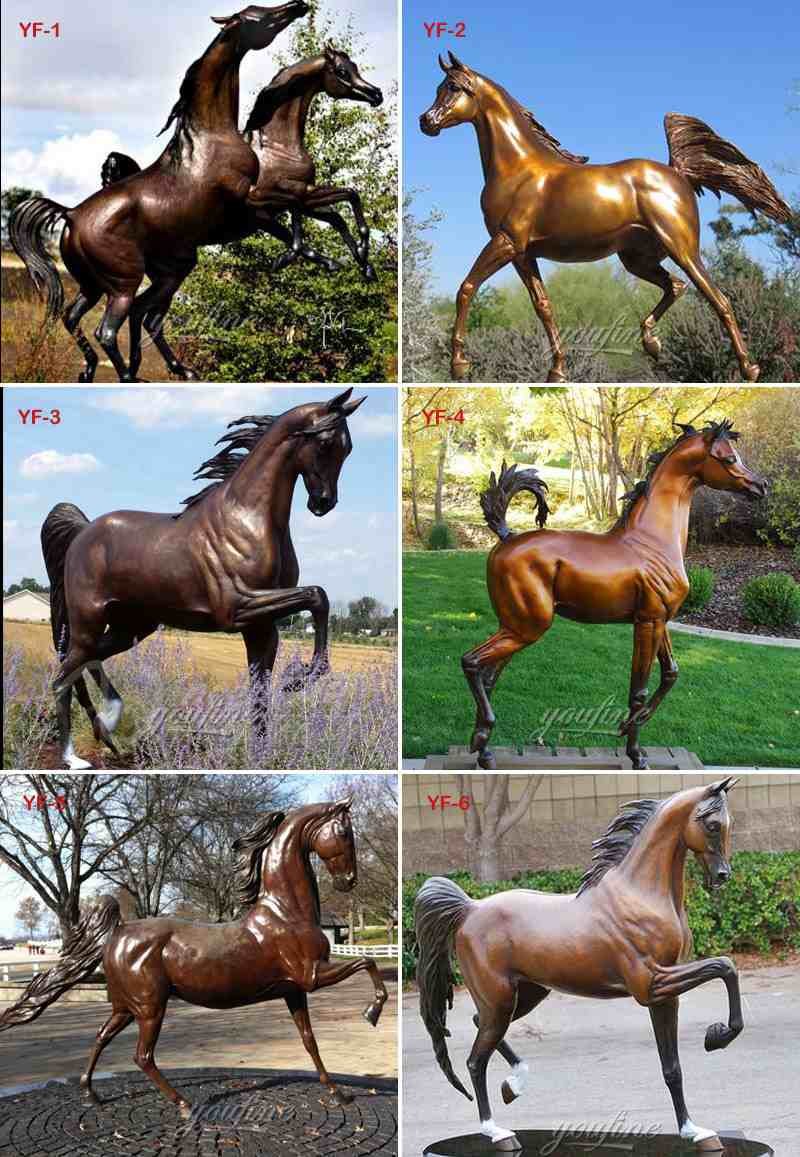 Production Process:
Each piece in the YouFine bronze horse series starts from clay mold using lost wax technique. And our bronze horse is also carefully hand-finished and uses the hot patina finish. Whether it is a patina or a wax model, it takes decades of experience to make it. Moreover, our patina masters will use chemical coloring to each bronze sculptures. With time goes by, it will become more natural years later. And there are also several colors for you to choose from. Customization is the biggest advantages of YouFine.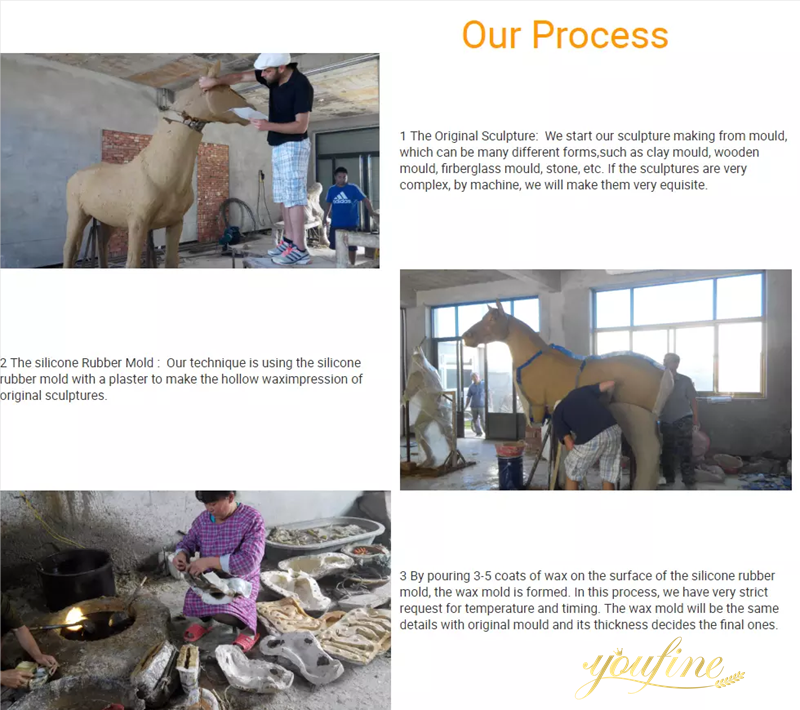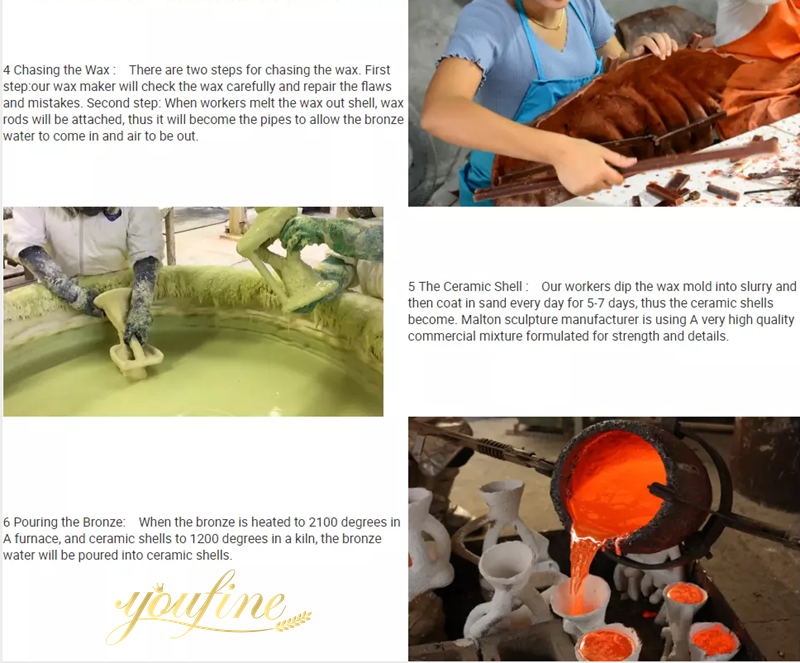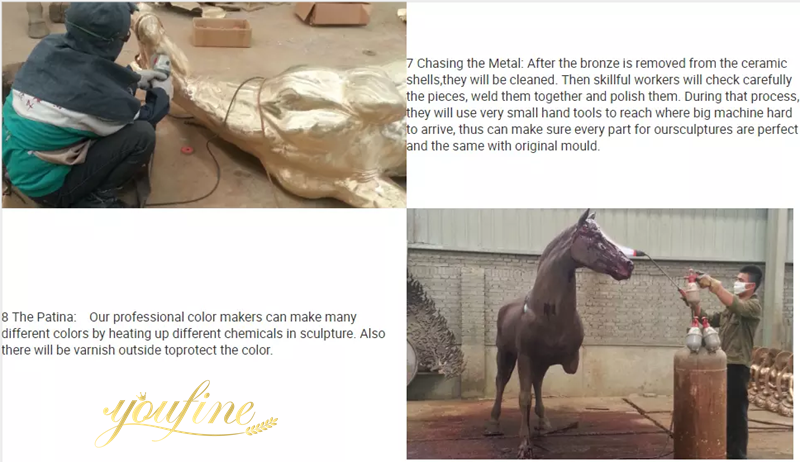 Due to this manual process, you can not find the same sculptures, and each has its own unique color. We believe you will love this beautiful artwork and enjoy it in your home or office for years to come.
FEEDBACK
Last Sculpture
:
Large Bronze Horse Head Statue Farm Decor for Sale BOKK-708
Next Sculpture:
Life Size Bronze Bear Statue Children Park for Sale BOKK-297