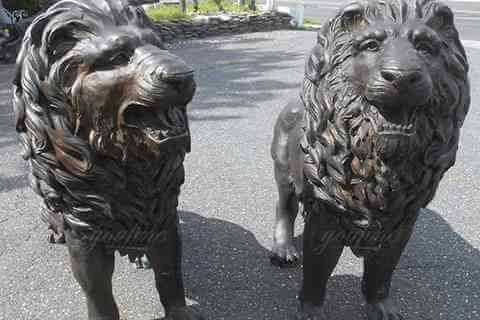 Outdoor Life Size Pair of Majestic Bronze Lion Garden Statue for Sale
Item-No:BOKK-659
Size: H 58 in. x W 24 in. x D 78 in.
Size:H 147.32 cm x W 60.96 cm x D 198.12 cm
Tech: "Lost Wax" casting method
SOLD AS: Set of 2
Material: Bronze
Category: Bronze lion sculpture
Get Price
Call US Now
This beautiful Majestic lion statue provides a wonderful level of detail and adds an impressive and ferocious ability to any garden, entrance or drive. Our magnificent Leo sits on a bronze lion statue at the entrance of your estate to greet your guests and impress them. Made of high-quality bronze, using traditional casting methods to ensure precise detail, this pair of lion sculpture can withstand several generations of outdoor elements.\
The size of Majestic Bronze Lion Garden Statue is H 58 in. x W 24 in. x D 78 in.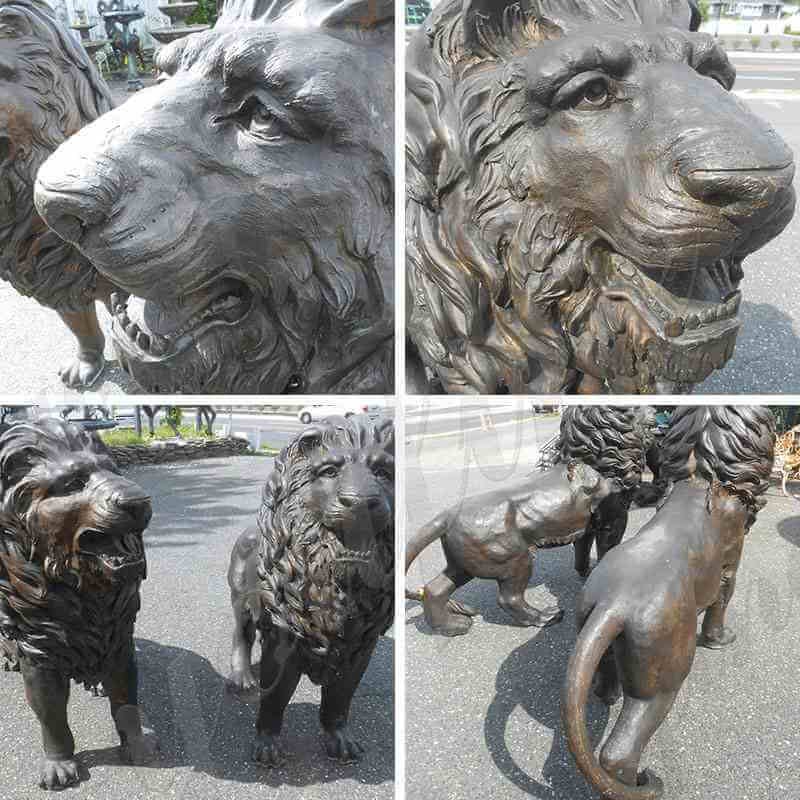 These stately bronze lions sculpture are nearly 5 feet high and are ideal for entering homes, gardens, parks or zoos.
Bronze sculpture fountain produced by "lost Wax" casting method
Minor defects and blemishes are normal by-products of the casting process
Copper fountain pipes in the body-excluding fountain pumps
With the passage of time will develop a natural luster
Polish or beeswax can be used to prevent the formation of copper-green Weighs about 529 pounds.
FEEDBACK
Last Sculpture
:
BOKK-658 large black bear sculpture for garden yard lawn ornament
Next Sculpture:
Famous full size bronze wall street bull sculpture replica for sale