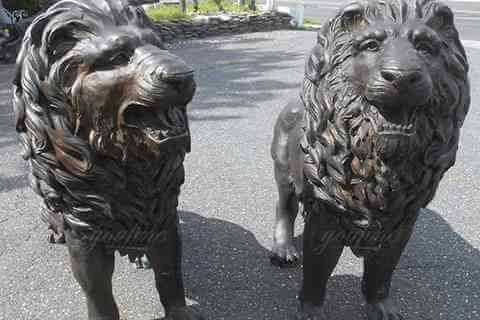 Pair of Majestic Bronze Lion Statue for Sale BOKK-659
Item-No:BOKK-659
Size: H 58 in. x W 24 in. x D 78 in.
Size:H 147.32 cm x W 60.96 cm x D 198.12 cm
Tech: "Lost Wax" casting method
SOLD AS: Set of 2
Material: Bronze
Category: Bronze lion sculpture
Get Price
Contact US
No one could resist the charming smile of this Bronze Lion Statue. This beautiful and majestic lion statue offers a wonderful level of detail and adds an impressive and ferocious ability to be placed in any garden, or as a guardian beast.
Our majestic Leo sits on the Bronze Lion Statue at the entrance to your estate, paying tribute to your guests and impressing them. Made from high-quality bronze, this pair of lion sculptures uses traditional casting methods to ensure precise detail and withstand the harsh outdoor weather.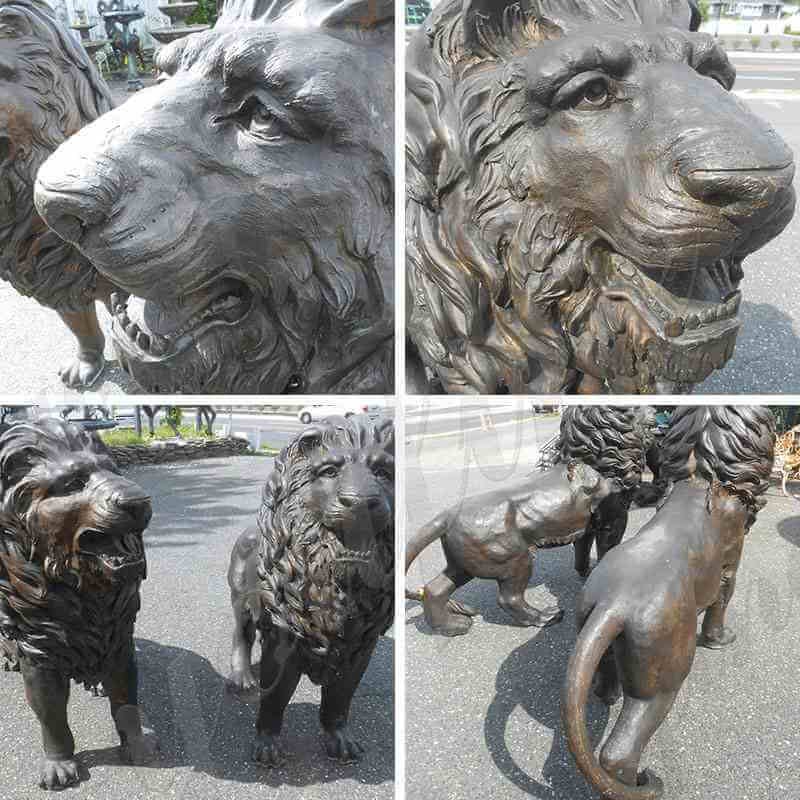 Our advantage about Bronze Lion Statue
A. The world's leading sculptor and manufacturer
B. First artistic quality
C. Best wholesale price
D. On-site delivery
E. Free CAD/3D design service
F. Brochure and HD sculpture photos
G.30 year factory warranty
H. Quality after-sales service I. Strong fumigation wooden box packaging

After-sales service guarantee:
1. Installation and maintenance: Each sculpture is accompanied by installation instructions, and please feel free to consult our sales.
2. Money back guarantee: All our statues have been purchased with full insurance. For whatever reason, you are not satisfied with our statue or other sculptures, as long as you request a refund within 30 days, we will be happy to refund.
We could provide customized services for customers, you can customize the bronze lion statue according to your requirements. So if you want to know more about bronze lion sculpture, please contact us as soon as possible.
FEEDBACK
Last Sculpture
:
Custom Bronze Pair of lion sculptures for Sale BOKK-652
Next Sculpture: