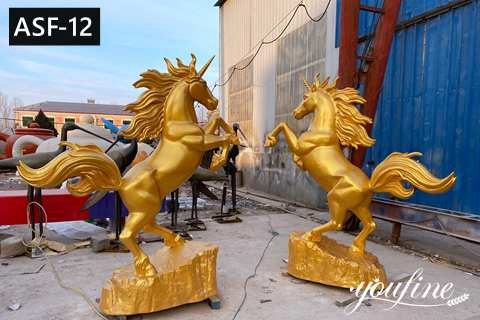 Outdoor Metal Golden Bronze Rearing Horse Statue for Sale ASF-12
This beautiful golden bronze rearing horse statue will be a very unique garden decoration!
Item No: ASF-12
Material: Bronze
Color: The Picture Color or Customized
Size: Life Size or Customized
Package: Strong Wooden Case
Service 1: Customized Service
Service 2: Trade Assurance
Get Price
Call US Now
Golden Bronze Rearing Horse Statue Details:
This beautiful golden bronze rearing horse statue will be a unique garden decoration! In ancient mythology, it is called a unicorn, which means nobility, arrogance and purity. With solid bronze base, this large horse has a spiral angle in front of its forehead. Its front hooves are raised, fluttering in the wind like a horsetail, with a positive attitude. Very energetic. This golden horse is shining under the sun, very dazzling. Choose YouFine to get the best quality products and prices!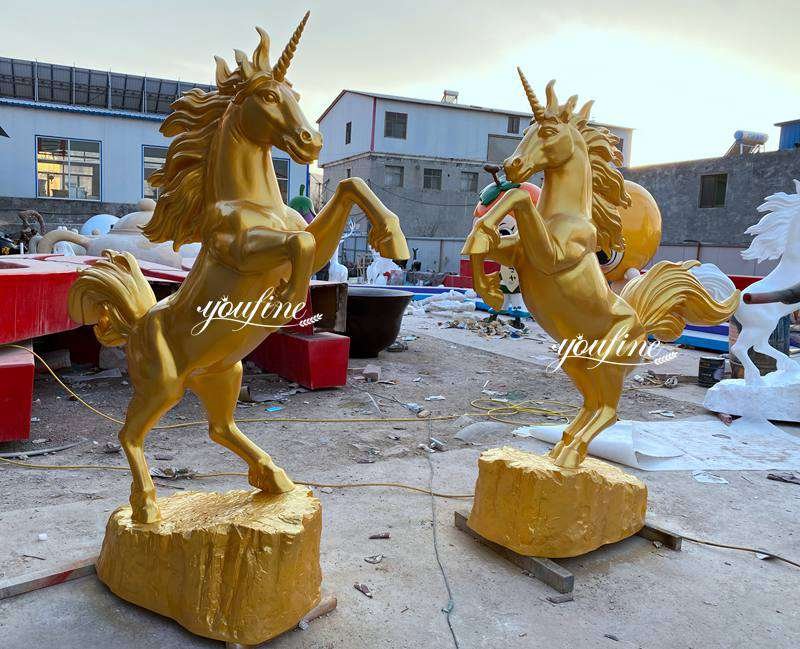 More Horse Statues:
Apart from this gold bronze rearing horse statue, our foundry has thousands of horse statues for you to choose from. For example, life size bronze walking horse statues, bronze horse and rider statue, bronze race horse statue, bronze horse head statue, bronze horse statue with saddle, Arabian horse statues for sale etc. Tell what you like most, and our talented masters can help you make it!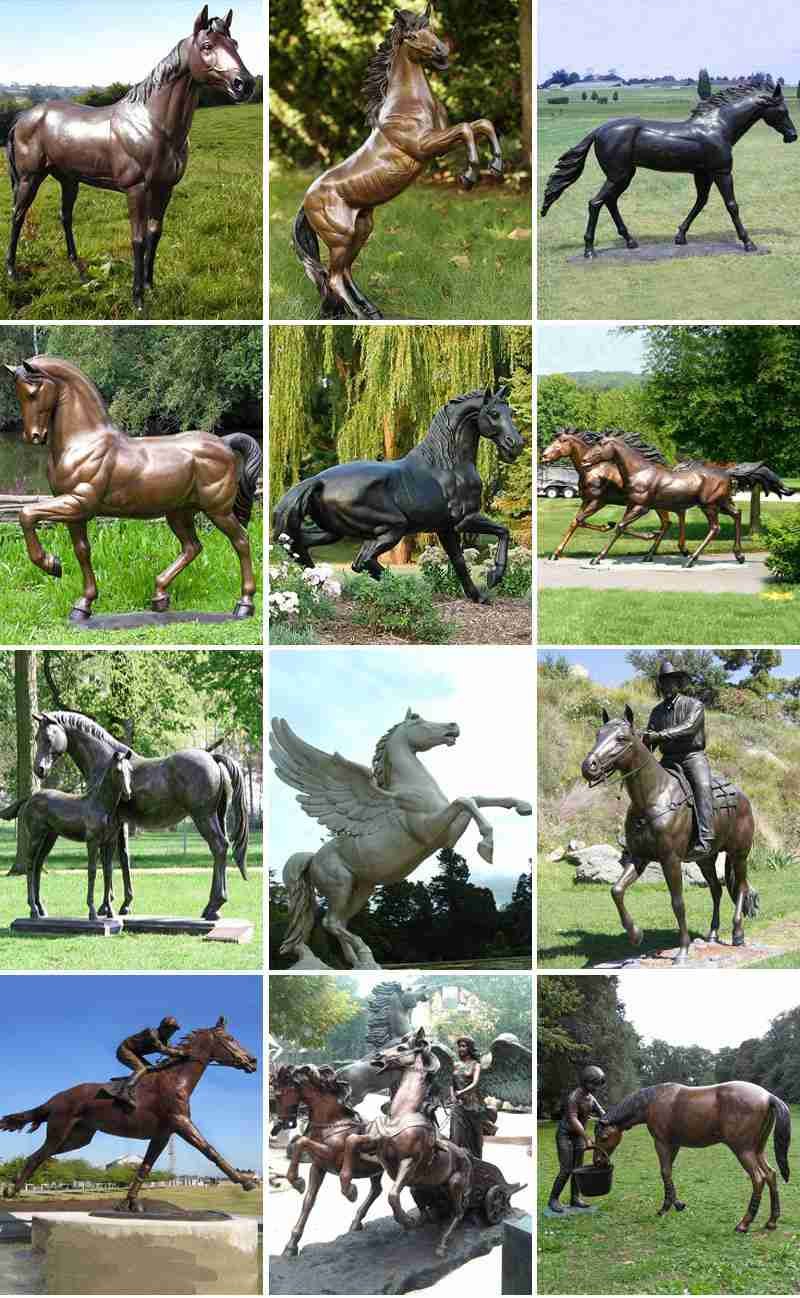 Beautiful Patinas:
Our golden bronze rearing horse statue has very beautiful patinas. We have the most talented classic colors. For example, reddish brown patinas, black, light brown, gold, black etc. You can choose your favorite color according to your favorite.
Why Choose YouFine?
YouFine is happy to work with you to create eternal statues for you. We provide Museum quality bronze sculptures with more than 37 years of experience. YouFine has won the reputation for quality and service and is one of the most respected bronze foundries. With competitive pricing, our works have been reported in magazines and national TV stations, not to mention art galleries all over the United States.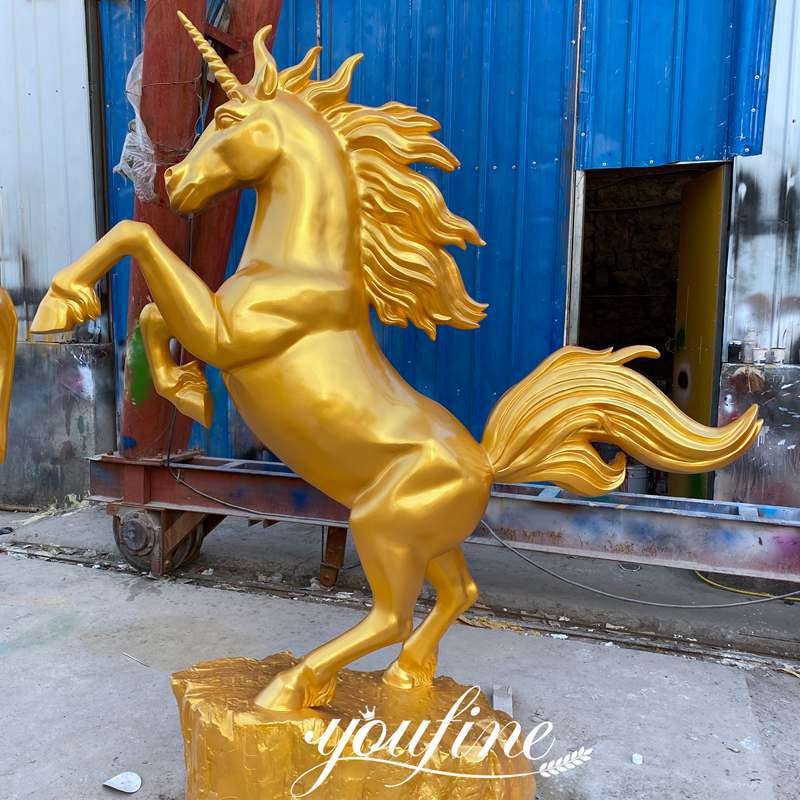 Whether it is buying entertainment, decoration or investment, we welcome you to visit our website or venue at any time.
FEEDBACK
Last Sculpture
:
Life Size Bronze Stag Statue Garden Decor America Feedback
Next Sculpture: