Home »
Product
»
Others
»
Outdoor Mascot Statues Life Size Bronze Leopard Panther Sculpture School Mascot for Sale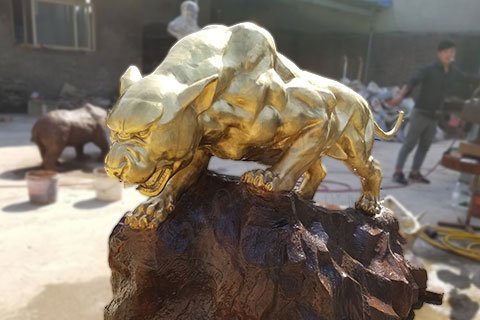 Outdoor Mascot Statues Life Size Bronze Leopard Panther Sculpture School Mascot for Sale
ITEM-NO: BOKK-677
the Life size Panther statue on a bronze rock was dedicated as School Mascot
Size:14′ long x 7′ tall
Beautifully detailed with a fierce attacking pose
Hand-applied bronze patina
Life size bronze panther sculptures are featured as mascots, in zoos, at schools & universities
Get Price
Call US Now
This Life Size Bronze sculpture is a Custom design and cast bronze track Panther statues.Panther sculpture brings new tradition to the world. and as we all known,many School  and universities use leopard/Panther sculpture as a school mascots.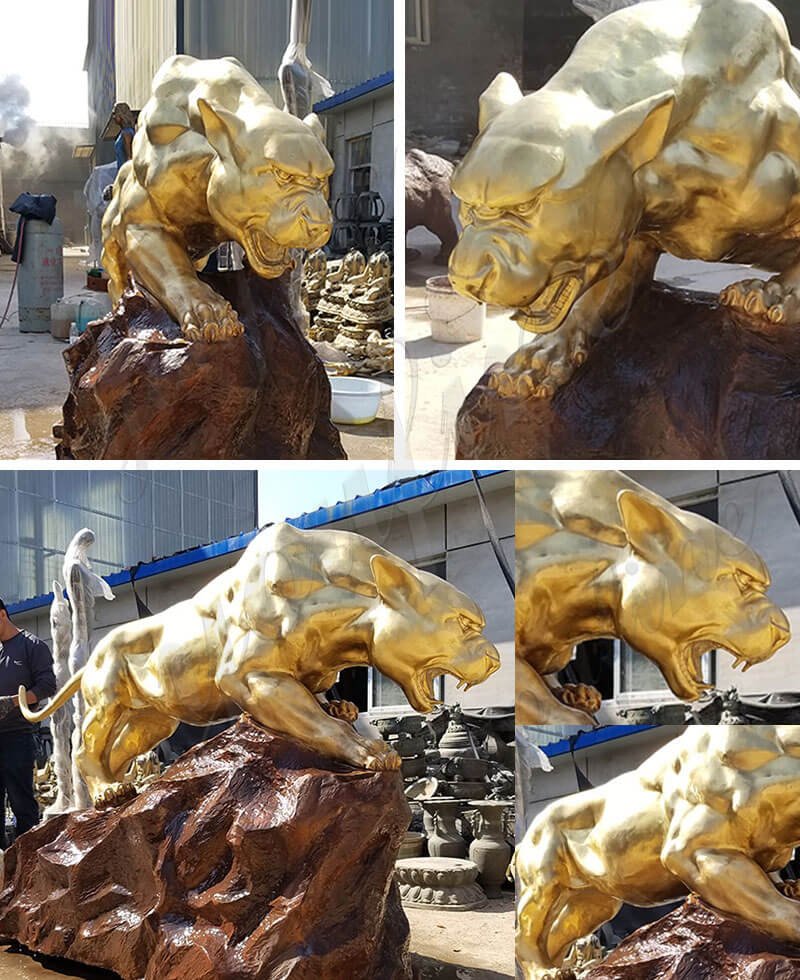 This golden, life-size bronze leopard sculpture, with big eyes and a big mouth,Panther sculpture Mascot Statues Enhance School Spirit and Tradition.A variation of the puma, the Panther is known for its fast and agile body, making it a sculpture art boutique. We are entirely made of pure copper by hand, and the simple geometric style evokes the beginning of the 20th century.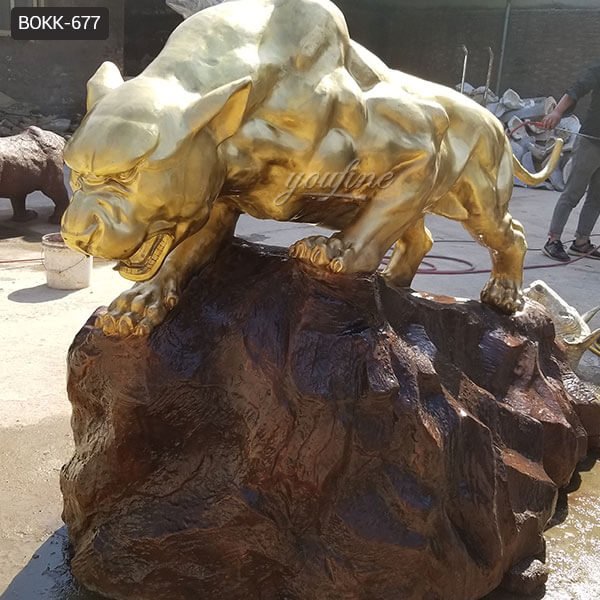 Exquisite attack posture exquisite hand bronze green full size bronze Panther sculpture as mascot zoo school and university.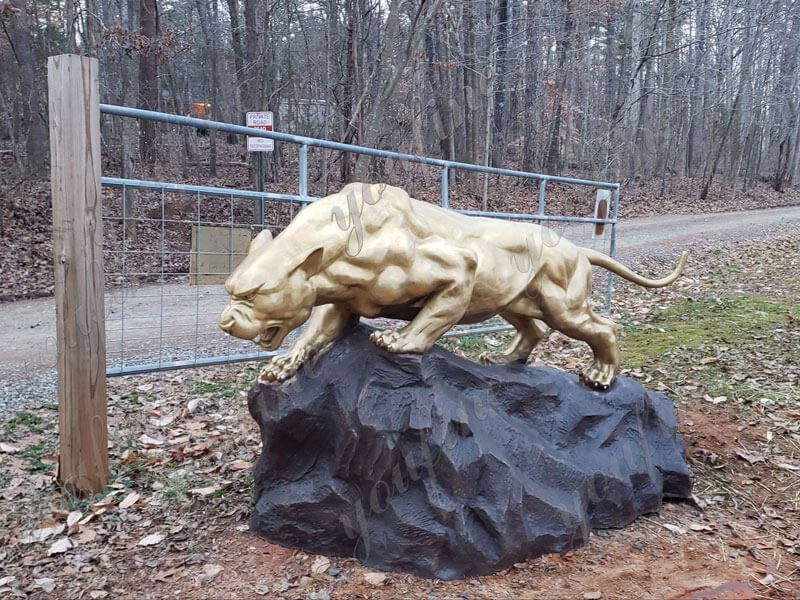 Our bronze Leopard Panther statue, bronze animals sculptures are fashioned using the ancient art of lost wax casting. Our collection of bronze wildlife sculptures are designed to enhance and complement any interior or exterior environment.
FEEDBACK
Last Sculpture
:
BOKK-697 Outdoor Life/Full Size Bronze Elk Statues Stag Deer Sculptures for Sale
Next Sculpture:
Life size bronze tiger sculpture animal wildlife statue for sale