Home »
Product
»
Others
»
Outdoor Mascot Statues Life Size Bronze Leopard Panther Sculpture School Mascot for Sale BOKK-677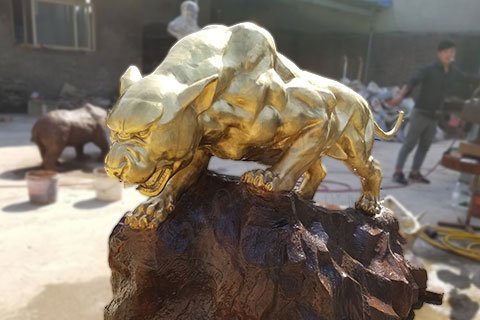 Outdoor Mascot Statues Life Size Bronze Leopard Panther Sculpture School Mascot for Sale BOKK-677
Item No: BOKK-677
Material: Bronze
Color: The Picture Color or Customized
Size: Life Size or Customized
Package: Strong Wooden Case
Service 1: Customized Service
Service 2: Trade Assurance
Keyword 1: Bronze Animal Sculpture
Keyword 2: Leopard Bronze Sculpture
Get Price
Contact US
The leopard is one of the five extant species in the genus Panthera, a member of the Felidae. It occurs in a wide range in sub-Saharan Africa, in small parts of Western and Central Asia, on the Indian subcontinent to Southeast and East Asia It is listed as Vulnerable on the IUCN Red List because leopard populations are threatened by habitat loss and fragmentation, and are declining in large parts of the global range.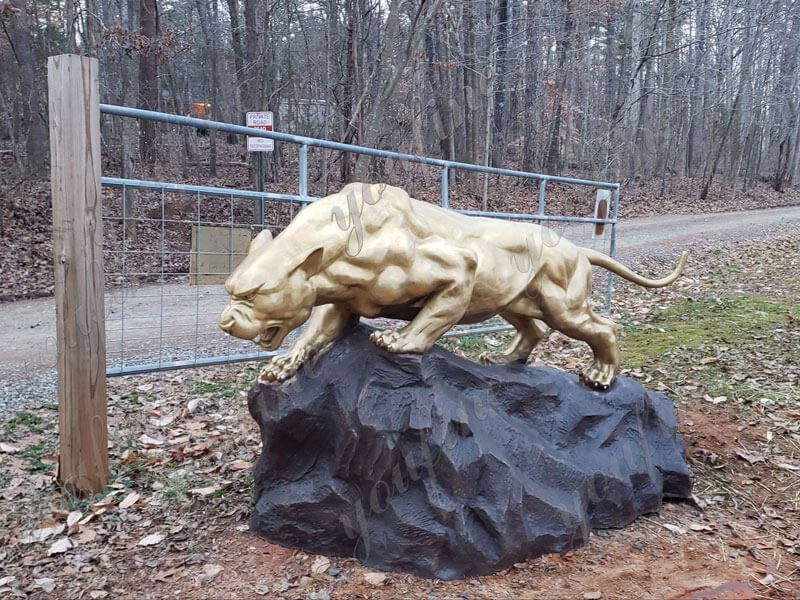 This Life Size Bronze Sculpture is a Custom design and cast bronze track Panther statues.Panther sculpture brings new tradition to the world. and as we all known,many School  and universities use leopard/Panther sculpture as a school mascots.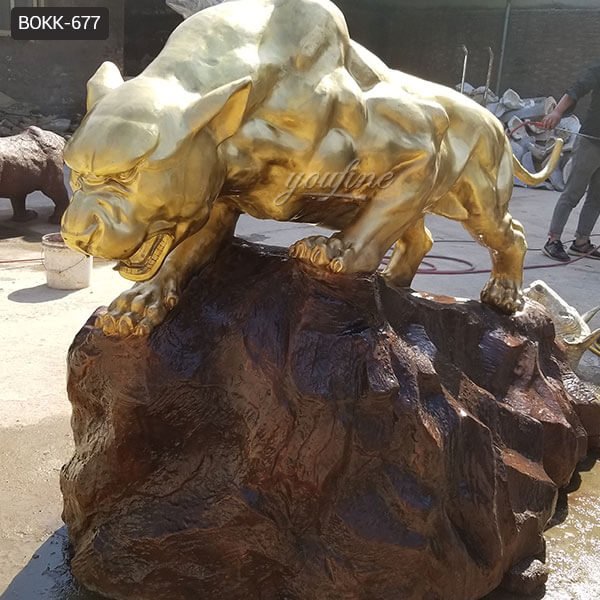 This golden, life-size bronze leopard sculpture, with big eyes and a big mouth,Life Size Bronze Sculpture Mascot Statues Enhance School Spirit and Tradition.A variation of the puma, the Panther is known for its fast and agile body, making it a sculpture art boutique. We are entirely made of pure copper by hand, and the simple geometric style evokes the beginning of the 20th century.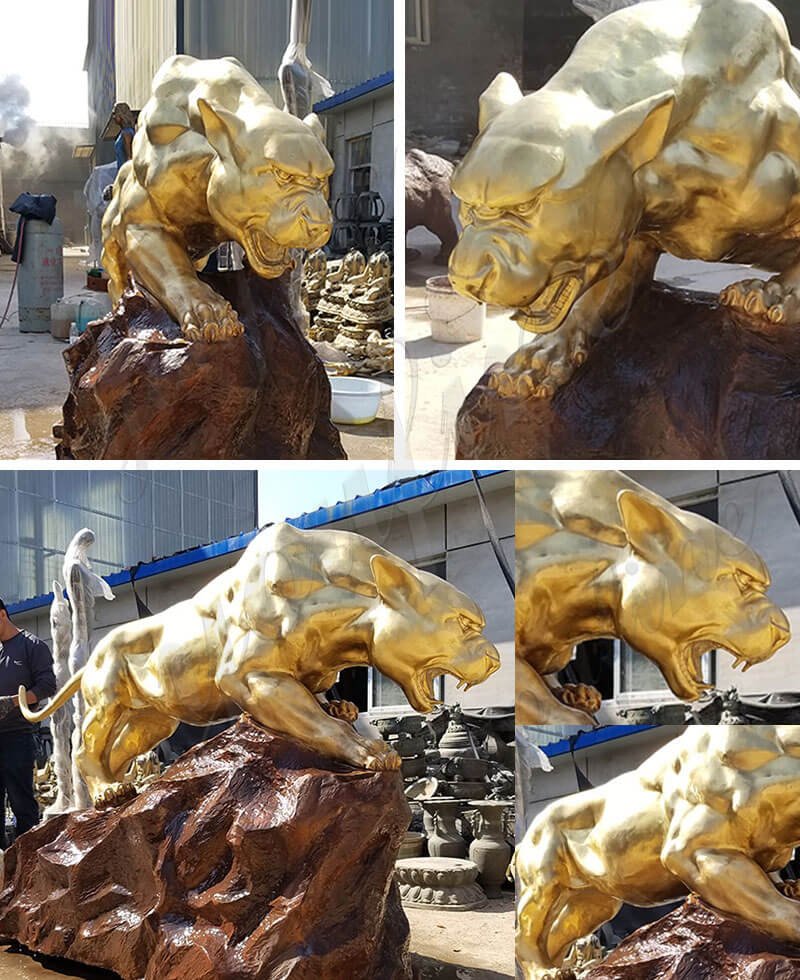 Our Life Size Bronze Sculpture, bronze animals sculptures are fashioned using the ancient art of lost wax casting. Our collection of bronze wildlife sculptures are designed to enhance and complement any interior or exterior environment.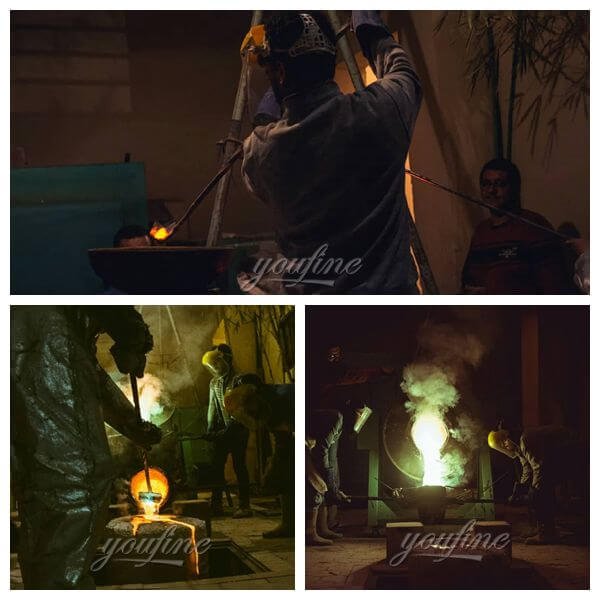 This is an excellent quality bronze masterpiece. Our bronzes are hand-made and, like 100 years ago, were cast using a traditional lost wax casting process. And we guarantee the highest quality and lowest price.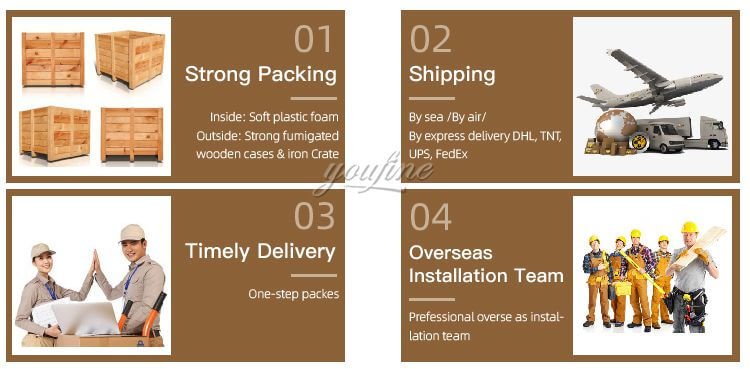 We have many customers who choose to place a Life Size Bronze Sculpture in the garden at home. This is very interesting. Of course, we have other animal carvings for you to choose from. Please contact us or leave us a message.
FEEDBACK
Last Sculpture
:
BOKK-697 Outdoor Life/Full Size Bronze Elk Statues Stag Deer Sculptures for Sale
Next Sculpture:
Life size bronze tiger sculpture animal wildlife statue for sale