Home »
Product
»
Deers sculpture
»
Outdoor Life Size Metal Craft Bronze Garden Animal Elk Sculpture for Sale BOKK-819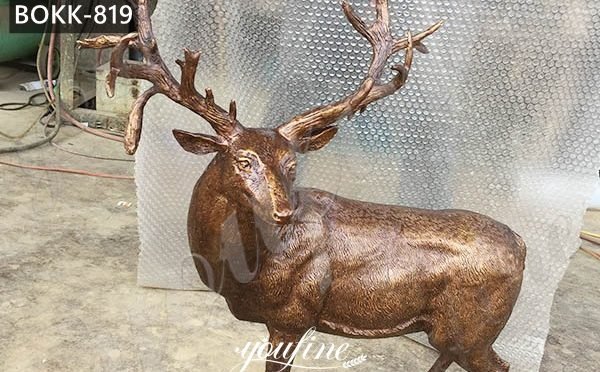 Outdoor Life Size Metal Craft Bronze Garden Animal Elk Sculpture for Sale BOKK-819
This life-size bronze garden animal elk sculpture shows vibrant and lifelike shapes.
Item Number:BOKK-819
Size:Any Size You Want
Material:Bronze
Technique:Lost Wax Process
MOQ:1 Piece
Production Time:40-45 Days
Delivery Time:15-30 Days
Insurance: Cover all the risk
Advantage:Factory Direct;Door to Door Delivery
Get Price
Call US Now
Bronze Garden Animal Elk Sculpture Details:
This life-size bronze garden animal elk sculpture shows vibrant and lifelike shapes. Look at its vivid dense antlers, YouFine is renowned for stunning details of animals. This bronze elk also has very beautiful bright patinas throughout. The smooth body shines from head to toe, which is the creation of high polishing. YouFine top masters showcase their remarkable talent to create such a beautiful elk sculptures. It's a very popular and hot sale animals sculpture in YouFine.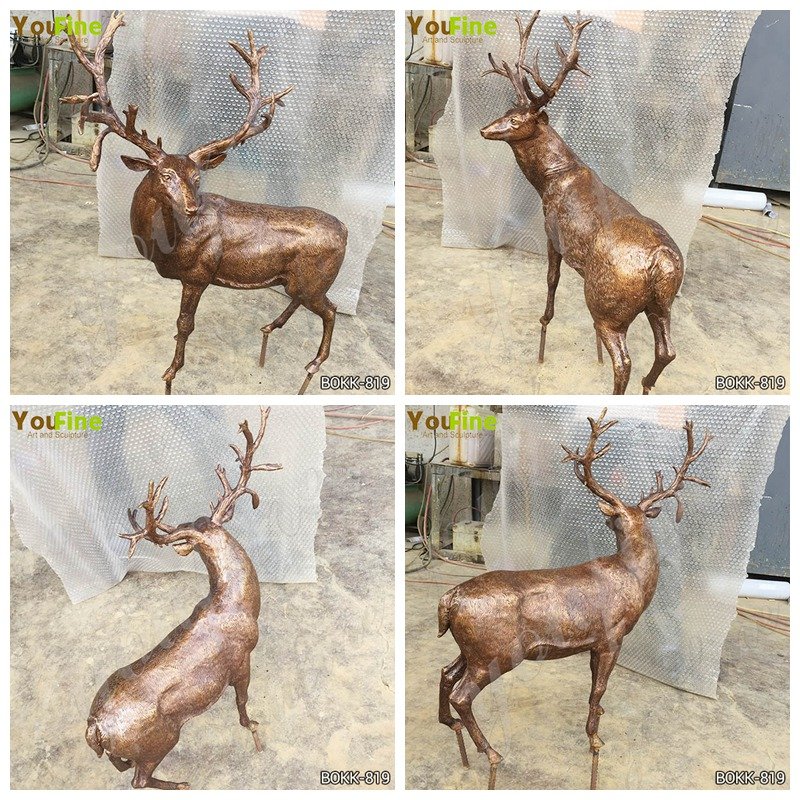 Lost Wax Castings Techniques:
This striking bronze garden animal elk sculpture adopts traditional lost wax castings' technique. We also know it's a very labor intensive way to hand craft the bronze animals. But in this way, we can guarantee the quality of the product. Meanwhile, it can also guarantee the finest details and intricate shape of the product. Moreover, you may notice the bright colors. We use special chemical patina process to coloring this elegant bronze piece.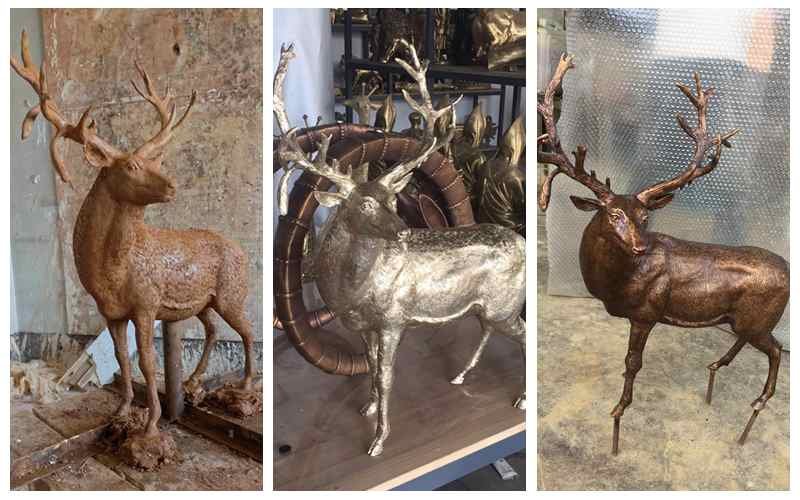 Custom Designs:
This lifelike bronze garden animal elk sculpture is a fabulous bronze piece of work in YouFine. You can appreciate its perfect details and vivid forms. In addition, our bronze elk can also be customized. If you have any ideas in your mind, our experienced team can help you achieve the effect you want. And custom design doesn't mean expensive. There are numerous materials and methods to suit your budgets.
YouFine Strengths:
YouFine top masters and design team are capable of creating such wonderful bronze garden animal elk sculpture. Inspired by the natural world, all our top masters can create stunningly realistic bronze animals sculptures. From a simple concept to the final quality bronze sculptures, YouFine can help you achieve your vision. We can also deliver the mass production for your needs.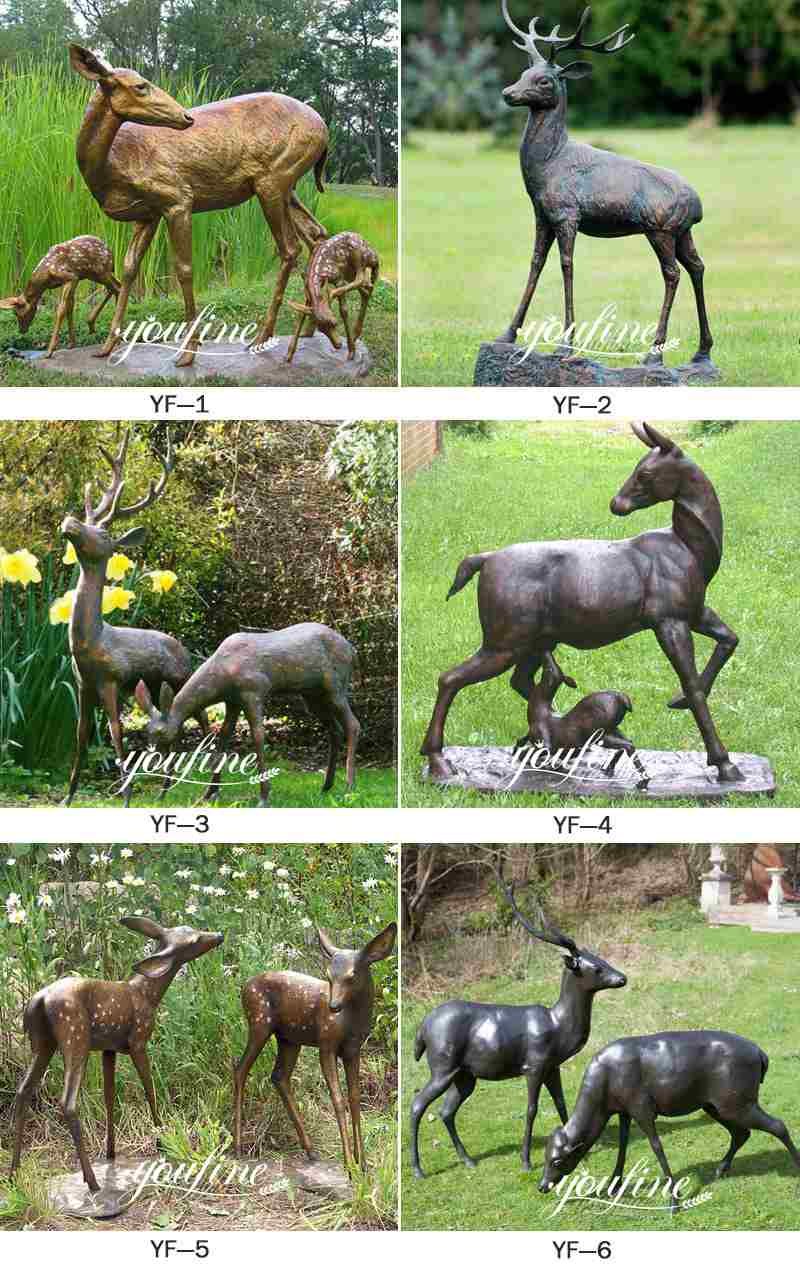 If you can dream it, we can make it! You deserve the stunning bronze work of art!
FEEDBACK
Last Sculpture
:
YouFine Bronze Animals Sculptures, Bronze Deer, Bear, and Crocodile Feedback From Mexican Customer
Next Sculpture:
Large Antique Bronze Walking Lion Statue Wildlife Animals Garden Sculpture for Sale BOKK-262