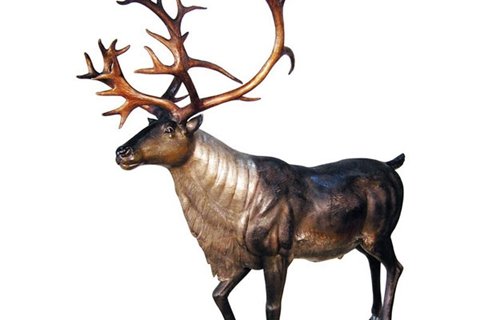 Outdoor Life-size Bronze Reindeer Statue Decor for Sale BOKK-288
This is a bronze reindeer statue, it is very realistic. We are factory direct sales, so the price is very affordable. If you are very interested in this sculpture, you can contact us at any time.
Model Number: BOKK-288
Size: Any Size You Want
Material: Bronze
Technique:Lost Wax Process
Insurance: Cover all the risk
Advantage: Factory Direct;Door to Door Delivery
Get Price
Contact US
This is a very realistic bronze reindeer statue. The sculpture is so realistic that it is hard to believe that it is made of bronze. The hair details of this statue are really perfect as if it were real reindeer hair. The hair on the sculpture is lifelike, shiny, and distinct. And the reindeer statue's antlers are also very real. Maybe there are some people who see this statue would treat it as a real deer.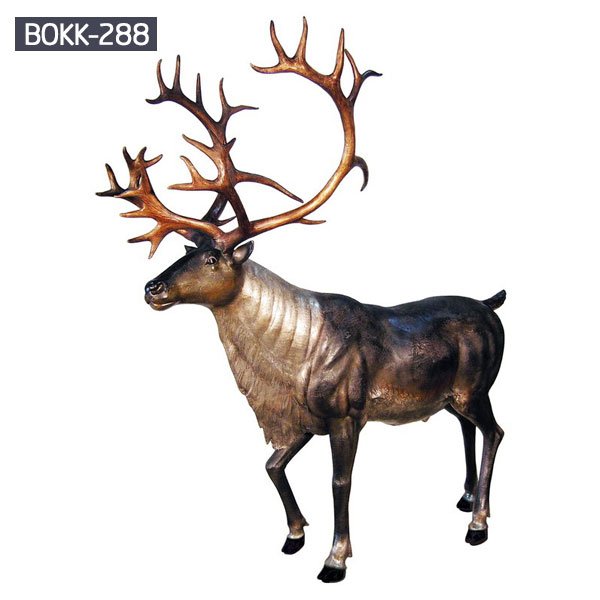 The Craftsmanship:
Seeing such a real bronze reindeer statue, we have to talk about the craftsmanship of our sculptors. Most of our sculptors have rich carving skills for decades. They have learned carving skills when they were kids. So theirs carving craft are very superb. An excellent sculpture artwork is inseparable from an excellent carver. It just so happens that we at You Fine factory has such excellent engravers. You can trust our sculptors, they would make a perfect sculpture for you.
The Process:
Next, we talk about the carving process of bronze sculptures. The process of making bronze sculptures is very complicated, with a total of 31 steps. The most important step is to make clay molds. Clay molds are the most important basis for making a bronze sculpture. Every bronze sculpture needs a 1:1 model to complete. For this, you can rest assured that we have professional model masters to provide the best models.
In terms of details, we will also repair the molded wax shell according to the original image, which is to prevent the mold from losing some model details during the production process. Of course, there are some other steps that need to be treated with care. In the process of making sculptures for you, we will report every step to you so that we can correct some problems in time. Then make the sculpture more in line with your expectations.
The Transportation and Package:
You don't have to worry about the transportation of goods. You Fine's sculptures have been exported to many countries over the years. We have professional packaging to ensure the safety of the goods in transit. We are also familiar with various transportation channels and ports, and we will definitely choose the most suitable transportation method for your sculpture.
By the way, we would buy full insurance for every sculpture. Sure to ensure that the sculpture is safe and undamaged to you. If you are interested in this bronze reindeer statue, you can contact us at any time.
FEEDBACK
Last Sculpture
:
Outdoor Garden Life-size Bronze Bull Statue for Sale BOKK-684
Next Sculpture:
Life-size Vintage Bronze Winged Lion Statue for Sale BOKK-249