Home »
Product
»
Lions sculpture
»
Outdoor Life Size Antique Bronze Flying Lion Statue Animal Sculpture for Front Gate BOKK-251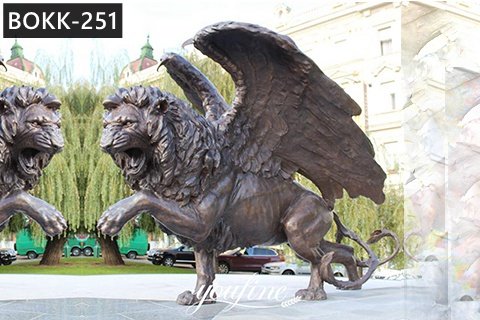 Outdoor Life Size Antique Bronze Flying Lion Statue Animal Sculpture for Front Gate BOKK-251
This life-size antique bronze flying lion statue vividly shows majestic roaring lion with big wings.
Item No.: BOKK-253
Size:Any Size You Want
Material:Bronze
Technique: Lost Wax Process
MOQ:1 Piece
Production Time:40-45 Days
Delivery Time:15-30 Days
Insurance: Cover all the risk
Advantage:Factory Direct;Door to Door Delivery
Get Price
Call US Now
Antique Bronze Flying Lion Statue Details:
This life-size antique bronze flying lion statue vividly shows majestic roaring lion with big wings. It has thick and vivid mane, finely detailed facial expressions, and a curly tail hanging in the air. Please also pay attention to the wings, you can see that it's very thick from outside look. This quality bronze lion also has smooth body with antique patinas, which is creation of coloring and polishing. Using traditional lost method, YouFine makes such a vivid bronze lion. The noble and dignified wildlife beast is suitable for front door entrance for your estate.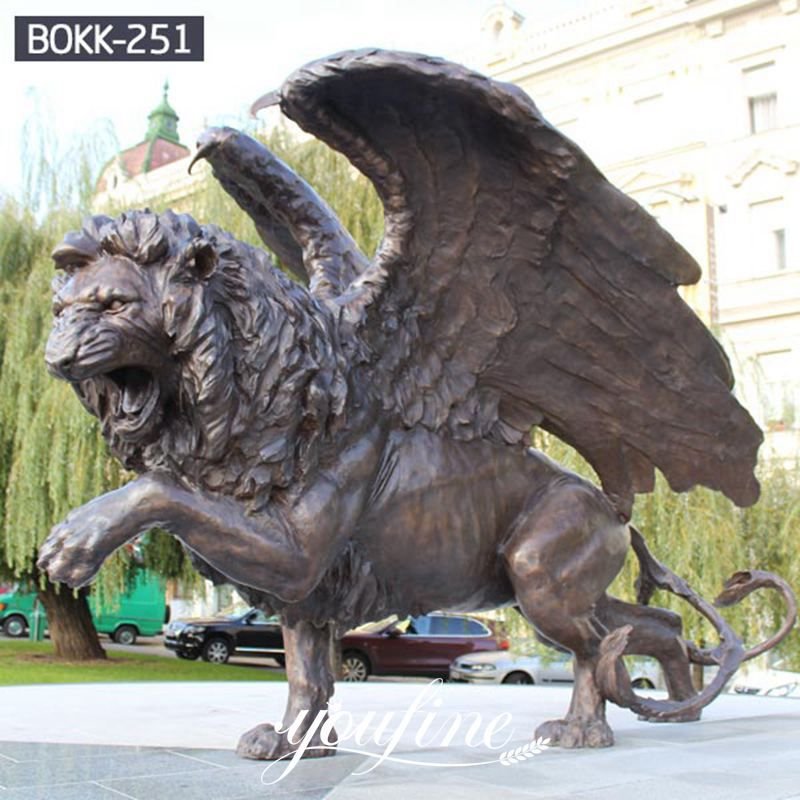 Bronze Lion Meanings:
This life size antique bronze flying lion statue is powerful and domineering. It fully embodies the majesty and grandeur. It also symbolizes a kind of auspicious and sacred aura. Usually, we put it at the door to protect the auspicious and safety of estate. YouFine's quality lion can withstand wind and rain, and will always be with your loyal friend. This fly lion statue will be the treasure of protecting the country and the state.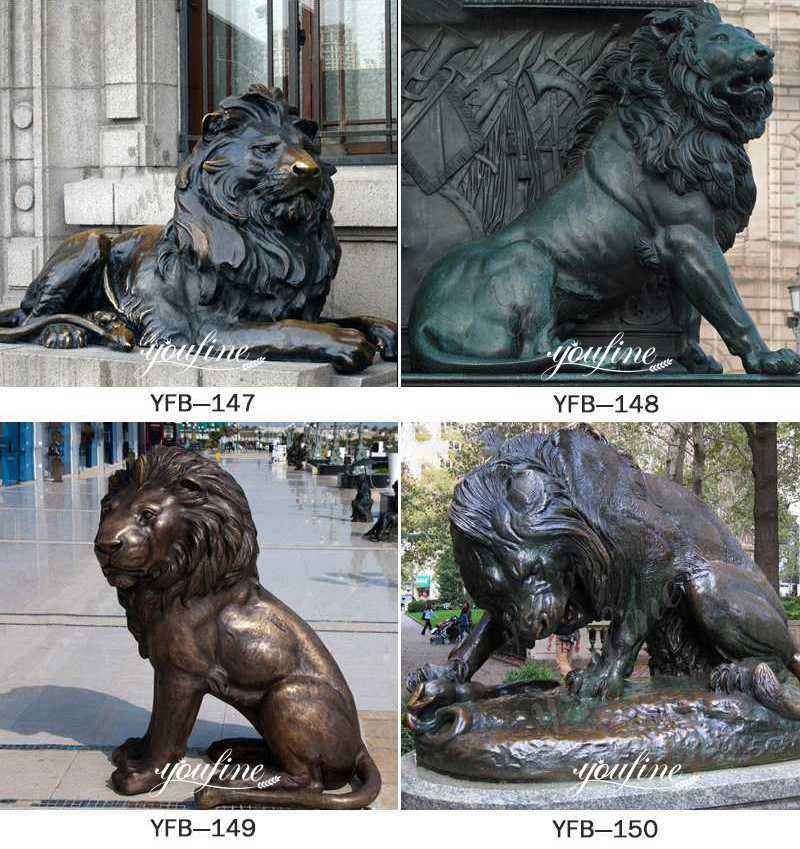 Production Process:
Each of YouFine bronze animal lion statue is made by traditional lost wax method. According to the process requirements, the whole or block casting is adopted. Our top masters constantly modify the wax shells to perfectly restore the detailed shape of the lion. Then casting bronze professionally. If it is divided into pieces, it needs to be welded and assembled. Finally, making patinas. Our top masters are good at doing the patination. So YouFine can make the sculpture more colorful and enduring.
Why Choose YouFine:
YouFine antique bronze flying lion statue has countless advantages that we are proud of.
Quality bronze materials make quality bronze statue.
Vivid figures. The superb craftsmanship retains the details of the sculpture, making the bronze very realistic.
High bronze content, no cheap fillers.
Strong Package. Outer 3 cm wooden crate, with thick foam or plastic inside.
Purchase all insurance for free.
30 year quality guarantees.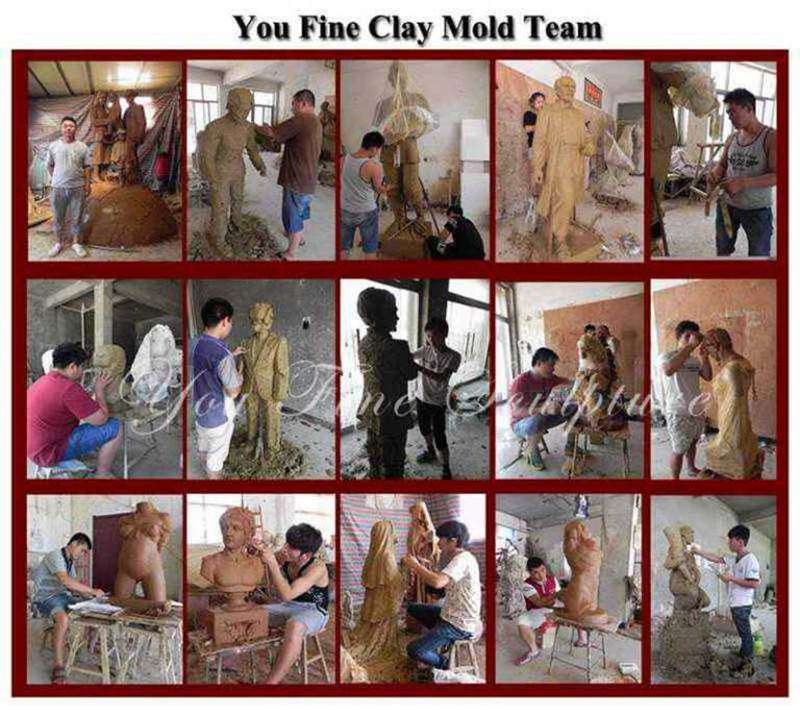 Leave your message below, and get what your favorite lion statue designs!
FEEDBACK
Last Sculpture
:
Large Bronze Deer Head Statue Metal Wall Decor for Sale BOKK-849
Next Sculpture:
Large Bronze Walking Horse Statue Racecourse Decor for Sale BOKK-733