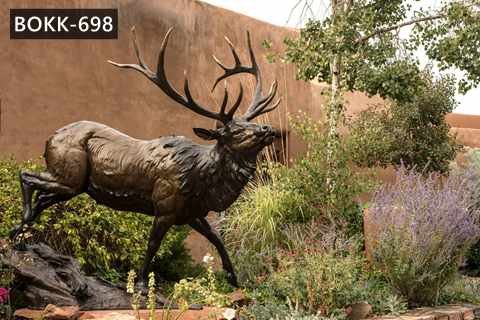 Outdoor Decorative Bronze Deer Statue Garden Decor for Sale BOKK-698
Look at this majestic outdoor decorative bronze deer statue! The antique bronze deer seems to move forward slowly under the fading sunlight.
Item No: BOKK-698
Size: Customized Size
Material: Antique Bronze
Package: Strong Wooden Case
Service: Customize Acceptable
Keyword 1: Outdoor Deer Statues
Keyword 2: Bronze Deer Statue Garden Design
Payment: T/T, Credit, Western Union, Money gram, PayPal
Get Price
Contact US
Outdoor Decorative Bronze Deer Statue Details
Look at this majestic outdoor decorative bronze deer statue! The antique bronze deer seems to move forward slowly under the fading sunlight. The big pair of antlers are like plum branches sparkling its charming everywhere. From the raised head, clear fur to spindly legs, every intricate detail perfectly shows the deer as the most beautiful creature. After patinas and polishing, it will further enhance the shock of color contrast. Perfect for garden, backyard, or a rustic hunting lodge.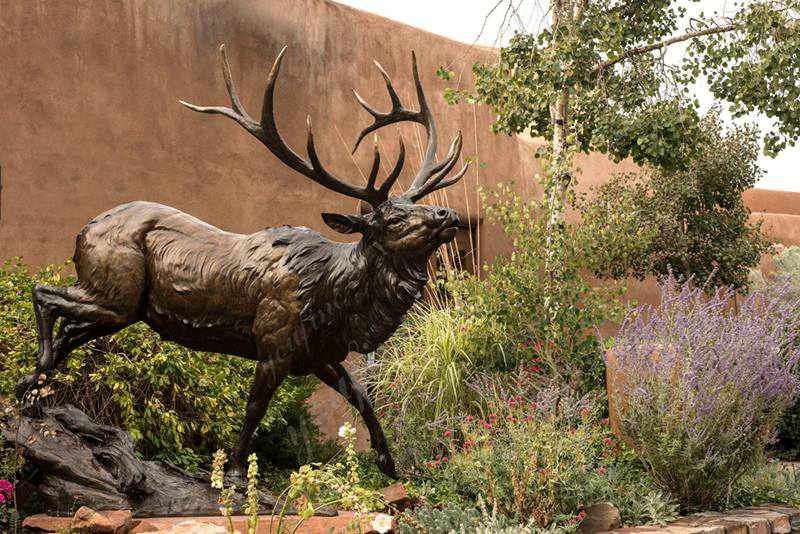 Lifesize Outdoor Decorative Bronze Deer Statue Other Designs
When you pass by this lifesize outdoor decorative bronze deer statue, you couldn't help to glance back for its beauty. As we all know, there are several kinds of deer, such as elk, moose, white-tailed deer, reindeer, sika deer, and so on. You Fine also offers a variety of bronze deer sculptures. In addition, other bronze animal sculptures are available including dogs, horses, lions, rabbits, eagles, etc. Our highly skilled masters can 100% restore the essence of animals.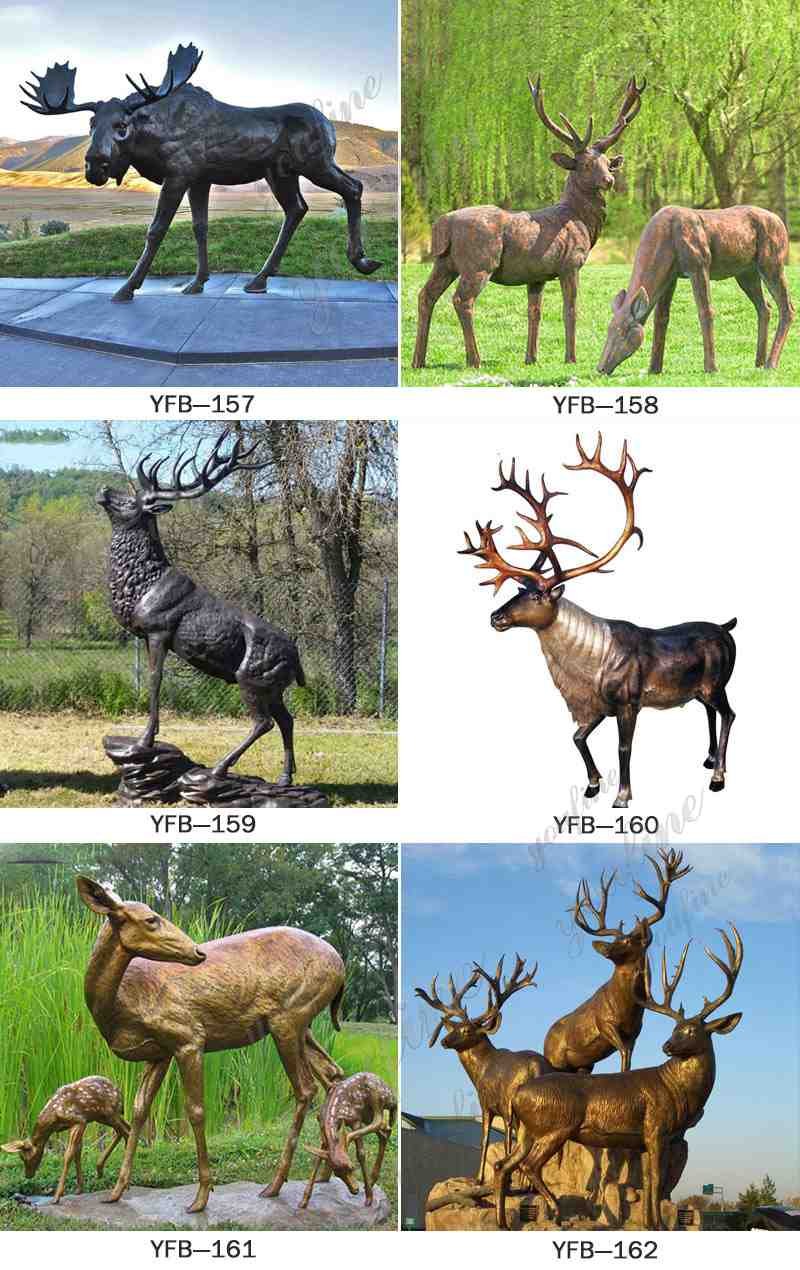 Guarantee Policy on This Large Outdoor Decorative Bronze Deer Statue
1) 30-year quality assurance:
Each of outdoor decorative bronze deer statue has a 30-year quality guarantee. This means that if you find any problems with the sculptures you buy, we will provide you with the necessary free solutions. In severe cases, the money will be returned within 7 days.
2) Lowest price guarantee:
Our price is not disputed, this is because we are a manufacturer (our own foundry) and not just a supplier. We make sure that our negotiations are in accordance with our artistic quality and your budgets.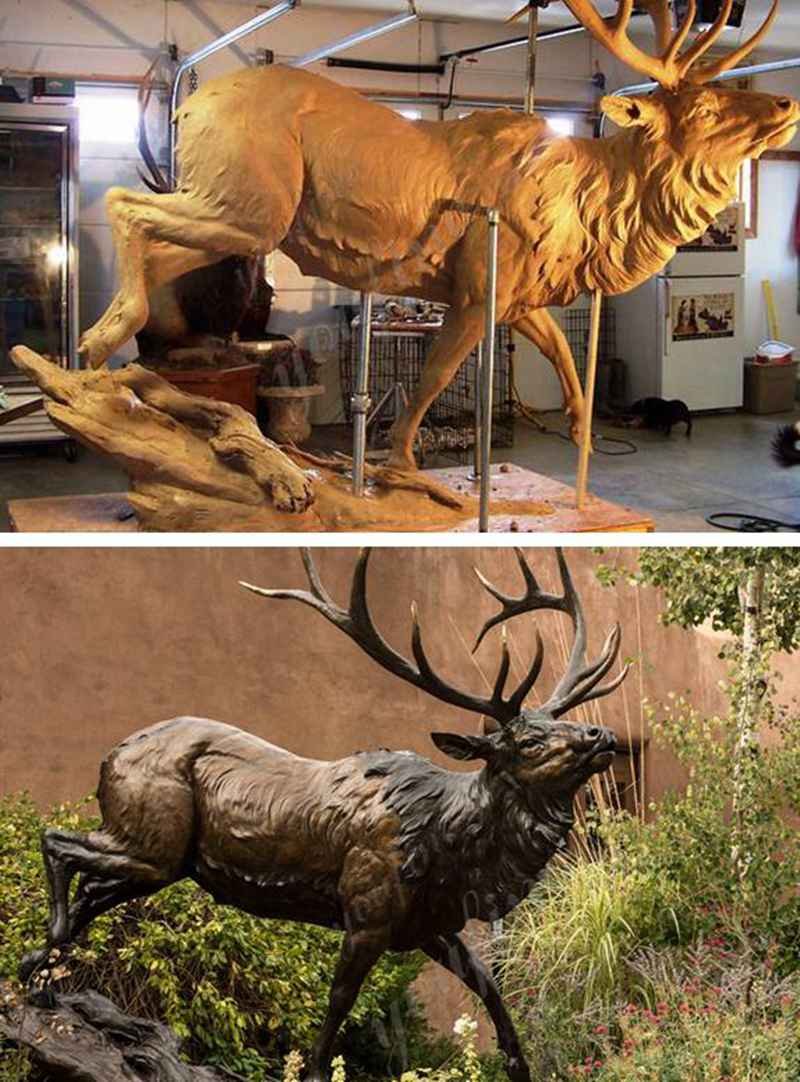 You Fine Advantages of Outdoor Decorative Bronze Deer Statue
YouFine specializes in making bronze animal sculptures for more than 35 years. We are confident enough to make them meet your needs. Using the traditional lost wax method, all bronze sculptures are made through a series of complex processes. In addition, we have the best clay mold masters and patina masters to 100% restore the animal sculptures you want. Moreover, we not only focus on high-quality bronze animals but also let customers indulge in the beauty of art.
If you find an outdoor decorative bronze deer statue you like, don't hesitate! Feel free to contact us, and get your most favorite sculptures with the most favorable price!
FEEDBACK
Last Sculpture
:
Life Size Outdoor Bronze Reindeer Statue Animal Sculpture for Sale BOKK-275
Next Sculpture:
Life Size Bronze Moose Sculpture Outdoor Decor for Sale BOK1-076