Home »
Custom Sculptures
»
BL-01 outdoor custom bronze pair of metal guardian lion statue for front gate
BL-01 outdoor custom bronze pair of metal guardian lion statue for front gate
You can use many different types of outdoor sculpture decorations to enhance the appearance of your space. However, when it comes to beauty, elegance and strength, guardian lion statue is the only option.The metal lion statue on the left looking toward  ahead,and  the bronze lion sculpture on the right with roaring open mouth.
The size of the guardian lion statue is  Length 6.6 feet, Height: 4.6 feet, Width: 3.3 feet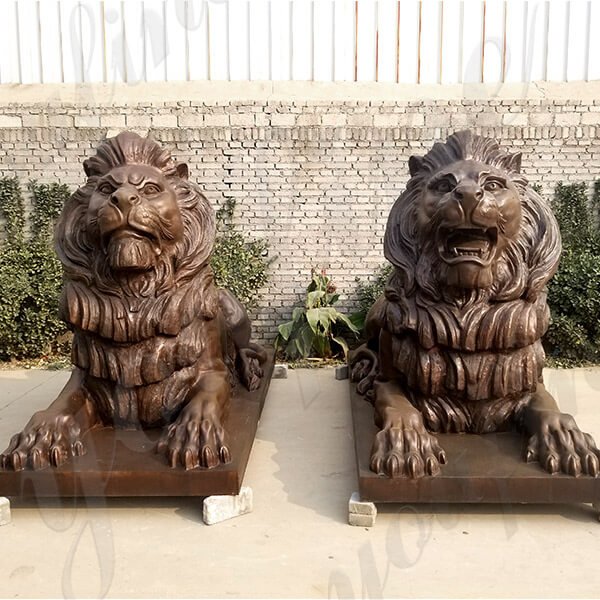 This pair of lion statues are for our client from USA, He bought the lion sculptures for front gate of his big house.the left lion statues with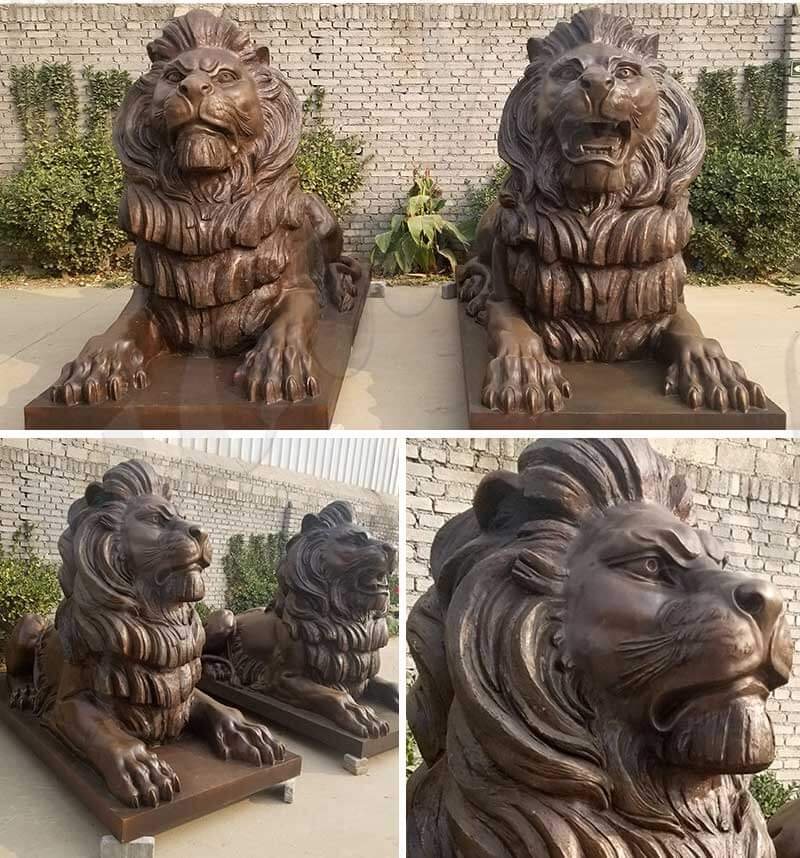 This is all you need to know when you start using them. Since ancient times, humans have made lion statues. The King of beasts symbolizes strength, bravery, ferocity, but is also used to portray the monarchy and extreme wealth. So it's no wonder we find this creature's performance so fascinating.
FEEDBACK
Last Article
:
famous Augusto Rodin bronze The Thinker sculpture Statue replica for sale Museum replica
Next Article:
Outdoor Life Size Bronze Black Flying Lion Statue Aniaml Sculpture for Front Gate BOKK-654