Home »
Product
»
Deers sculpture
»
Outdoor Bronze Life Size Elk Statues Animals Garden Sculpture for Sale BOKK-837
Outdoor Bronze Life Size Elk Statues Animals Garden Sculpture for Sale BOKK-837
This gorgeous bronze life size elk statue features large dazzling antlers on the small head.
Item Number: BOKK-837
Size: Life Size or Customized
Material: Bronze
Technique: Lost Wax Process
MOQ: 1 Piece
Production Time: 40-45 Days
Delivery Time: 15-30 Days
Insurance: Cover all the risk
Advantage: Factory Direct; Door to Door Delivery
Get Price
Call US Now
Bronze Life Size Elk Statue Details:
This gorgeous bronze life size elk statue features large dazzling antlers on the small head. When you watch this bronze elk sculpture at first sight, you will definitely be attractive by its appearance. And the huge antlers are in striking contrast with slender limbs and small head. They are composed of many branches, and some small grows with more tine antlers. And the antique branches extend straight back. This is the biggest character for this statues. Perfect for lawn ornament, hotel or garden decorations.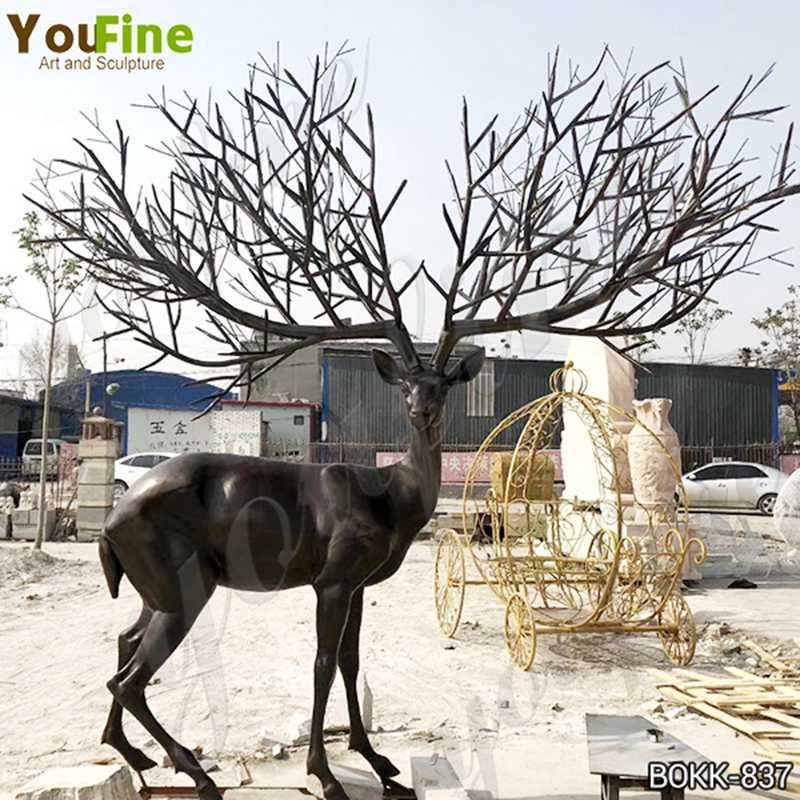 Multiple Choice:
Are you fond of this bronze life size elk statue? Don't worry, YouFine has thousands of choices for you. Whether it is elk, reindeer, moose or white-tailed deer, YouFine can make corresponding bronze products. In addition, whether it is life size or large size, customization is also accepted. If you have the favorite color you like, our professional coloring master will make beautiful patinas for you. Contact with us, and get more useful messages for you!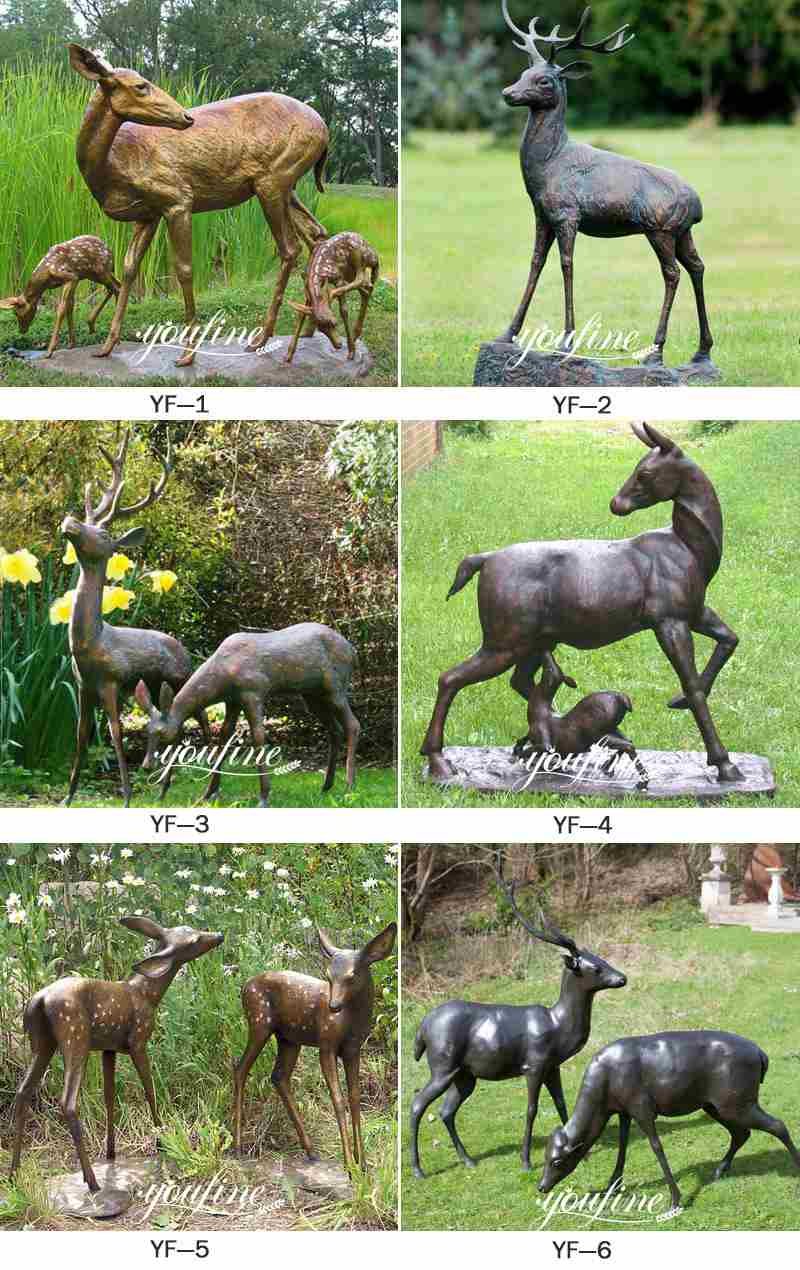 Advanced Casting Technology:
The beautiful bronze life size elk statue is hand-cast bronze and finished with antique patinas. It's cast by superb bronze casting technique- traditional lost wax method. We know that this is a time-consuming way. Because of the pursuit of excellent quality, YouFine always adopts high-quality bronze casting. It ensures that our bronze products can be passed down from generation to generation for a long time. Moreover, the annoying white spot will never appear like other manufacturers.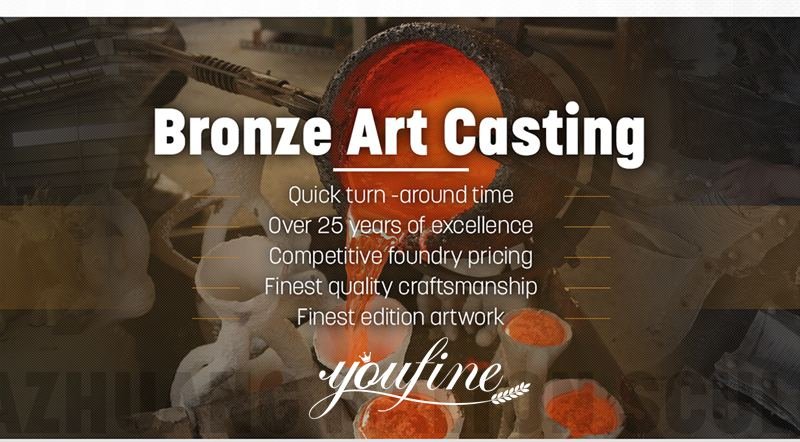 Contact YouFine:
Here at YouFine, we offer multiple choices of high quality bronze animals for you. For example, deer, lion, bear, horse, rabbit, dog, cat… If you can think of it, we can make it. These statues are designed for those who like our bronze animals. Our bronze sculptures also have long service life of the home or garden.
Leave your message below, get more information about our bronze life size elk statue.
FEEDBACK
Last Sculpture
:
Outdoor Large Bronze Horse Head Sculpture Garden Decor for Sale BOKK-708
Next Sculpture:
Famous Fernando Botero Bronze Horse Sculpture Lawn Ornaments for Sale BOKK-494