Outdoor Bronze Bear Statue Garden Animal Sculpture Factory Supply BOKK-658
Model Number: BOKK-658
Size: Any Size You Want
Material: Bronze
Technique:Lost Wax Process
MOQ: 1 Piece
Production Time: 40-45 Days
Delivery Time: 15-30 Days
Insurance: Cover all the risk
Advantage: Factory Direct;Door to Door Delivery
Get Price
Contact US
Outdoor Bronze Bear Statue Details:
If someone talks about the outdoor bronze bear statue, the first thing that occurs to people's minds must be very big and strong. Exactly! This lifelike bronze bear statue looks furry and clumsy. And the standing bear statue makes it more lively. Maybe you have seen some bears in the zoo, and they are very cute and funny when they act. And our craftsmen also have carefully watched the real bear and studied their actions and habits in person. Therefore, our masters could perfectly restore the charm of cast bronze bear statue.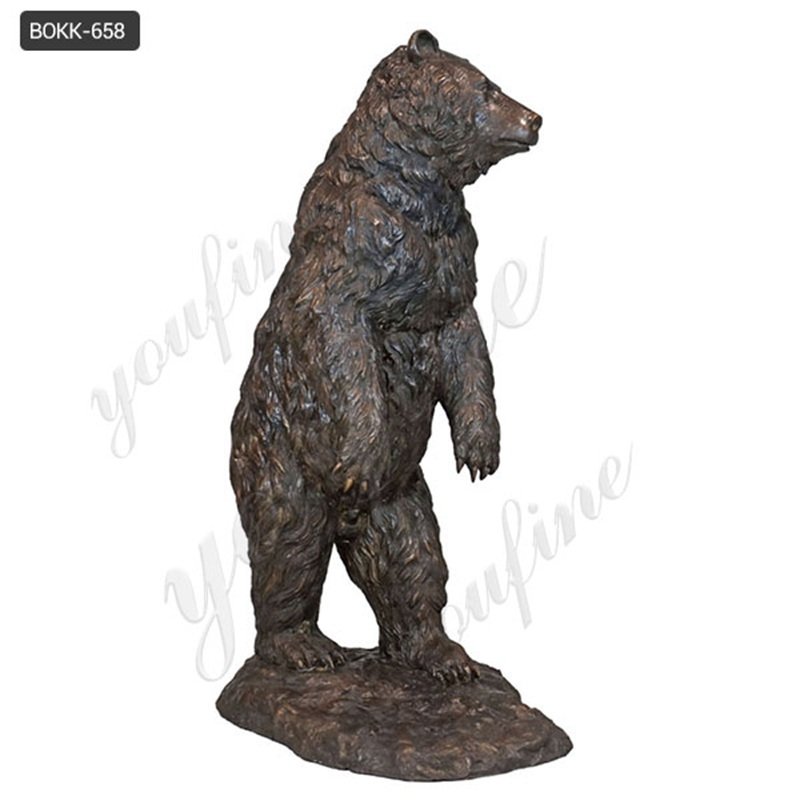 Why Are Bronze Bears So Popular?
This outdoor bronze bear statue is often placed in various gardens and parks. There are countless large bear sculptures dotted in every corner of the park. Why are they so popular? As we all know, cute animals are children's favorite, especially bears. The sense of curiosity brought by children has further enhanced the popularity of bronze bears.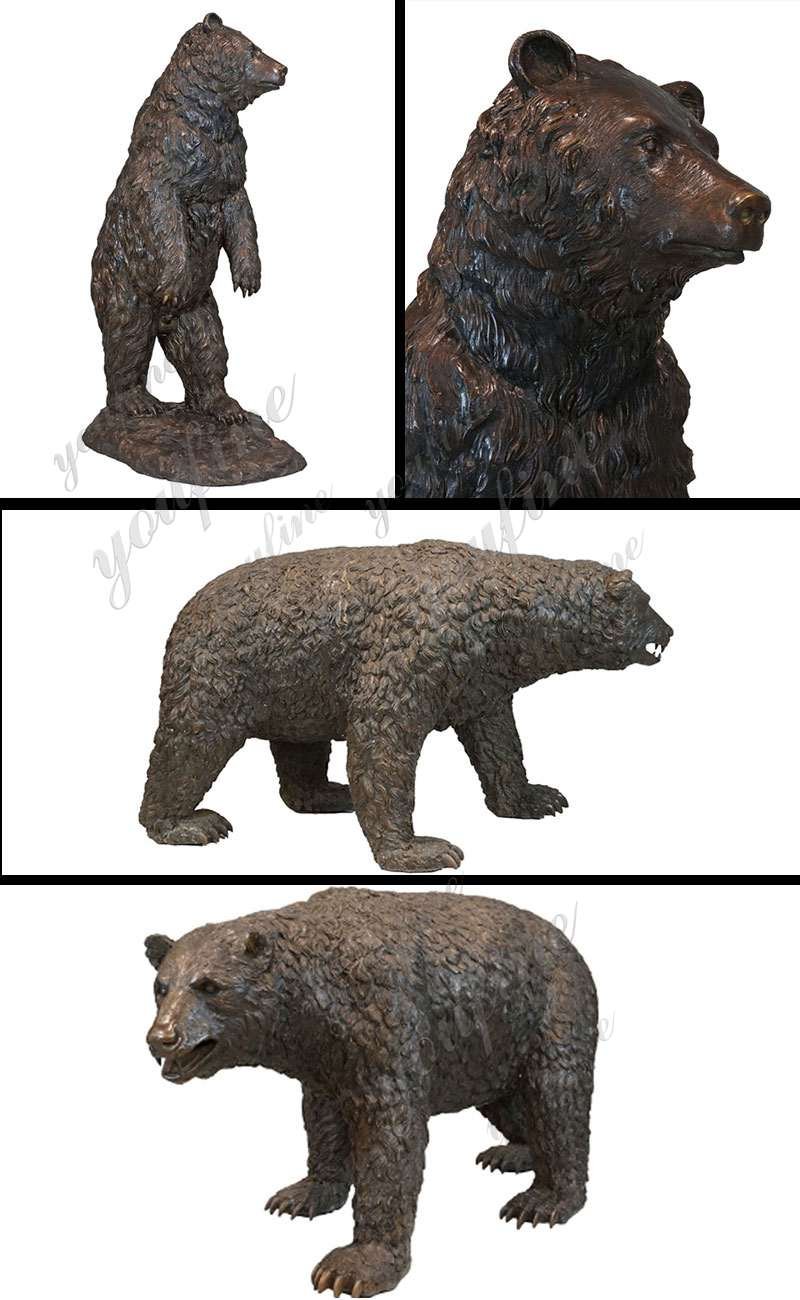 The Usage of Bronze Bears Sculpture:
The small and medium-sized bronze sculptures in the community can add highlights to the overall spatial structure of the community. It also adds more vitality, making full use of some idle or unused spaces. Therefore, this large outdoor bronze bear statue gives the elderly, children, and leisure people a better natural feeling.
Production Process:
When casting an outdoor bronze bear statue, you must pay attention to the details of the casting, especially clay molds. If making it wrong, the entire shape of the bronze bear would be failed. Our factory has the best clay mold masters, who can create the best bronze animals perfectly.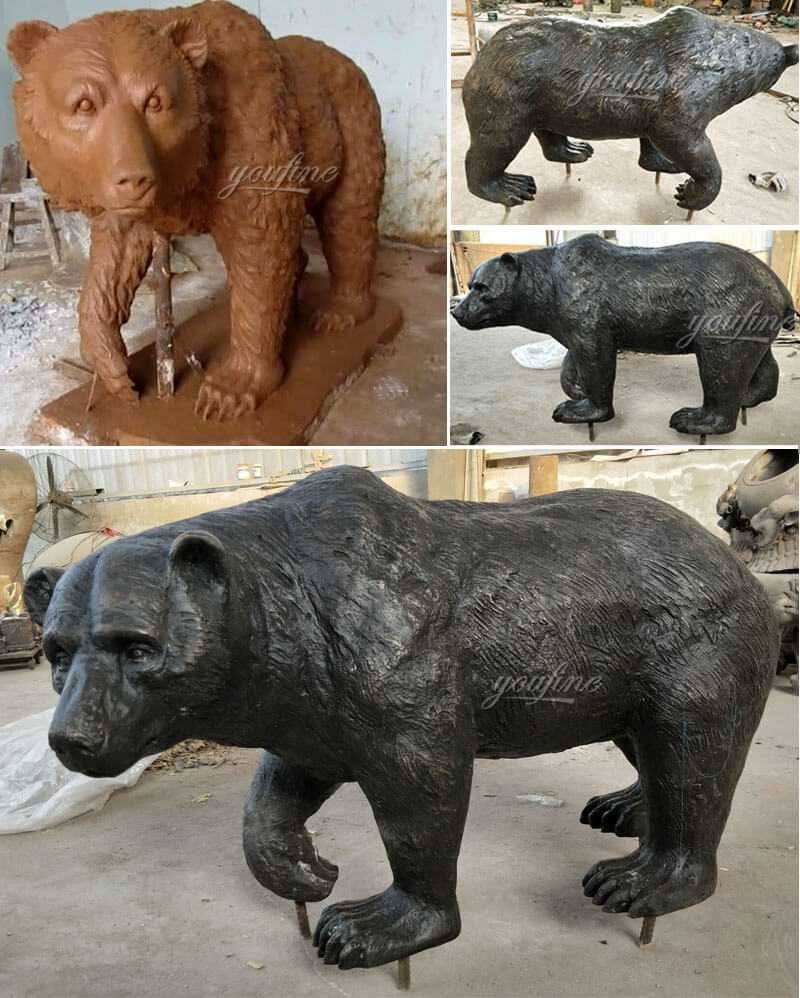 We stock and make rich bronze bear sculptures with different designs. Besides, we also have large varieties of other life-size bronze animals, such as bronze deer sculptures, bronze eagles statues, bronze horse statues, and bronze dolphins statues, etc. Contact us, and get the most favorable price!
Feel free to contact us, and get the most favorable price!
FEEDBACK
Last Sculpture
:
Large Outdoor Bronze Bald Eagle Statue for Sale BOKK-465
Next Sculpture:
Large Outdoor Antique Bronze Deer Statue Garden Ornaments for Sale BOKK-667