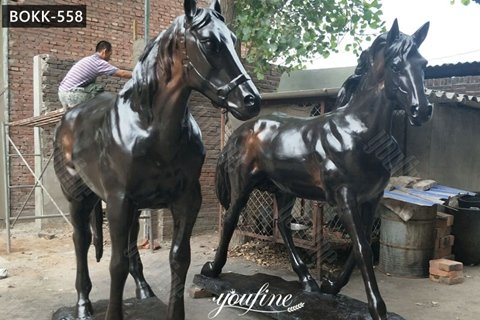 Outdoor Antique Bronze Horse Statue for Sale BOKK-558
This life size antique bronze horse statue has polished in antique bronze finish.
Item No: BOKK-558
Size: Customized Size
Material: Antique Bronze
Package: Strong Wooden Case
Service: Customize Acceptable
Keyword 1: Large Bronze Horse Head Sculpture
Keyword 2: Antique Bronze Horse Statue
Payment: T/T, Credit, Western Union, Money gram, PayPal
Get Price
Call US Now
Antique Bronze Horse Statue Details:
This life size antique bronze horse statue has polished in antique bronze finish. Very suitable for outside decoration for the park, new feed store or racecourse. Designed by our talented craftsmen, this pair of bronze horse statues have very vivid details. Each bronze horse has its own characteristics. With one walking horse, the other stands upright. Both of them have realistic details.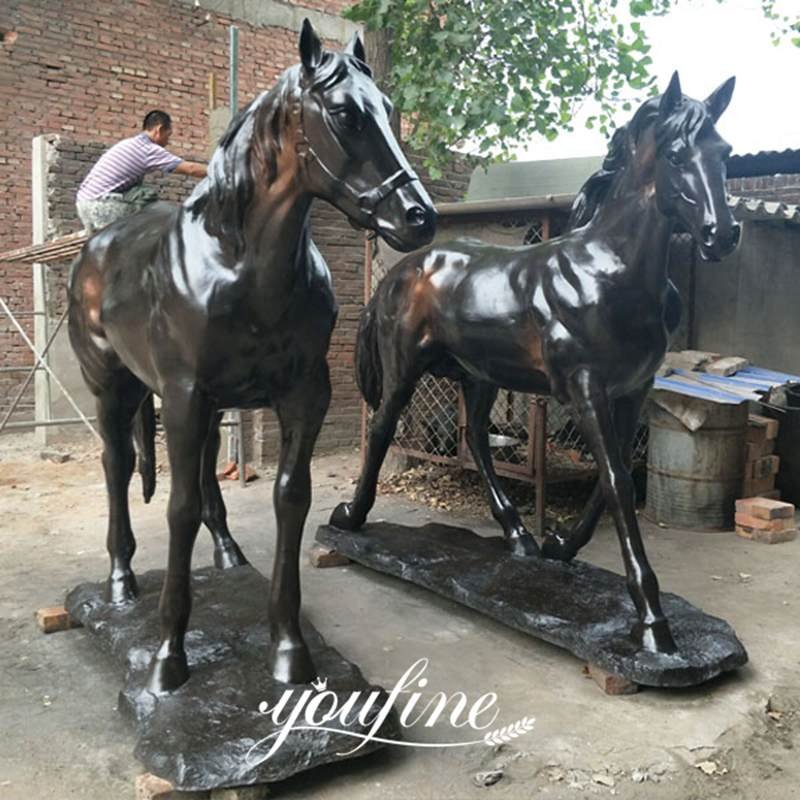 More Designs:
YouFine has made thousands of designs of bronze horse head in the past days. For example, bronze horse and rider statue, bronze race horse statue, bronze horse statue with saddle, bronze rearing horse statue, rearing horse garden statue, Arabian horse statues for sale, and large bronze horse head etc. Here we show you different kinds of horses, you can choose your favorite.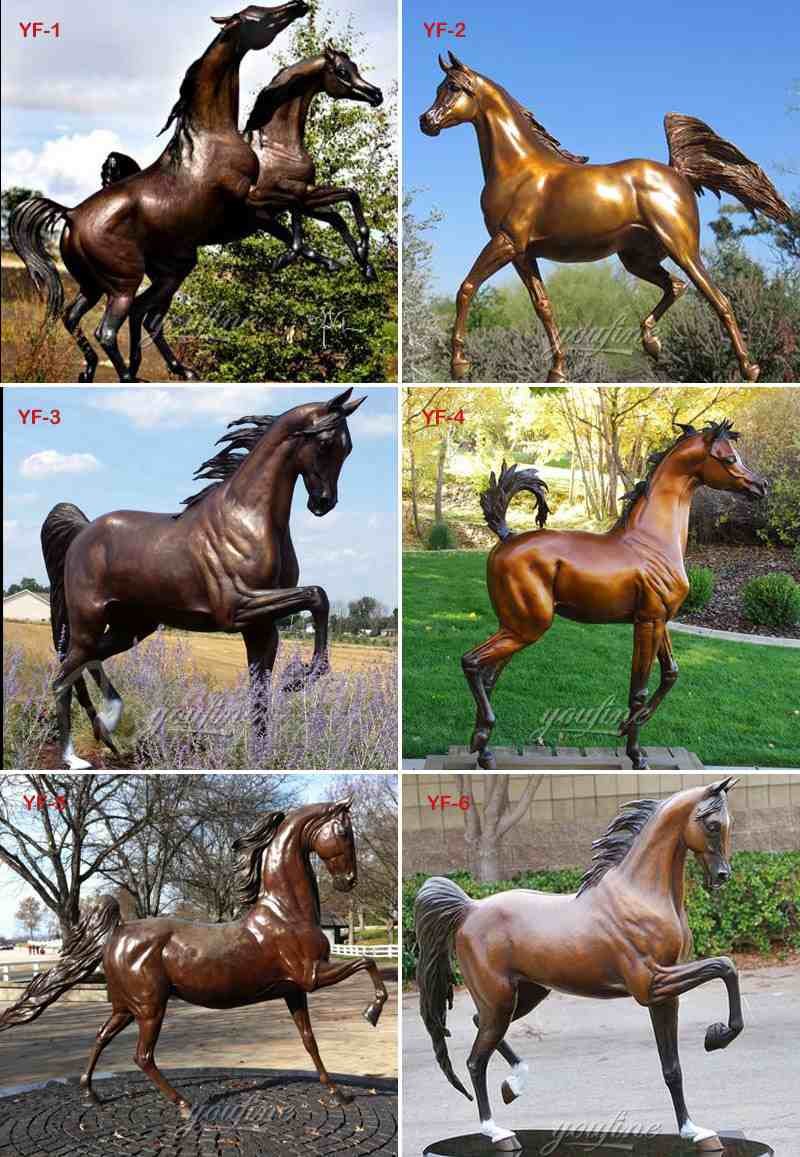 Production Process:
Make a 1:1 clay model according to the drawings and requirements of the buyer. Use plaster or silica gel to rebuild the mold on the surface of the finalized clay model. After the plaster or silica gel mold is cured, the mold will be placed in the wax mold workshop. Brush the surface of the mold with water, and then brush the release agent twice to be even and in place. Make the wax pattern, pour the melted wax liquid on the surface of the gypsum mold with a container, the thickness is appropriate, and maintain uniformity.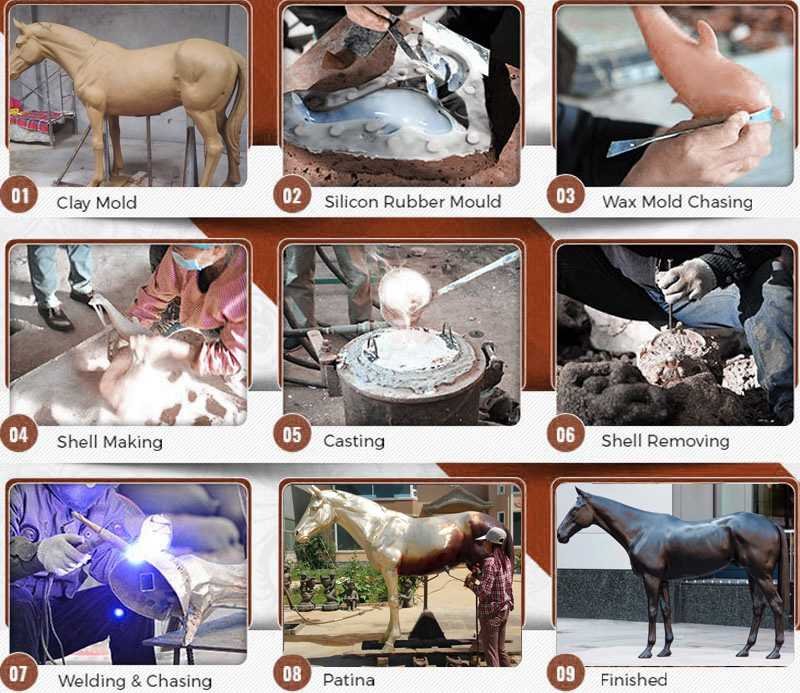 Polishing and Installation:
This  antique bronze horse statue also has high polishing. Polish the highlights, use a soft cloth on the surface of the sculpture to wipe out the original color of the sculpture, which is a partial brightening, and the overall sculpture shows a layered, rich and full effect. Installation: Put the finished sculpture on the cement base or floor, punch holes, embed iron underneath, weld, and reinforce it firmly and stably.
You are more than welcome to visit our foundry, and come to see the production process in person!
FEEDBACK
Last Sculpture
:
Large Bronze Elk Deer Statue From Australian Feedback
Next Sculpture:
Large Bronze Horse Head Statue Still Water for Sale BOKK-708