Home »
Blog
»
Modern New Temporary Floating Art Bronze Animal Sculpture—The Happy Castaways
Modern New Temporary Floating Art Bronze Animal Sculpture—The Happy Castaways
This modern floating art blue bronze animal sculpture was created by Demers-Mesnard and assembled by artists Isabel Demers and Fanny Mesnard.
The image of the floating artwork is a group of happy little animals living freely on the green grass. These happy animals are also abundant, including kangaroos, elk, bunnies, leopards, hedgehogs, and many more. Its creators have stated that we want the work to be both poetic and provocative. They hope that while they bring joy to people, they also inspire people to pursue freedom and exploration.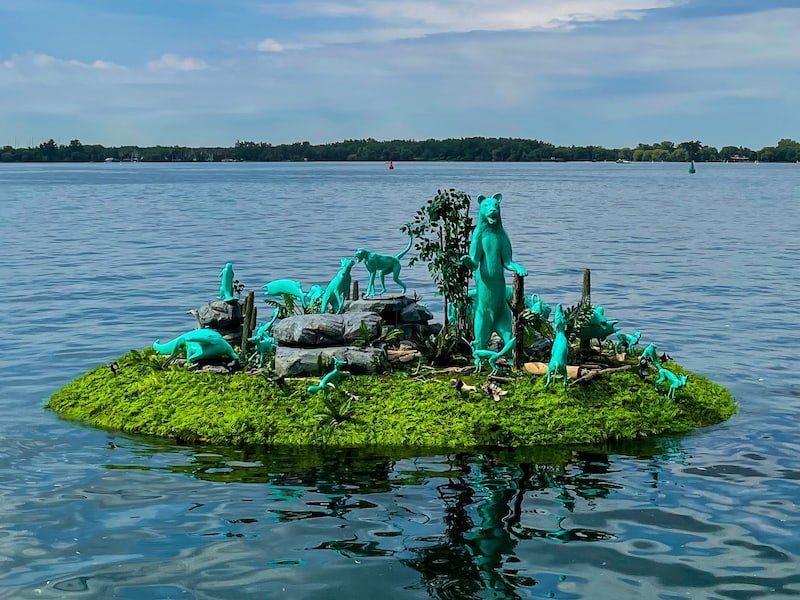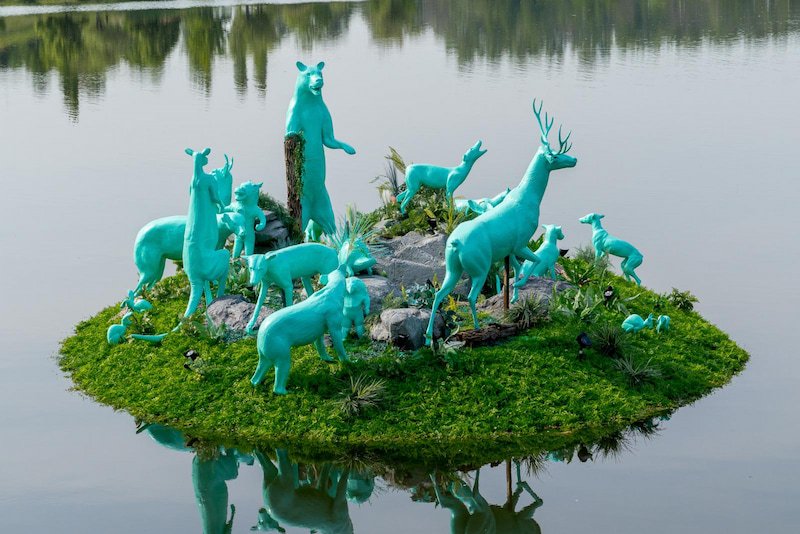 These lifelike critters are made of high-quality bronze. Each one is alive and well. They gather in groups of three or five, communicate, or enjoy a happy time alone.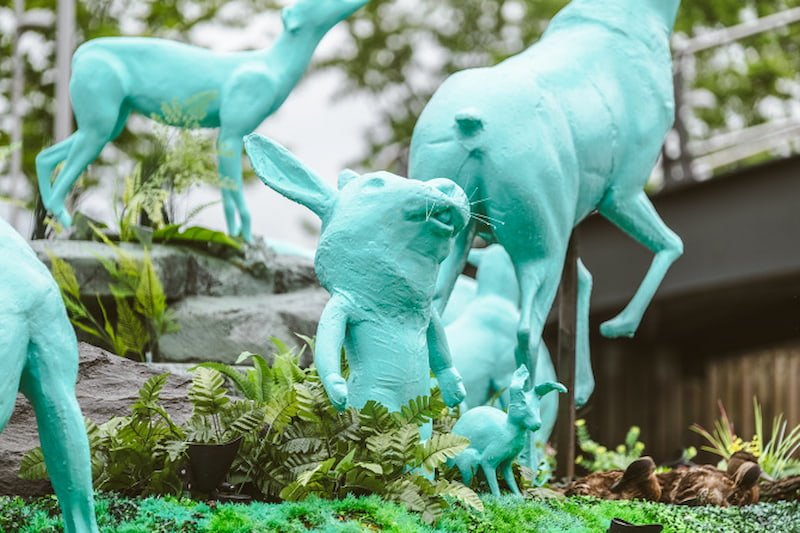 The characteristic of floating art has raised this sculptural artwork to a new level. Floating means that it is not fixed and can be moved to change scenes at any time. In this sense, it seems to have the meaning of freedom again. At the same time, freedom corresponds to the lifestyle of contemporary people and the quality of life they have been pursuing. So it can be said that this floating art copper animal sculpture is a symbol and sustenance of people's life.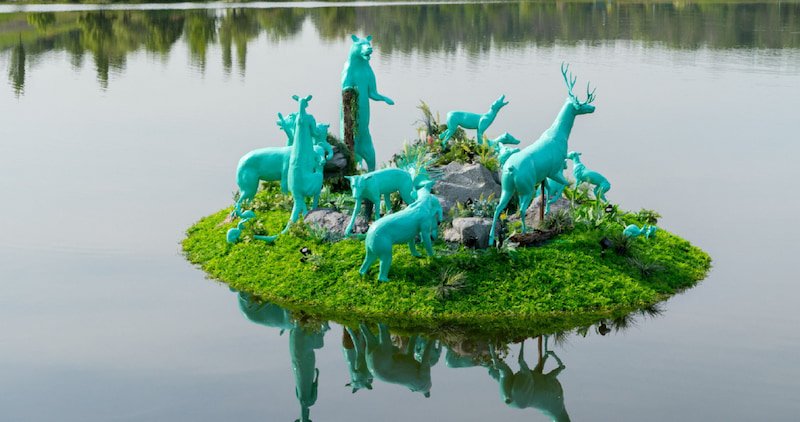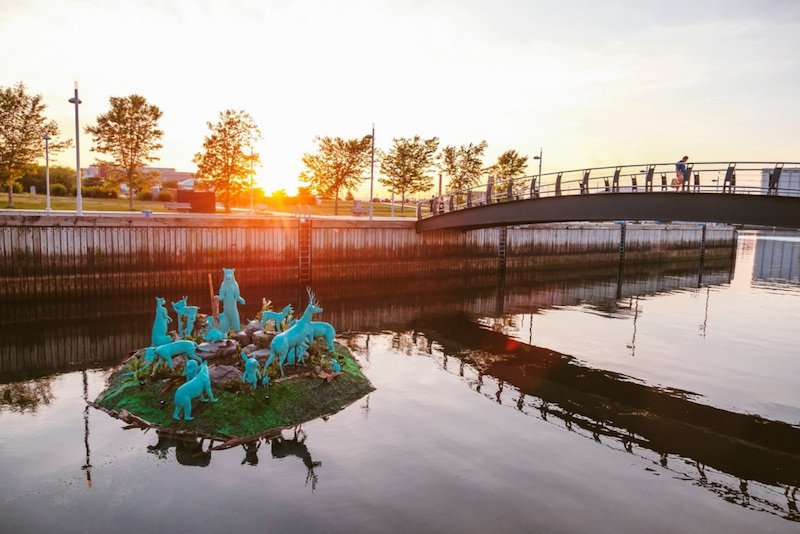 Let your imagination run wild. In the center of the basin floats a mysterious island inhabited by surreal and eclectic animals. This magical oasis seems to have broken off from a distant landmass and drifted here again to bring us its bizarre inhabitants. Day and night, the merry castaways stand on their island, inviting us to dream together of a more harmonious and peaceful world. This situation, how like a group of explorers in a fairy tale all the way through the experience ah!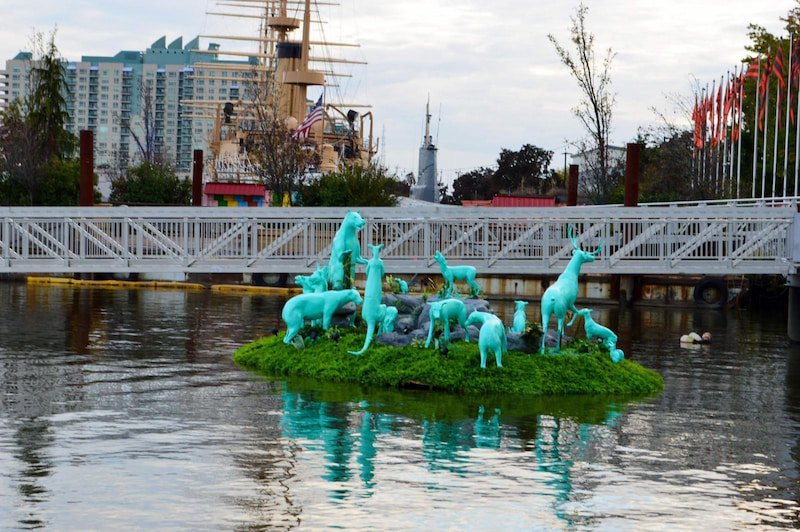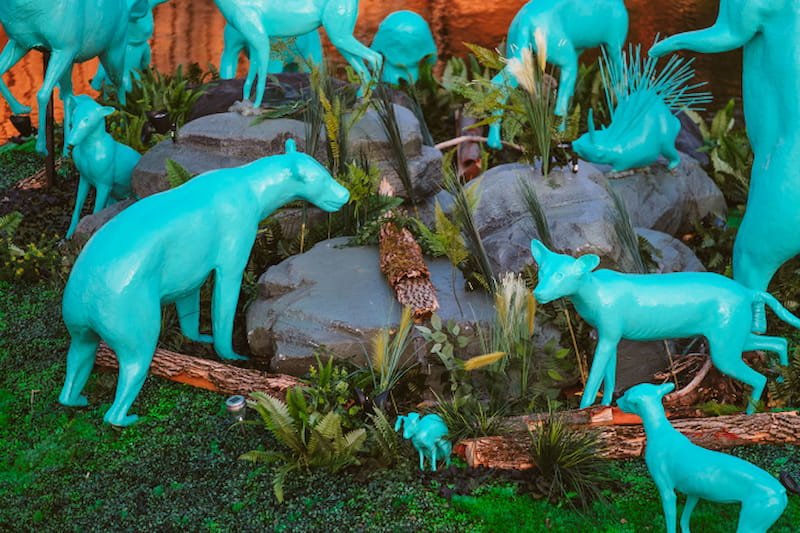 YouFine is a factory specializing in creative bronze animal statues. We are not only "participants" in urban architecture, but also "creators" who improve the quality of family life. The bronze sculptures produced and designed by us appear on the streets of various countries, art galleries, galleries, private homes, etc., adding an artistic atmosphere and lively atmosphere to different places.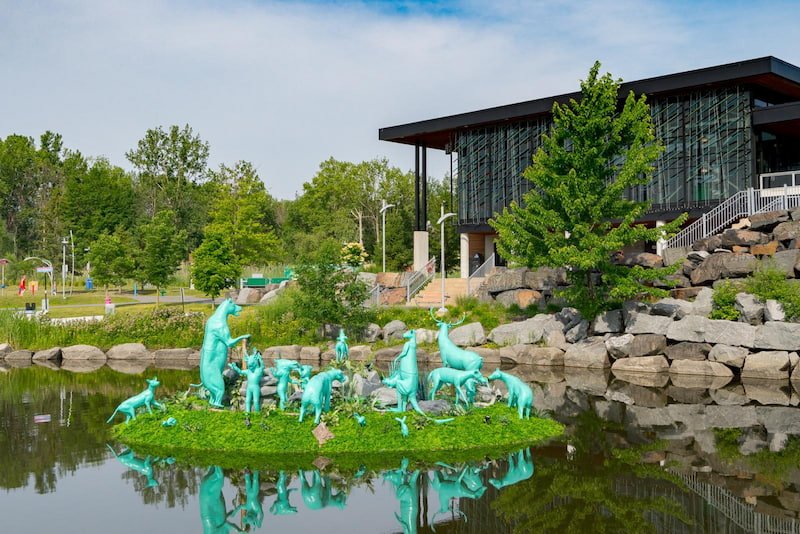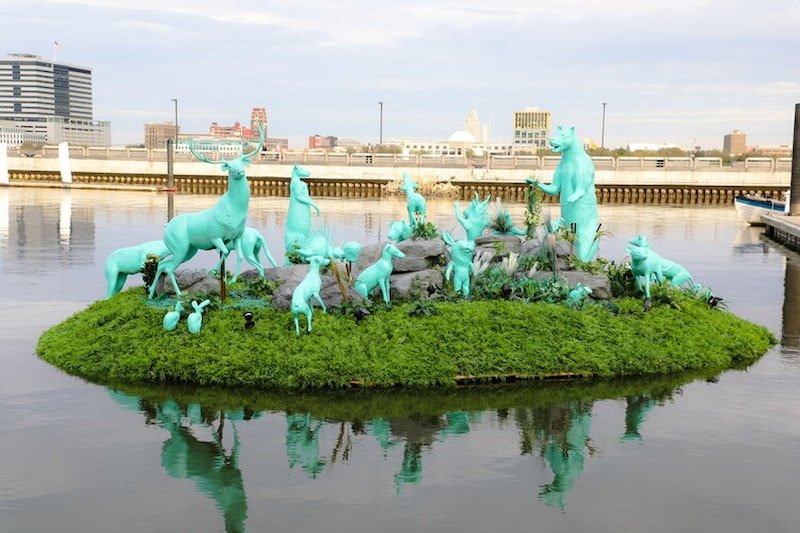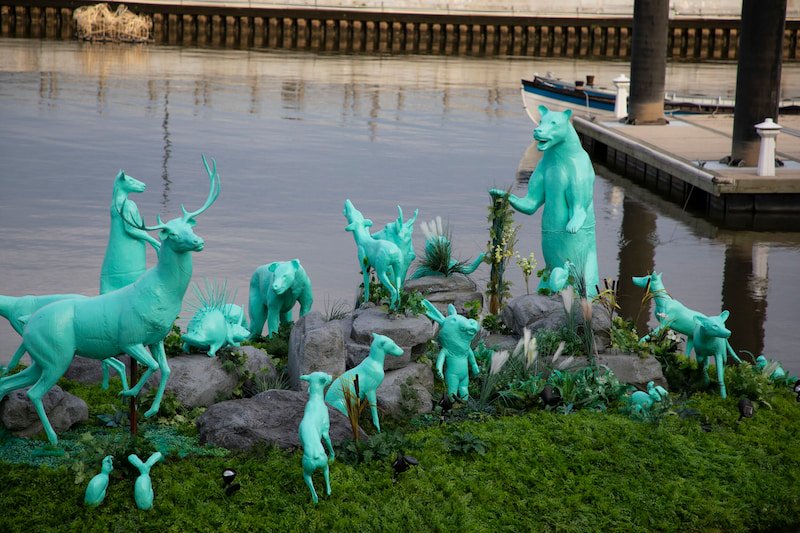 So, do you also want a floating sculptural artwork that symbolizes freedom and adventure? We can design creative shapes for you, support customized sculpture colors, and provide various design drawings and timely feedback on the production process. If you need it, please fill in the necessary information below. Our professionals will get back to you shortly.
FEEDBACK
Last Article
:
Creative Outdoor Melting Cow Popsicle Sculpture Urban Decor CSS-512
Next Article: