Home »
Blog
»
Life Size Unique Gorgeous Antique Casting Bronze Bust Statue Of A Horse Head For Indoor Decor
Life Size Unique Gorgeous Antique Casting Bronze Bust Statue Of A Horse Head For Indoor Decor
The horse always gives people the impression of being energetic and healthy, so the bronze horse is a hot product recently, and the bronze horse bust is also very popular.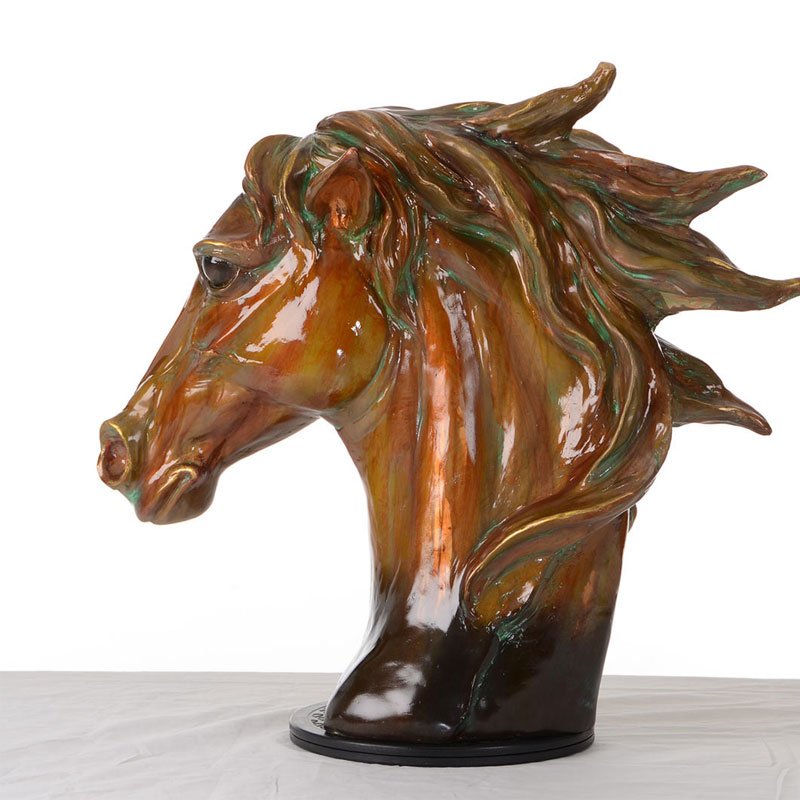 This gorgeous bronze bust of a horse is unique and filled with a raging vibe of energy. The horse seems to be excited or spooked. He bends his head down towards his body as his hair flows upwards as if he is bucking and he opens his mouth letting out a neigh. This sculpture is beautifully detailed and is sure to look great on any mantle,shelf,or table. This sculpture is 100% bronze and is handmade. This sculpture was cast using the "lost wax method" and it is mounted on a marble base.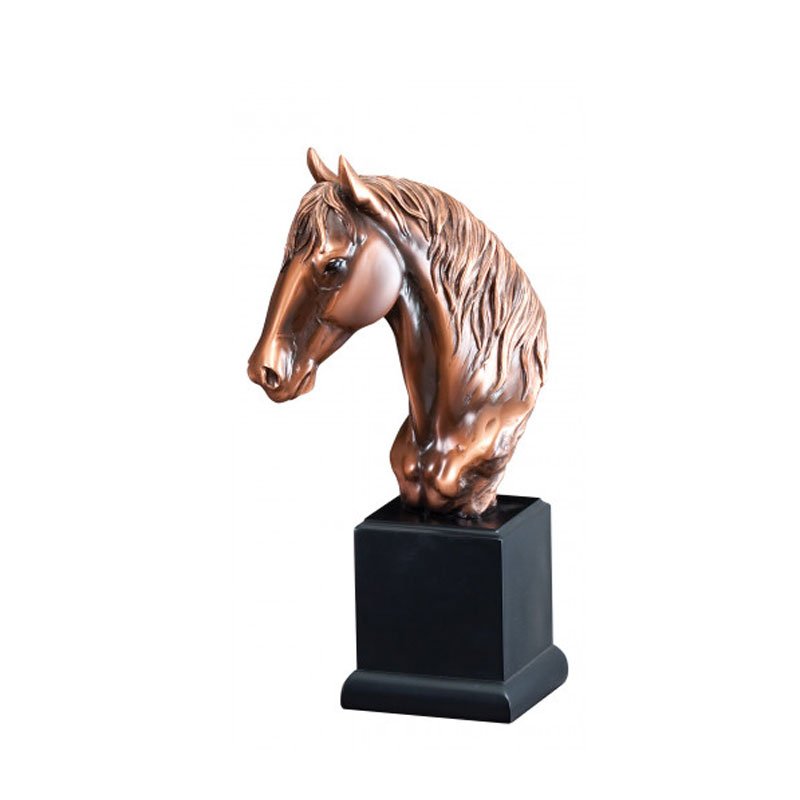 Even if it is the same bronze horse bust design, our master can make different effects, nostalgic or modern according to your requirements. Our master has rich experience and inherits skills.
Of course, there are a few things you need to do.
1.Provide a design pattern you want (of course, you can also tell us the pattern you imagine if you can describe it well enough)
2.Tell us the size you want (we can make enough large sculptures if you want)
3.Tell us the quantity you want (as long as you need it, we can provide it all the time, no time limit, and serve you for a lifetime)
4.You can also tell us your purpose. We have professional teachers and teams to provide you with all good Suggestions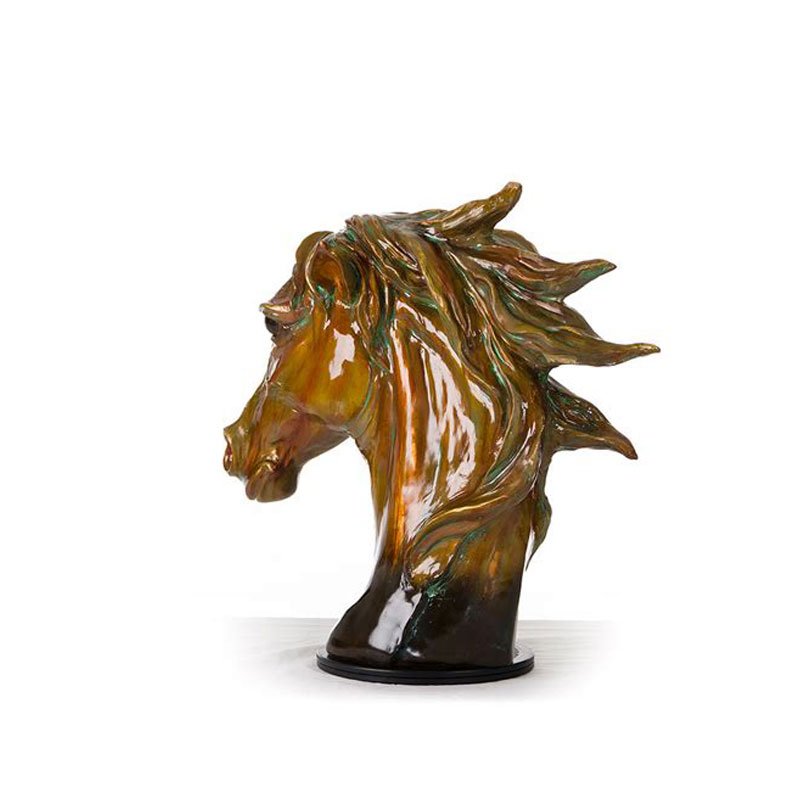 So,Are you interested in our bronze horse bust? If not, no problem,we can make marble horse too. Just you need, we can supply. If you are interested in our bronze horse now,please contract us, we are waiting for you.
FEEDBACK
Last Article
:
Popular Equestrian Galloping Running Horse Statue - Figurine with Bronze Finish
Next Article:
Antique Bronze Horse Statue Original Aldo Vitaleh Indian On Horse A Tribute To Remington Replica Bronze Sculpture For Home Decor For Sale