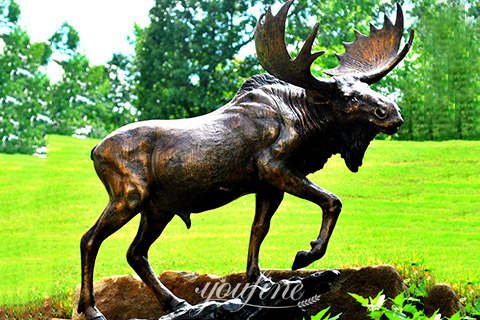 Life Size Outdoor Bronze Moose Statue for Garden BOK1-329
This bronze moose statue is highly realistic, perfectly showing the details and features of the moose road. It's easy to think of a real moose when it's adorned on a lawn.
Item No: BOK1-329
Material: Bronze
About Us: 39 Years Factory
Technique: Lost Wax Process
Service: Customize Acceptably
Size: Life Size or Customized Size
Get Price
Contact US
Sculpture Introduction
This bronze moose statue has fine detail. This is a very realistic railway statue, and it shows every physical feature of the moose to the fullest. The moose's big feet, powerful muscles, and the way it's climbing up are so realistic. Such deer statues are undoubtedly fascinating. When this bronze statue is decorated on the outdoor lawn, it is easy to let people feel a wild environment interest.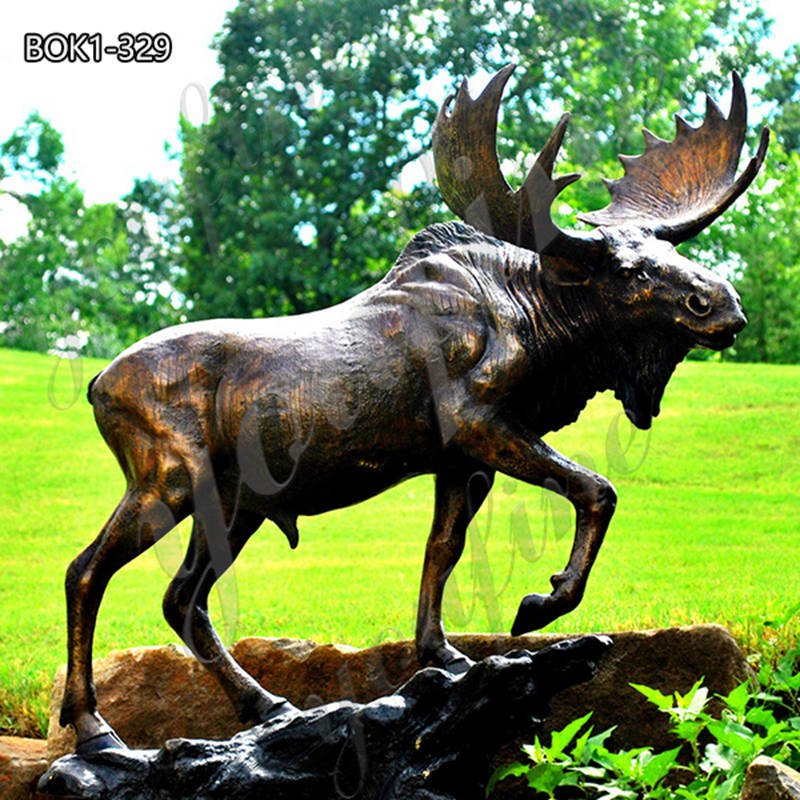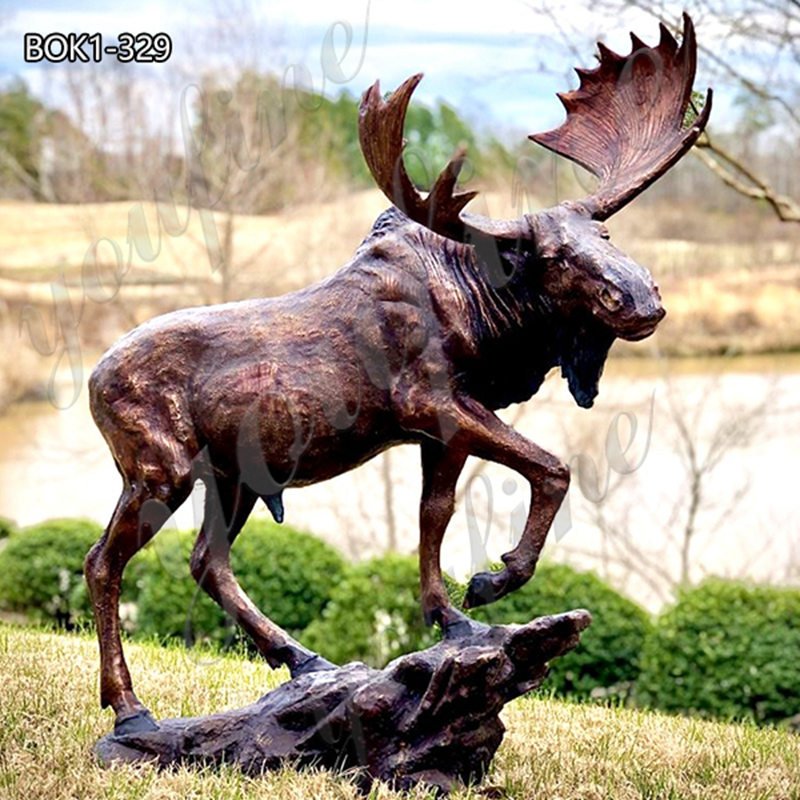 More Deer Sculpture Options:
YouFine is a bronze sculpture foundry established in 1983, so we could offer you the largest selection of bronze deer sculptures in the world. This includes deer statues, elk statues, reindeer statues, sika deer statues, bronze moose statues, doe and fawn statues, and more. At the same time, we also support custom design, you could choose the design you like, then tell us the size and color you need, and we would customize it for you. If you have your own ideas, our design could also design suitable drawings for you according to your needs. We also have customers who would send us some real deer photos, and then we would restore and customize them according to their requirements.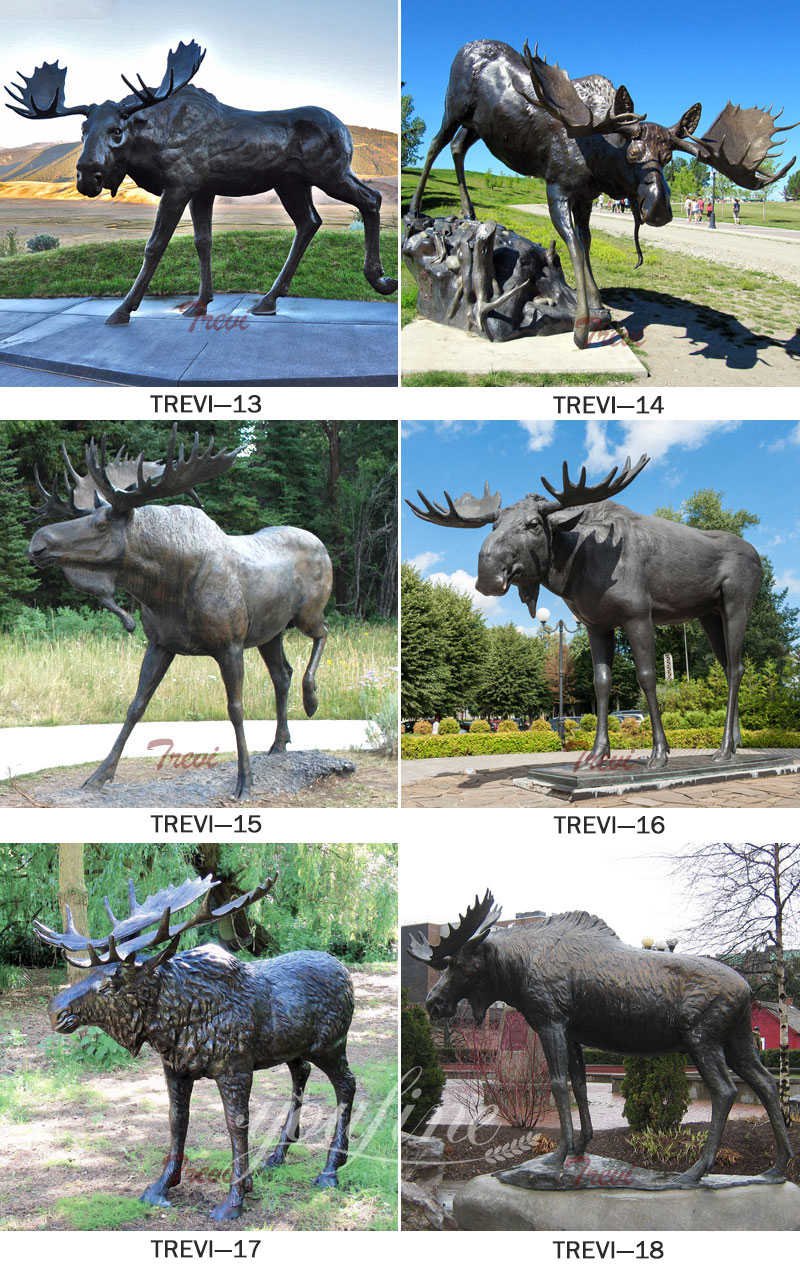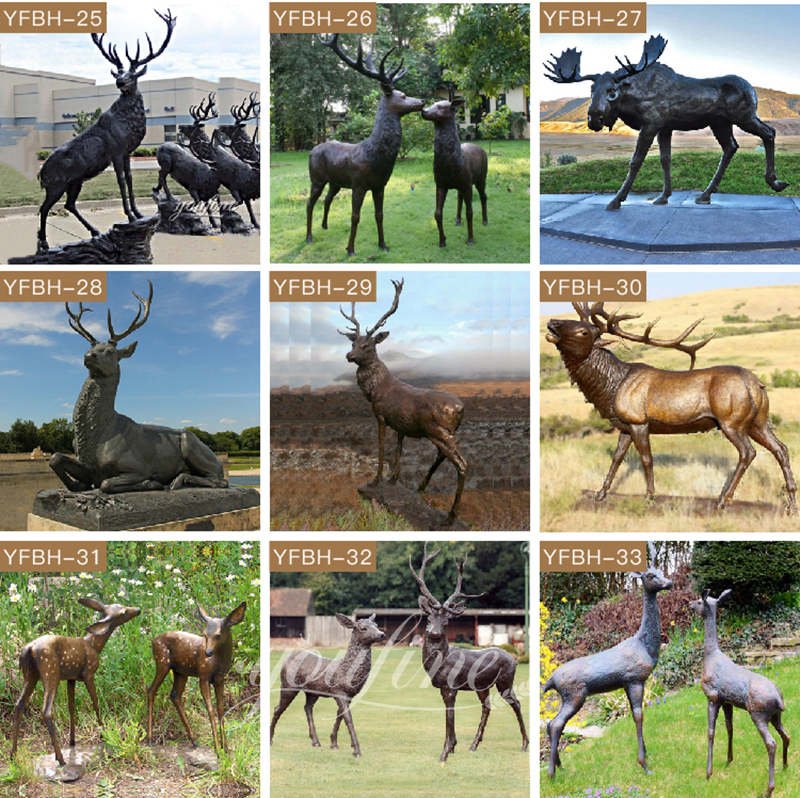 High-Quality Guarantee:
Since we use high-quality bronze as raw material when making our bronze moose statue, we add some other metal elements to our bronze to ensure that our bronze is not only good in circulation but also very strong. Therefore, our bronze sculptures not only have good quality and could exist outdoors for more than a hundred years, but also have perfect details. Therefore, all deer sculptures in our factory are real art collections. These fine bronze statues are weather-proof and could be used for hundreds of years in any indoor and outdoor environment without any quality issues.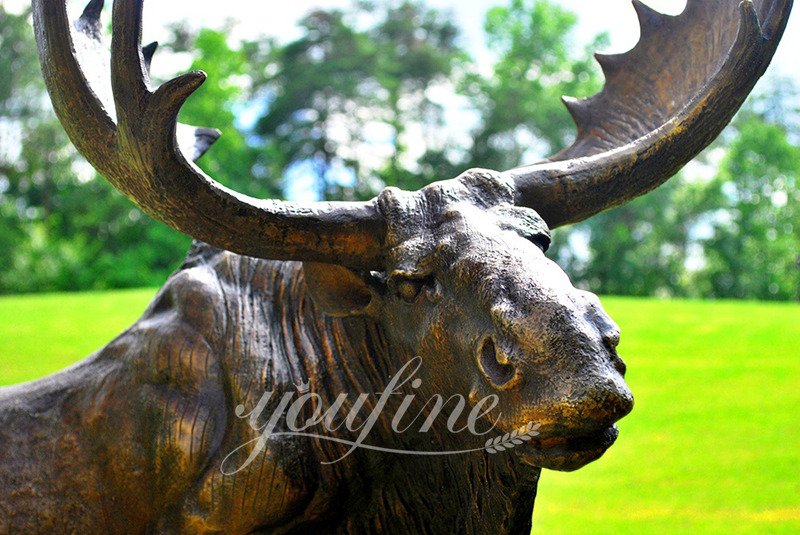 Money-saving Tips:
YouFine has a preferential policy for customers, that is, the models in our model room could be used by our customers for free. If our client chooses a moose figurine design with ready-made models, then our client would save at least a thousand dollars in model fees, and the waiting time for the sculpture would be less. Moreover, we are still factory direct sales, so the price of our bronze sculptures is very good in itself. So you could buy cheap bronze moose sculptures from YouFine.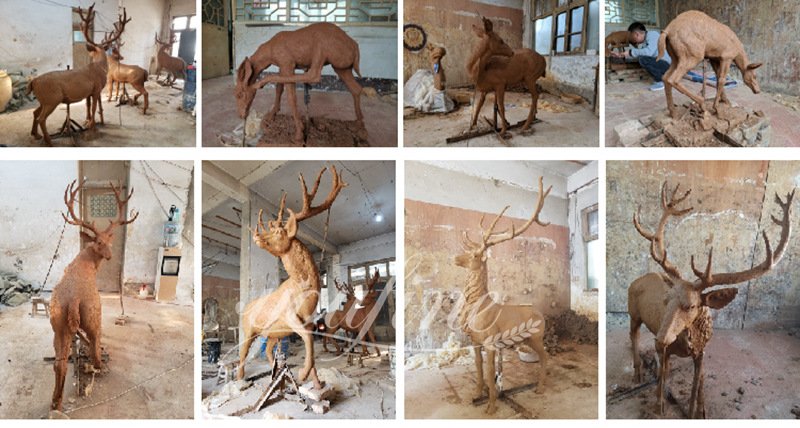 You could feel free to contact us to get the information you want.
FEEDBACK
Last Sculpture
:
Large Metal Marlin Fish Statue Garden Decor Original Design CSS-868
Next Sculpture:
Geometric Stainless Steel Animal Sculpture Deer Yard Ornaments Wholesale CSS-786