Home »
Product
»
Bears Sculpture
»
Life Size Grizzly Bronze Mother Bear and Cub Statue Garden Animal Ornaments for Sale BOKK-676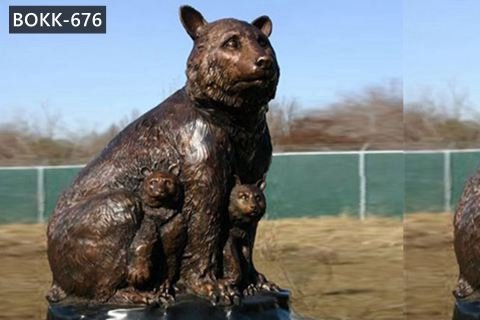 Life Size Grizzly Bronze Mother Bear and Cub Statue Garden Animal Ornaments for Sale BOKK-676
This beautiful bronze mother bear and cub statue depict black grizzly bear family enjoying life together.
Item No: MOKK-652
Size: Customized Size
Material: Grade A Marble
Insurance: Cover All the Risk
Technique: Hand Carved, Polished
Advantage 1: Free Custom Service
Advantage 2: Carved Letters is Available
Advantage 3: Factory Direct; Door to Door Delivery
Get Price
Contact US
Bronze Mother Bear And Cub Statue Details:
This beautiful bronze mother bear and cub statue depicts black grizzly bear family enjoying life together. The two carefree bronze bears are innocent in their mother's arms, but their mother is always on guard. The bronze bear mother has done her duty well, as a sentry and guardian of love to protect the bear. Using high-quality black granite as solid base, this life size grizzly bronze piece is perfect for gardens, backyard or squares. YouFine top masters express the maternal love of animals to the fullest.
Bronze Animal Statue More Designs
This gorgeous bronze mother bear and cub statue is one of the best bronze bear sculptures in our factory. Because of its honest and beautiful appearance, the bears are full of strength and agility popular all over the world. In addition, YouFine is proud of offering a wide selection of bear statues with different designs and sizes. If you are looking for a life-size bronze animal statue, such as bronze horse, bronze eagle, bronze dog, bronze tiger statue, etc., You Fine is the right place!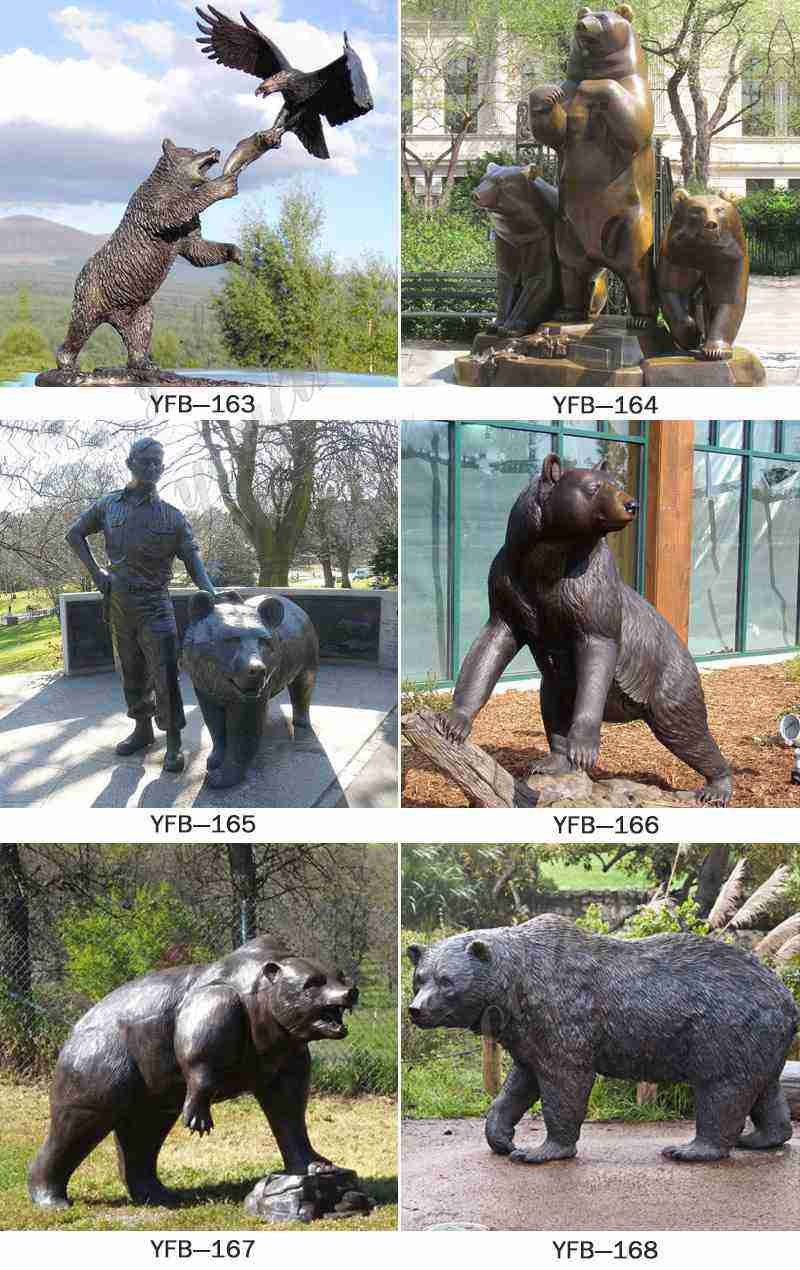 High Craftsmanship
As we all know, high-quality bronze sculpture is our only standard in YouFine including this bronze mother bear and cub statue. All our bronze animals use advanced silicone precision casting technique. This technology ensures that there will be no white spots on the surface of the bronze products. Moreover, all our bronze sculptures have 1:1 clay models. In this way, we could completely restore the essence of sculpture. Besides, the best experienced masters modify the wax details to ensure the 100% similarity of the products.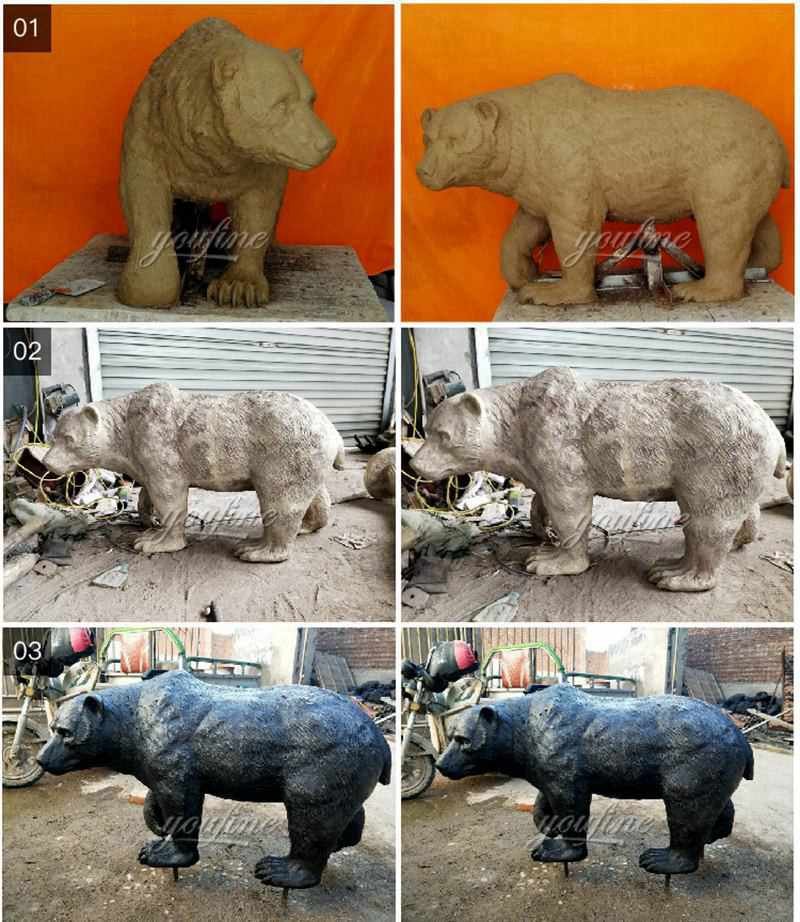 Our Mission
For this bronze mother bear and cub statue, we are dedicated to offer high quality of bronze sculptures. We specialize in bronze statues and bronze animal sculptures with more than 35 years of experience. We know well about what our customers need most. Please rest assured that we will provide high-quality bronze products with the best prices. We hope that you can experience the personality, emotion and spirit of the animals we cast in bronze.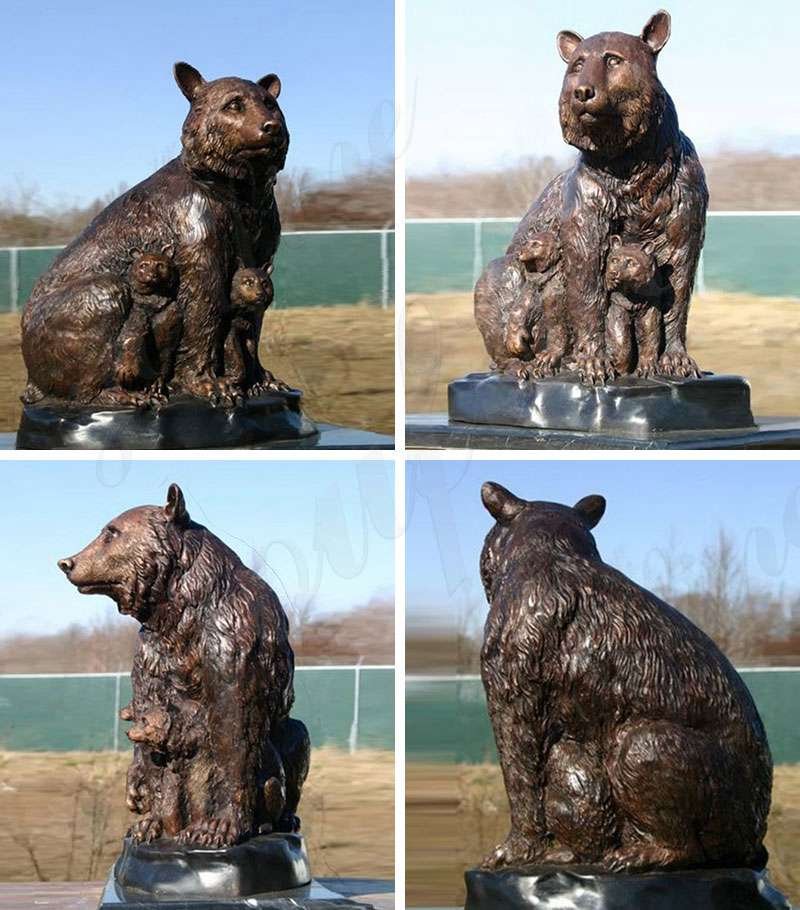 You Fine factory sticks to lead people on a journey of discovery of bronze animal sculptures. And make every artworks beautiful, majestic and mysterious!
FEEDBACK
Last Sculpture
:
Life Size Bronze Rottweiler Dog Statue Garden Decor for Sale BOKK-552
Next Sculpture:
Life Size Bronze Mare and Foal Horse Sculpture Lawn Ornaments for Sale BOKK-866