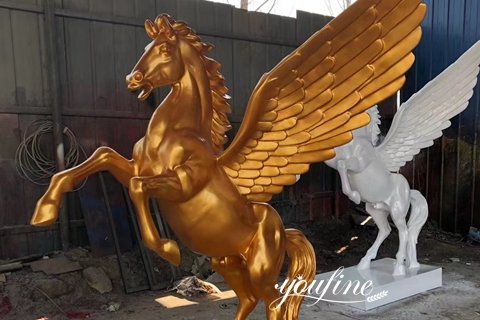 Life Size Golden Winged Horse Sculpture for Sale
This life size golden winged horse sculpture seems flying up on the solid bronze base.
Material: Bronze
Color: The Picture Color or Customized
Size: Life Size or Customized
Package: Strong Wooden Crate
Service 1: Customized Service
Service 2: Trade Assurance
Get Price
Call US Now
Golden Winged Horse Sculpture:
This life size golden winged horse sculpture seems flying up on the solid bronze base. The most prominent part is the whole bright golden bronze finish. The roaring gestures also makes it full of mighty momentum. With the front hoof raised high, this large golden horse will be an ideal decor for any place including parks, squares, pedestrian streets, shopping malls, plaza, etc. Using high-quality bronze or brass, quality material makes our horses more vibrant and durable.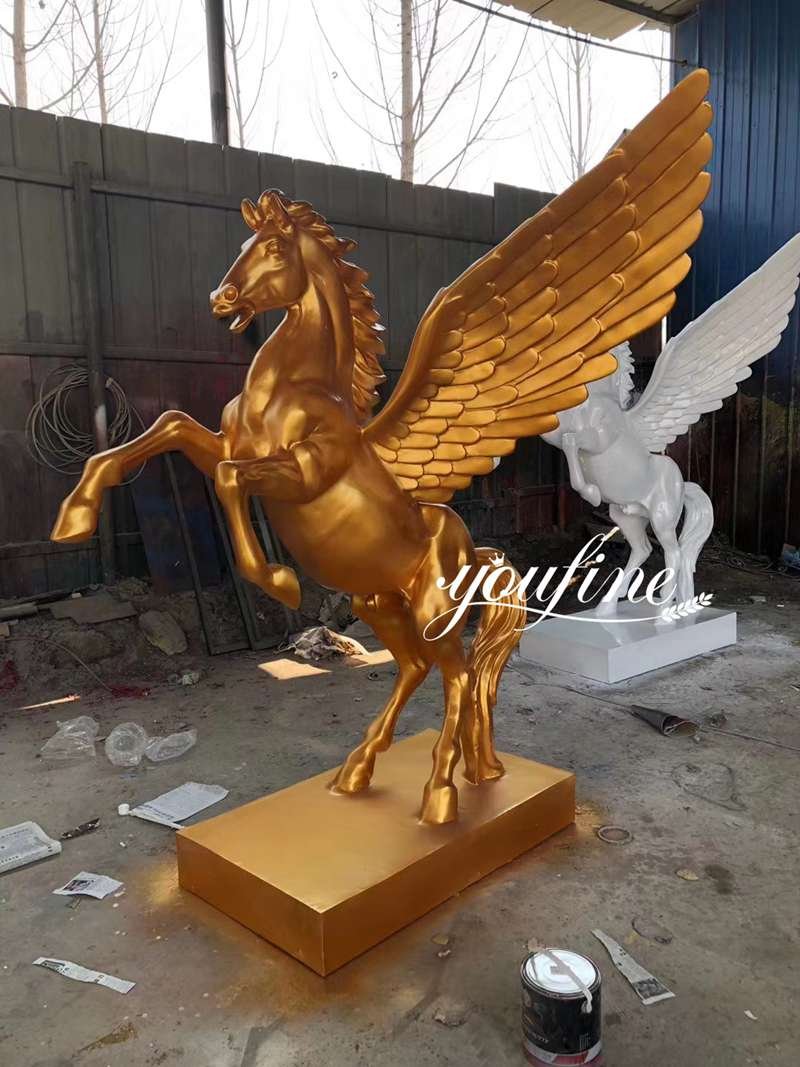 More Horse Sculpture for Sale:
Apart from this gold bronze rearing horse statue, our foundry has thousands of horse statues for you to choose from. For example, life size bronze walking horse statues, bronze horse and rider statue, bronze race horse statue, bronze horse head statue, bronze horse statue with saddle, Arabian horse statues for sale etc. Tell what you like most, and our talented masters can help you make it!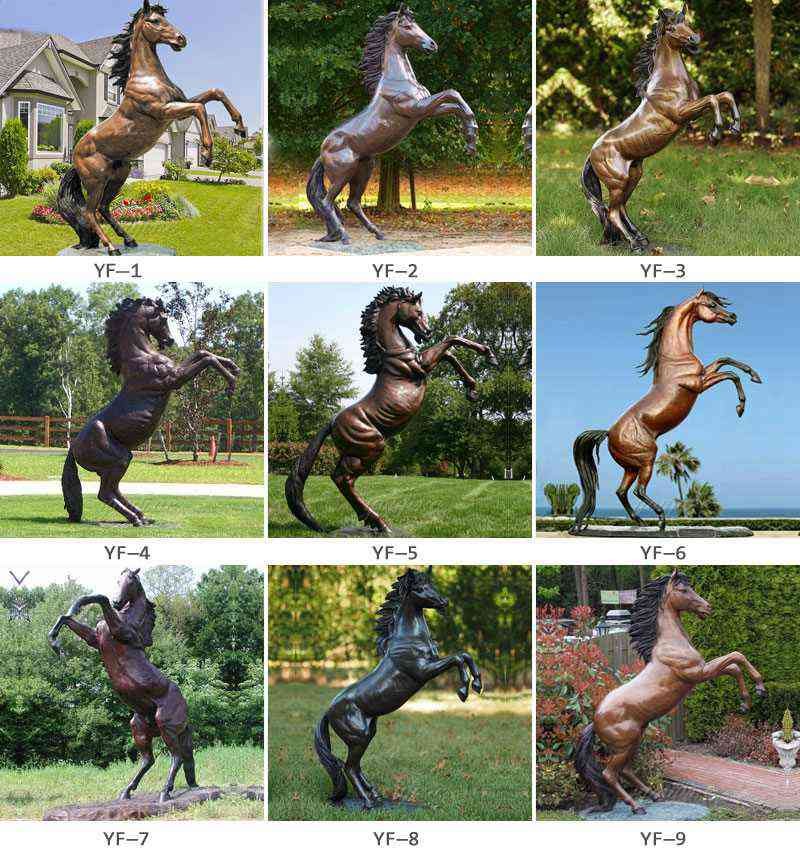 Significant Meanings:
This beautiful golden winged horse sculpture is jumping up, representing upward and positive. Pegasus symbolizes success as well as courage, speed and endurance in Feng Shui. Therefore, horse sculptures are generally placed at the entrance of enterprises. It not only has the spirit of striving and upward, but also have the meaning of recruiting talents. Placing golden horse statues at home or outdoors will bring more opportunities to achieve your goals. The horse is also equipped with a square golden base. If you have a special logo or a memorial, etc., our talented artists can engrave it on the base. Leave the information you want, we can make exactly the same sculpture for you.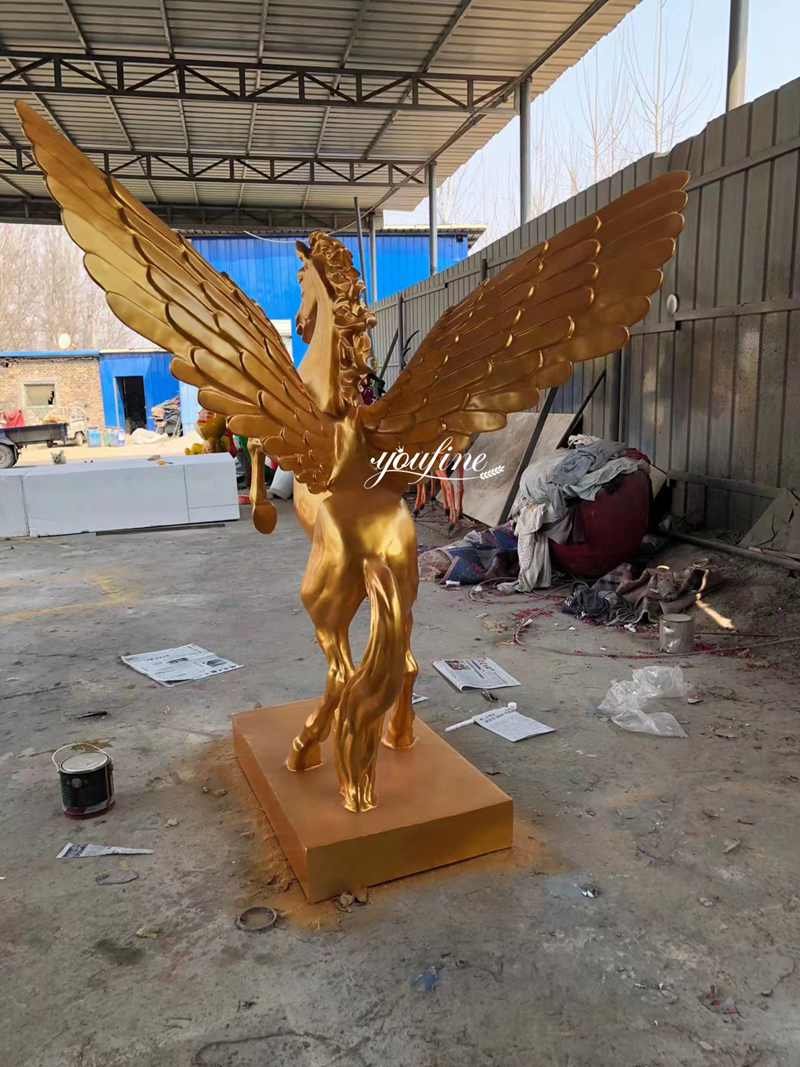 How to Place It?
How to place the golden winged horse sculpture? Generally speaking, bronze horse sculptures have very good meanings. For example, you can gain a good reputation, bring good luck in your career, have a bright future, and be successful. This exquisite golden horse statue steps on a treasure jar, representing wealth, fame and success. It is also suitable for people who were born in the year of the horse or who need a horse statue. If you place it facing the door or window, it's good.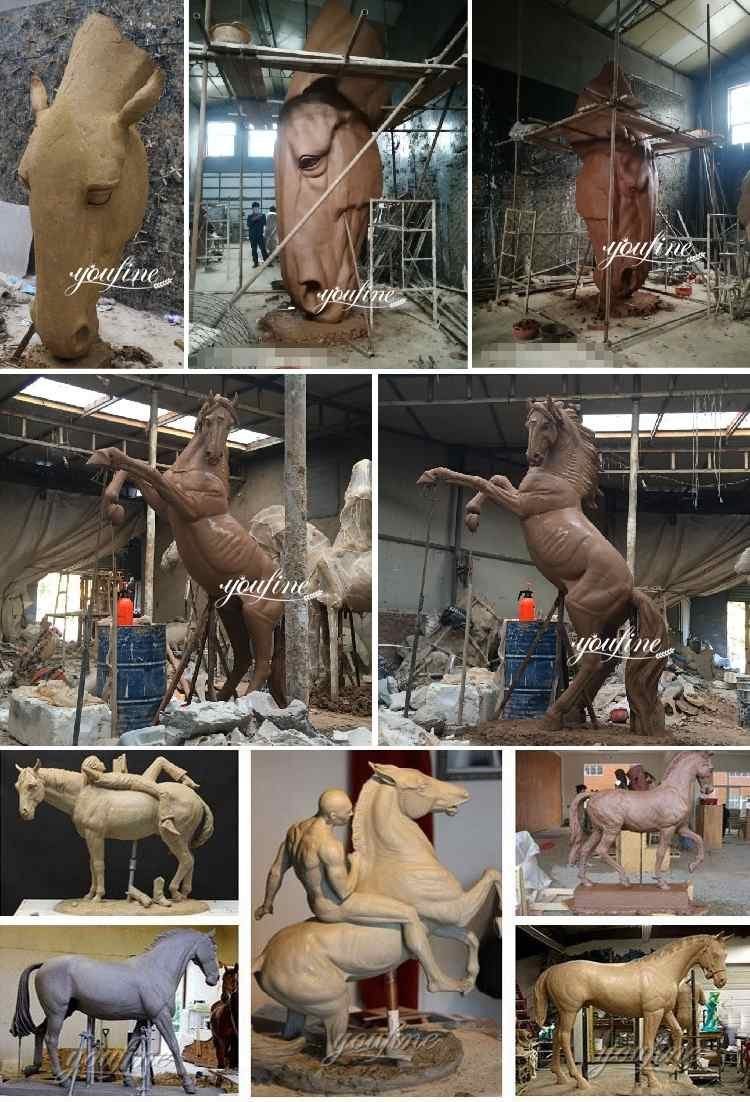 FEEDBACK
Last Sculpture
:
Antique Bronze Charging Bull Statue Pedestrian Street Decor for Sale
Next Sculpture:
Large Antique Bronze Horse Statues Farm Racecourse Decor in Stock