Home »
Blog
»
Life size custom made bronze animal statue vivid Istabraq bronze horse sculpture for outdoor or indoor decor for sale
Life size custom made bronze animal statue vivid Istabraq bronze horse sculpture for outdoor or indoor decor for sale
Firstly,Let us show you who is Istabraq.
Istabraq is one of Ireland's most famous champion hurdles, won three times in Cheltenham. Now retire, and celebrate the glory of Istabraq with this beautiful piece. The depiction of an epic horse flying with a rider in the Harriet is a truly stunning piece of Glen artist.So this bronze horse sculpture made for him for commemorating !
Secondly, let us tell you that you are a Istabraq bronze horse sculpture. This is the perfect engraving for lovers of equestrian racing and World horse racing. Even if you are working on a farm, even if you live in a rural area, making this part of the interior of the house livelier is an eye-catching piece.
Thirdly,How to clean your bronze sculpture?
From bronze horse sculptures to elephants, hares to dogs all are cared in exactly the same way.
1.Dust your bronze sculpture an untreated cloth or duster.
2.Don't use any chemicals at all.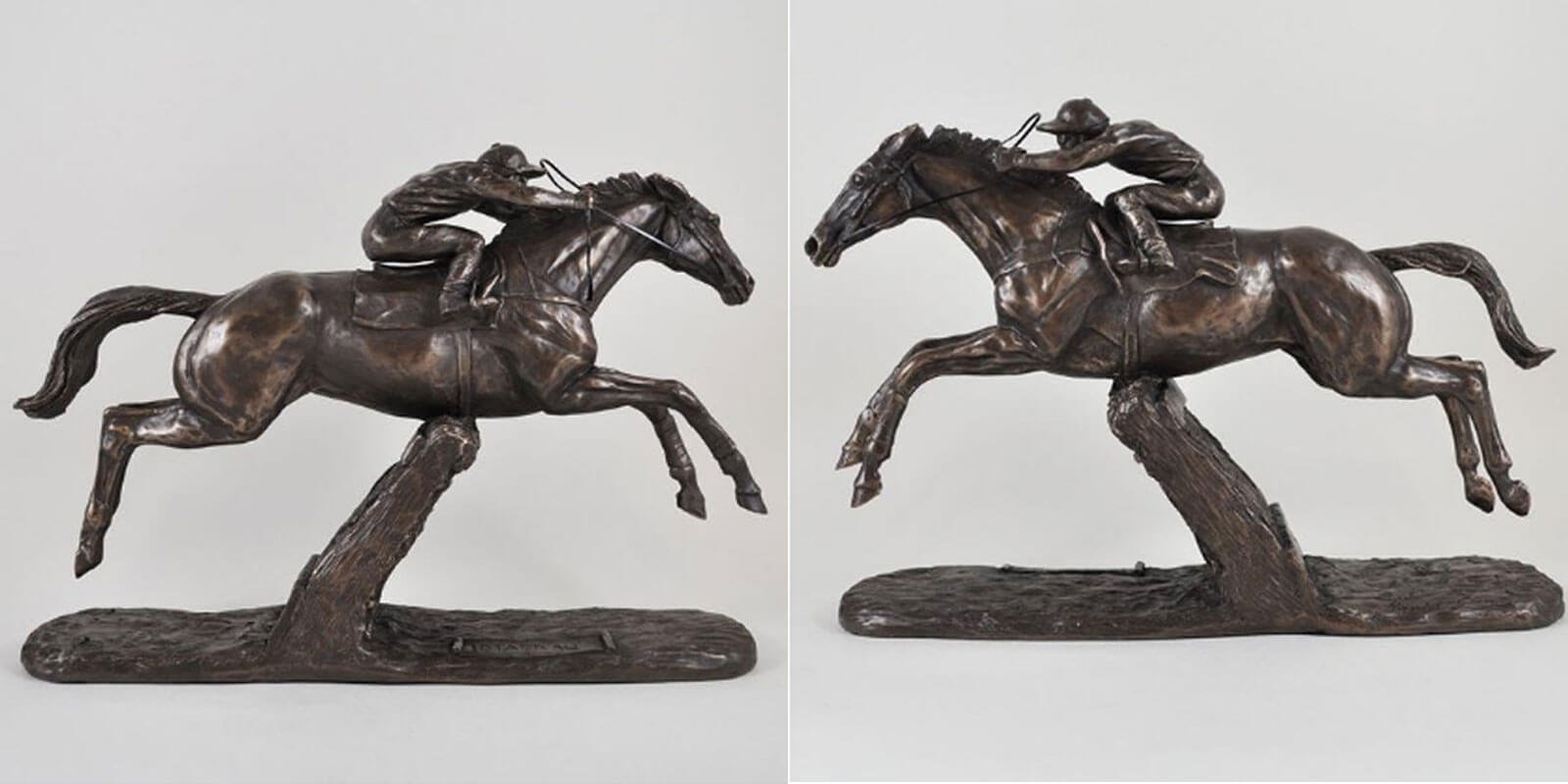 If you want to know more details about the bronze horse sculpture,Please feel free contact us at any time , You Fine Sculpture Factory have more than for 30 years in marking bronze sculpture.
JUST YOU CAN IMAGE, WE CAN DO IT!
FEEDBACK
Last Article
:
Discount Factory Directly Supply Life Size Vivid Commemorative Copper Dog Statue for Garden Decor for Sale
Next Article: