Life Size Cast Bronze Outdoor Eagle Statues for Sale BOKK-347
This outdoor eagle statues for sale is a typical bronze eagle sculpture in You Fine factory. Perfect for outdoor decoration.
Item Number:BOKK-347
Size: Life Size or Customized
Material: Bronze
Technique: Lost Wax Process
MOQ:1 Piece
Production Time: 40-45 Days
Delivery Time: 15-30 Days
Insurance: Cover all the risk
Advantage: Factory Direct; Door to Door Delivery
Get Price
Contact US
Outdoor Eagle Statues for Sale Introductions
This outdoor eagle statues for sale is a typical bronze eagle sculpture in You Fine factory. This large bronze eagle spreads its wings as if it were about to fly away, which embodies very impressive work. The craftsmen have handled every detail very well to make this sculpture come to life. Look at its sharp beak and claws, this is the effect of high polishing by You Fine masters. As we all know, the eagle is a symbol of freedom and power. Perfect for outdoor decoration.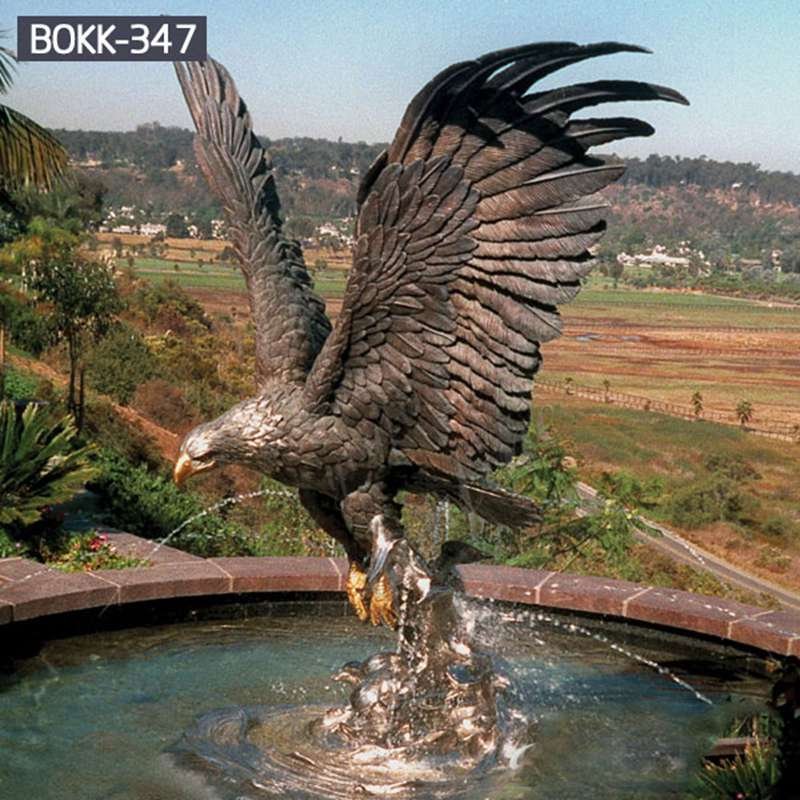 More Products
In addition to this outdoor eagle statues for sale, YouFine factory produces various bronze animal sculptures. And each of them is also very realistic with high craftsmanship. For example, bronze horse sculpture, bronze lion sculpture, bronze rabbit sculpture, bronze bull sculpture, bronze deer sculpture, bronze lion sculpture, bronze dolphin sculpture, bronze dog sculpture and other bronze animal sculptures… All kinds of sculptures could be used on different occasions like gardens or parks. Moreover, custom-made sculptures leave customers more choices like different designs, sizes, or colors.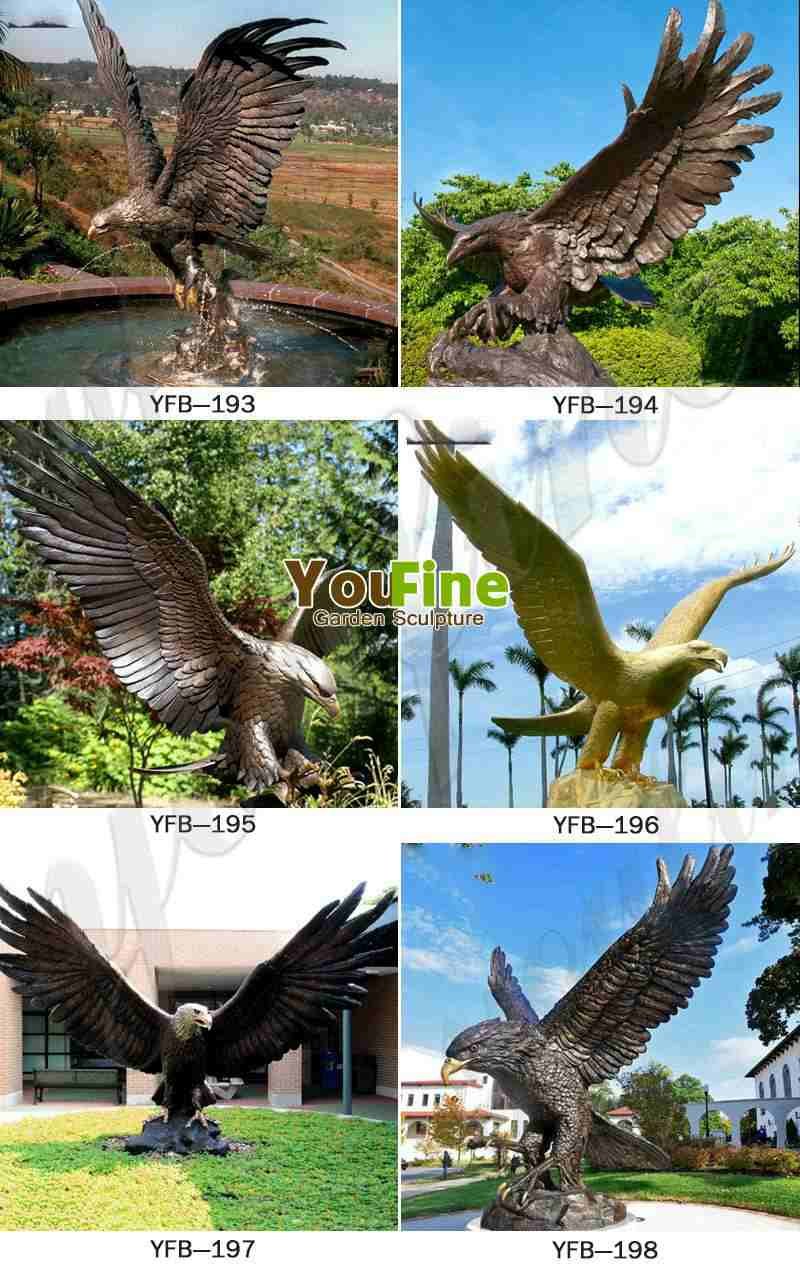 Production Process
The production process of making bronze sculptures is very complicated with a total of 33 complicated processes. Moreover, the first and most important step is to make 1:1 clay mold, which will determine the final shape of the sculpture. Therefore, during this period, if there are any amendments, we will revise them continuously according to your opinions at any time. In addition, getting beautiful patinas is also an important step. We have the best coloring master who can make your favorite color.
Ordering Guidance
1. You could deposit the balance by T/T, Paypal, Western Union, Money Gram, credit card, etc. once you have decided the design and materials.
2. When the product is completed, we will quickly send the physical photos to you. If there is any dissatisfaction, we will modify it according to your comments, and then ship it until you are satisfied.
3. The customization cycle will be determined according to style and size. The finished product will be shipped within 4-5 days.
4. A deposit of 20%-30% is required for customized products, and the customer must pay the balance in full before the finished product is shipped.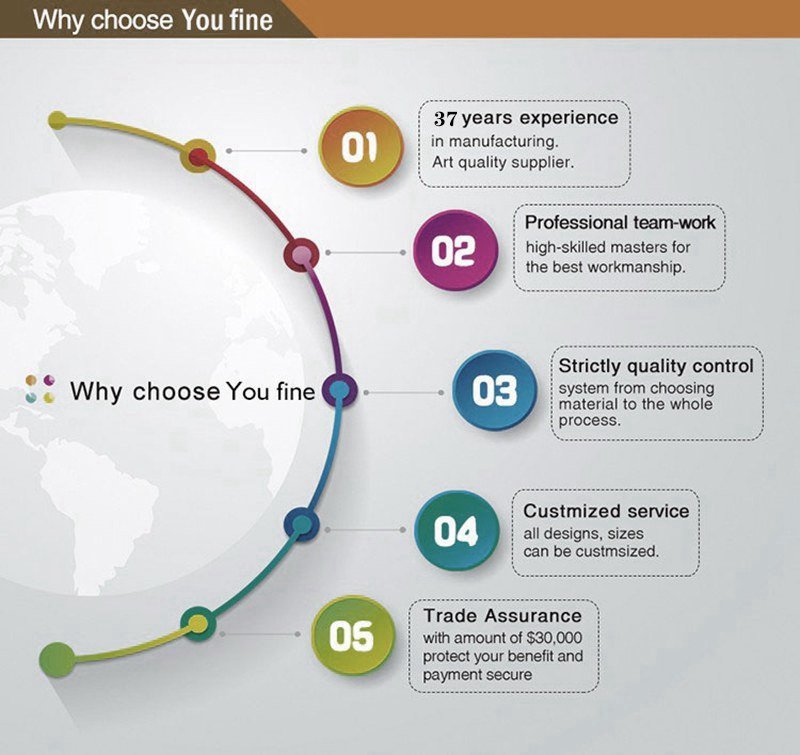 Choose You Fine, choose the best quality of bronze sculptures for certain!
FEEDBACK
Last Sculpture
:
Life Size Antique Bronze Eagle Statue Garden Animals Sculpture for Sale BOKK-349
Next Sculpture: