Home »
Product
»
Deers sculpture
»
Life Size Bronze Whitetail Deer Statue Garden Animals Sculpture for Sale BOKK-278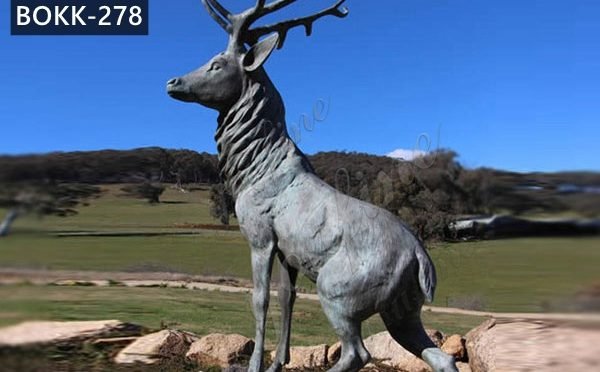 Life Size Bronze Whitetail Deer Statue Garden Animals Sculpture for Sale BOKK-278
This life size bronze whitetail deer statue depicts a whitetail deer standing alertly on the solid bronze base.
Item No: MOKK-278
Size: Customized Size
Material: Antique Bronze
Package: Strong Wooden Case
Service: Customize Acceptable
Keyword 1: Bronze Whitetail Deer Statue Bronze
Keyword 2: Bronze Animals Sculptures for Sale
Payment: T/T, Credit, Western Union, Money gram, PayPal
Get Price
Call US Now
Bronze Whitetail Deer Statue Descriptions:
This life size bronze whitetail deer statue depicts a whitetail deer standing alertly on the solid bronze base. The lifelike deer looks far from distance, and the powerful antlers are very attractive. It has full details throughout the body such as small ears, tail, and big antlers. As we all know, the white underside of the deer's tail is usually visible when raising the tail up while running. YouFine craftsman capture the spirit of this stunning creature and perfectly create a realist deer.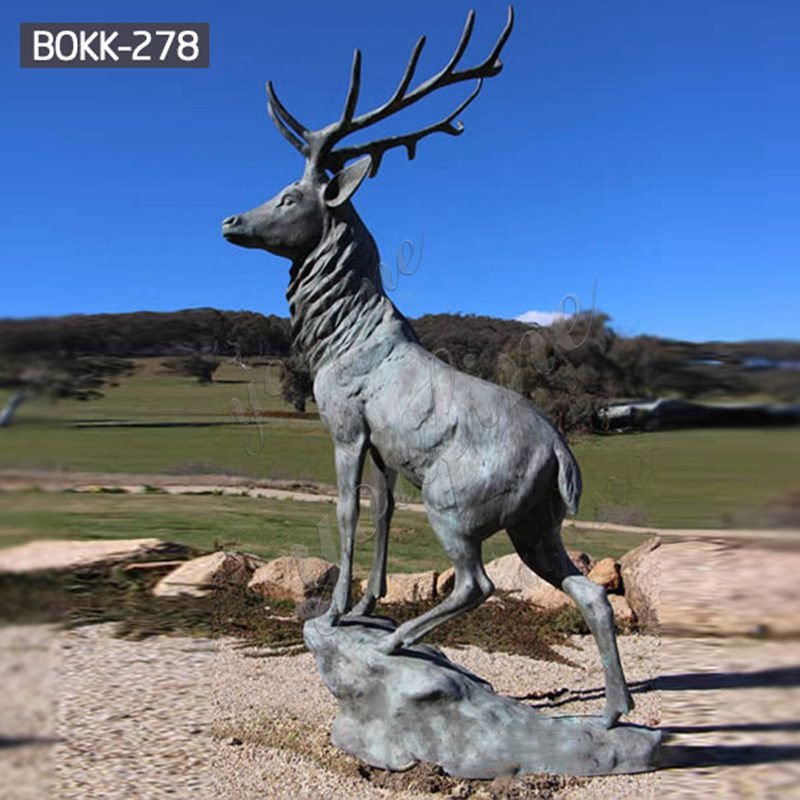 Perfect Clay Molds:
This life size bronze whitetail deer statue is made by advanced bronze casting technology. YouFine has our own foundry, which provides a wide space and dozens of workshops. In addition, different top masters specialize in different fields with decades of experience. Moreover, our talented model masters can make perfect 1:1 clay models. Because the clay mold determines the final shape of bronze sculptures. It is the first and most important step during the productions.
Popular Deer Statues:
This majestic bronze whitetail deer statue designed by YouFine is a huge and impressive work of art. Whether you are a wildlife lover or an appreciative natural art collector, this beautiful artwork would be an unforgettable gift. Of course, YouFine also offers you with various options for you to choose from. Different designs have different beauty. And all the wild animal sculptures accept customization. We can help you choose your favorite sculpture at any time.
YouFine Profile:
YouFine has talented artists and craftsmen to make original bronze animal sculptures. The prestigious casting and finishing techniques are always something that we are proud of. Therefore, YouFine bronze animal sculptures have a wide range of unique designs and colors. Besides, we have a separate QC team to inspect on every production of products.
If you prefer this life-size bronze whitetail deer statue design, contact us, and we will give you the best price!
FEEDBACK
Last Sculpture
:
Large Bronze Winged Horse Sculptures Completion Photos for Our Guests
Next Sculpture:
Bronze Lion Family Sculpture Wildlife Animals Sculpture Figurine for Garden Decor Supplier BOKK-863