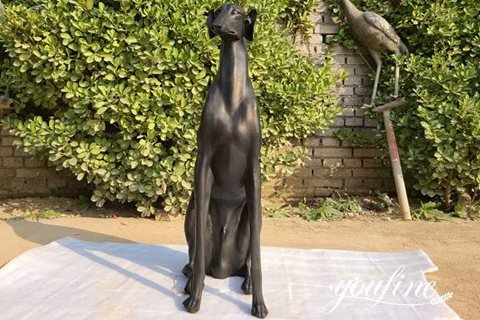 Life Size Bronze Whippet Garden Ornament Factory Supply BOK1-037
The black Whippet Garden Ornament is made of bronze and looks elegant and noble. Its size is 1:1 restored according to the needs of our customers, if you have needs, we also accept customization.
Item No: BOK1-037
Material: Bronze
About Us: 39 Years Factory
Technique: Lost Wax Process
Service: Customize Acceptably
Size: Life Size or Customized Size
Get Price
Contact US
Whippet Garden Ornament Introduction:
This is a noble and charming Whippet Garden Ornament. Its raw material is bronze, so it has a sturdy quality and could resist damage from the outside well. And we use the traditional lost wax method to make this bronze Whippet statue, which could guarantee that every detail of this dog statue is perfect. At the same time, we would replace the ammonia water process in the casting process with an advanced silica sol technology. So you don't have to worry about white spots on your Whippet garden statue.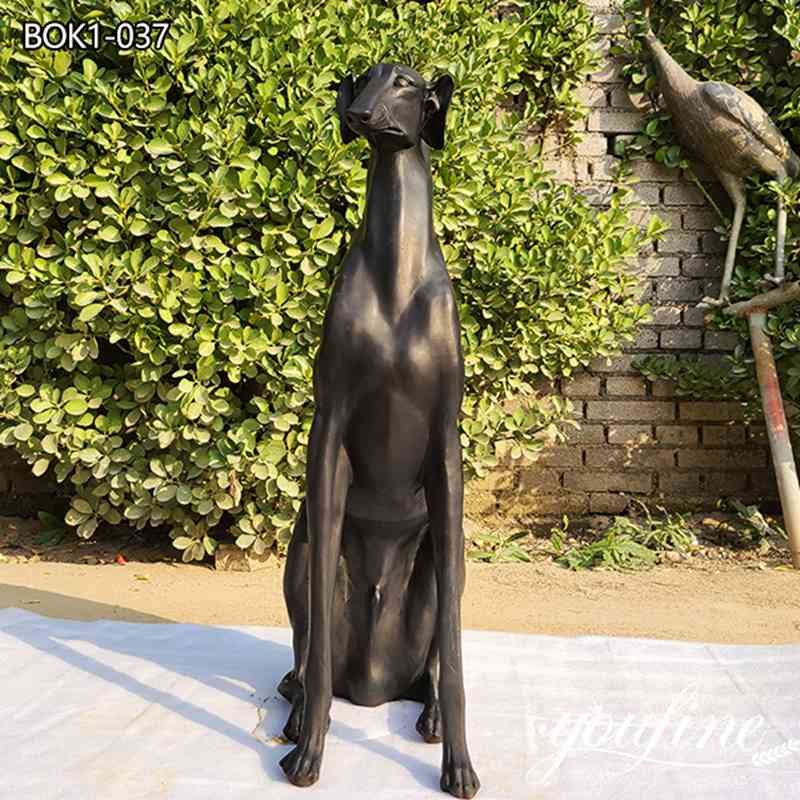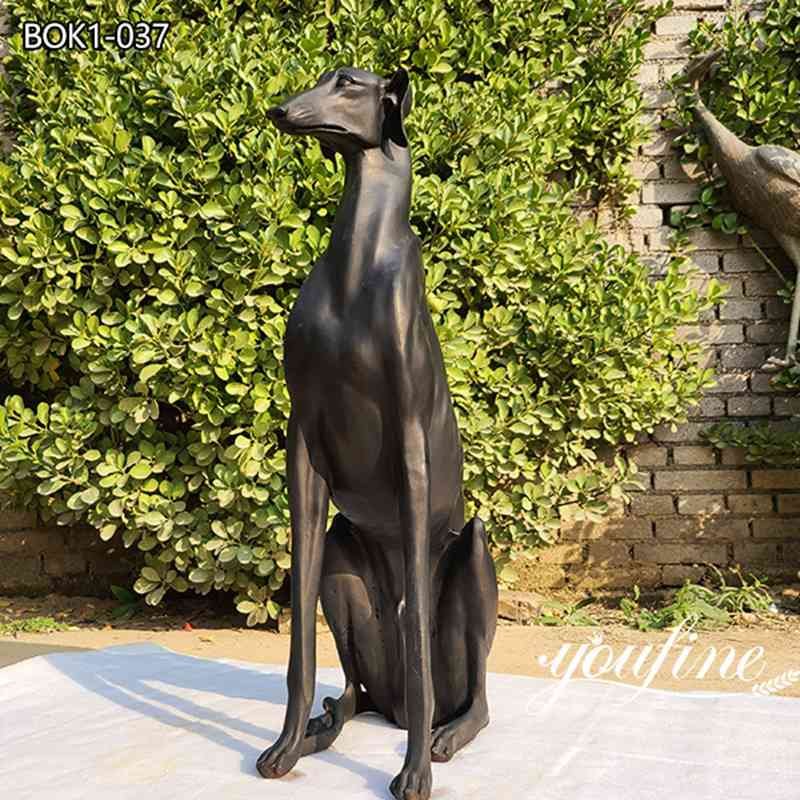 About the Clay Model:
Before casting this bronze Whippet Garden Ornament with the lost wax method, we first need a 1:1 clay model. We have dedicated clay model artists to make clay models of animal statues. So the clay model of our dog statue could be guaranteed to be perfectly restored and highly realistic. Since we have been established for many years and have served many customers. So we have many ready-made mud models in our mud model studio for our clients to use. The use of these ready-made clay models is free and a benefit of our factory to our customers. So you would save a model fee, at least $1000.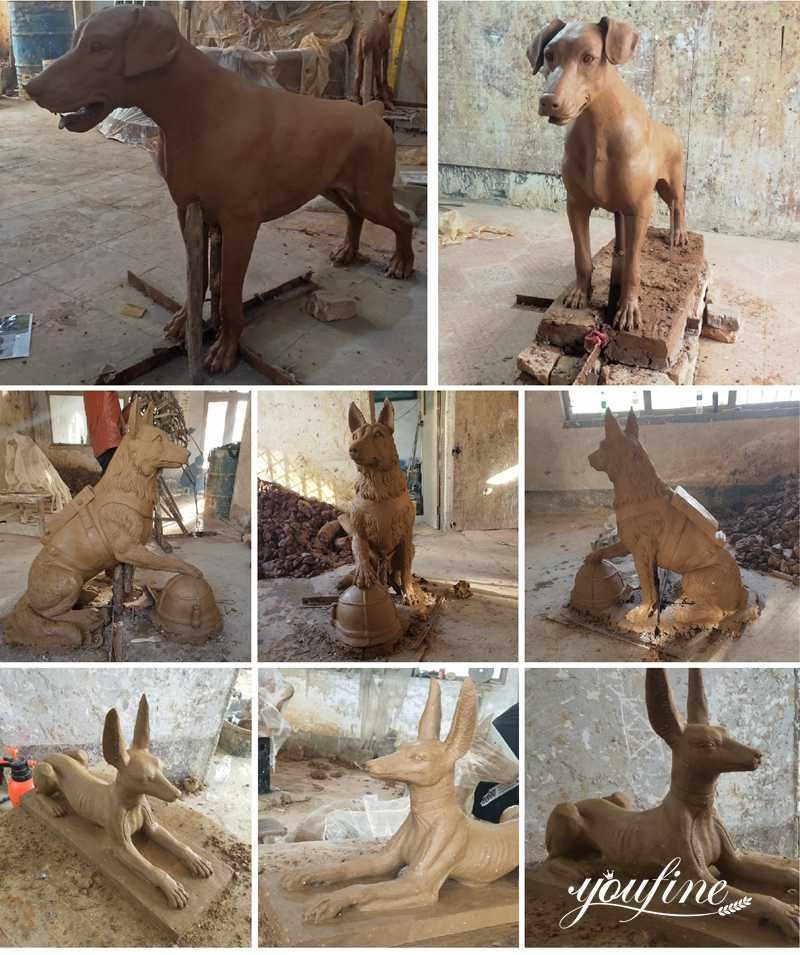 More Designs:
If you like dogs, then a bronze dog statue that could accompany you forever would be a good choice for you. At the same time, we support customization. If you want to customize a life-size restored bronze statue for your pet, YouFine would be your best choice. This Whippet Garden Ornament is customized by our customers, the size, color, and material are all the customer's requirements. If you don't have a custom idea, we also have many designs for you to choose from, no matter what kind of bronze dog statue it is, we could give you the most suitable design.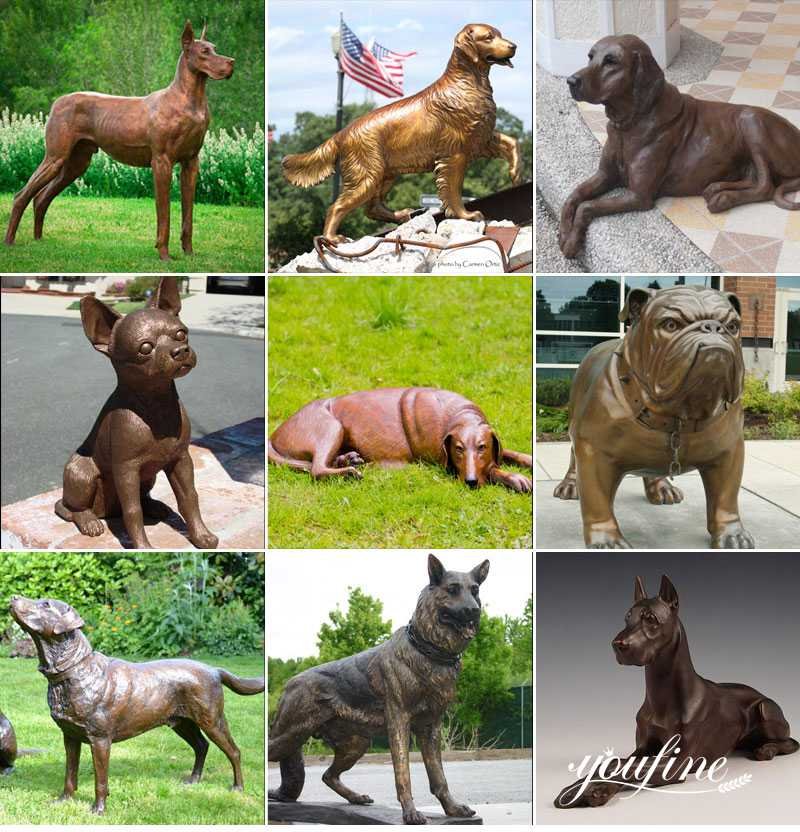 In addition to dog statues, we have many other bronze animal statue designs for you to choose from. Such as bronze elephant statue, bronze bull statue, bronze deer statue, bronze lion statue, and many more.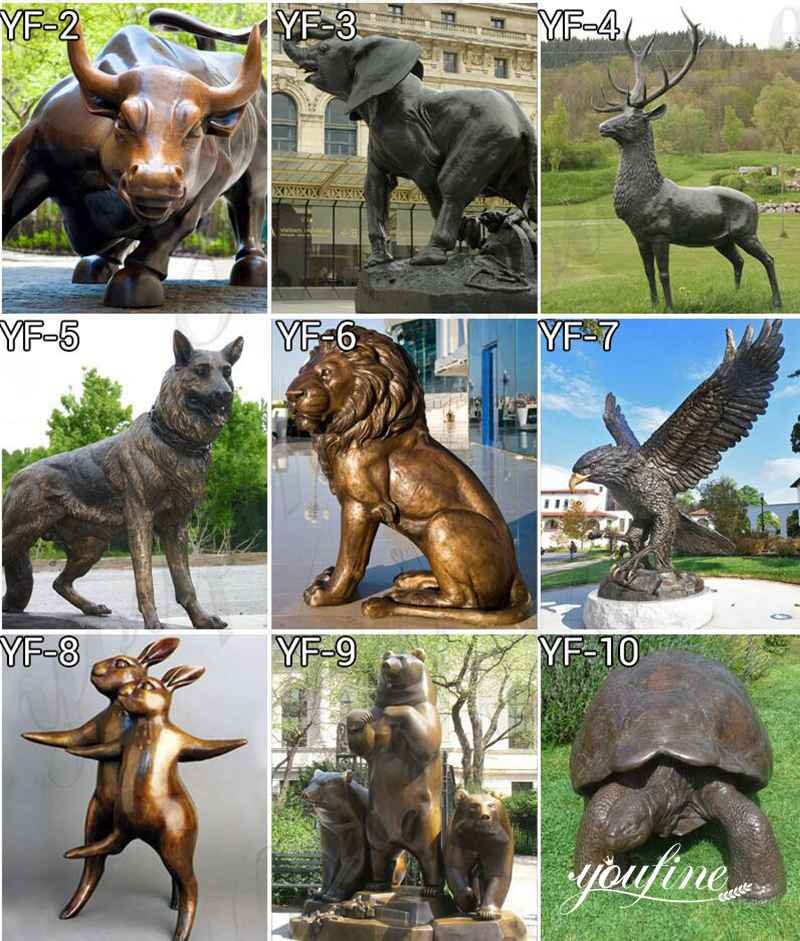 YouFine is factory direct, which not only guarantees the quality of first-class bronze statues but also guarantees the best price for the same quality. So what are you still hesitating about? Please contact us as soon as possible.
FEEDBACK
Last Sculpture
:
Famous Large Bronze Horse Racing Sculptures for Decoration BOK1-030
Next Sculpture:
Animal Art Life-Size Cast Bronze Bulldog Statues for Sale BOKK-308