Home »
Customer case
»
Life Size Bronze Tiger Statue Feedback from England Customers
Life Size Bronze Tiger Statue Feedback from England Customers
Bronze Tiger Statue Details:
Imagine how majestic this life size bronze tiger statue is! This feline stone as tall as a person is a perfect complement to any venue. Featuring a standing posture, these two opposing tigers are extremely fierce. This wild animal statue, which is bigger than life size, was made by us for a British client and placed on the lawn. The intricate design and the real mighty tiger are very shocking.
Patina Artists:
The bronze statue of the Bengal tiger is made by lost wax casting method. This is an ancient method that preserves the perfect details of animals. Our patina artists use a special chemical patina coloring process to get patinas. As a wildlife researcher, each of our artists makes bronze animal statues back to life. For custom sculptures, we will make 1:1 clay models. After the clay mold is completed, we will send all the different view images for your reference. After the patinas completed, we will also show you for reference to ensure.
Customers Feedback:
When our British customer received this life size bronze tiger statue, he is thrilled about how vivid they are. He immediately took a photo of our bronze tiger and sent us a feedback picture. The following also shows you the style of our customers. Moreover, he happily expressed his gratitude. "Looking amazing, very pleased on the product and your excellent service."
Recommended design:
For wild animals, we have thousands of designs to recommend to you. Whether it is the very popular horse head, lion, bear, eagle, dog, elephant, etc., or leopard, tortoise, peacock, marine life, etc. Regardless of any wild animals, give us multi-angle pictures, and we can customize them. Moreover, we are able to restore the animal with 100% similar like the original.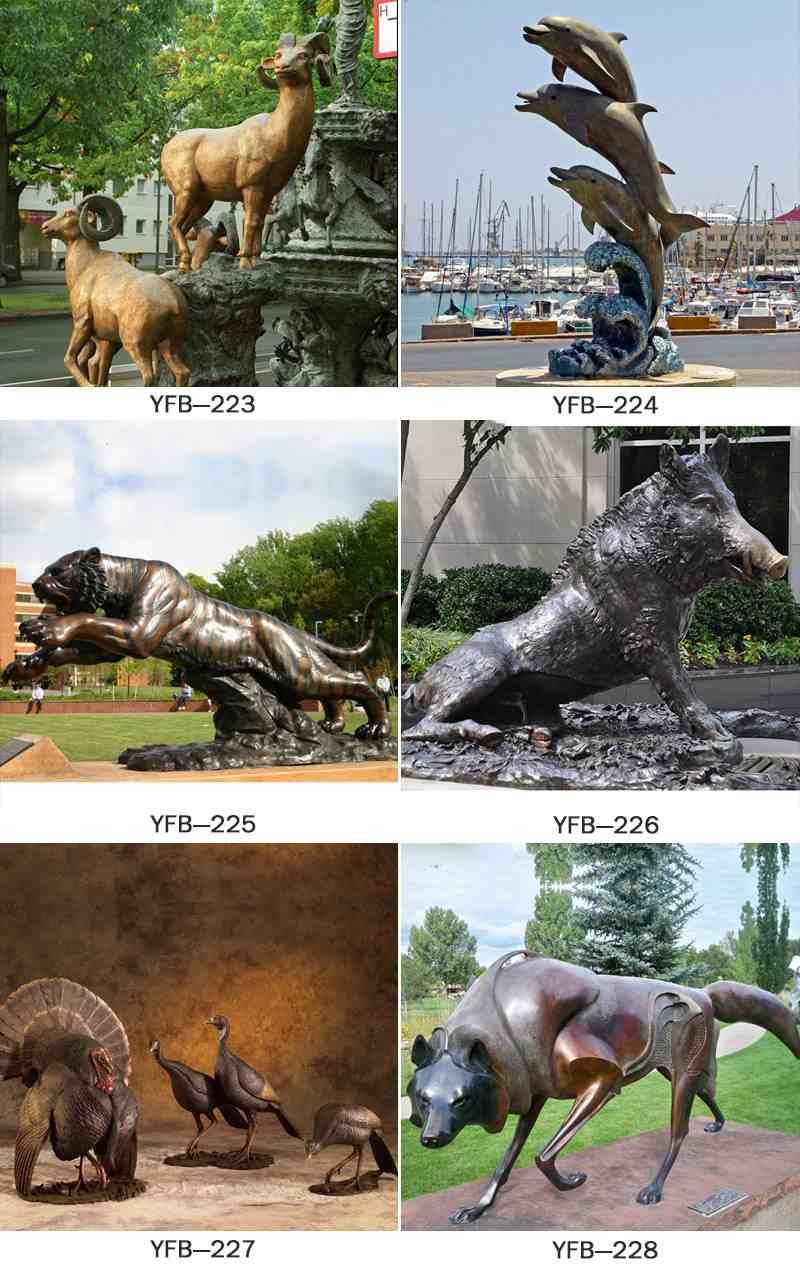 We can make anything in bronze!
FEEDBACK
Last Article
:
Life Size Bronze Bear Statue Children Park for Sale BOKK-297
Next Article:
Garden Life Size Bronze Rearing Horse Statue for Sale BOKK-559