Life Size Bronze Rabbit Sculpture Prime Quality Garden Decor Wholesaler BOK1-034
The bronze rabbit sculpture is really a good idea to decorate the garden. It could make your garden look fresher. Of course, it would also be very suitable to decorate your interior. If you are interested in this statue, please feel free to contact us.
Item No: BOK1-034
Material: Metal bronze
About Us: 39 Years Factory
Technique: Lost Wax Process
Get Price
Contact US
Bronze Rabbit Sculpture Introduction:
This bronze rabbit sculpture is very charming. Every detail of it is highly realistic. We could see the fine hair on its surface. Looking closely at its ears, the almost transparent look inside the ears was also perfectly carved out. The rabbit's eyes are big and shiny, and they look beautiful. Such a realistic rabbit statue would surely become a beautiful landscape of your place. Because the rabbit is a very lively animal, always jumping around, so such a rabbit sculpture could make your space look more fresh and energetic.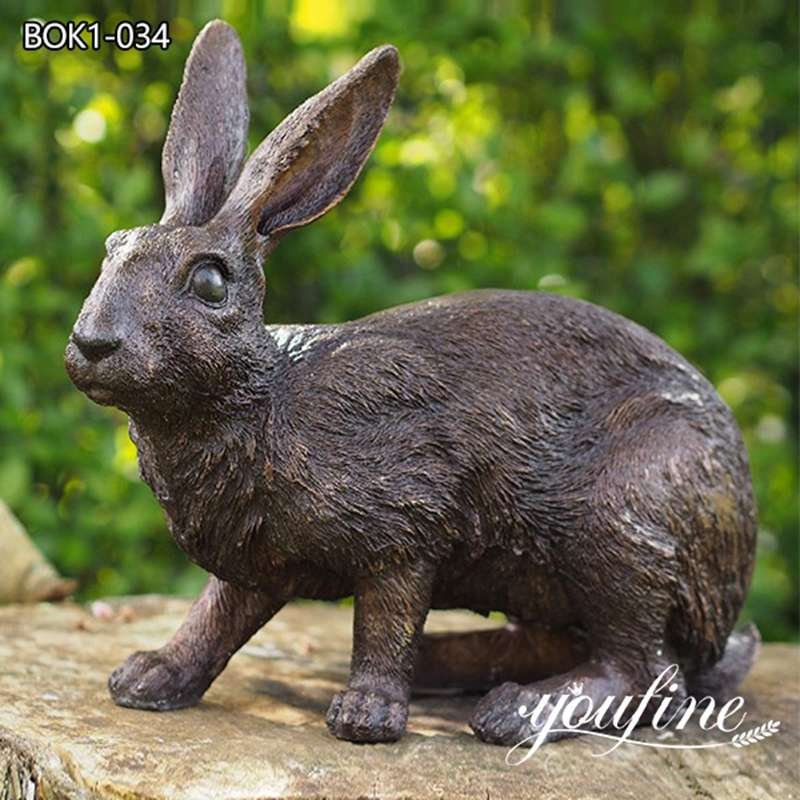 Application:
Such a bronze rabbit sculpture could decorate many places. A single sculpture is suitable for decorating indoor places and enhancing the overall grade of your indoor space. Multiple rabbit sculptures are more suitable for decorating gardens. A group of sculptures with different postures but very harmonious could add a lot of vitality to your place. And our designers are professional, as long as you give a picture of your place and tell us your needs. Our designers would build a set of beautiful scenes for you, and design some plan drawings or CAD drawings for you for free.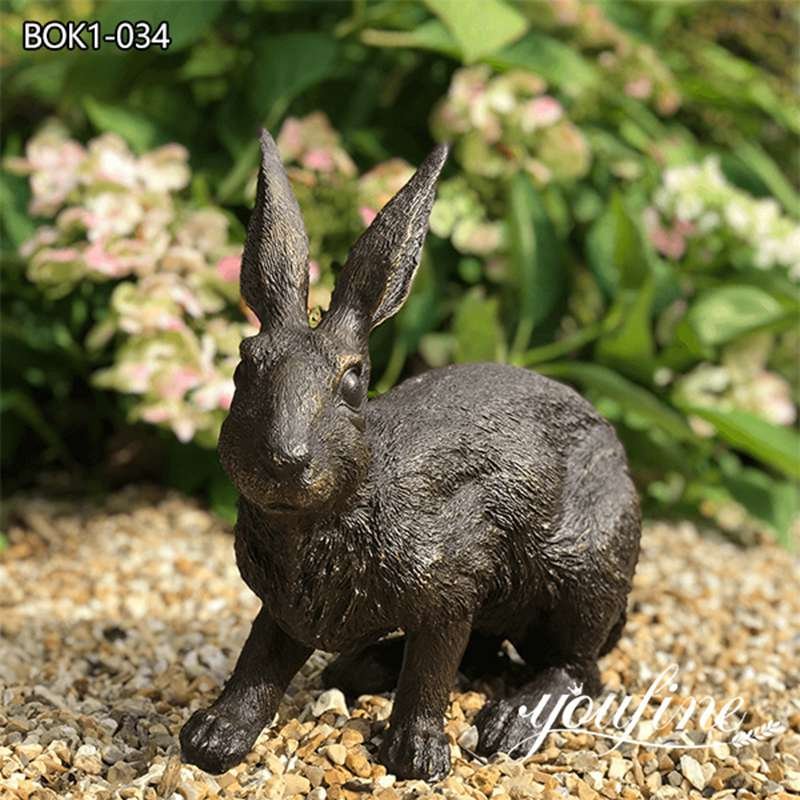 First-class Quality Assurance:
As a professional bronze sculpture production factory, we have been committed to creating fine art sculptures. We have a very in-depth study of bronze animal sculptures. In order to make the most perfect animal sculptures, our artists built a manor next to the factory to raise various animals. Therefore, they could carefully observe the characteristics and habits of the animals to carve the most realistic sculptures.
In addition, every piece of YouFine's bronze artwork is made of high-quality bronze, which could guarantee a copper content of more than 80%. The high-quality materials ensure the high quality of the bronze sculptures. In addition, our advanced silicone casting technology is also our pride. It may be complicated, but it would produce more exquisite bronze sculptures. Sculptures cast with silica sol technology would not produce white spots, so the quality could be guaranteed for more than a hundred years. YouFine provides you with value-for-money quality products, you would surely find our bronze animal works. So you would definitely find a piece of art you like and display it proudly.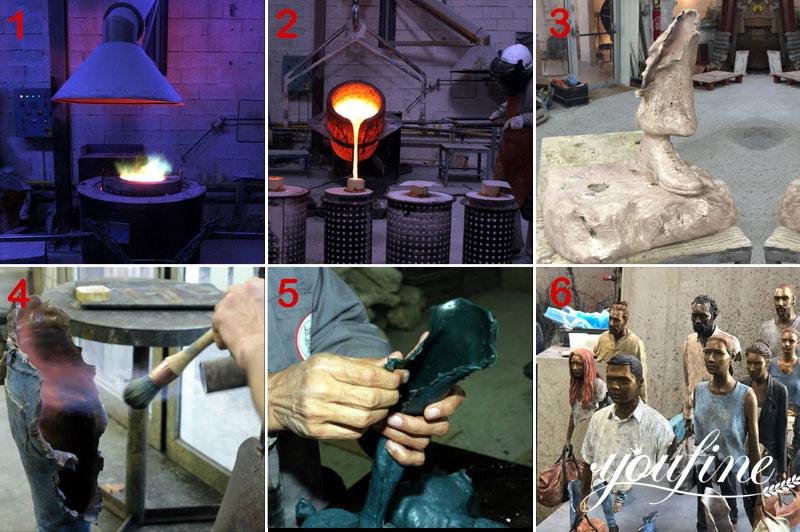 We are factory direct sales, so you could buy the most cost-effective sculptures from YouFine. If you are interested in our bronze rabbit sculpture, please contact us as soon as possible.
FEEDBACK
Last Sculpture
:
Life Size Bronze Kangaroo Family Sculpture for Sale BOKK-990
Next Sculpture: