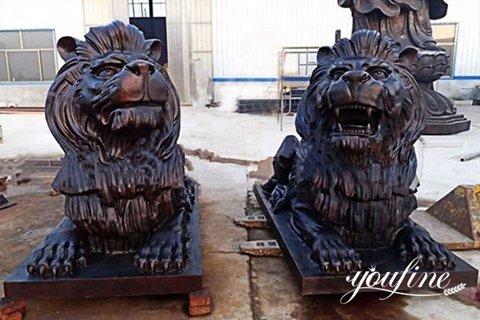 Life Size Bronze Lion Statue Front Porch for Sale BOKK-662
This giant large bronze lion statue has a very solid base. The roaring gestures make our lion statues more mighty.
Item No: BOKK-662
Material: Bronze
Color: The Picture Color or Customized
Size: Life Size or Customized
Package: Strong Wooden Case
Service 1: Customized Service
Service 2: Trade Assurance
Keyword 1:Life-size Bronze Lion Sculpture
Keyword 2:Bronze Animal Sculptures
Get Price
Contact US
Bronze Lion Statue Details:
This giant large bronze lion statue has a very solid base. The roaring gestures make our lion statues more mighty. As you can see, the dense mane, every inch of skin and bones are very realistic. Unlike other factory, our lion statues is a magic of art. Besides, the deep red brown patinas is magnificent and brilliant. Perfect for front porch, doorway, driveway etc. Contact with YouFine, and get most reliable service!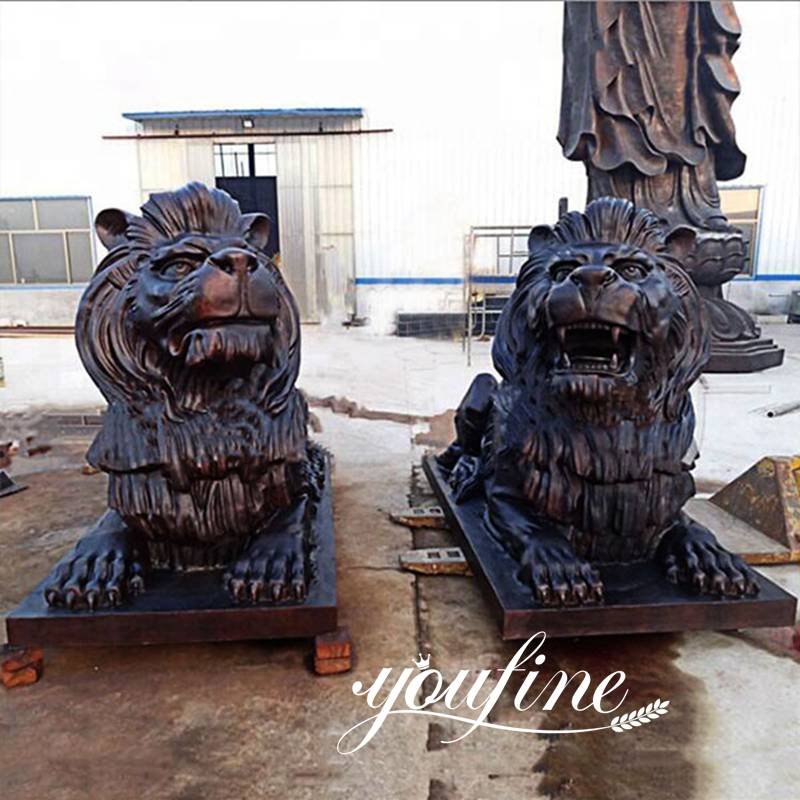 Realistic Details:
This giant bronze lion statue also has very realistic details. Each piece starts with clay sculpture, and then uses lost wax technique to by hand using a proprietary hot patina finish. The patina artist heats the brass surface with a blowtorch and applies a secret formula of chemical substances to react with the metal through various techniques, one layer at a time. The result of several layers of manual waxing has a vibrant, deep, layered finish complex and subtle. The intricate and subtle methods make our lions statues more lifelike.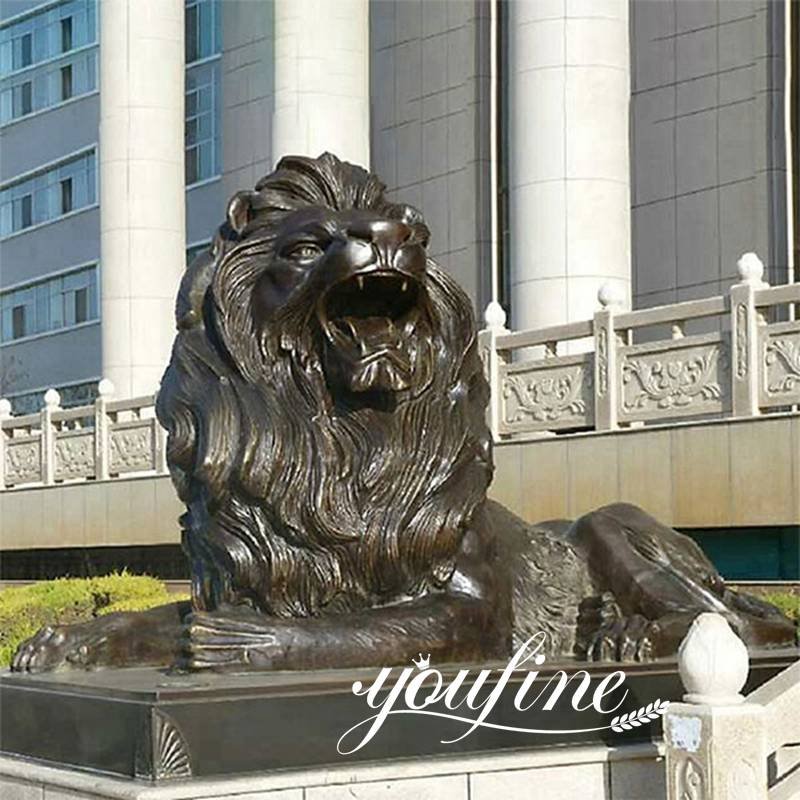 Unique Designs Belong to Your Own:
Due to this manual process, no two sculptures are the same. Our antique bronze lion statues has its own unique color. We believe that you will love this beautiful artwork and enjoy it in your home or office for years to come.
As time goes by, our bronze animal sculptures will become more and more natural over time. And the bronze lion sculptures are so strong that they can be stored for decades without little maintenance. We can see the existence of bronze sculptures in many famous places.
If you want to purchase a pair of bronze lion sculptures, please contact us soon.
FEEDBACK
Last Sculpture
:
Large Antique Brass Eagle Statue for Garden Wholesale
Next Sculpture:
Large Antique Bronze Horse and Rider Statues Racecourse for Sale BOKK-240