Life Size Bronze Kangaroo Family Sculpture for Sale BOKK-990
This is a bronze kangaroo family sculpture set, this sculpture comes from the customization of our clients. If you also like this kangaroo sculpture, we can accept any size and color customization.
Item No: BOKK-990
Material: Bronze
Technology: Lost Wax Method
Size: Life-size or Customized
Insurance: Cover All Risks
Get Price
Contact US
Bronze Kangaroo Family Sculpture Introduction:
This bronze kangaroo sculpture set is very interesting. The three kangaroos hopped forward one after another, looking very lively and agile. The movements of the three kangaroos also looked very smooth, without any sense of stiffness. Such a sculpture set will add a lot of vitality to the place where it is located.
Real Shot Details:
This bronze kangaroo family sculpture set is highly realistic. Our artist carefully studied the characteristics and living habits of kangaroos when making this sculpture set, so that this sculpture set could be carved very vividly. The picture below is a real shot of our factory. We can see that the direction of the kangaroos' muscle force has been carved very carefully by our artist, and the three kangaroos are not exactly the same. Each kangaroo has its own characteristics. No matter the action or the form is different.
Why do Many People Like Kangaroos?
Kangaroo is a very popular animal. It is unique to Australia and appears in Australia's national emblem and some Australian currencies. Kangaroos are very popular with people all over the world. This is because kangaroos are very beautiful. At the same time, kangaroos only jump forward, not backward, which symbolizes the spirit of never shrinking. So there are many fans all over the world, which is one of the reasons why kangaroo sculptures are so popular.
Craftsmanship:
When making bronze sculptures, we must first make a 1:1 clay mold. The clay mold is the first step in the production of bronze sculptures, and it is also the basis of a bronze sculpture. The subsequent details of the sculpture are all determined by this clay mold. So this step is very important, and there must be no mistakes. YouFine has hired the most professional clay model artists for this purpose and has built the most advanced model room. So we could provide you with various types of lifelike bronze sculptures.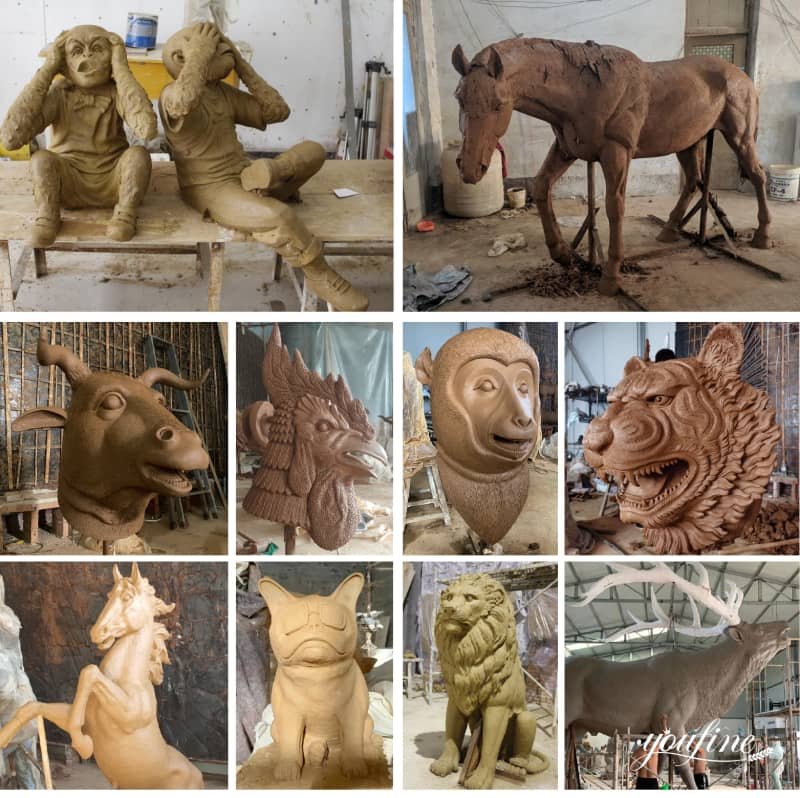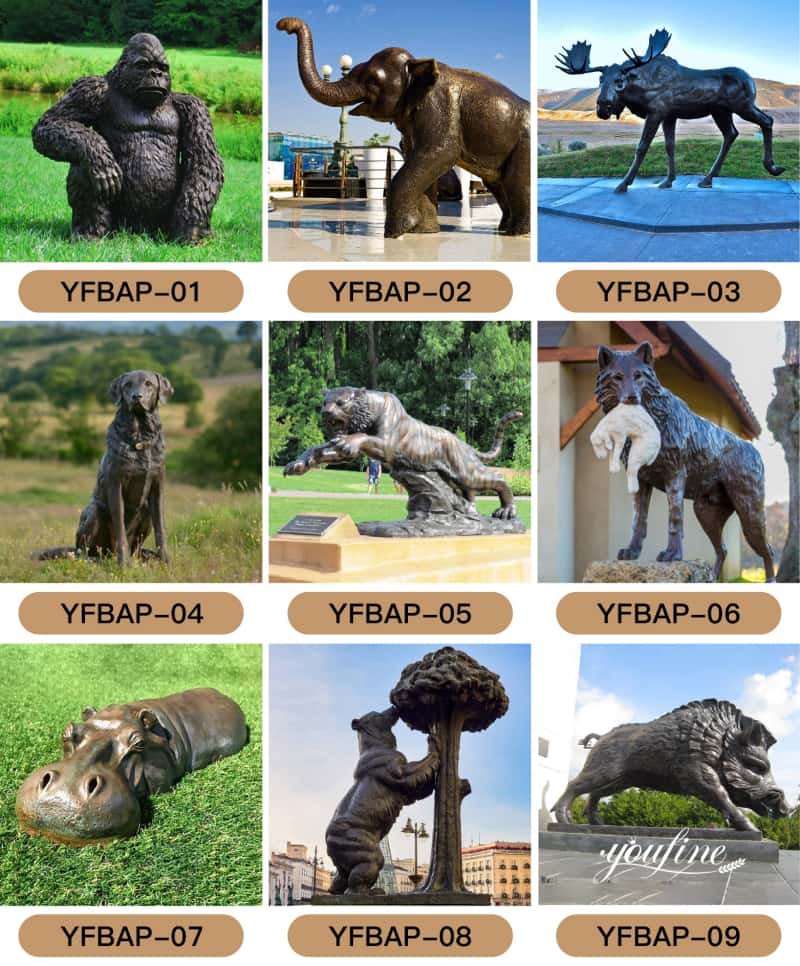 YouFine has been making sculptures for 40 years, and we accept customization of any size, material, and style. If you like this set of bronze kangaroo family sculptures, or have some other needs, you can feel free to contact us.
FEEDBACK
Last Sculpture
:
First-Class Bronze Turtle Statue Large Outdoor Decor Factory Supply BOKK-387
Next Sculpture:
Life Size Bronze Rabbit Sculpture Prime Quality Garden Decor Wholesaler BOK1-034