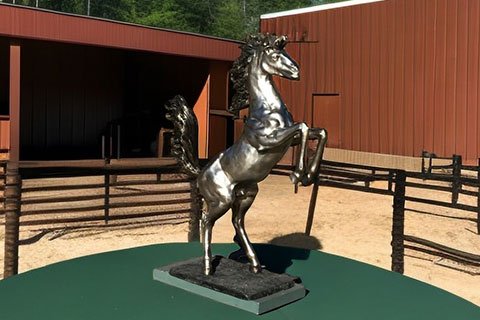 Life Size Bronze Jumping Horse Statue for Sale BOK1-536
Jumping horse statue is one of the most popular types of bronze horses, and YouFine could provide customers with high-quality life-size bronze horse statues through traditional technique lost wax method.
Item No: BOK1-536
Material: Bronze
About Us: 40 Years Factory
Technique: Lost Wax Process
Service: Customize Acceptably
Size: Life Size or Customized Size
Get Price
Contact US
This jumping horse statue shows its elegant and vigorous posture, symbolizing the spirit of pursuit of excellence and victory. It is a symbol of victory and glory, representing the spirit of adventure and success.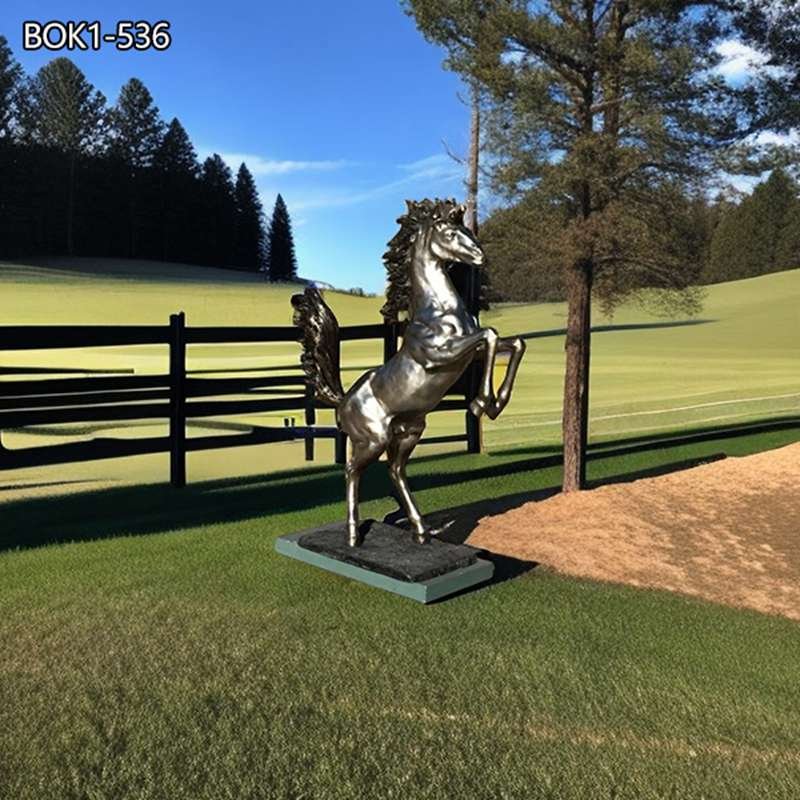 The artist at YouFine has cast this lost-wax bronze horse sculpture with a heroic figure and wind-blown hair, making it a great outdoor decoration.
Excellent Outdoor Decoration Sculpture
In some cultures, horses are considered a symbol of luck and believed to bring wealth and prosperity. Therefore, many customers choose to place the jumping horse sculptures in the garden, in the center of the courtyard, at the entrance of the gate, etc.
Stunning Horse Clay Model
Before casting a bronze sculpture, YouFine's artists would first make a 1:1 clay model, and all subsequent casting processes are based on this clay model, so the clay model is very important to a bronze sculpture.
Every artist at YouFine has rich experience, and everyone has participated in the production of at least a thousand clay models. Most importantly, the artists responsible for casting the bronze horse have a deep understanding of the horse's body structure and living habits, and they even raise animals in the factory to observe closely.
Silica Sol Technique
During the casting process, while other factories were still using ammonia water, YouFine used silica sol technique, which could effectively avoid white spots or green spots on bronze sculptures. Therefore, YouFine's sculptures have a beautiful appearance and are easy to maintain.
More Bronze Jumping Horse Statue
Bronze horse sculpture is a hot-selling style. YouFine has designed and cast a variety of styles for customers from different countries. Therefore, YouFine's artists could meet customer's various needs for bronze horses.
Of course, it is not just a style of jumping horses, YouFine could cast different styles for client such as walking horses, running horses, abstract horses, group horses, etc.
If you are interested in this bronze horse sculpture, please feel free to contact us, YouFine professionals would provide you with more detailed information.
FEEDBACK
Last Sculpture
:
Stainless Steel Large Rabbit Sculpture for Outside CSA-01
Next Sculpture:
Life Size Bronze Crocodile Sculpture Wildlife Animal BOK1-520