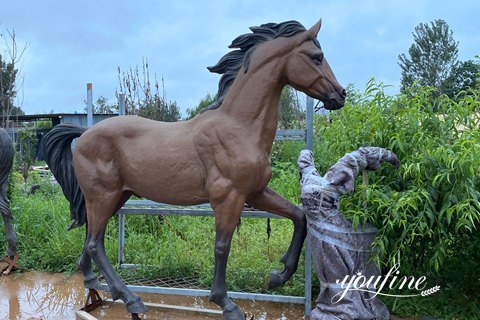 Life-size Bronze Horse Statue Garden Decor Manufacturer BOK1-010
This bronze horse statue is highly realistic, and every detail is very vivid. This sculpture is made of fine bronze and made by top masters. So it has a very high quality. If you like, you can contact us anytime.
Item No: BOK1-010
Material: Bronze
Size: Any Size You Want
Insurance: Cover all the risk
Place of Origin: Hebei, China
Technique: Lost Wax Method
Get Price
Contact US
Bronze Horse Statue Introduction:
Do you like highly realistic bronze horse statues? YouFine can give you the best choice. Our sculptures have very restorative details, and every part perfectly shows the characteristics of horses. We can see the strong muscles and the flying hair of the horse, everything is very realistic. In addition, the color of the horse is also very beautiful and natural. This kind of sculpture is very suitable whether you put it in a park, a square, a memorial, or a racecourse.
About Color:
The natural and realistic colors on this bronze horse statue are customized by our top coloring masters according to their needs. Everywhere is analogous to the photos sent by customers. The final result is also very satisfactory to the customer. In addition, we also accept your customization. No matter what color you like, we can make it for you. And we will do our best to make the colors you like. We can give you a variety of color choices, and we will also find a copper plate to test the color before coloring. Then wait for you to confirm the color, and then color the sculpture.
Clay Model Display:
The most basic and important step in making a bronze horse statue is to make a clay model. The clay model can determine the details of the sculpture. YouFine has a professional clay model studio and a professional clay model master. So our clay models are very vivid and vivid. In addition, YouFine has been established for many years and has accumulated a lot of clay models. If your favorite sculpture happens to have a clay model, we can give you a discount. The cost of clay models can be reduced, and you can also reduce the waiting time for sculptures.

Why Choose YouFine:
YouFine has a 40-year history and continues to innovate and develop. So we have accumulated many sculpture styles, and there are thousands of products in the material library. In YouFine, almost any idea of yours can be realized. We can provide you with ordering and sales of various sculptures, and we can also process them according to your drawings. Different products have different prices. The size, material, style, and price can be contacted for a detailed discussion.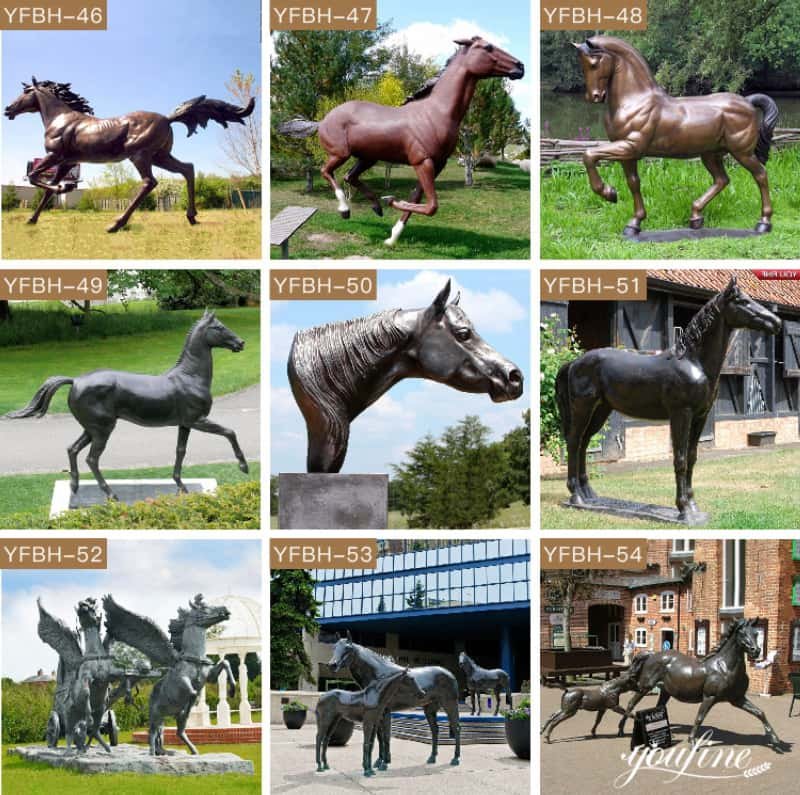 If you like this sculpture, you can contact us at any time. YouFine looks forward to good cooperation with you.
FEEDBACK
Last Sculpture
:
Bronze Ape With Skull Statue Garden Decor for Sale BOK1-008
Next Sculpture: