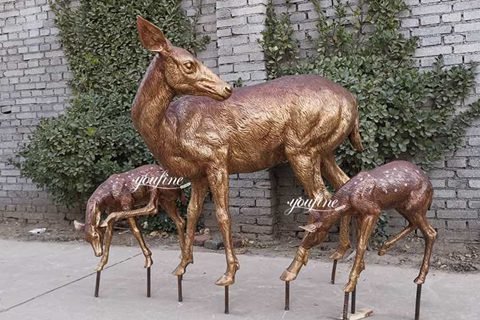 Life Size Bronze Deer Statues with Fawn Garden Statue for Sale BOK-220
How warm this life size bronze deer statues with two fawns for garden!
Model Number:BOK-220
Size:Any Size You Want
Material:Bronze
Technique:Lost Wax Process
MOQ:1 Piece
Production Time:40-45 Days
Delivery Time:15-30 Days
Insurance: Cover all the risk
Advantage:Factory Direct;Door to Door Delivery
Get Price
Contact US
Life Size Bronze Deer Statues Details:
How warm this life size bronze deer statues with two fawns for garden! Maybe you are used to seeing the mighty stag, this female deer and fawn is a very warm and beautiful bronze deer statues placed in the garden. There is no strutting snarling, but gently turning her head to look at his child. The two cute fawns are also very pleasant. One deer touches his head with his paws, and the other deer looks down at the front. With the love of female deer, they appear innocent. These three deer are very suitable for courtyard and garden decoration.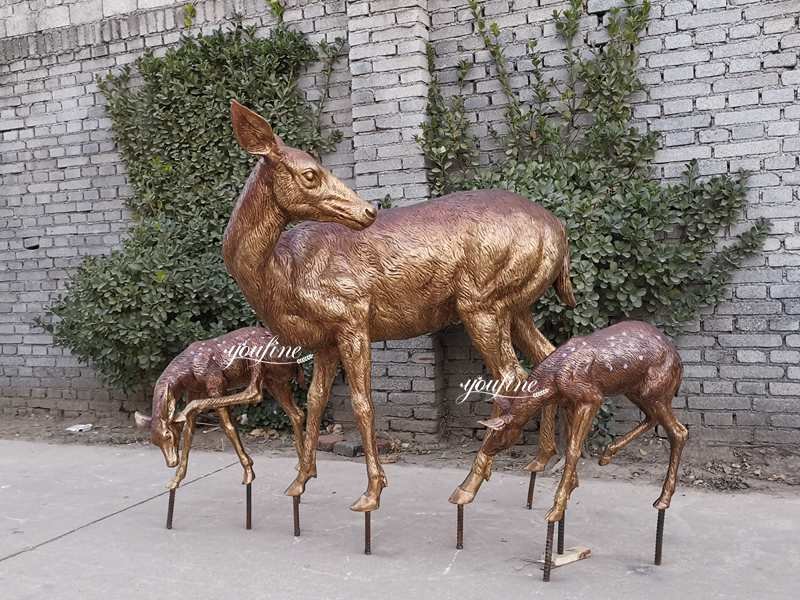 More Deer Sculptures:
With more than 35 years of experience in casting bronze, we can customize bronze deer statues of any size and color for you. Offer you with different sizes, different designs, stags, stags head, elk, reindeer and so on. Each bronze deer statue will be a very beautiful garden art. Some of our customers put them in the hut in the forest, and some in their own garden. No matter where it is placed, it will be a perfect bronze sculpture complement surroundings very well.
Want to Know the Price?
Because all the bronze animal products are customized, including this life size bronze deer statues with two fawns for garden. This means that each statue needs to be quoted separately according to the design and its shipping location. You just need to leave a message to us, just one word "Price", our enthusiastic sales staff will quote you according to your needs. These three deer are the styles we have made, and they have models, so we will save you model fees. Welcome to consult us!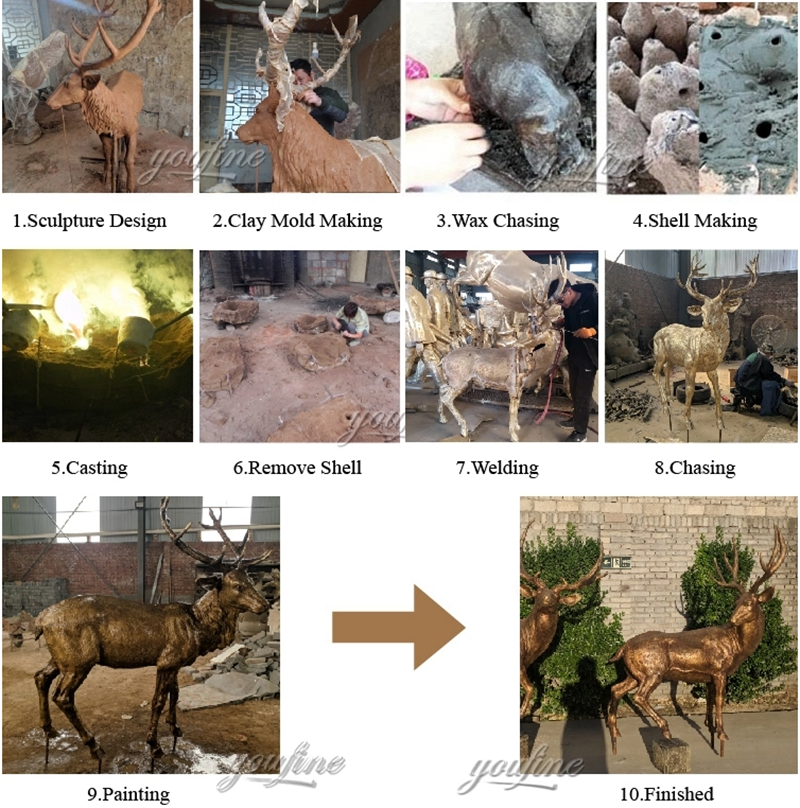 How to Install?
When you received this charming life size bronze deer statues, do you know how to install it? Please note that each deer has several reinforcement bars under their feet. This is one of the ways of installation, it is called embedded steel reinforcement. After you receive the sculpture, you need to make a concrete foundation in advance on your site. When you received the deer sculpture, just insert it.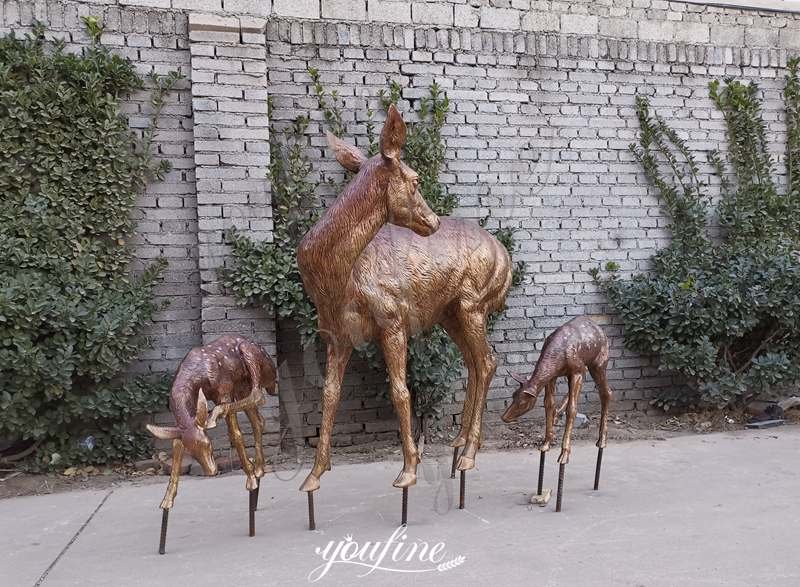 All our bronze animal sculptures are of high quality. If you like this stunning female deer and fawn, it will be the perfect decoration for cottage, landscape, courtyard or garden area.
FEEDBACK
Last Sculpture
:
Life Size Bronze Horse and Rider Statue for Racecourse Decor BOKK-678
Next Sculpture:
Life Size Bronze Bison Statue Garden Decor for Sale BOKK-504