Home »
Product
»
Deers sculpture
»
Life Size Bronze Deer Family Statue Animals Sculpture Home Decor for Sale BOKK-851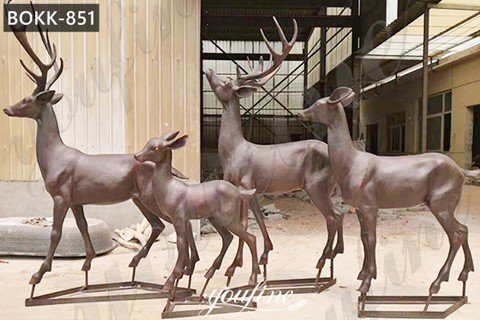 Life Size Bronze Deer Family Statue Animals Sculpture Home Decor for Sale BOKK-851
A fine bronze deer family sculpture depicting two grown deer standing proudly along with two fawns.
Model Number: BOKK-851
Size: Any Size You Want
Material: Bronze
Technique: Lost Wax Process
MOQ: 1 Piece
Production Time:40-45 Days
Delivery Time:15-30 Days
Insurance: Cover all the risk
Advantage: Factory Direct;Door to Door Delivery
Get Price
Call US Now
Bronze Deer Family Statue Details:
A fine bronze deer family sculpture depicting two grown deer standing proudly along with two fawns. This is a wonderful warm scene in nature about loving deer family. Doe, stag and fawn make up this beautiful bronze sculpture. You can see the stag and doe stand with their heads high remaining alert. Two fawns of different sizes stand freely beside them under the protection of their parents. Contact YouFine, bring this unique group deer family sculpture for you!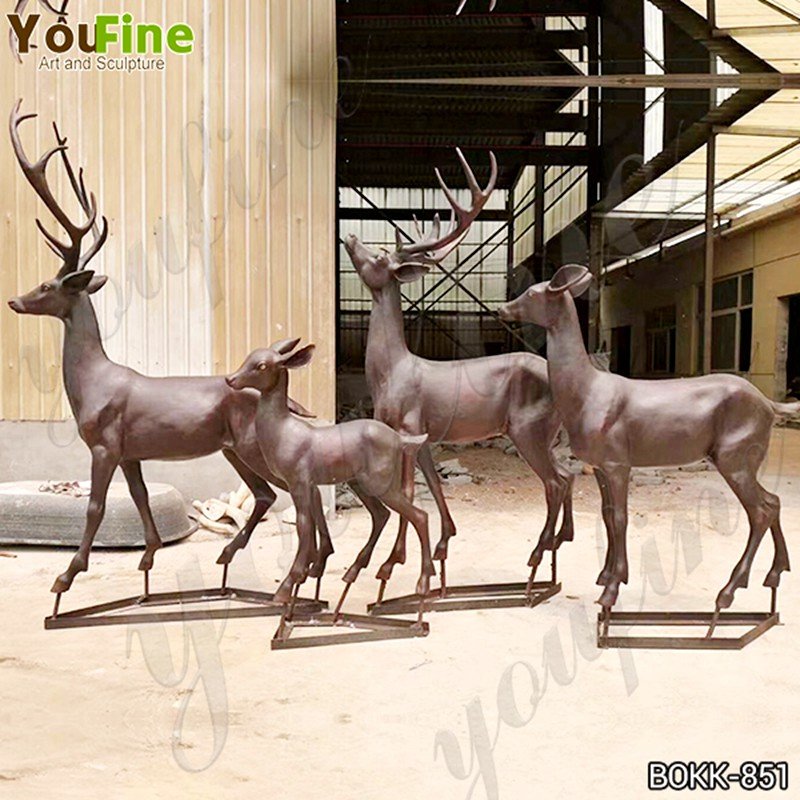 Characters:
Using high-quality bronze, this loving bronze deer family sculpture uses very exquisite craftsmanship. Lost wax casting and polishing ensure the production of exquisite statues with very fine details. YouFine's bronze deer has a smooth surface and beautiful bronze patinas. Packed with soft waterproof and shockproof foam and plastic inside, and strong wooden crate outside. Check the details carefully before shipment. Every step is strictly checked by the QC team.
Where to Place It?
YouFine's bronze deer is a perfect collectible artwork that can be passed down from generation to generation. Our customers will place bronze animals in cabins, hotels, gardens, schools, farms, animal feeder shops, etc. Or they can be displayed on any shelf, cabinet or table in the home, office or exhibition hall. If you have friends who love animals, it is also suitable for indoor and outdoor decoration as holiday and commemorative gifts.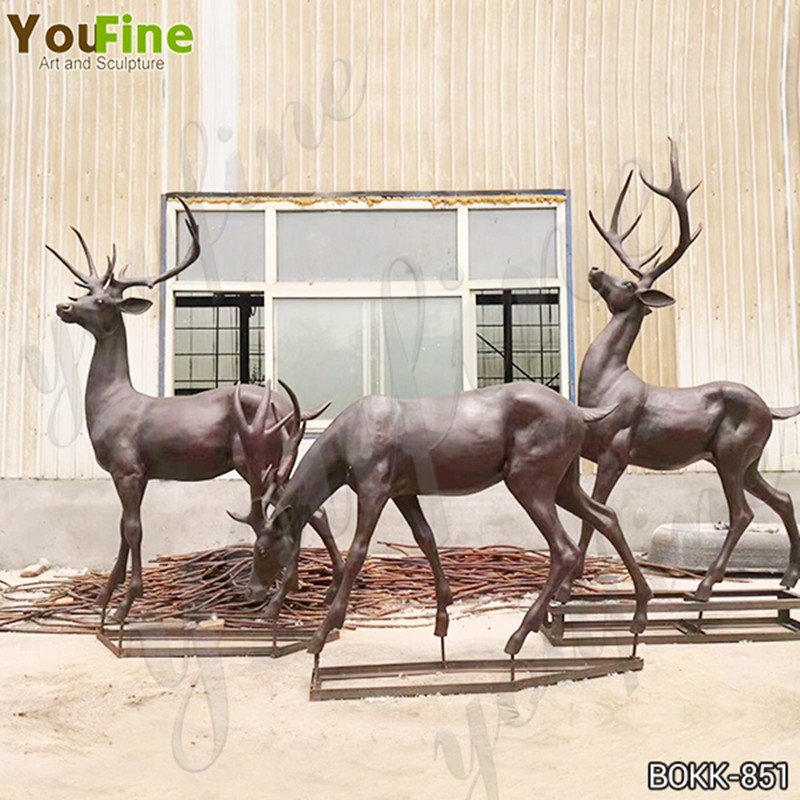 Quality Service:
Our bronze deer family sculpture guarantees high quality.
1.30-year quality assurance
If the sculpture happens to be damaged on the way, and you receive defective or inconsistent items, please contact us for a partial/full refund or replacement at our expense.
2. Free full insurance.
YouFine buys full insurance for all sculptures to ensure everything is OK.
3. All items are real shots by YouFine staff to ensure the authenticity of the products. Due to the reasons of light and background, the goods you received will be more beautiful than what we photographed.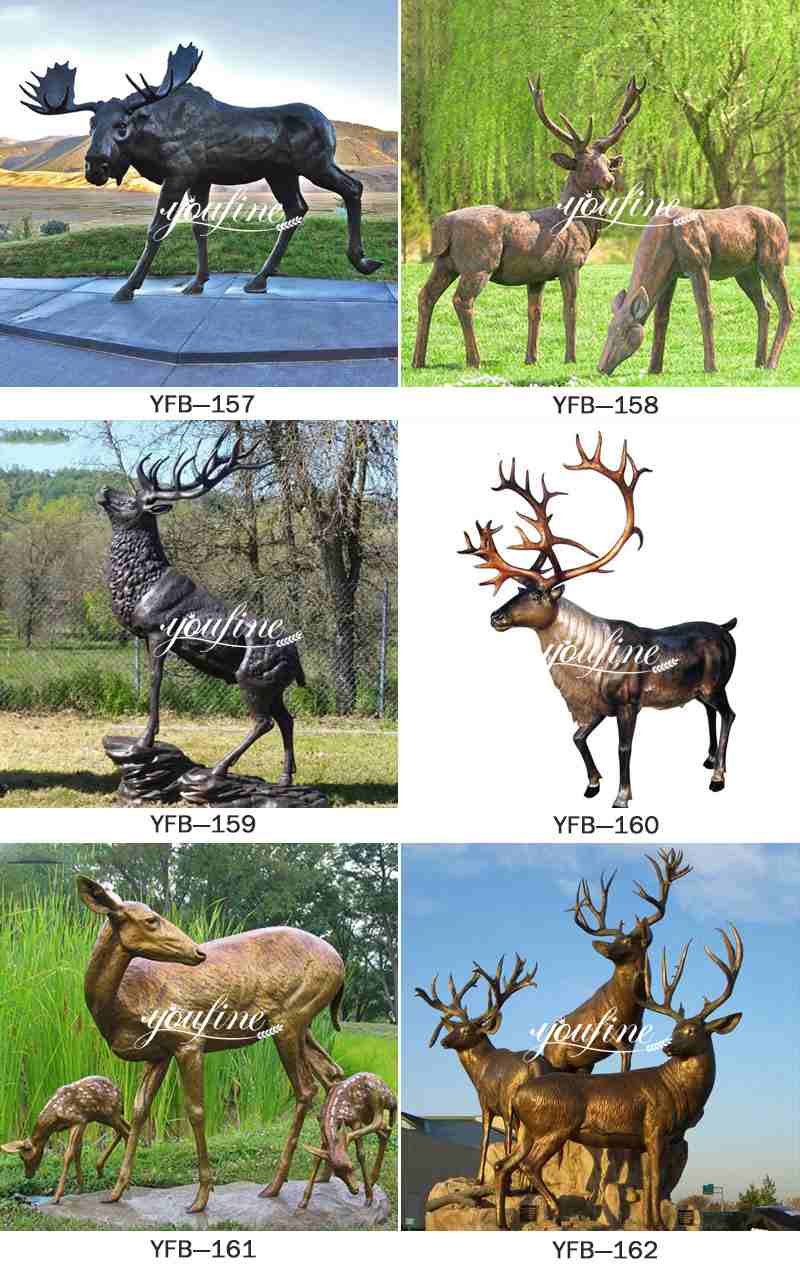 Leave your message below, and you can get what you want!
FEEDBACK
Last Sculpture
:
Large Outdoor Bald Eagle Statue Garden Animals Decor for Sale BOKK-601
Next Sculpture:
Large Bronze Deer Head Statue Metal Wall Decor for Sale BOKK-849