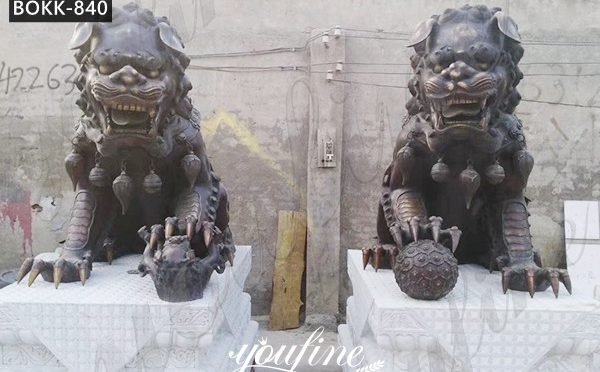 Life Size Antique Chinese Foo Dogs Bronze Statue for Sale BOKK-840
Our life size antique bronze Chinese Foo dogs sculpture is a pair of very eye-catching lion statues.
Item No.: BOKK-840
Material: 100% bronze with rich bronze finish
Key Word 1: Bronze Lion Statue
Key Word 2: Antique Chinese Foo Dogs
Art-quality Lost-wax casting + Welding&Chasing + Patination
Get Price
Contact US
Chinese Foo Dogs Details:
Our life size antique bronze Chinese Foo dogs sculpture is a pair of very eye-catching lion statues. This pair of lions looks a bit fierce from the outside. But in fact, it has a protective effect in the traditional Chinese sense. The pair of lions are divided into men and women. This pair is hand-carved. Therefore, they do not match exactly. They all have a movable ball in their mouths. They perched on a pure white marble base, ready to raid any danger to the owner at any time. Contact us to get discounts.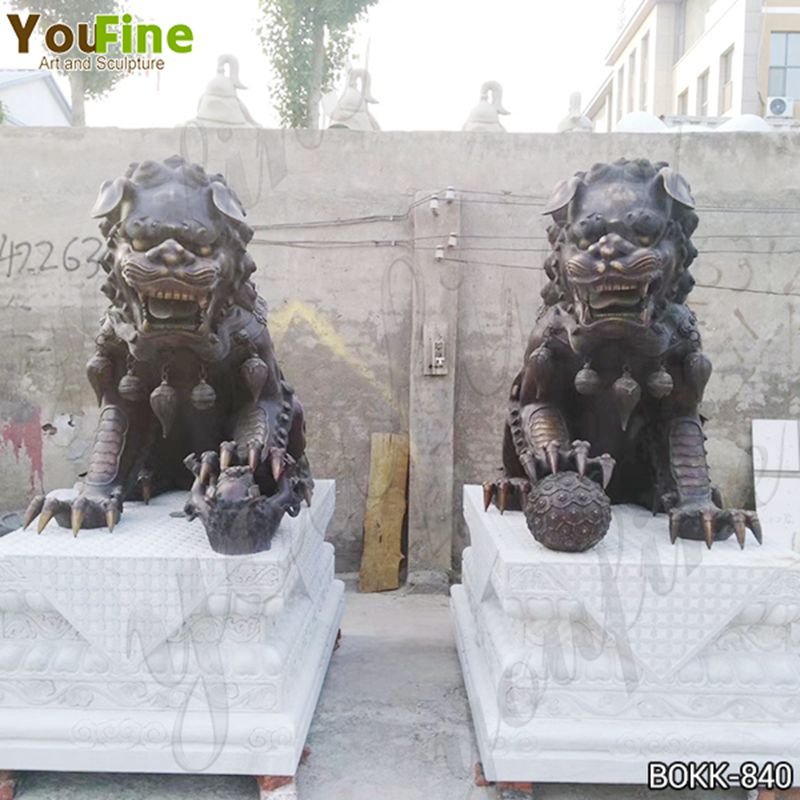 Traditional Meaning:
Generally speaking, guardian lions are sacred in Buddhism, where they are regarded as guardians of teaching (dharma). Their "lion roar" is said to represent the sound resounding in all directions. Our Chinese foo dogs is regarded as the protector of sacred buildings and a symbol of bravery and vitality. Throughout Asia, they are also placed in front of the altar, one on each side.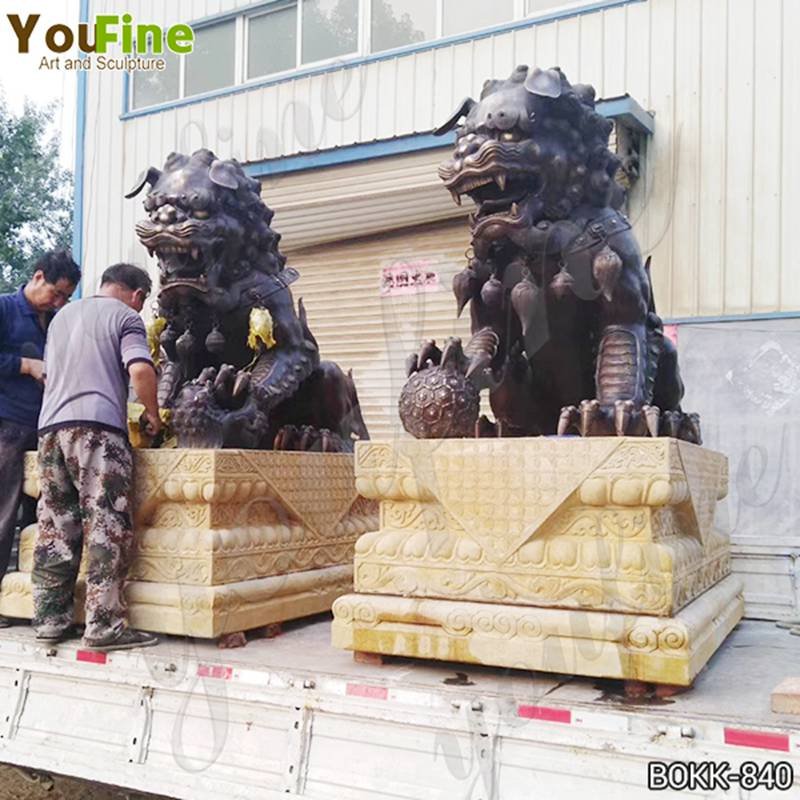 Where to Put It:
Whether looking after your foyer or standing guard by your meditation space, these ancient creatures will turn your home into a palace, with an imperial aura and gorgeous bronze decorations. Carved lions are often placed on the gates of temples, on the porches of houses, and sometimes guard the surrounding tombs. The Chinese guardian lion statue has a bronze finish cast stone. It can be used indoors and outdoors for a long time.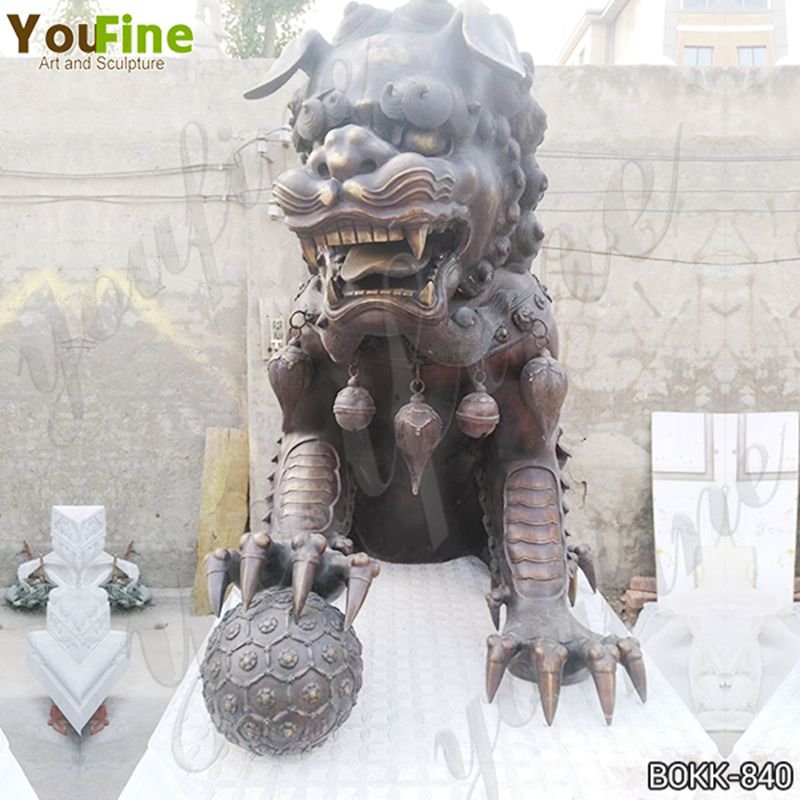 Different Bronze Patinas:
YouFine antique Chinese Foo dogs bronze statue may have slight changes in product details, surface treatment and overall appearance. These characteristics enhance the unique beauty of each piece. This is a pair of great Chinese cast bronze hounds. There are different patinas in gilded, crimson, black and green. They have good details.
Contact us for the best quality inquiry!
FEEDBACK
Last Sculpture
:
Square Decor Bronze Pegasus Statue for Sale BOKK-846
Next Sculpture: