Home »
Product
»
Eagles sculpture
»
Life Size Antique Bronze Eagle Statue Garden Animals Sculpture for Sale BOKK-349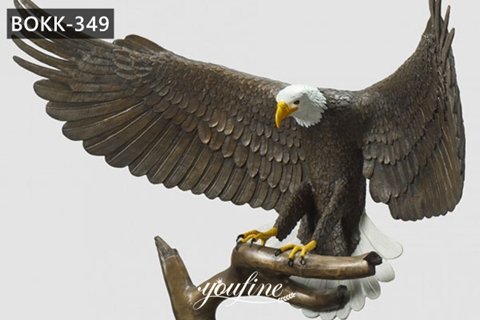 Life Size Antique Bronze Eagle Statue Garden Animals Sculpture for Sale BOKK-349
This gorgeous antique bronze eagle statue features outstretched wings setting on the branches.
Item No:BOKK-349
Size: Life Size or Customized
Material: Grade A Bronze
Technique: Lost Wax Process
MOQ:1 Piece
Production Time: 40-45 Days
Delivery Time: 15-30 Days
Insurance: Cover all the risk
Advantage: Factory Direct; Door to Door Delivery
Get Price
Contact US
Antique Bronze Eagle Statue Details:
This gorgeous antique bronze eagle statue features outstretched wings setting on the branches. When its wings are completely opened, you can almost see every vivid feather on this life-size sculpture. It seems ready to fly away from its perch. This impressive bronze eagle is widely regarded as one of the best sculptures symbolizing American pride. Therefore, it's also one of our most popular works among customers.
Advanced Castings:
This large antique bronze eagle statue was cast by the traditional lost wax casting process like 100 years ago. The sharp beak and prominent claws are also artistic creation of outstanding bronze polishing. For more than 40 years, our bronzes have been cast and handmade. We guarantee top quality with affordable price. Whether it is indoor or outdoor sculpture, it will add elegance to your home, work space or garden.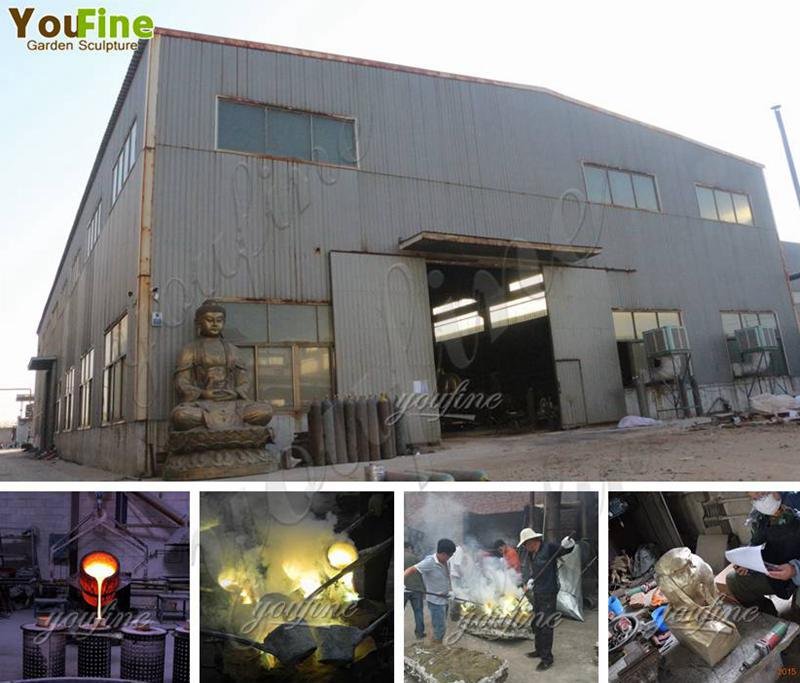 More Designs:
YouFine is pleased to provide you with a series of exquisite and delicate bronze eagles in addition to this antique bronze eagle statue. It will definitely add a bit of taste to your household. Besides, all our bronze eagles accept customization including different designs, sizes and colors. If you have any concept or ideas, we can make it come true. Contact us to learn more about our incredible eagle sculptures.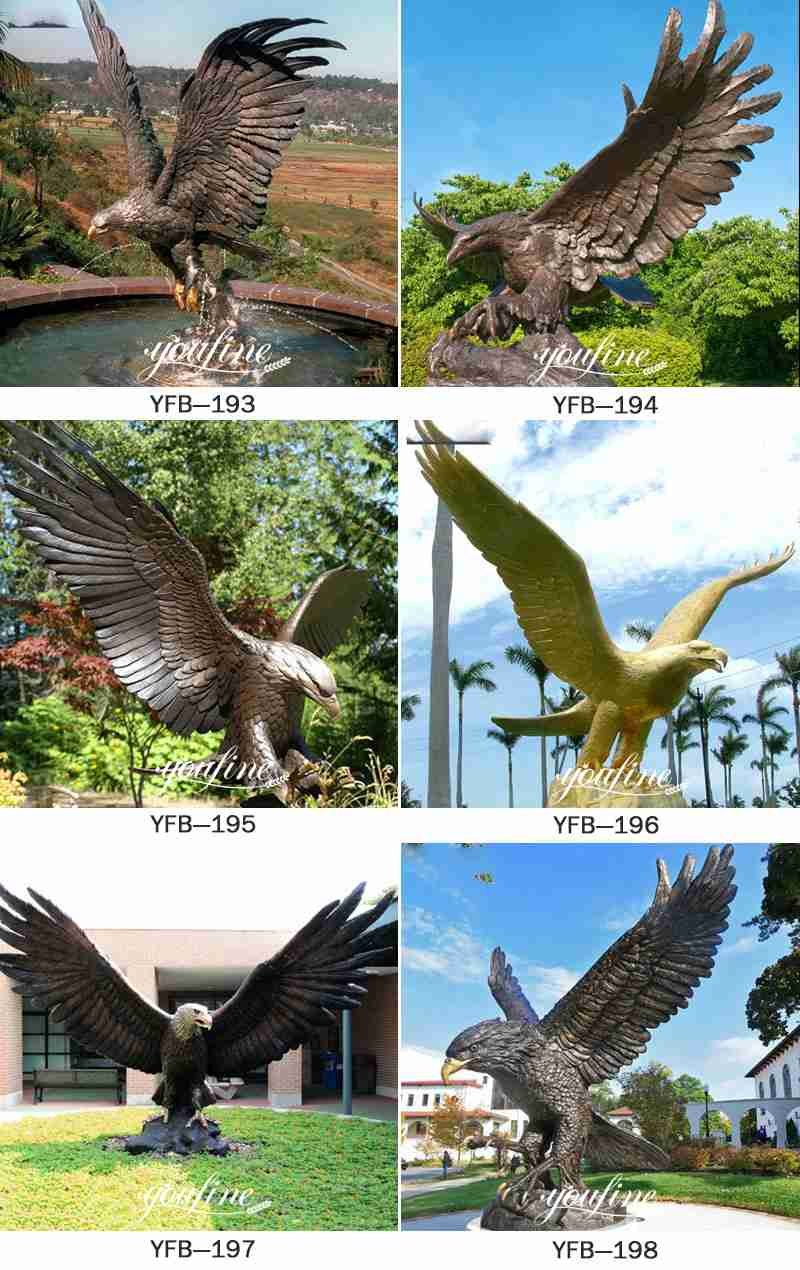 YouFine Profile:
YouFine foundry offers all kinds of bronze animals sculptures apart from this antique bronze eagle statue. No matter where you put it, it will look great with little or no maintenance. This is a high-quality bronze masterpiece that can be displayed at home, outdoors or as a friend's gift. Our high-quality bronze sculptures can be passed down proudly from generation to generation.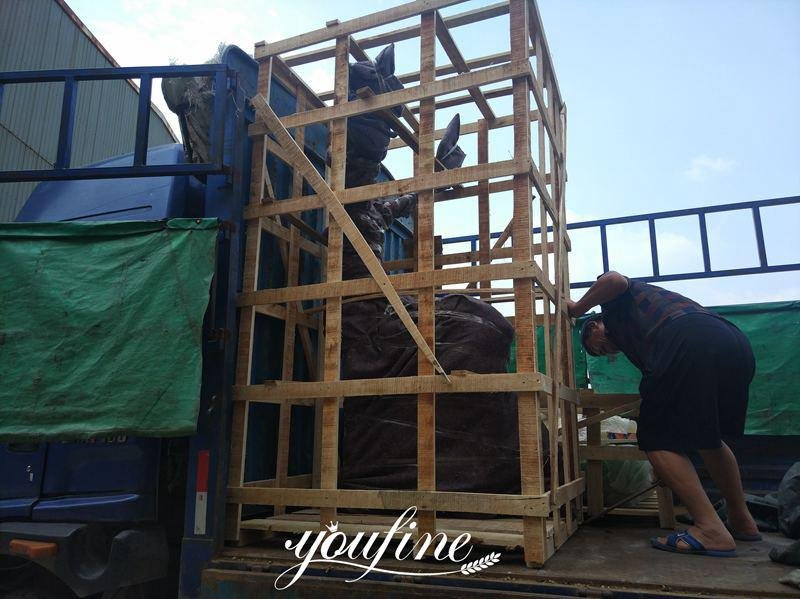 This only one bronze piece we show you, email us you will learn more information about our quality bronze sculptures!
FEEDBACK
Last Sculpture
:
What is the difference between bison and buffalo?
Next Sculpture:
Life Size Cast Bronze Outdoor Eagle Statues for Sale BOKK-347